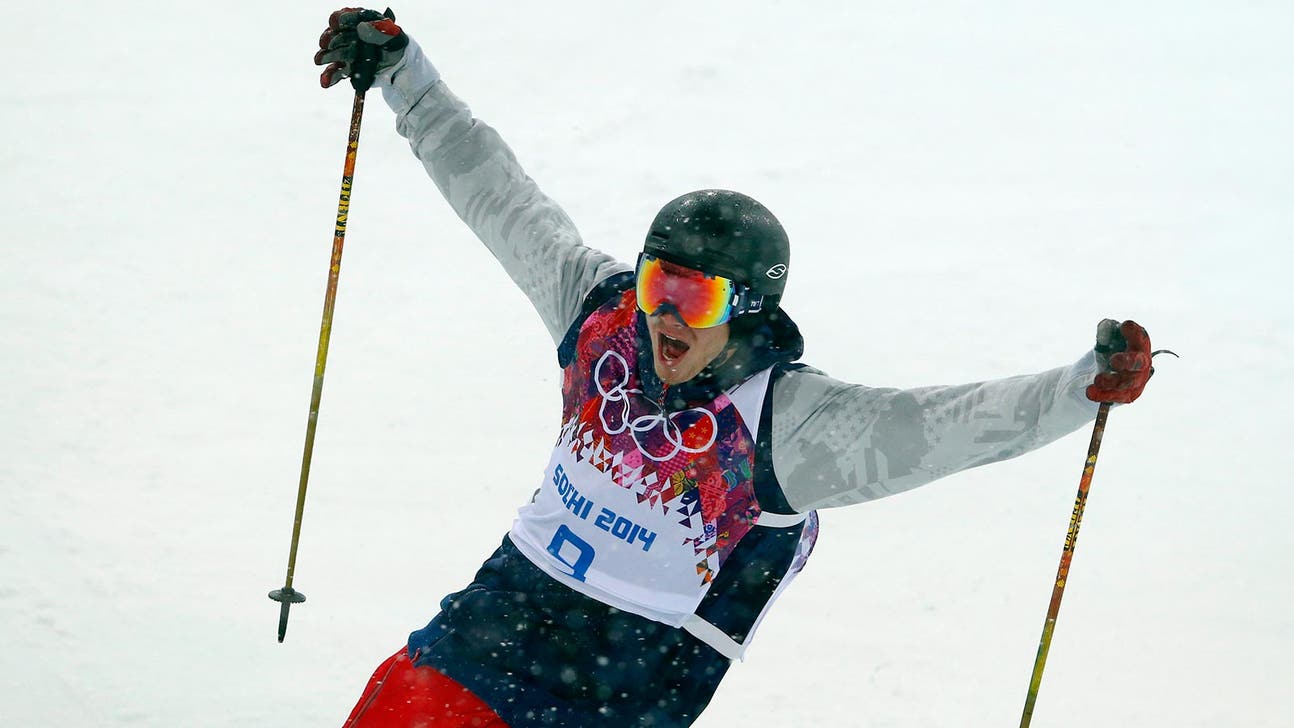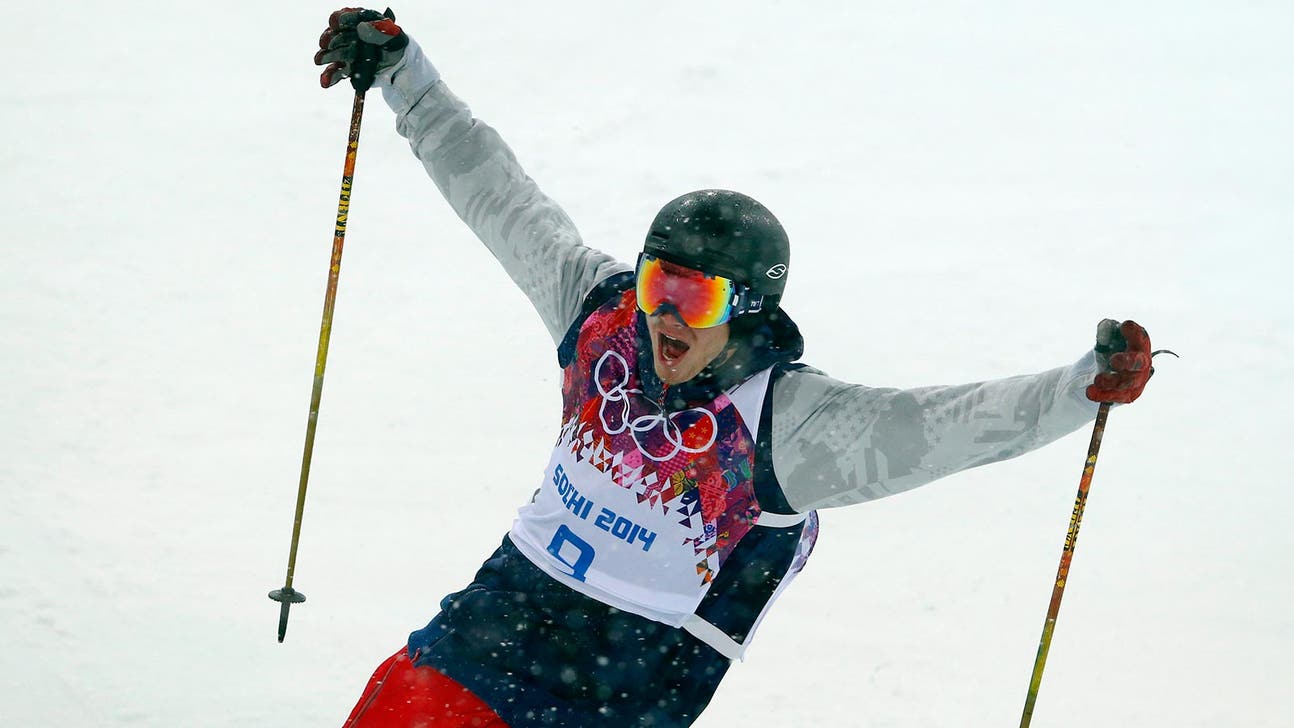 USA's Wise wins gold in inaugural men's freestyle skiing halfpipe
Updated
Mar. 4, 2020 4:15 p.m. ET

KRASNAYA POLYANA, Russia -- David Wise considers himself a dad and husband first, a freestyle skier second.
That might be why he also became an Olympic champion.
Soaring through sloppy snow and sleet, Wise won the first gold medal in the young sport of halfpipe skiing Tuesday, outclassing a field in Sochi that had trouble with the slow, waterlogged conditions.
Sightlines were less than perfect on the first true soaker of a night at the action-sports venue, but not so bad that Wise couldn't look down from the top and see his wife, Lexi, and the rest of his family members cheering at the base of the halfpipe.
Many of them were holding big pop-out pictures of his 2-year-old daughter, Nayeli, stapled to wooden sticks.
"To see that face looking back up at me was cool," Wise said.
After placing a heart-shaped rock Lexi gave him into one pocket, the 23-year-old from Reno, Nev., dropped into the halfpipe and scored a 92 -- a mark that held up to beat Canada's Mike Riddle by 1.4 points.
Kevin Rolland of France took bronze.
That podium pretty much went to form, a fact not lost on Wise or any of the others, who have watched expected results in other action sports at these games get shuffled -- partly because of conditions and maybe because of pressure. Shaun White never got comfortable with the tough halfpipe a week ago and finished fourth. Kelly Clark struggled and ended up with bronze, not gold.
"I've been watching a lot of favorites lose this Olympics ... seeing how much pressure it can be and how you have to perform, regardless of the conditions or how you're feeling that day," Wise said. "It's kind of sobering, to say the least."
He had a couple new tricks he wanted to bust out for the Olympics, but because of the conditions, those will have to wait.
Instead, he went with his most dependable jumps: 2 spins, two flips with 3 spins, back-to-back 720-degree spins and then another two-flip, 1260-degree move. Some went 14-15 feet above the halfpipe. Most had fancy grabs of the skis that the judges love. All had rock-solid landings that win gold medals.
"Dave is, right now, on top of the sport," said his 17-year-old American teammate, Aaron Blunck. "He's the best. He's proven it multiple times. He comes out in any condition and has amazing fun. He's the dad out of the group. So, no matter what he does, we're proud of him"
Wise is the winner of three straight Winter X Games titles, which, until now, were the biggest prizes in his trophy case.
All these major victories have come since he got married and became a dad.
He's a family man -- the regular dude in a counter-culture sport -- and he's sure he wouldn't be this good if it were different.
"I can go and ski my heart out, but that doesn't necessarily define who I am," he said. "Being a good husband and father is more important. I can have passion with both things and it provides balance."
Riddle's silver continued a sparkling stretch of freestyle skiing for Canada. Including the 1-2 moguls finish by the Dufour-Lapointe sisters, a 1-2 finish in men's moguls and some other strong results, the Canadians have won seven medals in the action sports, three of them gold.
This one means a little more, given that it came in the sport the late Sarah Burke of Canada pushed hardest to include in the Olympics. Burke was the freeskiing star who died two years ago after a training accident in the halfpipe.
"Without Sarah, I don't think ski halfpipe or slopestyle would be anywhere near what it is right now," Riddle said. "It wouldn't be in the Olympics. She had a massive impact and she's been on my mind a lot this week."
Though the weather prevented the show from being the best the skiers have ever put on, certainly Burke would've appreciated the effort -- and all those smiles.
"The whole thing is to just go out there and try to have some fun," said Blunck, who finished seventh.
Wise had the most fun.
He brought America's medal total at the Sochi Games to 20 overall, with six golds. Eleven of the medals and five of those golds have come from the action sports, where Wise considers himself a role model.
"I just want people to be excited about freeskiing," he said.
Soon, he'll collect that gold medal and bring it home to Reno, where Nayeli stayed back with her grandma and watched her dad on TV.
The new champion understands, of course, that the medal belongs to a great, big family.
"You represent everyone who believed in you along the way -- teachers, trainers, coaches, sponsors," he said. "Everyone who thought you had a chance of being great at something is in that halfpipe with you."
---