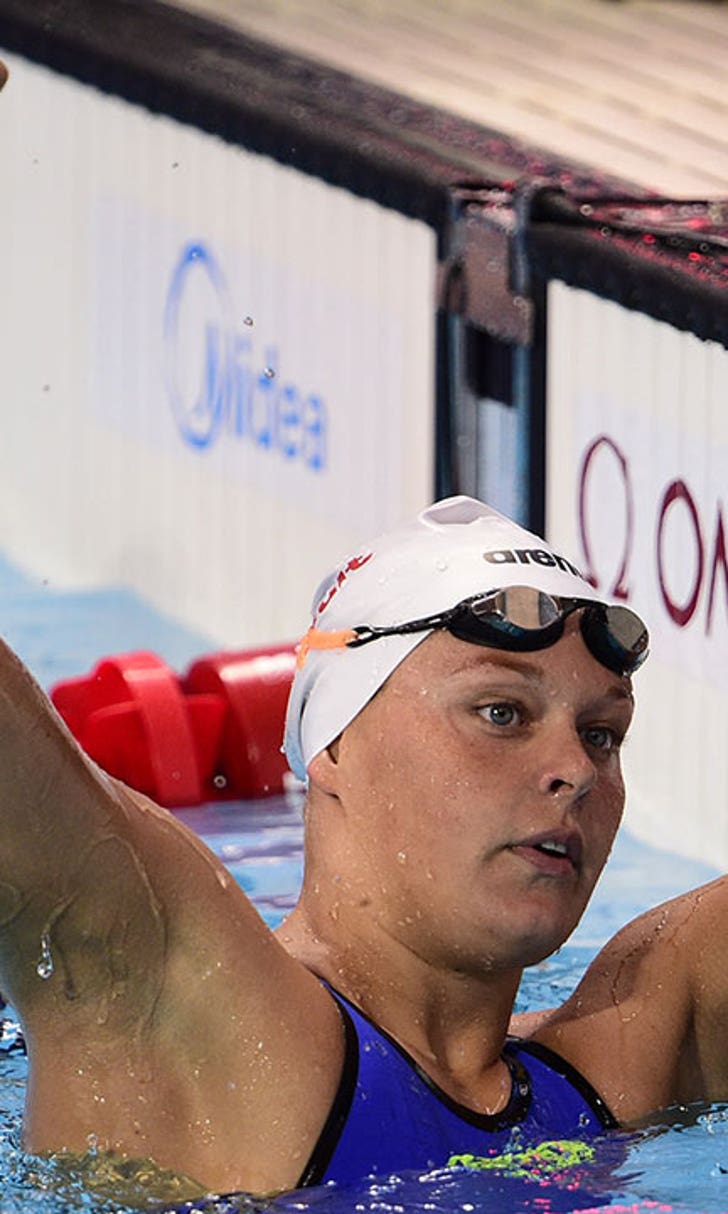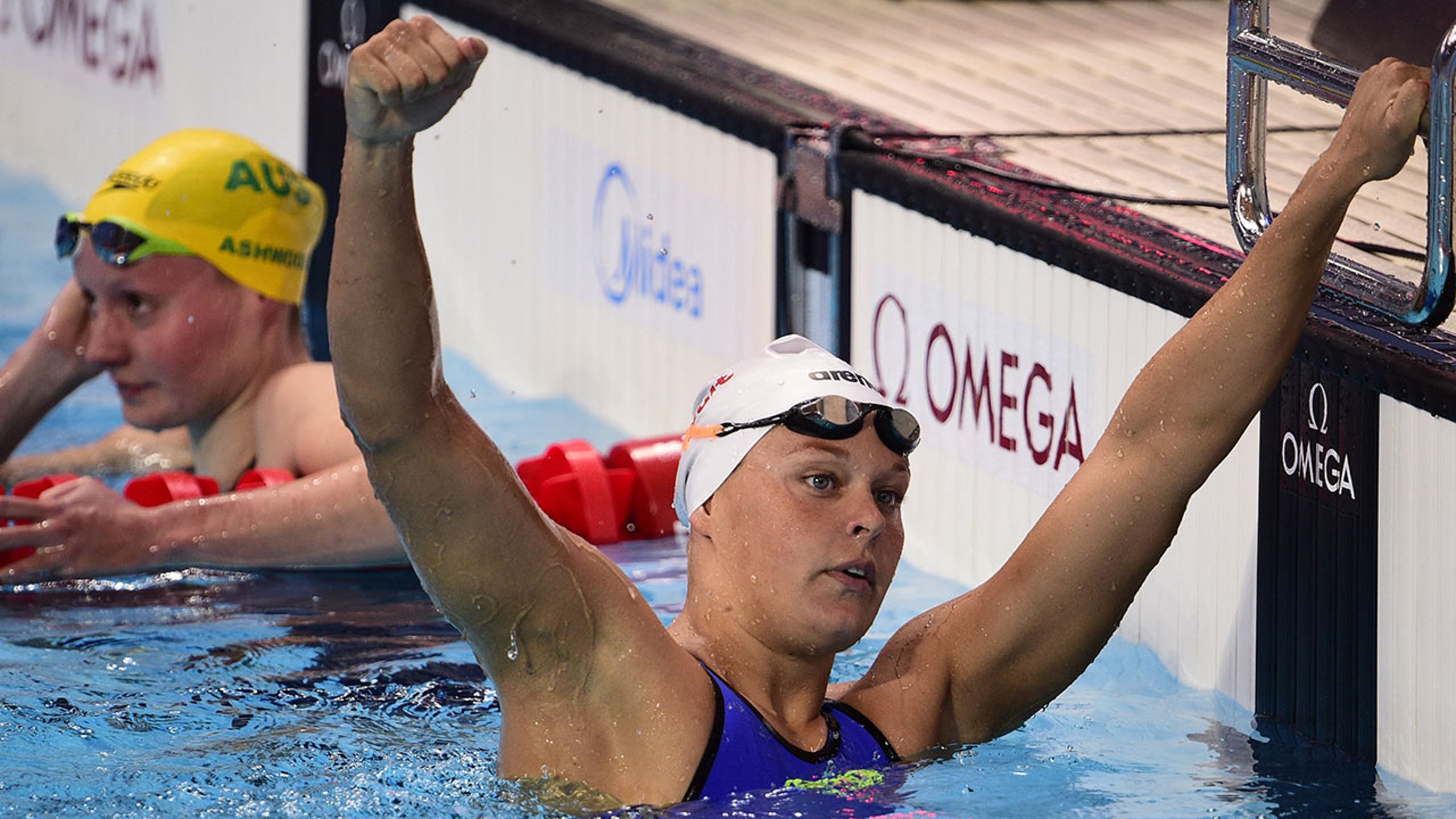 US swim star Ledecky opens with easy win in Russia
BY foxsports • August 2, 2015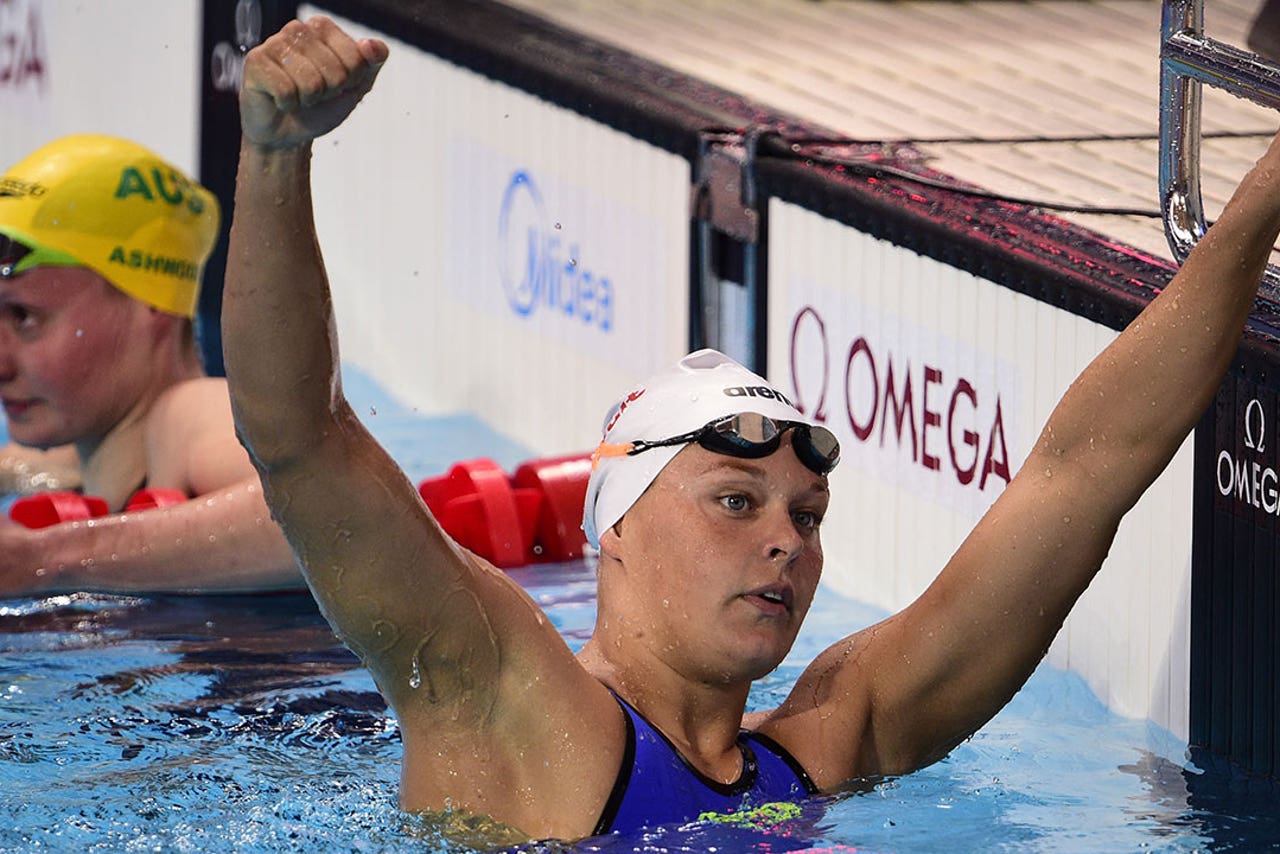 KAZAN, Russia -- Katie Ledecky of the United States opened an ambitious program at the world swimming championships with an easy victory in the 400-meter freestyle Sunday night.
The 18-year-old Ledecky led all the way and was under her world-record pace until the next-to-last lap, touching in 3 minutes, 59.13 seconds to set a championship mark. Ledecky set the world record of 3:58.37 at last year's Pan Pacific championships in Australia.
Ledecky, a recent high school graduate who has yet to earn a driver's license, will be favored in the 800 and 1,500 freestyles and is a threat in the 200 free.
Sharon van Rouwendaal of the Netherlands took silver in 4:03.02. Jessica Ashwood of Australia earned bronze in 4:03.34.
Sun Yang of China opened the first night of pool swimming with a victory in the men's 400 free. The current Olympic champion won in 3:42.58 for his third consecutive world title in the event. He climbed the medal podium wearing shoes with flashing lights on the soles.
Sun is coming back following a three-month doping ban last year after testing positive for a banned stimulant.
James Guy of Britain was under world-record pace through the first half of the race, but Sun pulled slightly ahead approaching the 350-meter wall. Sun built a bigger lead over the final lap to clinch the victory. He sat on the lane line and clenched both fists in celebration.
Guy won the silver medal in 3:43.75 and Ryan Cochrane of Canada took the bronze in 3:44.59.
Connor Jaeger of the United States, the bronze medalist two years ago in Barcelona, finished fourth in 3:44.81.
Australia won the women's 4x100 free relay in a championship-record time of 3:31.48. Emily Seebohm, Emma McKeon and sisters Bronte and Cate Campbell took the lead for good at the 200-meter mark.
Netherlands finished second in 3:33.67 and the United States was third at 3:34.61.
Sarah Sjoestrom of Sweden set a world record in the semifinals of the 100-butterfly. Competing in the second semi, she won in 55.74 seconds to lower the old mark of 55.98 set by American Dana Vollmer at the 2012 London Olympics. The final is Monday night at Kazan Arena.
---