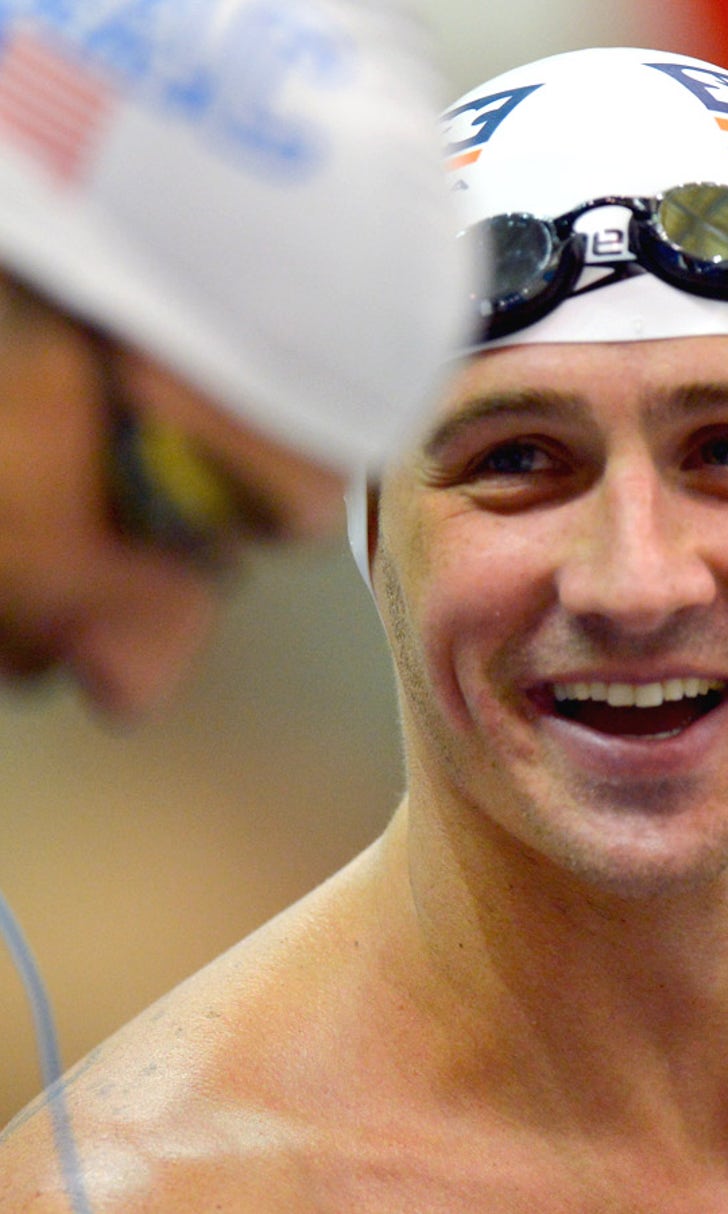 Ryan Lochte doesn't mind that Phelps is back: 'He owes me some money'
BY foxsports • August 5, 2014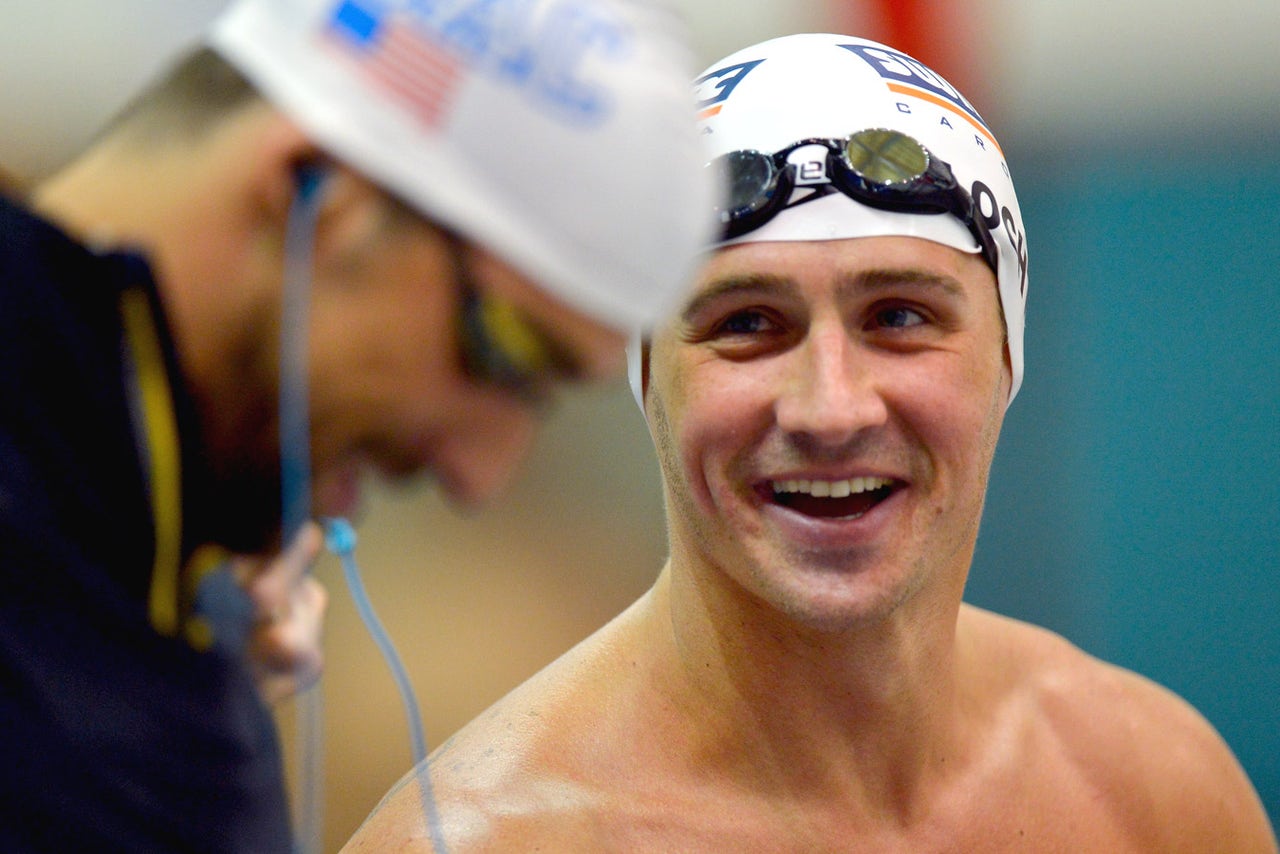 News of Michael Phelps' comeback, while a boon to the sport of swimming, has no doubt caused ripples of water-based fear amongst his fellow competitors -- a natural byproduct when one is forever distinguished as the most decorated Olympian of all time. 
But Ryan Lochte -- perhaps Phelps' biggest rival in the lanes -- could not be happier. 
This, despite the fact that the 30-year-old Lochte, himself a five-time Olympic gold medalist, has often played bridesmaid to Phelps' continuously blushing bride (Lochte lost to Phelps in all three events they swam together at the Bulldog Grand Slam in July).
Still, Lochte told USA Today he harbors no ill will toward his competitor's return (they'll be swimming against each other again at the U.S. national championships this week). "I'm happy he's back," Lochte said. "Every time I step on those blocks, a lot of swimmers think, 'I'm swimming to get second or third because Michael's in there.' No. When I go on those blocks, I'm swimming to win. It's a challenge because he doesn't want me to win, and I don't want him to win. We bump heads, and that's why our rivalry is so good. We have a friendship. Win or lose, outside of the pool we're going to be friends."
But it turns out the ramped-up competition and added motivation isn't the only thing that's keeping Lochte's frown upside down. There's also a monetary component. Back in 2012, Lochte bet Phelps that he'd be back before the Rio Summer Games kicked off in 2016. 
"I said, 'I guarantee you'll be back before the Olympics,' " Lochte told USA Today. "He's like, 'No way, I'm done.' ...
"He owes me some money."  
---