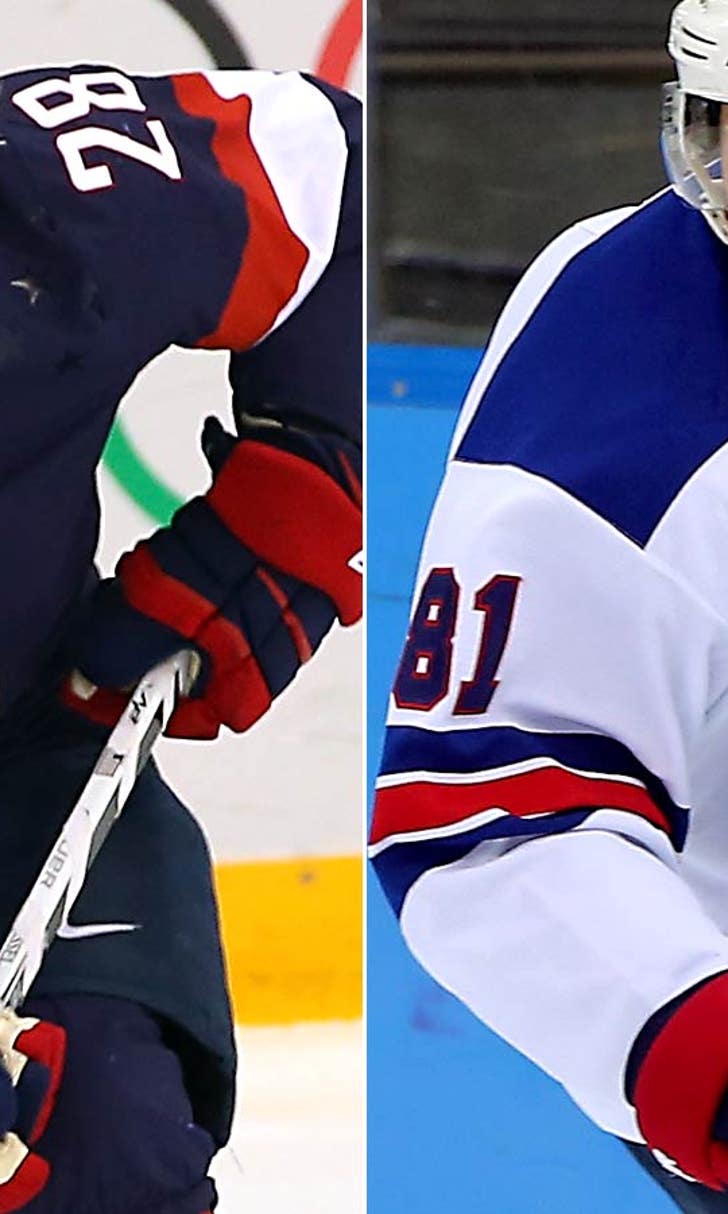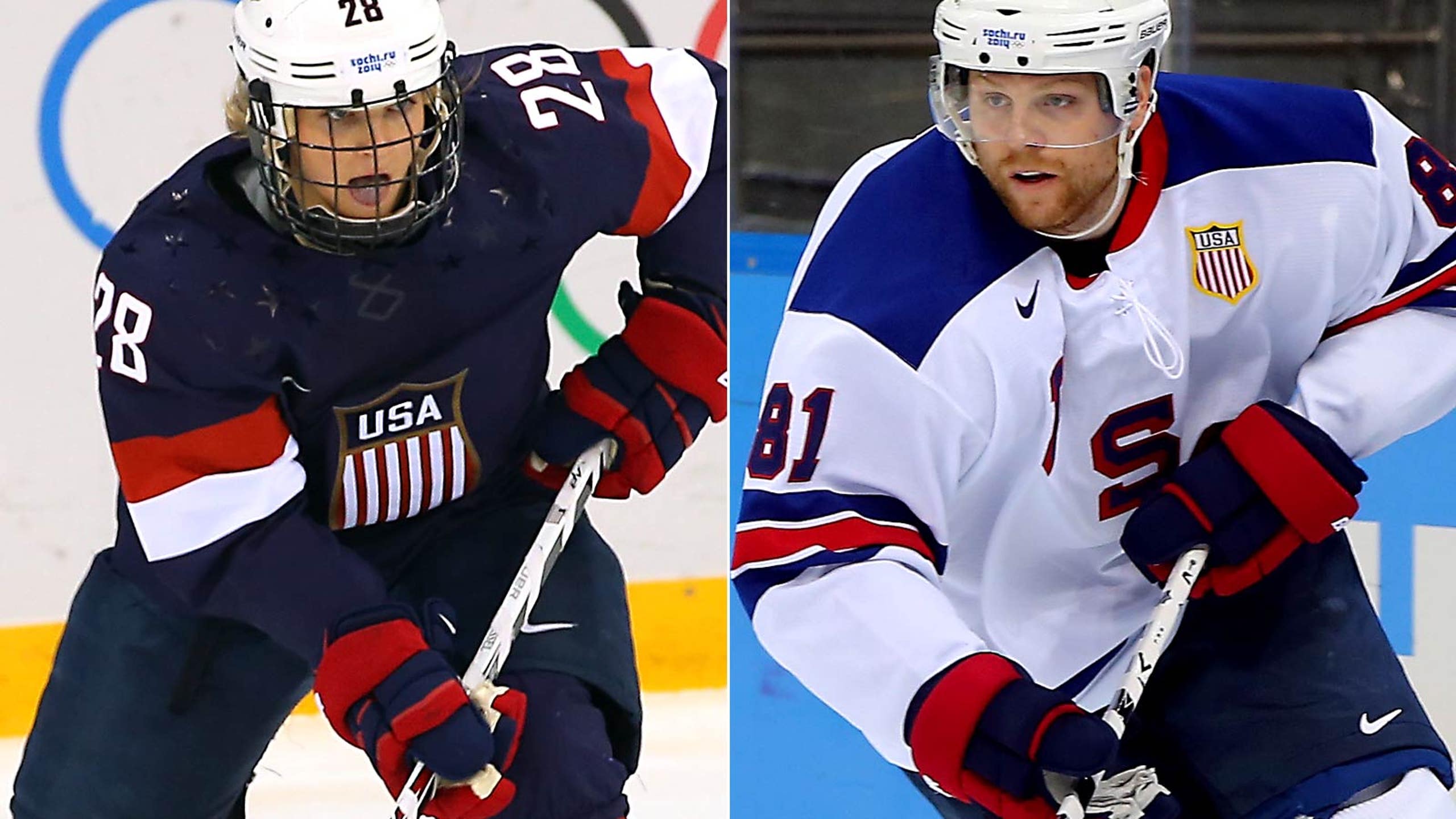 Phil and Amanda Kessel have family resemblance on, off the ice
BY foxsports • February 20, 2014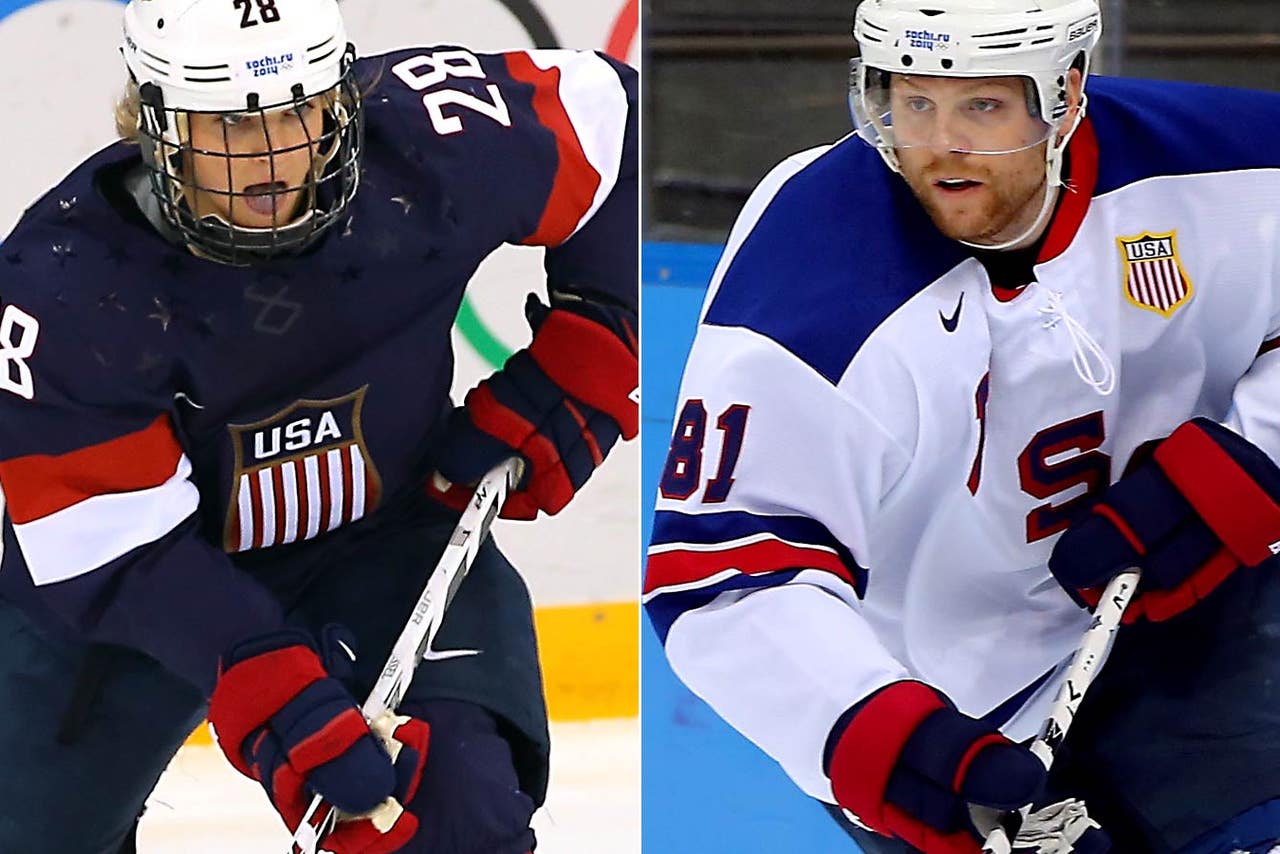 Olympic stories tend to follow a certain arc: Talent. Tragedy. Tears. Triumph. More tears.
The Kessel family story is not that story.
Except for talent.
And possibly triumph.
The basics on Phil and Amanda Kessel, for those who do not know, are they are siblings. They play hockey for their respective Team USAs here in Sochi, though play does not do justice to just how dominant they have been in these Games. Amanda is, undoubtedly, the best player on a women's team playing Canada for gold Thursday. And while Phil is not the most talented of NHLers whose pursuit of gold continues with a semifinal game against Canada on Friday, he certainly has been the most lethal in this tournament. His line with Joe Pavelski has dominated so far, prompting American teammate Patrick Kane to call him "probably the best guy I have ever played with."
That these siblings are both so close to winning gold at this Olympics is interesting enough. But in an Olympics that has featured glorious self-promoters such as snowboarder Shaun White, bobsledder Lolo Jones and skier Lindsey Vonn (or at least these were the most talked about athletes coming into Sochi), the Kessels are even more interesting for how uninteresting they are.
They do not talk a lot, or particularly well. This is especially true when the topic is themselves.
The Kessels are the anti self-promoters, a statement even more shocking because we live in a time in sport -- and really, life -- that is dominated by that very art. Amanda is slightly better than Phil, but neither is particularly good at the art of selling oneself, nor does either seem particularly interested in learning. The most recent and best example from this Olympics came when Phil, after scoring a hat trick against Slovenia in the preliminary rounds, proceeded to make this feat sound like the most uneventful, boring nonstory in the history of ever.
This is delightfully refreshing change, even for those of us like myself who make our living off of telling the stories of these athletes.
The "all hat, no cattle" phenomenon, frankly, has grown tired. And I can not imagine I speak only for myself when I say I long for a day when merit and talent played a bigger role in whom America cheered for than, say, whom Coke told us to, or the guy who worked the room best, or the less-talented guy who excelled at the art of being liked.
This is not to say the Kessels are not liked. They very much are by their respective teams. It is uncanny how similarly they are praised: for their work ethic, their speed, their quickness and their competitiveness.
When first asked to write a few thoughts on the Kessels, the first thought that came to mind was of their intense sibling rivalry, which Amanda detailed quite hilariously in Park City, Utah, during an Olympic press thing in November. They really are those siblings.
The interesting part, though, is the intensity. It shows up in every single thing they do from playing games together as kids to the Games now. This, at least partially, explains how two kids from what both freely admit is not a hockey family end up being the best players on their respective teams at the same Olympics. They are the very best of what America has sent to and done in Sochi. And though they lack the traditional Olympic arc -- of tears and tragedy, more tears and a willingness to sell themselves and their story -- they have been too good in Sochi and are too talented to remain under the radar for much longer.
And what a refreshing twist that would be -- the most talented among us rather than just the best room worker being recognized as such.
---