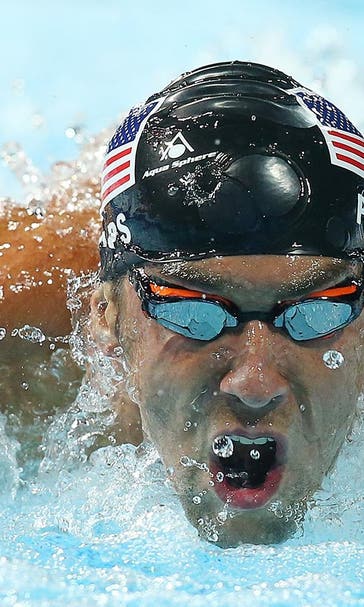 Phelps wins USA Swimming honor, back in pool with Baltimore group
November 24, 2014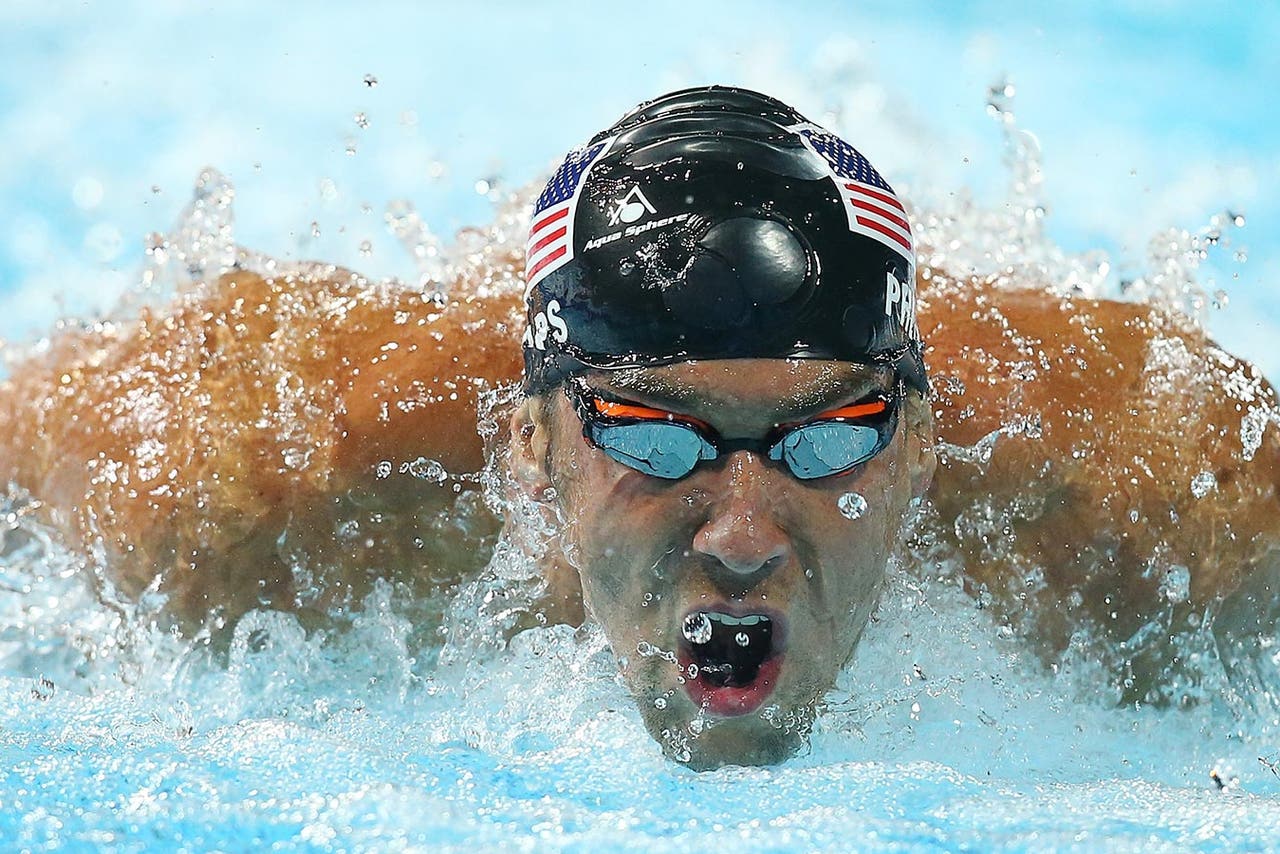 NEW YORK -- The star of USA Swimming's annual Golden Goggles banquet was a record-breaking prodigy from Maryland.
Katie Ledecky was on hand Monday night in Manhattan to accept her female athlete of the year award after again setting new standards in the sport. The male athlete of the year honoree was not in attendance: Michael Phelps is suspended for six months after his second DUI arrest.
Chuck Wielgus, the executive director of USA Swimming, offered a show of support for Phelps in announcing that the absent star had won, referring to him as the person who has ''done more for the sport of swimming than anyone else alive.''
Keenan Robinson, the director of athlete services at Phelps' North Baltimore Aquatic Club, accepted the award on his behalf. He said Phelps is ''happily'' back home and in the pool. Phelps had announced after the arrest that he was entering a six-week, in-patient program.
He's banned from competing at next summer's world championships, swimming's biggest event before the 2016 Rio Olympics. Phelps carried the sport to new heights of popularity. Now other stars must try to captivate fans.
''We still have people like Katie Ledecky who are doing absolutely incredible things that have never been done before,'' said four-time Olympic gold medalist Missy Franklin.
''We're all supporting Michael and we're so happy that he's doing what Michael needs to be doing,'' she added, ''and we're all doing what we need to be doing. Hopefully we'll continue to draw amazing attention to this sport.''
Like Phelps, the 17-year-old Ledecky is entering and winning a slate of events once not thought possible. She earned five gold medals at last summer's Pan Pacific championships at freestyle distances ranging from 200 to 1,500 meters, setting world records on consecutive nights.
Ledecky could drop the 1,500 at next year's worlds to save energy for a still-grueling schedule of the 200, 400, 800 and a relay. After all, the 1,500 isn't an Olympic event, and she chose not to enter the 200 at the last worlds in 2013 when she swept the titles in the three longer distances.
But Ledecky was hearing none of it.
''I'll be two years older, a little more experienced,'' she contended.
She quickly added: ''I'm not saying I'm swimming them all.''
Ledecky won three awards, also earning female race of the year honors for her world record in the 1,500 at Pan Pacs in Australia. She was on the team that won the relay performance of the year for the 4x200 freestyle relay at the meet with Shannon Vreeland, Franklin and Leah Smith.
Bruce Gemmell won coach of the year after guiding Ledecky to those accomplishments.
Connor Jaeger was honored for male race of the year for his gold medal in the 1,500 free in Australia. Maya DiRado was breakout performer of the year after she won the 200 individual medley at Pan Pacs. Open water champions Haley Anderson and Andrew Gemmell, Gemmell's son and Ledecky's training partner, won the perseverance award.
Ledecky has committed to swim at Stanford but will decide in the next couple of months whether to defer enrollment a year as she plots the best training plan for Rio.
Gemmell wonders how Ledecky will handle the extra round of preliminaries for the 200 that the longer events don't require. Then again, nothing seems to faze Ledecky, who won Olympic gold in the 800 in 2012 at age 15.
''There were maybe a couple challenges that I don't want to say I thought she might back down from, because that would be not true, but that I wasn't sure she was ready to take head on,'' he said. ''She just took them head on.''
---