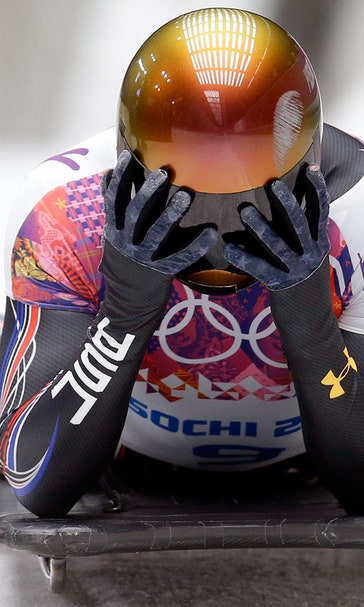 Olympic skeleton racer Daly announces retirement after Sochi disappointment
July 2, 2014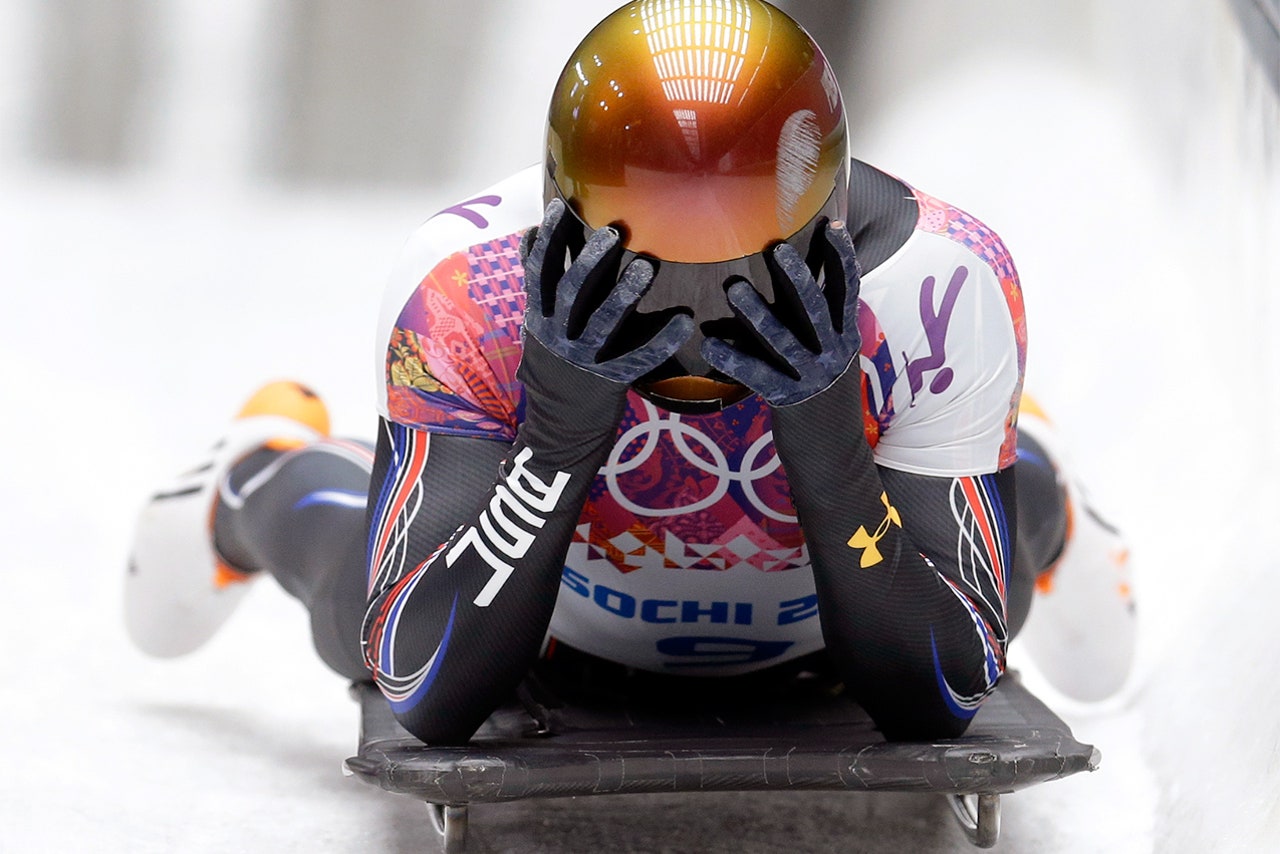 John Daly's mistake at the Sochi Olympics did not force him into retirement.
In fact, it might actually get him back on a sled one day.
Daly has submitted paperwork saying his days as a U.S. skeleton racer are over, making that decision in April but not announcing it publicly until Monday. The 29-year-old from Smithtown, New York told The Associated Press that he has not completely ruled out a return one day, but knows that he will not be sliding this season.
"I don't want to leave. I never did," Daly told the AP. "I'm not even leaving with a bad taste. I would love to stay. I just need to make money, really. I need to work. It was more it's the right time in my life. I think I have to move on. You can't sleigh-ride forever. It's one of those things, you're 29, you should probably go get a job."
That's exactly what he's done: Daly has gotten a job in Washington, and said it's going well. Skeleton athletes aren't exactly well-paid, and Daly said he simply just reached the point in his life where the desire to pay off college loans outweighed his desire to slide.
"So I just made the decision," Daly said.
Daly was 17th in his Olympic debut at Vancouver in 2010, and finished 15th at the Sochi Games this past winter -- a result that does not come close to telling his tale from the track in Krasnaya Polyana. Daly entered the fourth and final run there a mere 0.04 seconds behind U.S. teammate Matt Antoine in the race for the bronze medal.
But Daly popped a groove --€" meaning his sled went disastrously offline --€" at the start of his final heat, and there's no rallying from that. He bounced off walls as his legs flailed wildly, Daly fighting just to stay on the sled. At the end, he was in tears.
"I don't think I ever will get over it," Daly said. "That might be the one thing that keeps dragging me back, just because of the what-if. I truly think I could have swallowed a fourth-place finish and that would have been that. Matt would have won third, I would have gotten fourth, that would have been fine with me. But you'll never know what would have happened."
Antoine and the third U.S. men's skeleton Olympian from Sochi, Kyle Tress, are expected to compete next season.
Daly said the idea of sliding with them again one day is appealing.
"In time, I'll find out if I really miss it," Daly said. "I don't think anyone could really miss it right now, with summer just starting. A little flame kind of went out right after the games. When the sled popped out of the groove, a little piece of me stayed there in Sochi. I don't know if I'll ever get that fire back. And if I can't go after it 100 percent, there's really no point."
---