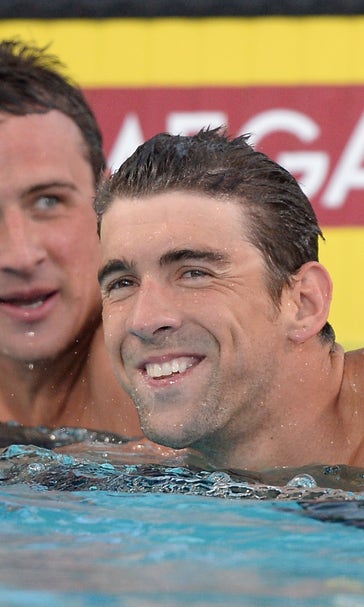 Michael Phelps vs. Ryan Lochte is no rivalry (but it is awesome)
BY Chris Chase • November 15, 2016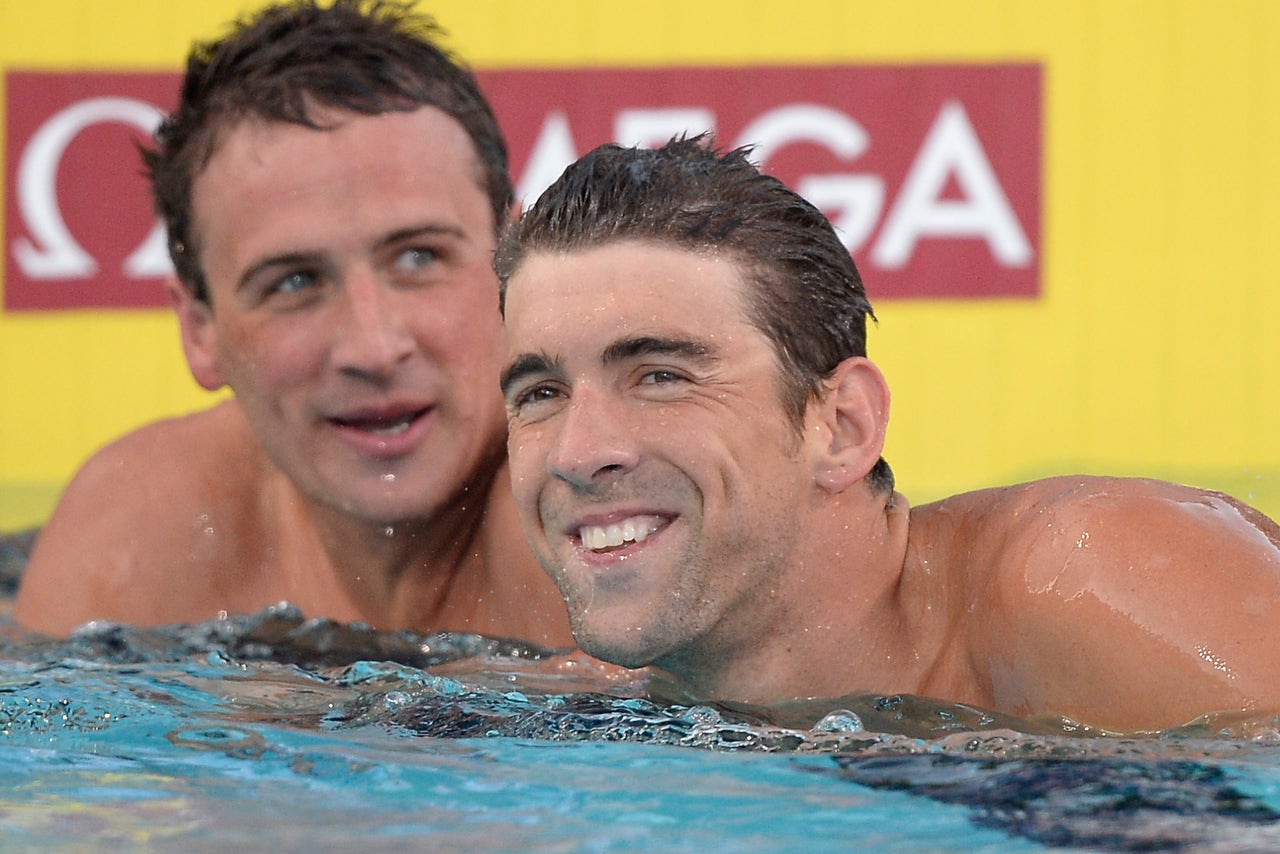 It's the greatest rivalry that never was.
Over the next 24 hours you'll hear all about the classic swimming rivalry (one of the best ever?!) between Michael Phelps and Ryan Lochte, American teammates who will go down as the two most decorated swimmers, and U.S. Olympians, in history. They'll face off for the final time in the 200 IM in a mega-showdown on Thursday night that will have them, fittingly, seeded No. 1 and No. 2, swimming right next to each other. Two greats facing off one more time. It will be one of the highlights of the 2016 Olympics. But is it a rivalry?
If we're purely talking semantics then, sure, you can call the 12 years of Lochte-Phelps a rivalry (definition: competition for the same objective or for superiority in the same field). They are two athletes who have to contend with one another to reach the same goal. But if we're putting this in sports terms - Ali-Frazier, Redskins-Cowboys, Army-Navy, Magic-Bird - then Phelps vs. Lochte doesn't fit the mold. There's no blood feud. There's no beef. There's not even an attempt to manufacture any of it. Just because two great athletes share their prime and face-off constantly doesn't automatically make them rivals. This is more Serena-Venus than Serena-Sharapova.
Phelps and Lochte are competitors. They push one another in meets and surely while training thousands of miles apart. When they dive in together, they desperately want to beat the other. But when it's all over and either has won, you wouldn't know from their reactions who'd done what. They smile, they hug over the lane rope, they talk about how great the other is when doing interviews on the deck. They're almost too friendly to be rivals. That's not to say you need a villain (think Chad Le Clos) to make that rivalry (Magic and Bird are the prime example there) but there's something about Phelps and Lochte that's missing the third heat and I think I know what it is: In the two meets that matter (the Olympics and world championships) they swim under the same flag and, even more than that, they're frequent relay partners who stand on the podium together listening to the national anthem. Friendly, complimentary teammates. It just doesn't fit.
Lochte has 12 Olympics medals. Of them, 10 came when Phelps was in the same race. In five head-to-head matchups, Lochte was 1-4 against Phelps, with the only win coming in London's 400 IM when he won gold and Phelps was a stunning fourth. They shared medals five other times in relays (four gold, one silver). That sums it up best. Half the times Phelps and Lochte have been in the same race, they've been on the same team. You can build a technical rivalry off that but not one that leads to ready-room stare downs.
One thing you'll hear a lot in the next 24 hours is that Lochte had the misfortune of coming up at the wrong time. If he wasn't born one year before Phelps, he'd go down as one of the greatest swimmers ever.
There's three problems with that statement.
1. Lochte will go down as one of the greatest swimmers ever. It's not like there can only be one all-time great per eta. This is not an exclusive term among contemporaries (think Peyton Manning and Tom Brady.)
The Floridian has 12 overall medals (as nice as it'd be to assume he'll win the 13th on Thursday, it's very much up in the air), which puts him into a tie with two other American swimmers for the second - most by any U.S. athlete. But those two swimmers - Jenny Thompson and Dara Torres - didn't have as many individual medals combined as Lochte does. He has seven, which tops all Americans: Mark Spitz (six), Gary Hall Jr. (five), Matt Biondi (five), Aaron Piersol (five) and Janet Evans (five).
Why so few relays for Lochte? His specialities were the middle-distance swims, so without a penchant for sprinting he was almost always left off the two 4x100 relays - freestyle and medley - that other swimmers load up on. (The only sprint in his 12 medals came when he won silver as part of the 4x100 freestyle relay in London.) Simply put: Lochte is one of the finest swimmers the world has ever seen and he has the trophy cabinet to back it up.
2. Lochte's record wouldn't be that different if Phelps had decided to play lacrosse instead of swim. This is where the memory can play tricks. Phelps and Lochte only went 1-2 twice at the Olympics, in the Athens and London 200 IMs. They went gold-bronze twice too, in both Beijing IMs. (We're leaving world championships out of this. The swimming world might care but the once-every-four-years crowd only measures these things by medals of the Olympic variety.)
So, Lochte would theoretically have two more golds and two more silvers if Phelps was instead just some former high-school athlete who frequents the bars in Canton. That's a more impressive resume, to be sure, but it doesn't change the story as much as you'd think. Yet, this scenario is irrelevant. Here's why.
3. Phelps made Lochte better. This is easy to qualify but impossible to quantify. But if you believe, as I do (and wrote about last night), that training and performance can be affected by contemporaries - that the idea Phelps pushed Lochte to be better and vice-versa is true - then you have to assume they were that much greater because of the other.
When they touched 1-2 in the semifinal on Wednesday, the pair bumped fists then stood for an interview together, discussing how much they enjoy swimming against one another. Maybe that's a rivalry, maybe it's not. Whatever you want to call it, it ends Thursday night and it'll be one heck of a show.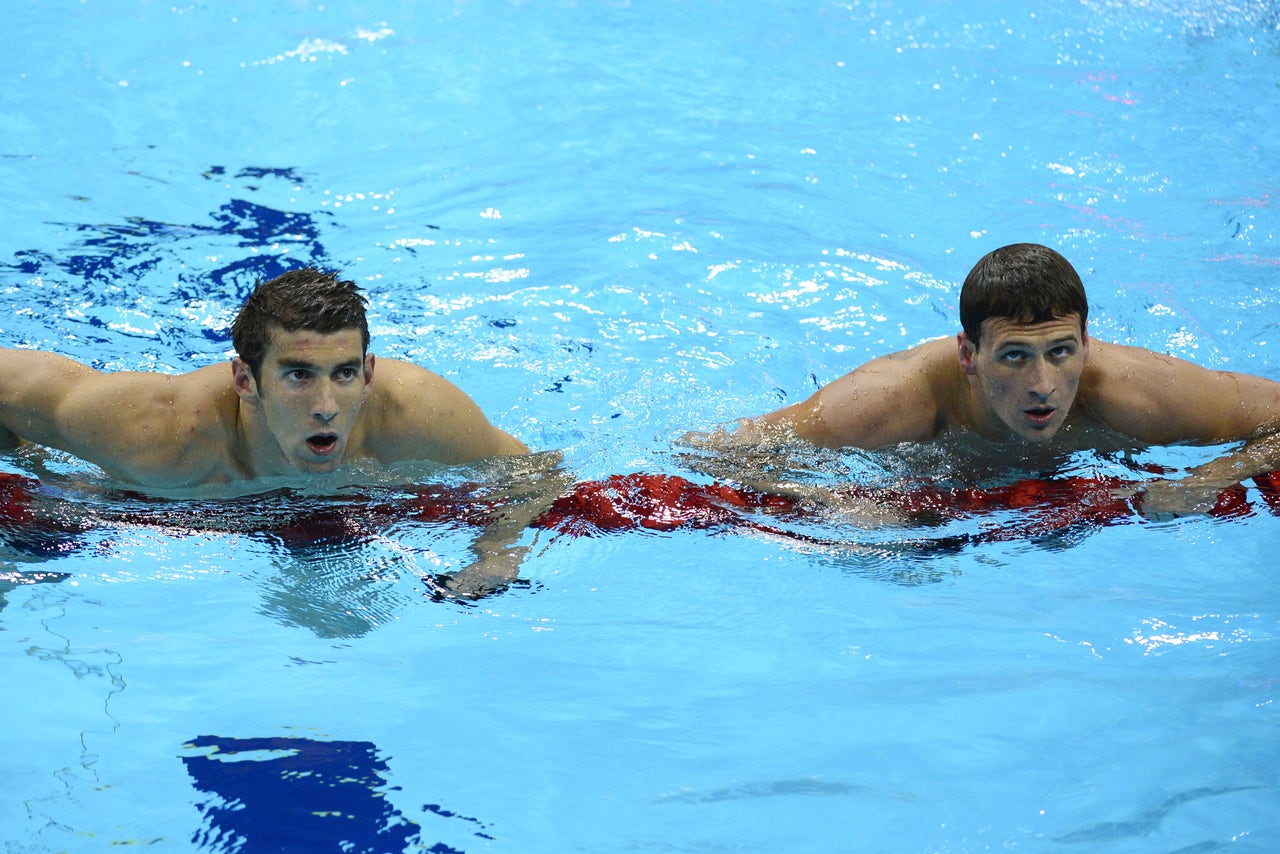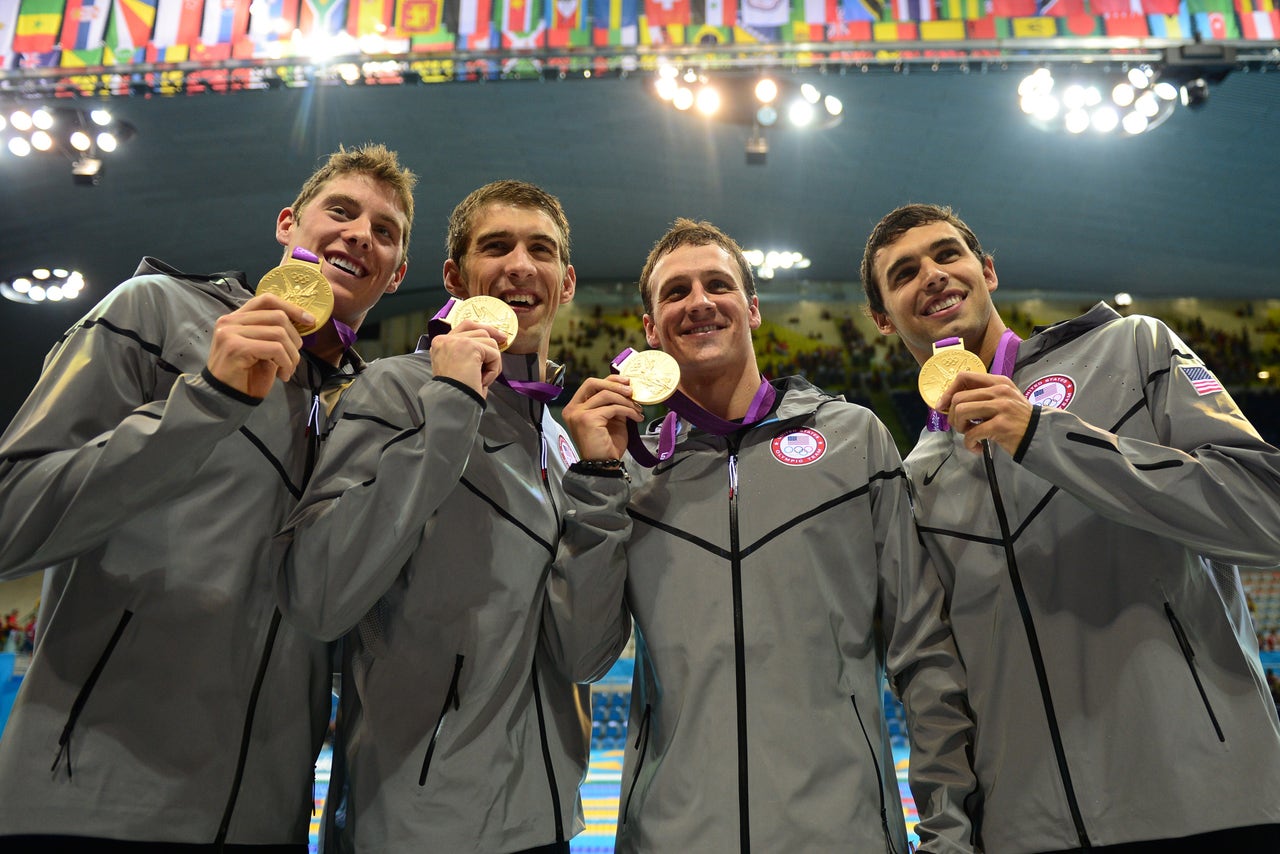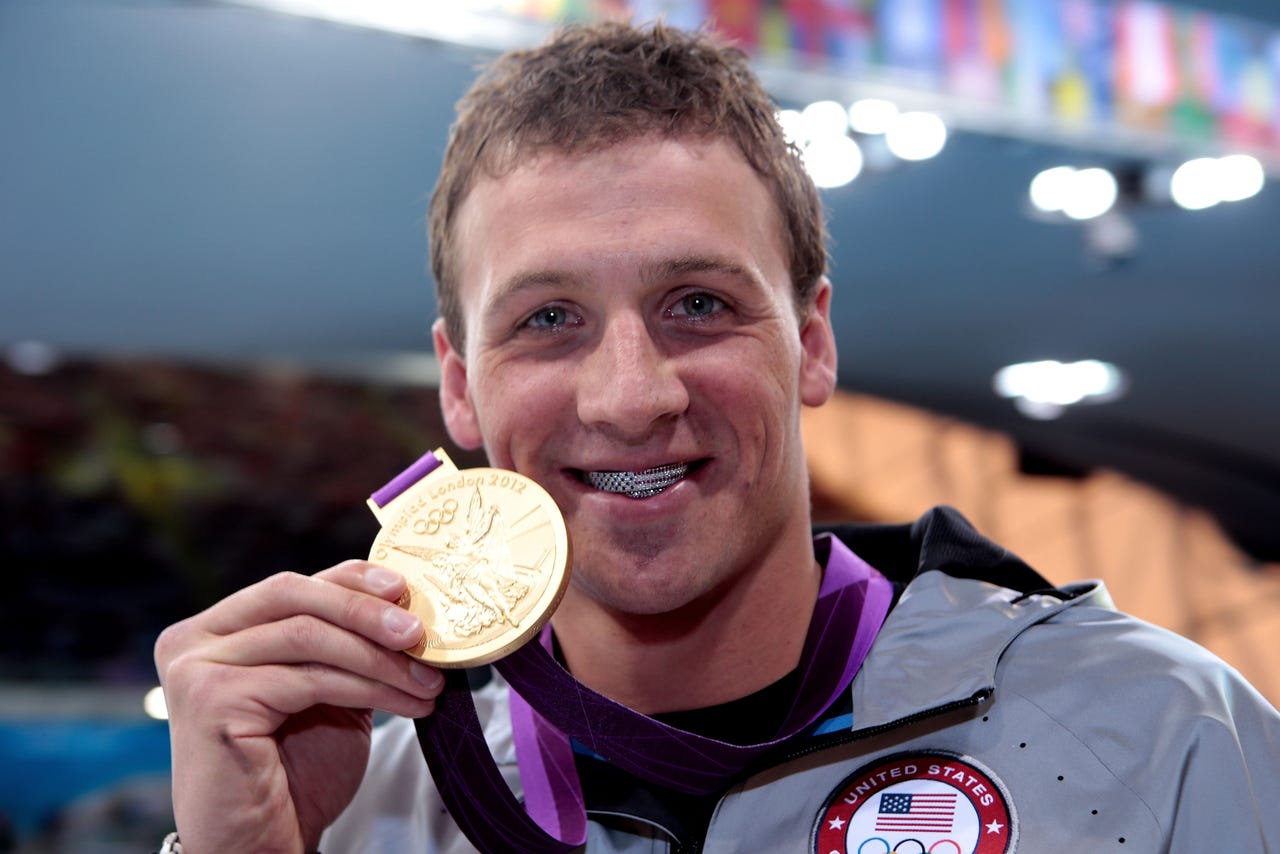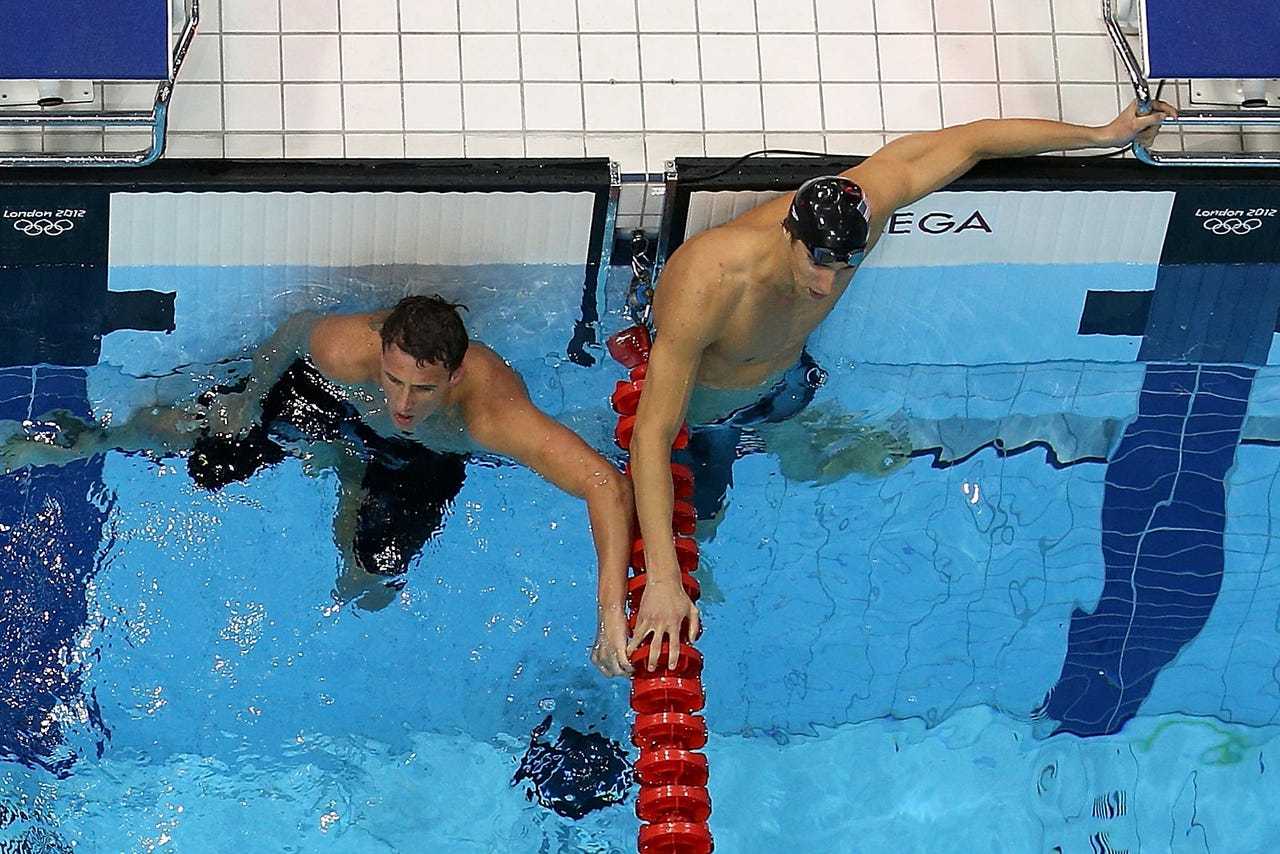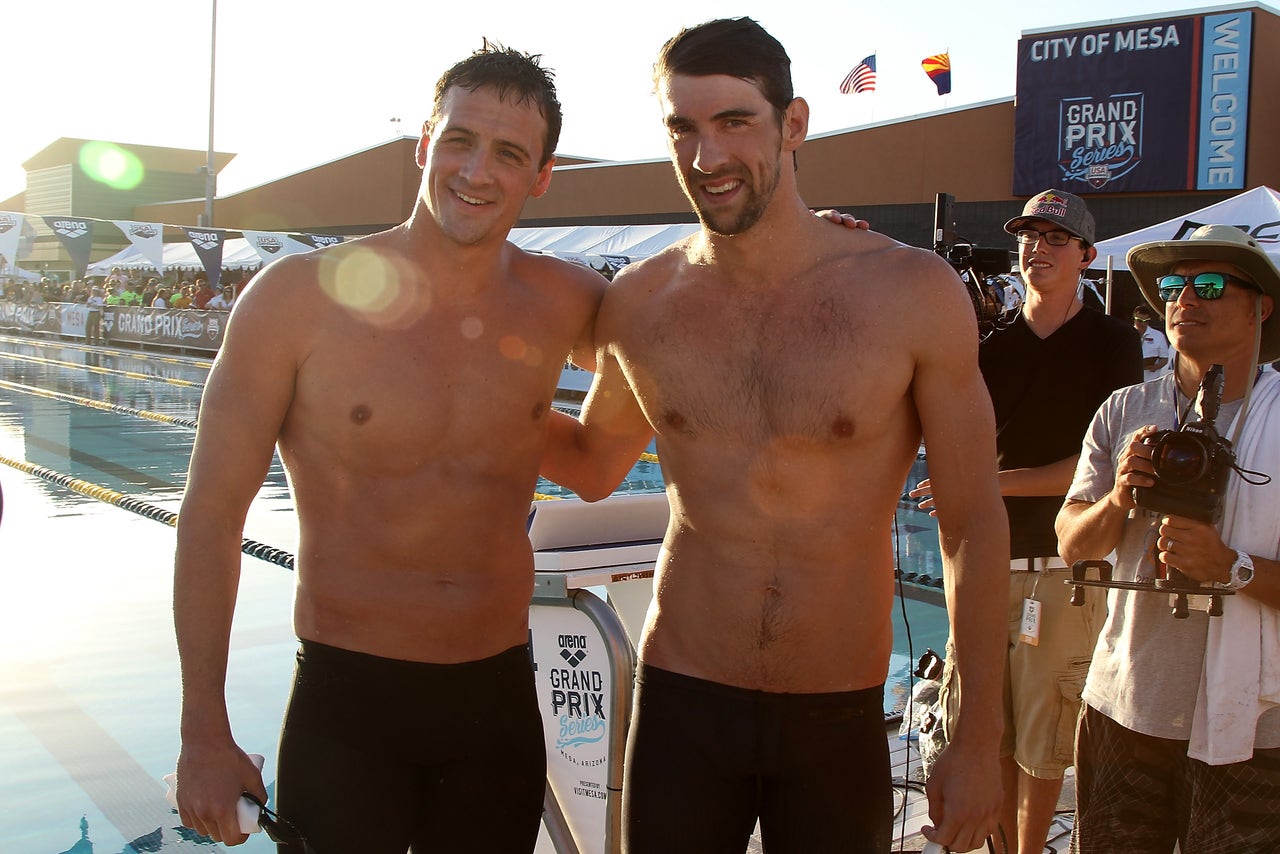 (Getty Images)
---