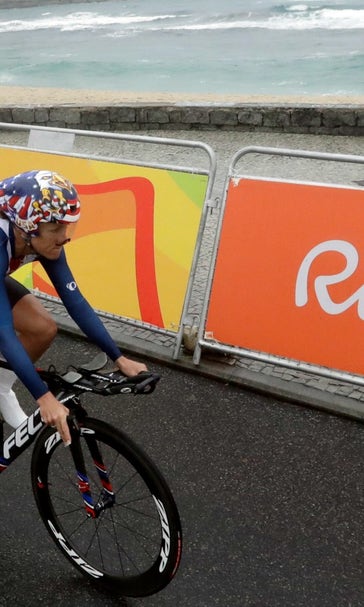 Kristin Armstrong cycles to third straight gold on eve of 43rd birthday
BY Allyssa Lee • November 15, 2016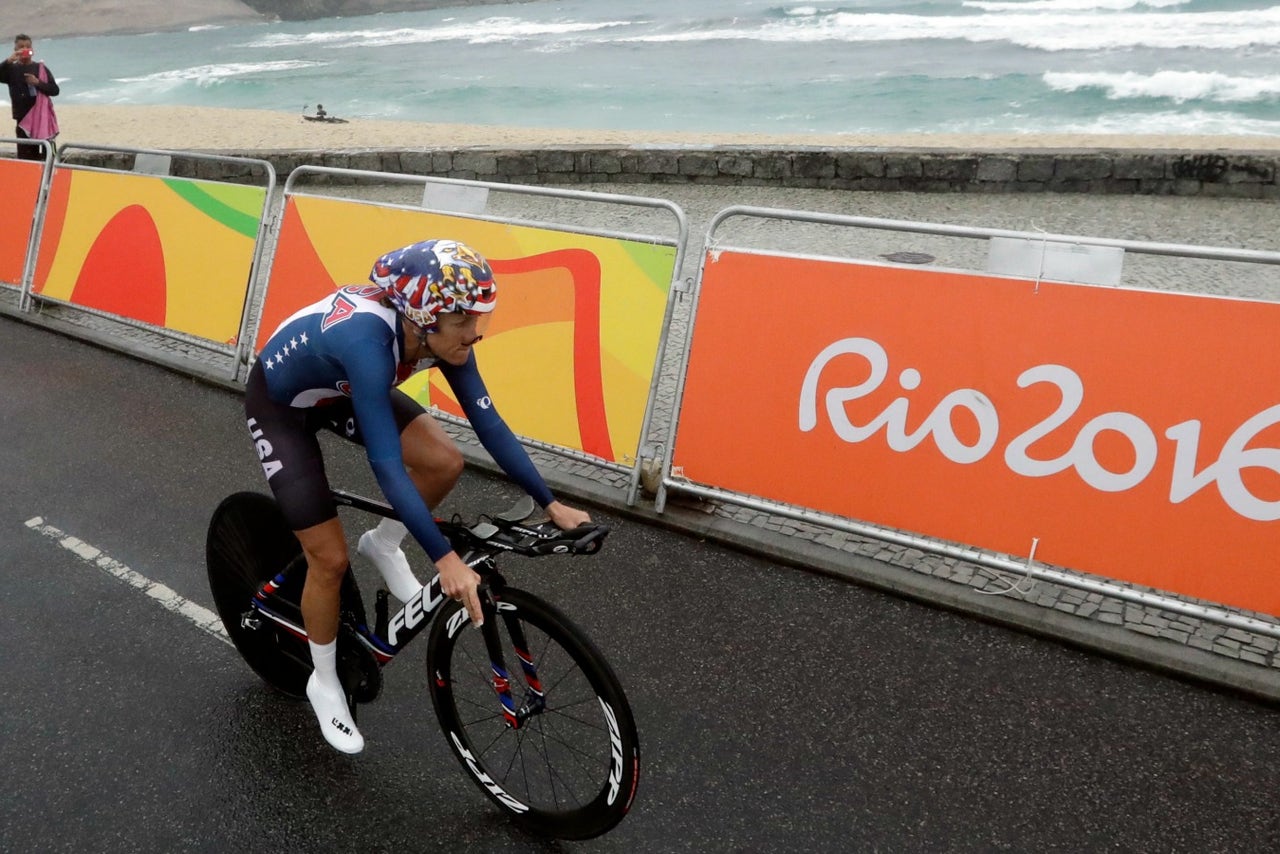 After the spectacle of the swimming pool and in the gymnastics arena of Rio on Tuesday night, Kristin Armstrong of the United States cycled to the gold medal in the Olympic time trial Wednesday morning.
Armstrong powered through driving win and rain on a brutal course to finish 5.55 seconds ahead of silver medalist Olga Zabelinskaya of Russia. Netherlands' Anna van der Breggen finished third.
This win marks Armstrong's third consecutive Olympic gold medal. The 42-year-old has joined speed skater Bonnie Blair as the only American woman to win three gold medals in the same event.
And Armstrong, who turns 43 on Thursday, is also the oldest woman to win a Olympic cycling gold medal.
"It's a historical moment for sport, for women, and the Summer Games," Armstrong said.
"I hurt so bad out there today, and coach kept telling me to go deeper and deeper. I had to tell myself that I can go deeper, and this is the result I have to live with."
Here she is showing her gold medal to her son Lucas William Savola: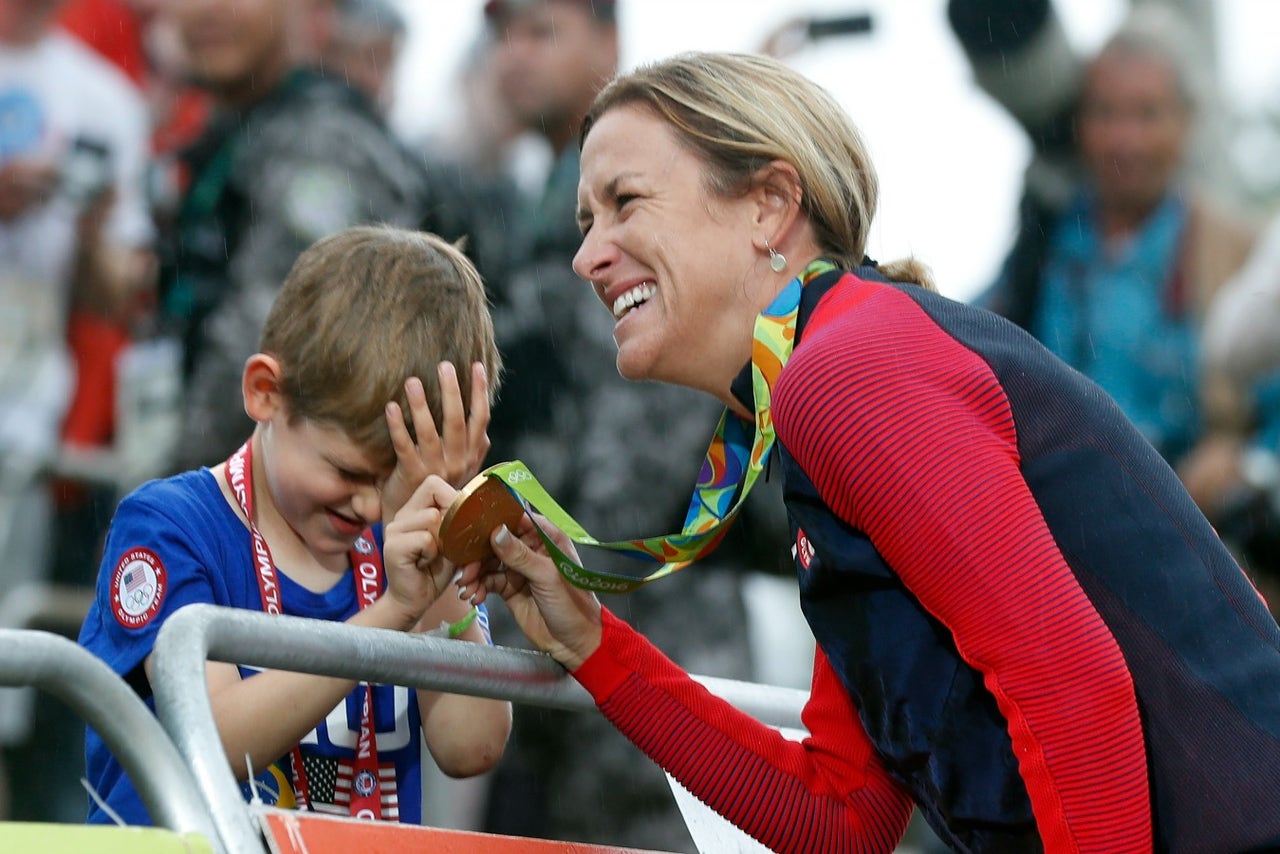 Armstrong credits her teammate Mara Abbott, who herself crashed out of her Rio medal hopes in a heartbreaking finish on Monday, for the inspiration to help her take on the brutal race.
"The last 24 hours, Mara's been leaving me notes," Armstrong said via USA TODAY Sports. "I found one in my coffee cup yesterday, it said: — I went to brush my hair, I found another one on my brush. Last night I went to bed, and there was another one on my pillow. And this morning, on my podium bag, there was another one."
Armstrong said Abbott fueled her to gut it out in the race's final stretch.
"About 5k to go, my coach said 'All right, here we go. It's up to you what color medal you want,' " Armstrong said. "I thought, I have to give it everything for my team. I have to give it everything for Mara."
To think, Armstrong almost didn't make it to the Rio Games. She called it quits after the London 2012 Olympics, only to come out of retirement in 2015.
"People have asked me over and over why am I back," Armstrong said. "It's because I can."
She also earned a famous fan in Barry Bonds along the way. 
---