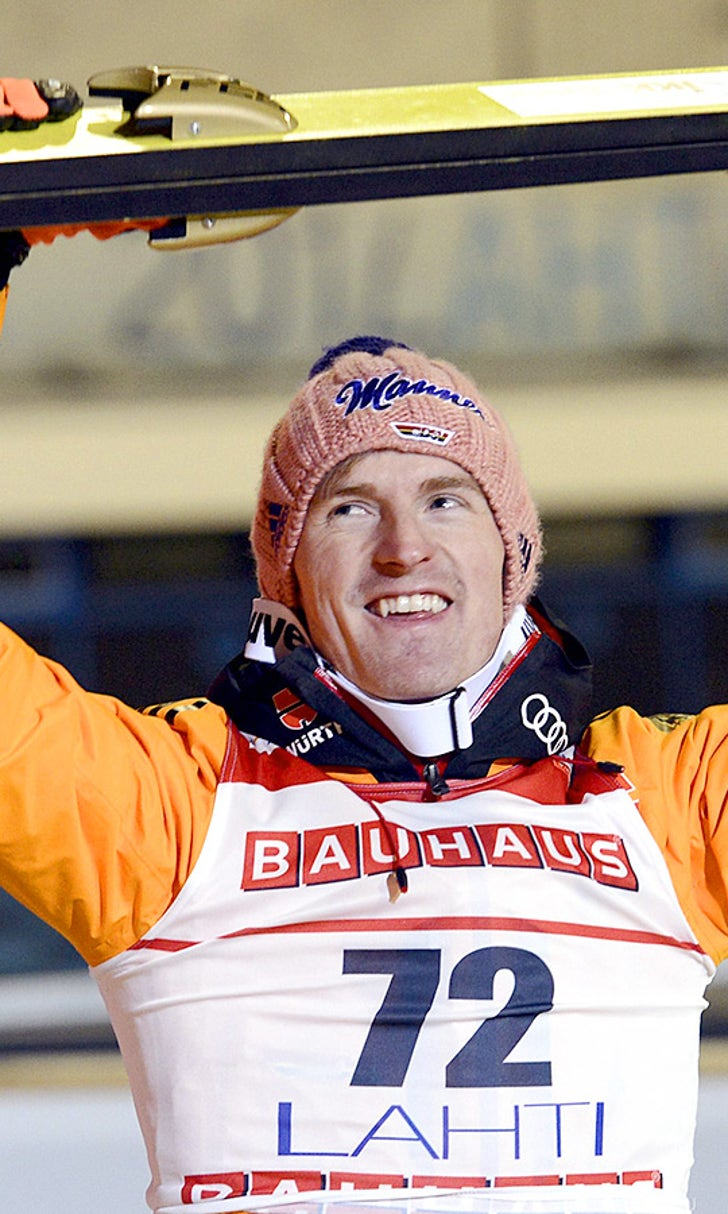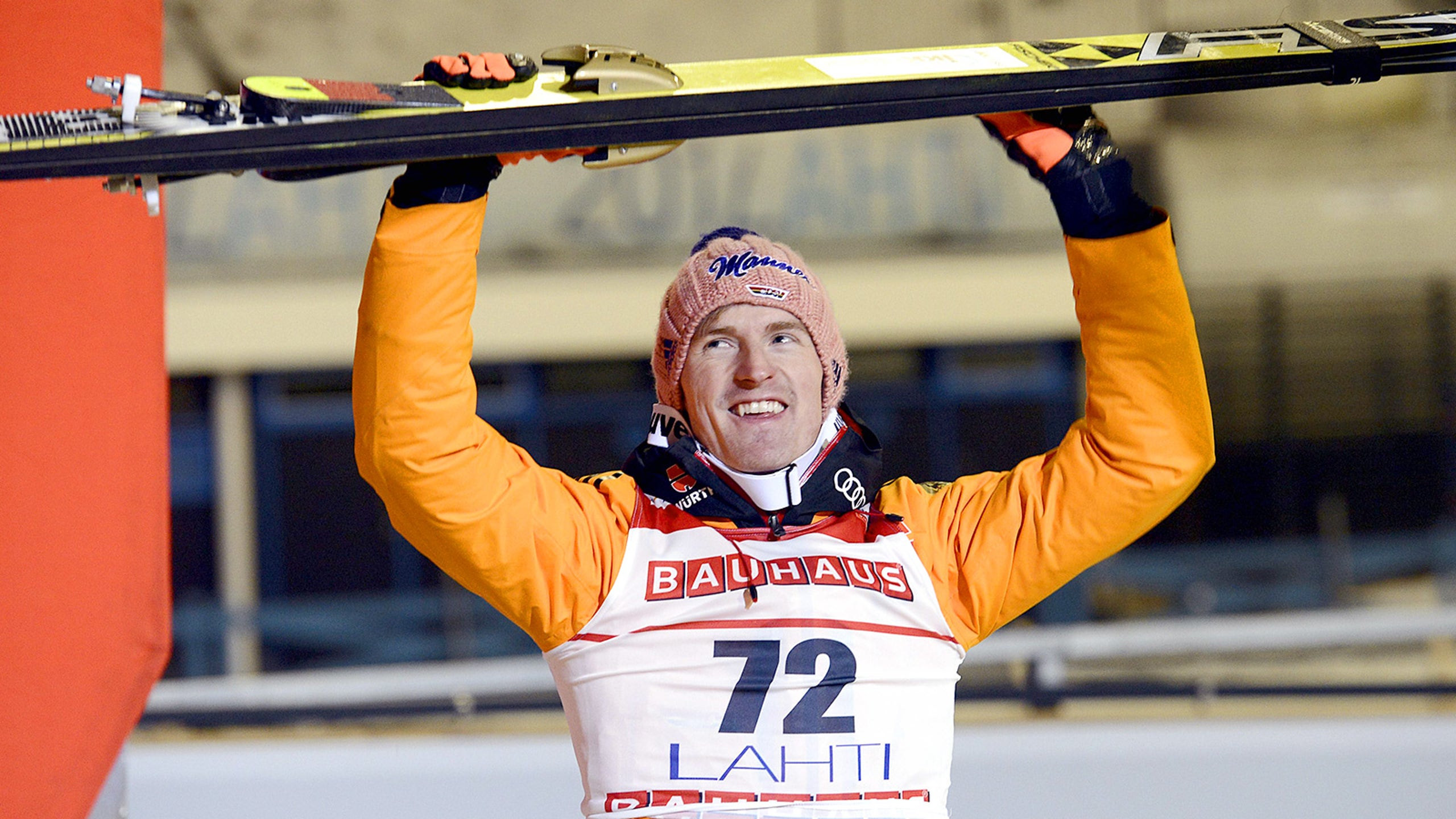 Germany's Freund wins World Cup ski jump as Prevc takes lead
BY foxsports • February 28, 2014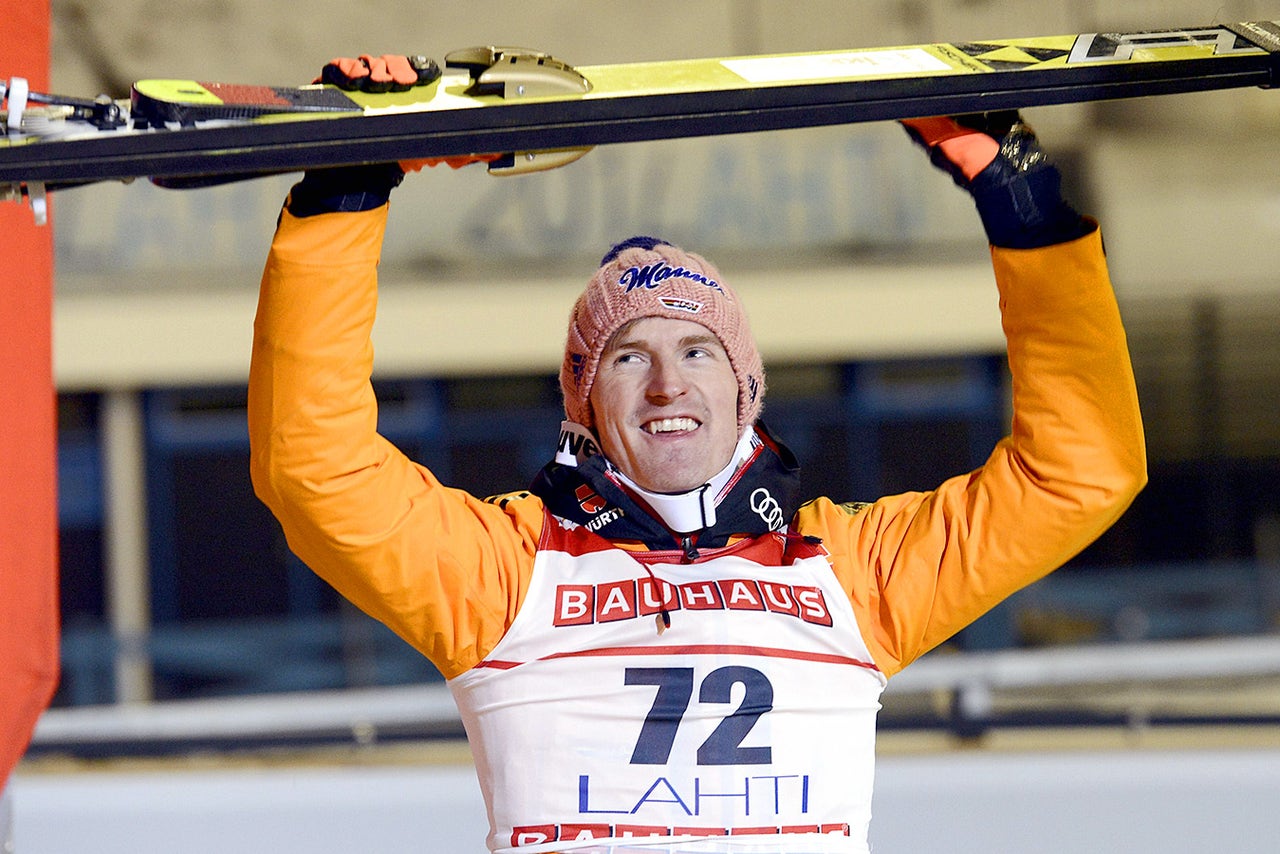 HELSINKI -- Severin Freund of Germany won the ski jumping event at the Lahti Ski Games on Friday, but Peter Prevc of Slovenia went into the lead in the overall standings.
Freund scored 276.6 points from his two jumps, ahead of Stefan Kraft of Austria in second place with 265.6 points. Kamil Stoch of Poland was third with 259.8 points.
Prevc, who finished fourth with a score of 259.6, inched passed Stoch in the overall standings. Stoch had been leading before the Sochi Olympics.
Prevc now has 1,038 points against Stoch's 1,031. Freund is third with 827 points.
Here are the results:
1. Severin Freund, Germany, 276.6 points.
2. Stefan Kraft, Austria, 265.6.
3. Kamil Stoch, Poland, 259.8.
4. Peter Prevc, Slovenia, 259.6.
5. Anssi Koivuranta, Finland, 259.0.
6. Thomas Diethart, Austria, 254.3.
7. Michael Hayboeck, Austria, 252.9.
8. Gregor Schlierenzauer, Austria, 251.8.
9. Anders Bardal, Norway, 251.7.
10. Gregor Deschwanden, Switzerland, 242.9.
---