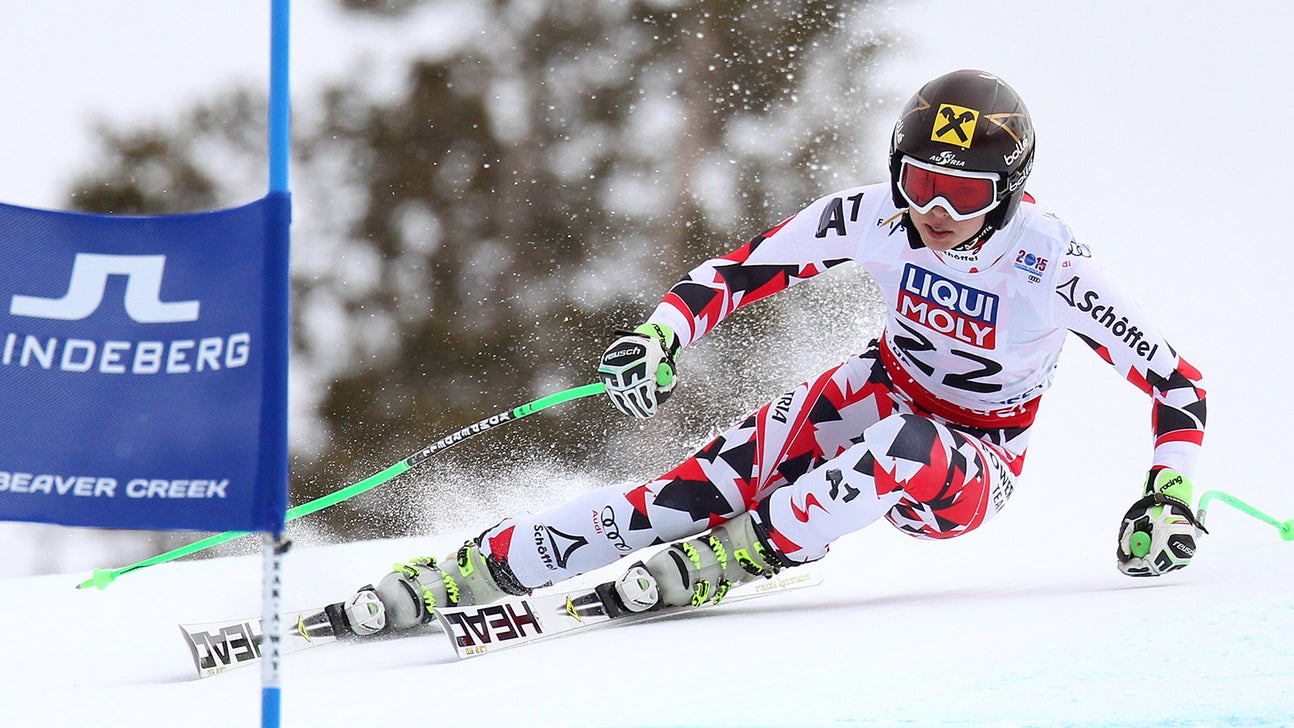 Anna Fenninger wins super-G at worlds; Lindsey Vonn 3rd
Published
Feb. 4, 2015 4:07 a.m. ET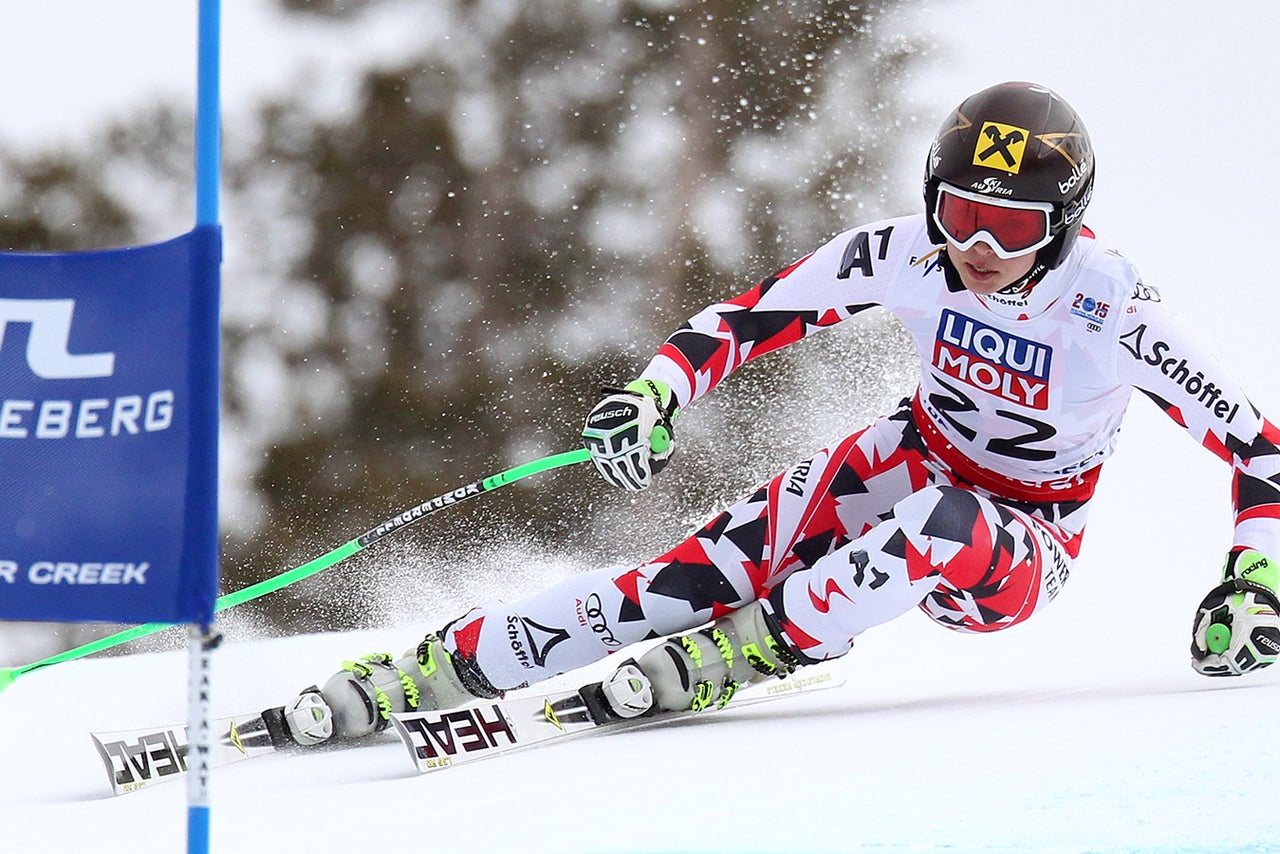 Anna Fenninger was barely across the finish line when she looked up and saw ''new leader'' flash across the video board.
In her exuberance, she dropped to the ground and buried her face into the snow. This may have been Lindsey Vonn's party, but the Austrian stole the show.
Fenninger added a world championship super-G title to her Olympic gold medal, winning the event in Vonn's backyard Tuesday on a shortened course because of blustery conditions.
Finding the perfect line, Fenninger finished in 1 minute, 10.29 seconds to top Tina Maze of Slovenia by 0.03 seconds. Vonn ended up third, 0.15 seconds back despite a wind gust standing her up early in her run.
''It was an amazing emotion,'' Fenninger said. ''I cannot say what this means.''
Vonn, the favorite in a race near her hometown of Vail, momentarily held the lead and the capacity crowd went wild, ringing cowbells and holding up homemade signs. Her boyfriend, golfer Tiger Woods, saw Vonn's name topping the leaderboard and instantly yelled out, ''Yes!''
It didn't last long, though. Maze was the next skier down and took over the top spot, silencing the crowd.
''I thought I skied pretty well,'' Vonn said. ''I'm happy with the way I skied. I'm happy with the result. I just wish the weather was a little bit better.''
Three racers later, it was Fenninger on top, ending Maze's reign as world champion. Fenninger also won the event at the 2014 Sochi Games.
Fenninger understands the pressure Vonn is under racing on home snow. She felt it, too, at the 2013 world championships in Schladming, Austria.
And she knows the importance of Vonn doing well in America - to keep the country tuning in for ski races. She felt a little bad for crashing the party. But only a little.
''Here, they know who Lindsey Vonn is and watch her and they are watching us, too,'' Fenninger said. ''We have more promotion and it's very important for our sport.''
Fenninger is on quite a run, capturing the overall World Cup title a year ago. She said she didn't feel much pressure heading into the race on Tuesday.
''I was pretty cool in the morning,'' she said. ''I knew that I can win.''
With the whipping wind and blowing snow, the race was delayed 30 minutes and the start moved down the hill, eliminating a steep portion. That favored the more technical skiers.
Fenninger carved it up. So, too, did Maze.
''It was not easy to ski with the wind,'' said Maze, who earned her seventh medal at worlds. ''But today was the first day I put down the run that I wanted. It's a lot of waves, a lot of terrain, I'm really happy I could bring down this run.''
Switzerland's Lara Gut, who won the super-G and downhill races on this tricky course in 2013, was seventh. American Julia Mancuso finished ninth.
This was Vonn's first event at worlds since a bad crash two years ago during the super-G in Austria tore ligaments in her right knee. She tried to make it back in time for the Sochi Games last February, but missed those Olympics because of a second knee operation.
In Vonn's absence, Maze ruled the big events. She won three world medals in Austria and two Olympic golds in Sochi.
Leading up to worlds, Vonn said she was treating this big event in front of a hometown crowd almost like her Olympics.
As she nervously waited in the start gate - a headwind making her pony tail blow backward - Woods stared at the big screen, his eyes shielded behind sunglasses. He was warmly dressed, too, but not wearing the skeleton-patterned mask he donned in Italy when he surprised Vonn after she broke the record for most World Cup wins by a female skier.
That's also the day Woods got hit in the mouth by a camera and lost a tooth. This time, he stayed close to Vonn's mom and out of the way.
Although Vonn crossed the finish line in first, she had a feeling it wasn't going to be enough, especially after encountering so many wind gusts at the top of the course.
She'll get another chance Friday in the downhill, and the forecast is calling for less wind.
''I just want a fair race,'' Vonn said.
Asked how an outdoor sport can be completely fair, given the swirling wind, Vonn said, ''It's not going to be.
''As an athlete, you know that going in,'' she added. ''You have to go with it and do the best you can.''
---