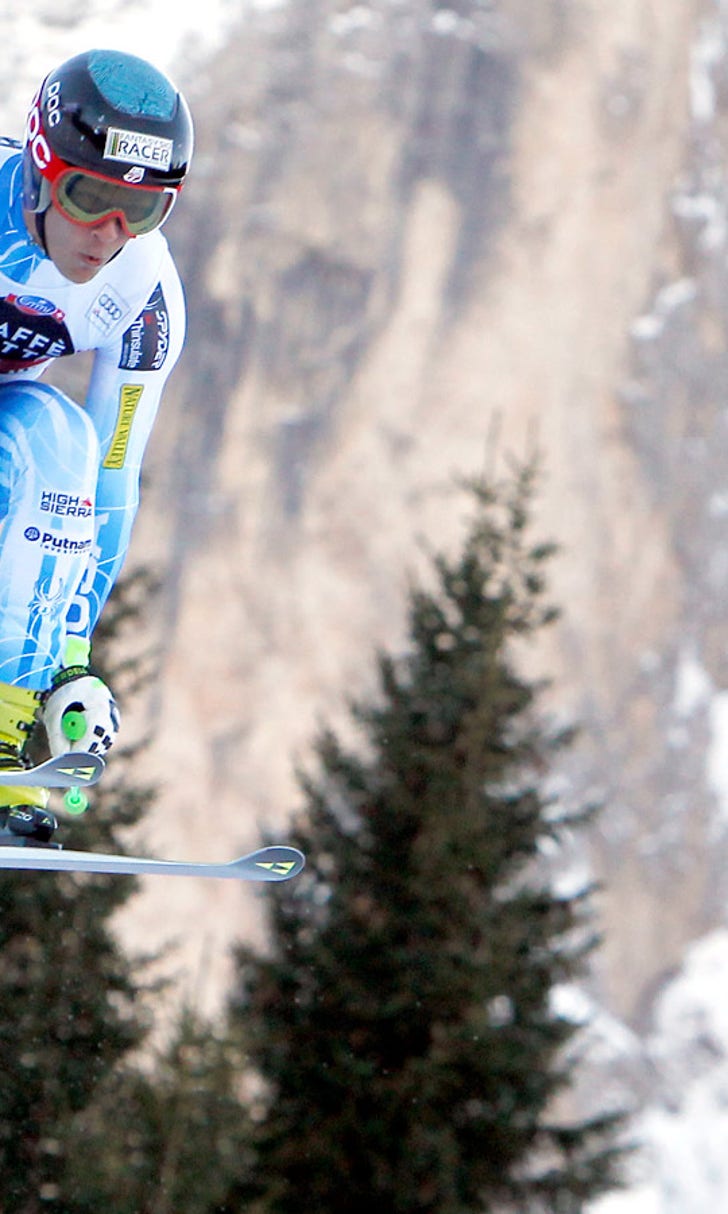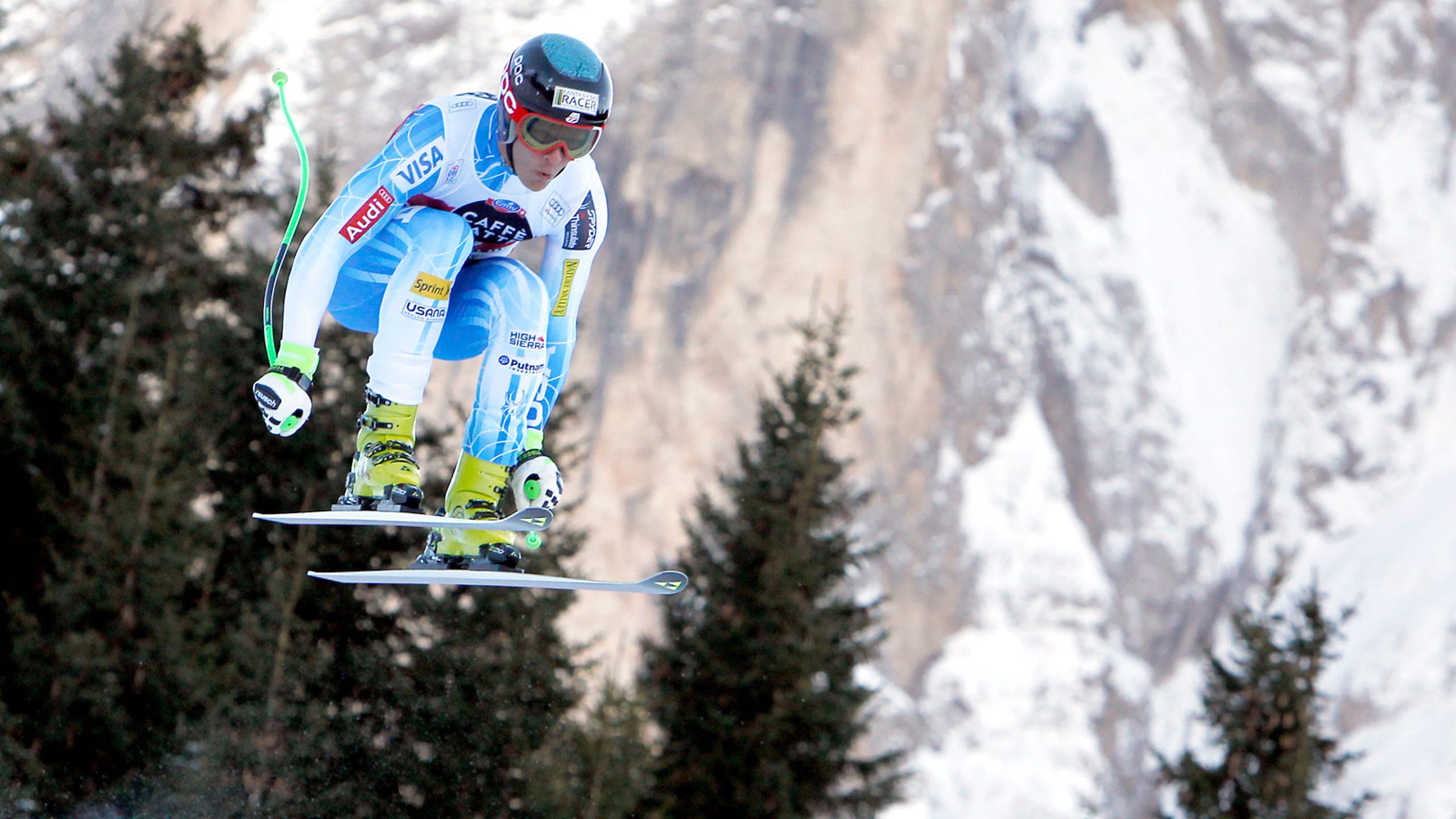 American Steven Nyman wins Gardena downhill for 3rd time
BY foxsports • December 19, 2014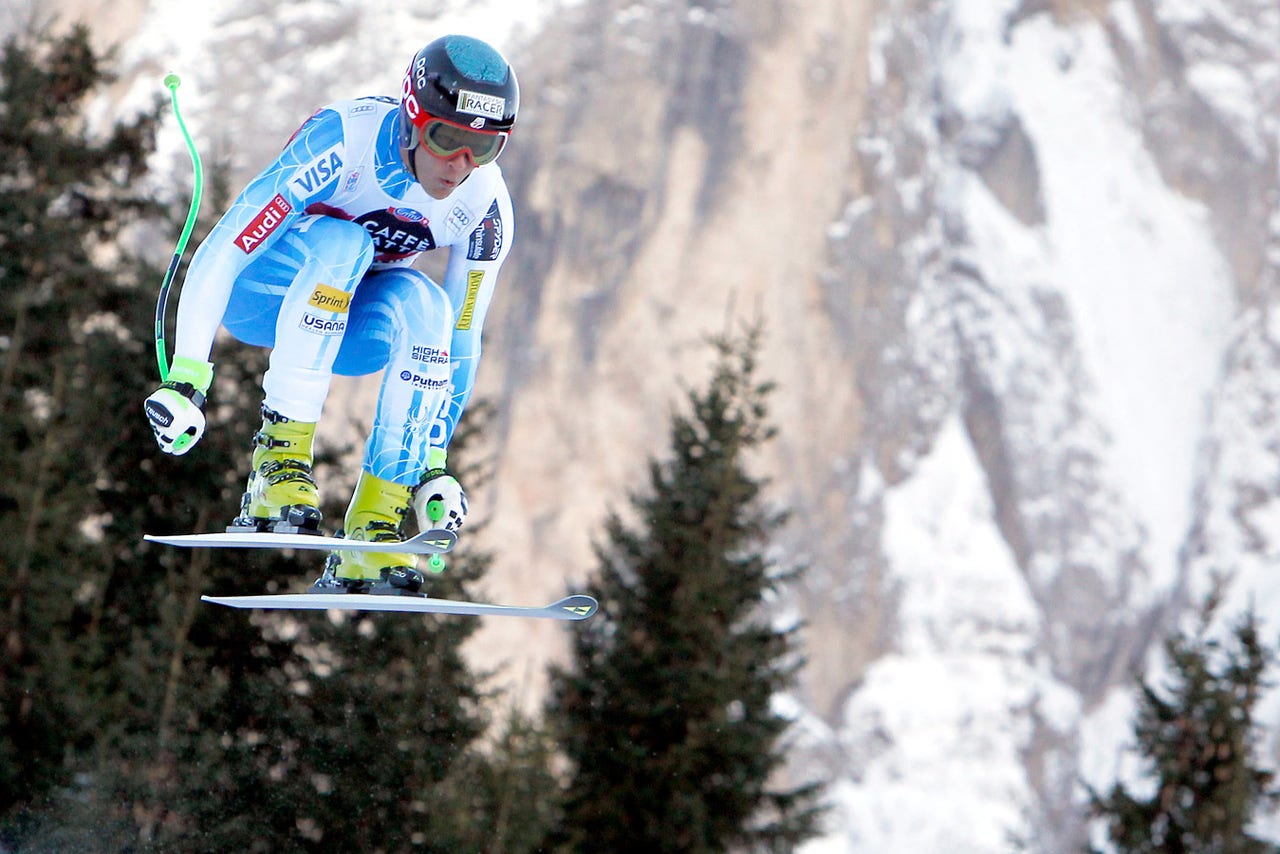 American racer Steven Nyman showed off his complete mastery of the Saslong course by winning a World Cup downhill at the classic venue on Friday for the third time.
Nyman has never won a World Cup anywhere else, and he had the added pressure of entering as a favorite after leading the only training run.
The only skier who came even close to challenging him was Kjetil Jansrud of Norway, who won the opening two downhills this season. He finished 0.31 seconds behind in the run of nearly two minutes, while Dominik Paris of Italy was third, 1.15 back.
''It was kind of funny being the favorite. A lot of people were looking at me going like, `Oh, you're the favorite, the favorite.' They were trying to get in my head,'' Nyman said. ''But I just tried to stay focused and do what I needed to do to win. I knew I could do it after my previous wins here. It was a lot of fun.''
Nyman's other wins came in 2006 and 2012, and he entered in solid form following a third-place result in Beaver Creek, Colorado, this month.
Coming down with the No. 7 bib, Nyman pumped his fists and made a bow to the crowd after seeing his time. Then he had to wait as the top-ranked skiers came down. One by one, they failed to catch him, and Nyman's smile grew wider until he could finally celebrate.
Nyman moved within one victory of the course record of four wins shared by Austrian great Franz Klammer and Italian standout Kristian Ghedina. And Nyman has a connection with Ghedina because his ski technician, Leo Mussi, formerly worked for the Italian.
''Leo is the winningest man in Gardena,'' Nyman said. ''I had some rocket ships on today and I rode them.''
Jansrud moved back atop the overall standings, 52 points ahead of technical specialist Marcel Hirscher of Austria. The Norwegian also remained atop the downhill standings, while Nyman moved into second, 105 points behind.
''I don't feel like I lost it,'' said Jansrud, the Olympic bronze medalist in downhill. ''(Nyman) is just consistently fast here. He was better today.''
French teammates Guillermo Fayed and Johan Clarey finished fourth and fifth, respectively, while Sochi Olympic champion Matthias Mayer of Austria was seventh.
Florian Scheiber of Austria crashed and was airlifted off the course by helicopter to a hospital in Bolzano. He was diagnosed with a concussion, had bruises on his left shoulder, side and hip, and cuts to his face. He was being transferred to a hospital in Innsbruck where he will stay overnight, the Austrian team said.
Olympic super-G bronze medalist Jan Hudec of Canada, the first skier on course, hurt his right knee while landing the huge camel jump, which launched skiers into the air nearly the full distance of a football field.
''I knew it was going to be massive, because it was massive in training, and we were going way faster today,'' said Hudec, who went off course shortly after landing the jump and was later limping. ''It's always a risk with No. 1 - you're kind of a guinea pig.''
The jumps were bigger than usual this year because there was so little snow cover on the course.
Little more than a week ago, the course didn't have any snow. But organizers were able to create a white stripe down the middle of a brown forest in three days by using 65 snow guns to fire 80,000 cubic meters of artificial snow along the 3.5-kilometer (2-mile) course.
The race was brought forward a day amid concerns that warm weather would ruin the course. A super-G will be held on Saturday.
''Compliments to Gardena for pulling this off,'' Nyman said. ''It's a miracle they got this race in.''
---