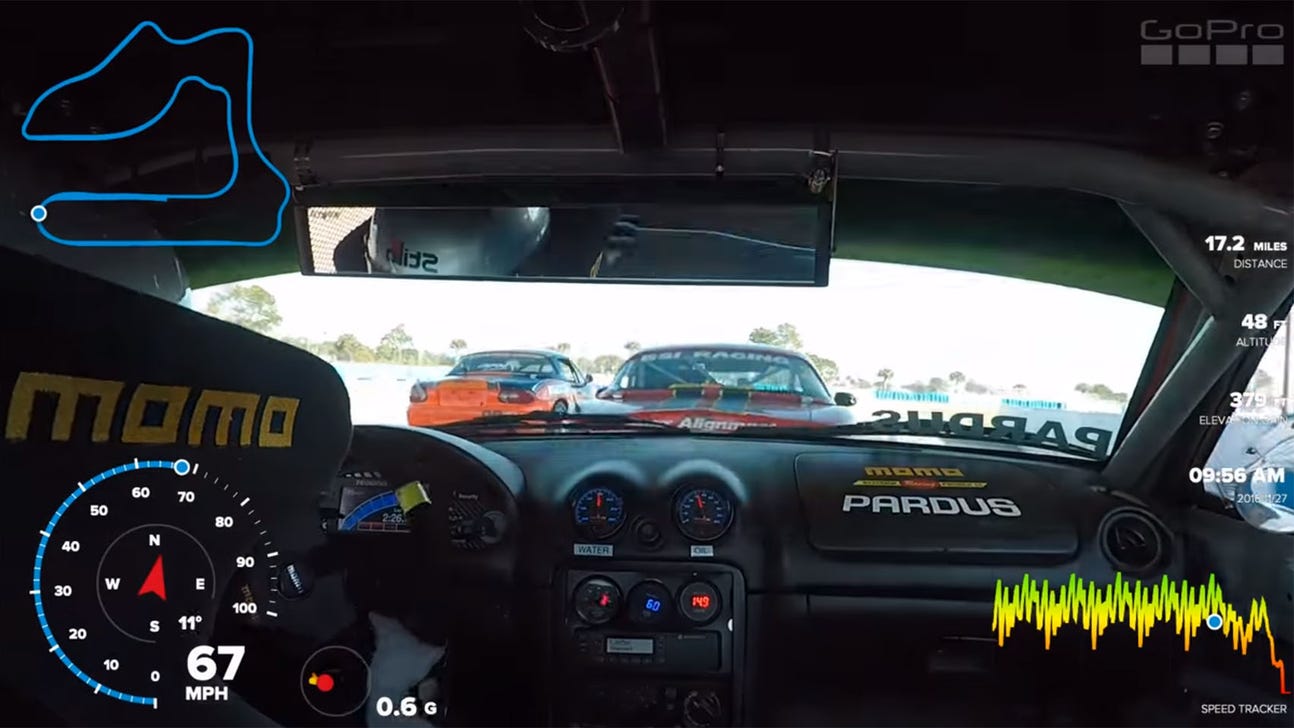 Watch three Mazda Miatas battle hard for the win at Sebring
Published
Jan. 23, 2017 1:32 p.m. ET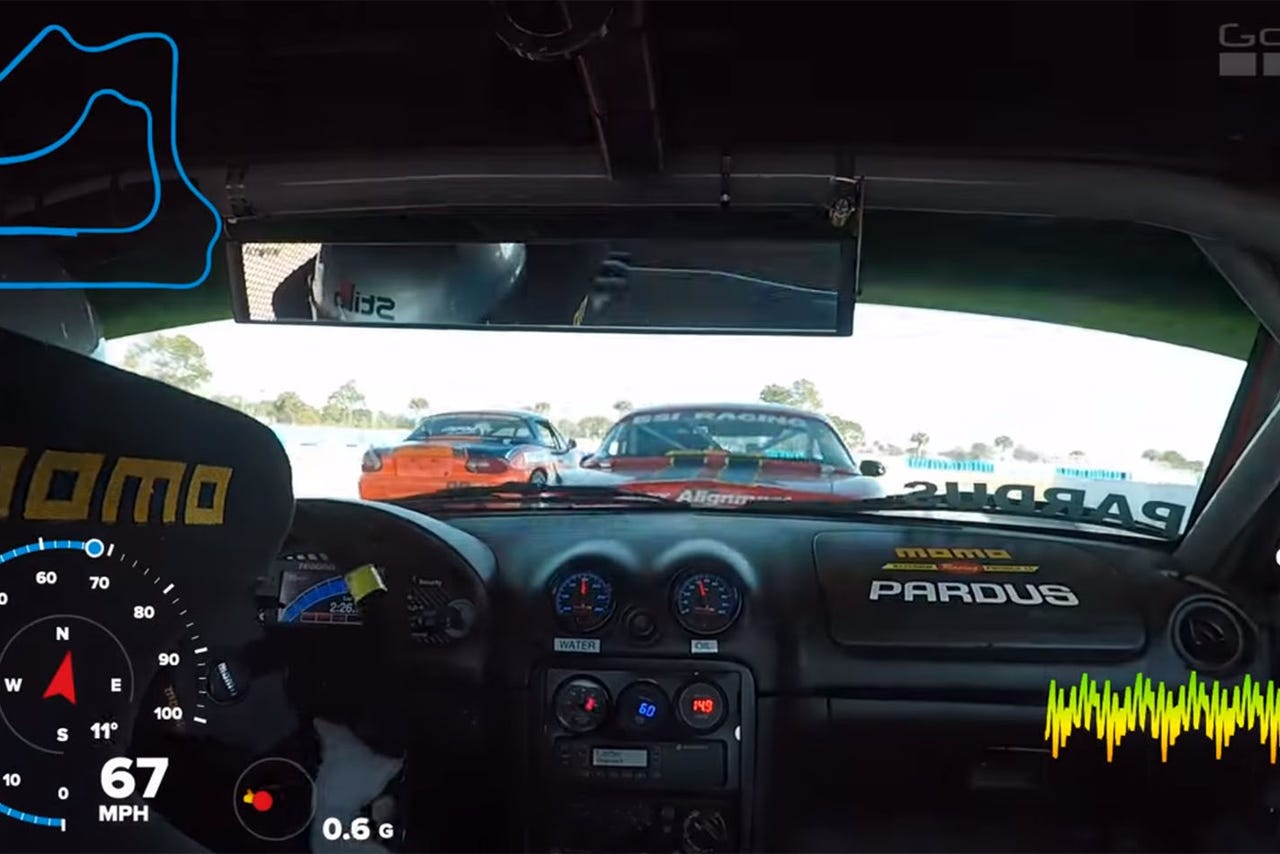 While it may be the offseason in the motor racing world, there is still no shortage of great racing out there, and you often don't have to go far to find it.

During an SCCA Regional Event in late November last year, there was a thrilling battle for the win between three Spec Miata drivers at the Sebring International Raceway in Sebring, Florida.

https://www.youtube.com/watch?v=sip4oIIbeF8&t=7s

The trio shared the same motor builder and so had been working together all race. In the final lap and a half, however, the aggression level picked up, although the teammates were careful to make sure they didn't take each other out.

At the line, the orange and blue No. 39 car, driven by Danny Steyn, finished just 0.009 seconds ahead of the red No. 87 machine of Selin M. Rollan. The car carrying the onboard, driven by Preston Pardus, placed third after a slip exiting Turn 16, but was still able to finish just 0.248 seconds behind the race winner.

This video is further proof that some of the best racing battles in the world are at the grassroots level, and an onboard camera is definitely a great investment.
---