Watch a rugby scrum take on an F1 car
BY Samuel Reiman • February 1, 2016
Rugby players in England, much like football players in America, usually live up to their stereotype of being very butch.
But, are they strong enough to take on a Formula One car?
Since it's the offseason, Red Bull Racing took it upon themselves to find out, pitting one of their 750-horsepower Formula One cars up against eight players from the Bath Rugby club.
The car – one of the World Championship-winning RB8's from the 2012 Formula One season – was driven by three-time F1 race winner Daniel Ricciardo.
By the end of the video, it appears that the race car has the upper hand – although its Pirelli tires are looking much worse for the wear than the Bath Rugby clubs' sneakers.
Another thing that was looking much worse for the wear afterward was a drone camera filming the event. After getting out of the car, Ricciardo aimed a punt at the camera and nailed it. Ricciardo has offered to pay for repairs.
Click HERE for more behind the scenes from the event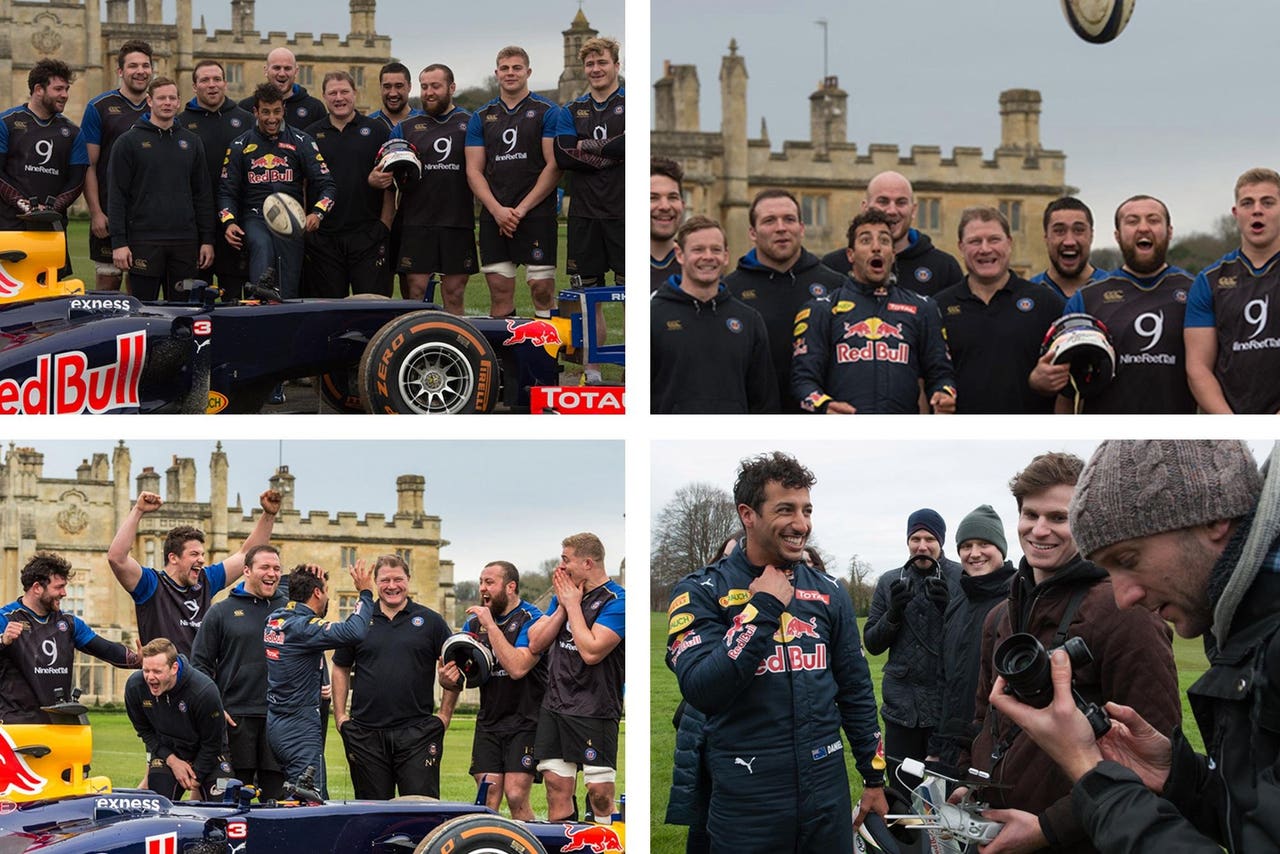 ---