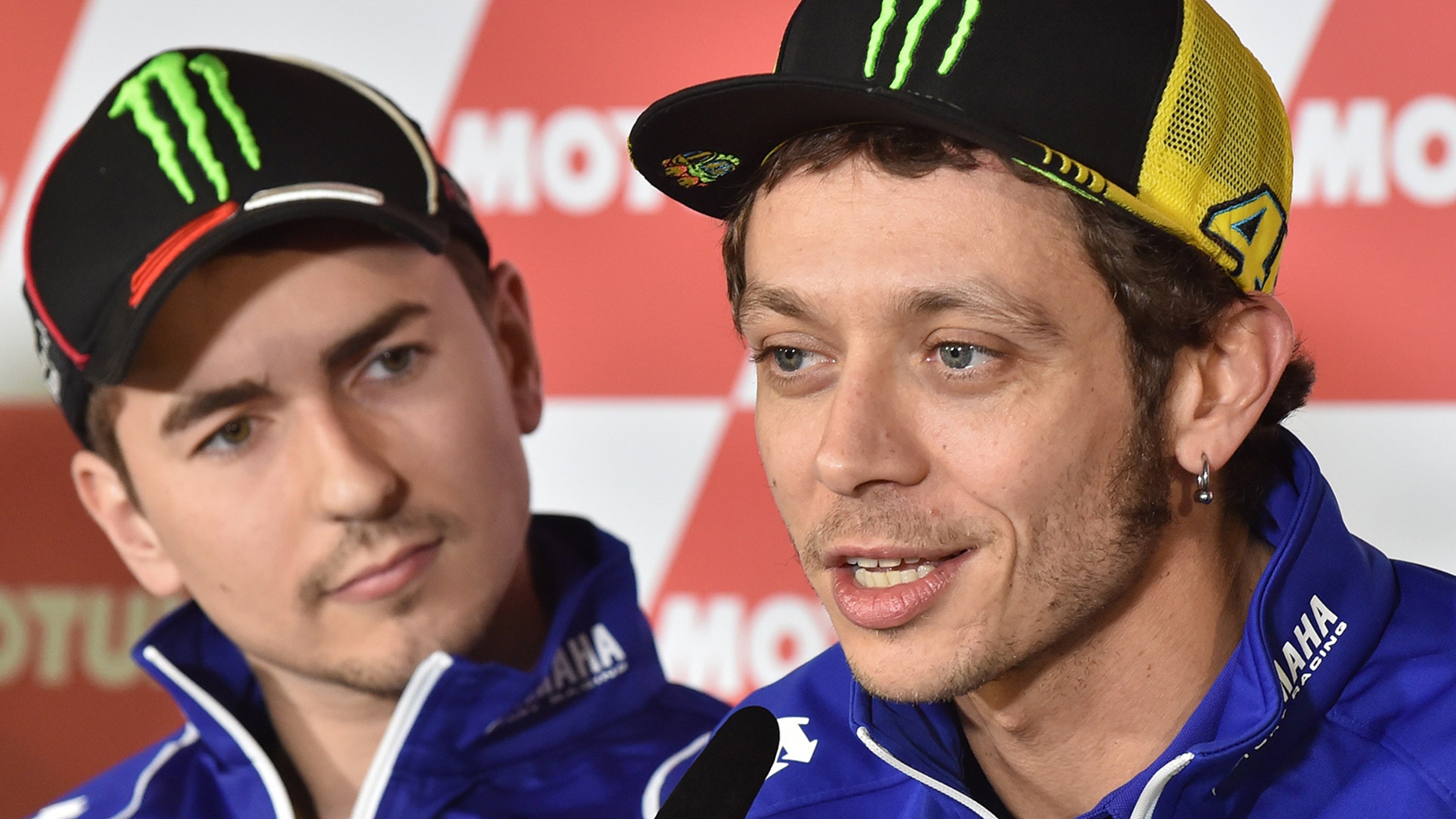 Title 'still 100 percent open' admits Rossi as MotoGP arrives in Japan
BY foxsports • October 8, 2015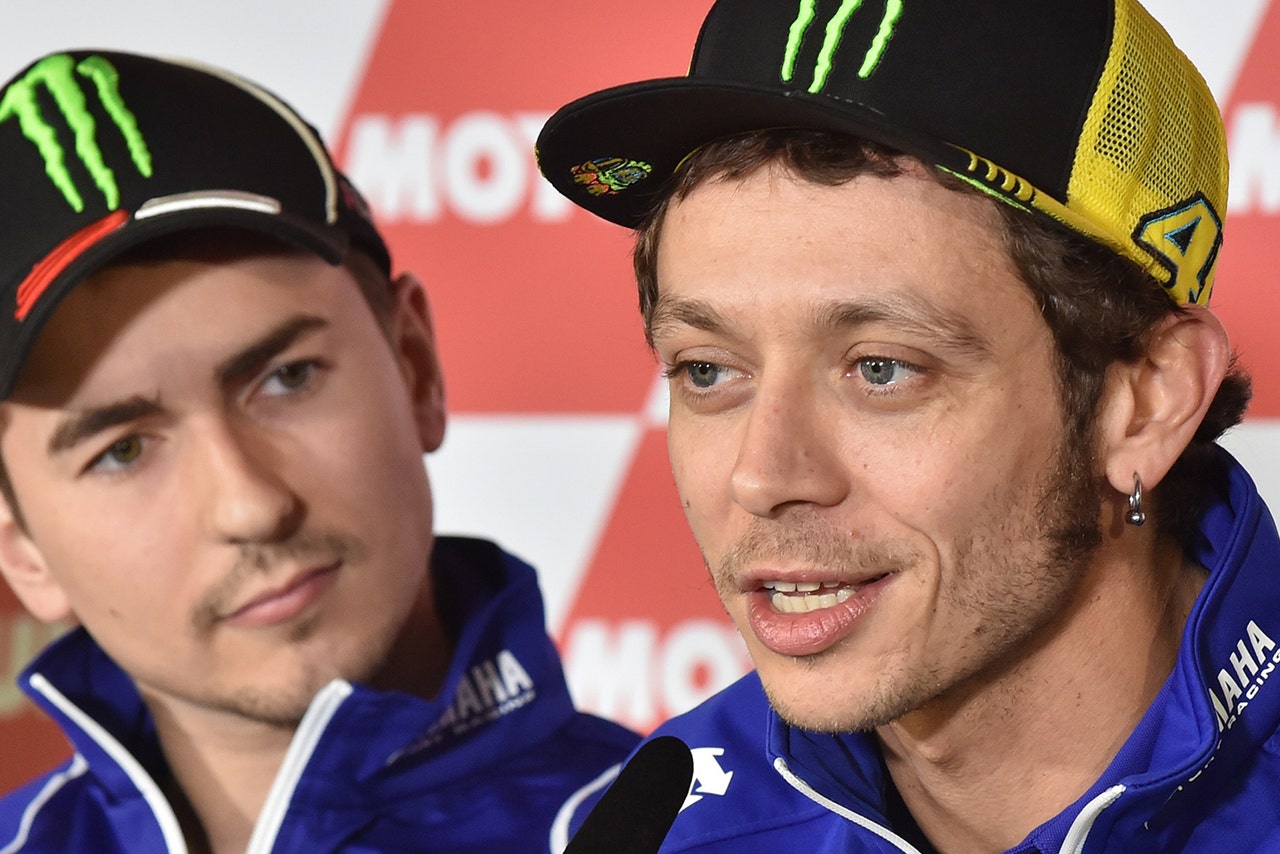 Four races over the next five weeks are set to define a remarkable comeback season for Valentino Rossi.
But will Rossi's bid be a fairytale or nightmare as, at the age of 36, he aims to win his first MotoGP championship since 2009 and end a five losing streak?
Locked in a desperate struggle against his Yamaha teammate, Rossi admits the title is still "100 percent open" with the pair separated by just 14 points.
Rossi leads Jorge Lorenzo, 263 points to 249, going into Sunday's Japanese Grand Prix at Motegi, round 15 of 18. Races at Phillip Island and Sepang follow in quick succession, followed by a week off until the finale at Valencia.
Its head-to-head, winner takes all, and Rossi knows he may never get a better chance this. 
Rossi admits Lorenzo has an advantage in pure speed on their factory Yamaha M1s and is riding "nearly perfectly" with six wins to four so far. But Rossi has scored points at every race with a supreme display of consistency.
"It is very tough. It is still 100 percent open and now we have the last four races and for sure will be most difficult moment because everything is tighter and closer," Rossi said.
"We have three races in a row and I like a lot the racetracks although I have only won twice at Motegi. I have done some good races here with many podiums.
"But usually Jorge is very, very strong in this track. He won here for the last two years, but we just have to give the maximum and try the best."
Despite the closeness in points, Rossi and Lorenzo are yet to lock handlebars this season in a tight contest. But there is time enough for that.
It was a different story in 2010 - Lorenzo's first championship-winning season - when the Yamaha pair clashed at Motegi in a spirited battle for third place with Rossi finishing ahead.
As the championship points leader, Lorenzo was livid after the race with Rossi's brutal tactics given the Italian star was out of title contention after missing races with a broken leg.
"2010 was a great battle and also with a little bit of problem later," said Rossi.
"We did a lot of overtaking and it was very hard. I remember it in a good way but I don't know if it will happen another time.
"Usually our way to race is quite different. When Jorge is very strong, he starts the race very strong and it is difficult to go with him. For this reason our races are a bit different."
That is the way it has been so far this season for Lorenzo's wins, starting fast and racing away out front to lead every lap unchallenged.
But a reprise of their absorbing 2010 confrontation could be a crucial moment in the title race. Both are focused and motivated with Lorenzo carrying a left shoulder strain suffered in a training accident last weekend.
But Lorenzo comes in as the latest race winner, with his convincing victory in last week's Aragon GP.
Click HERE for more MotoGP news and features
---