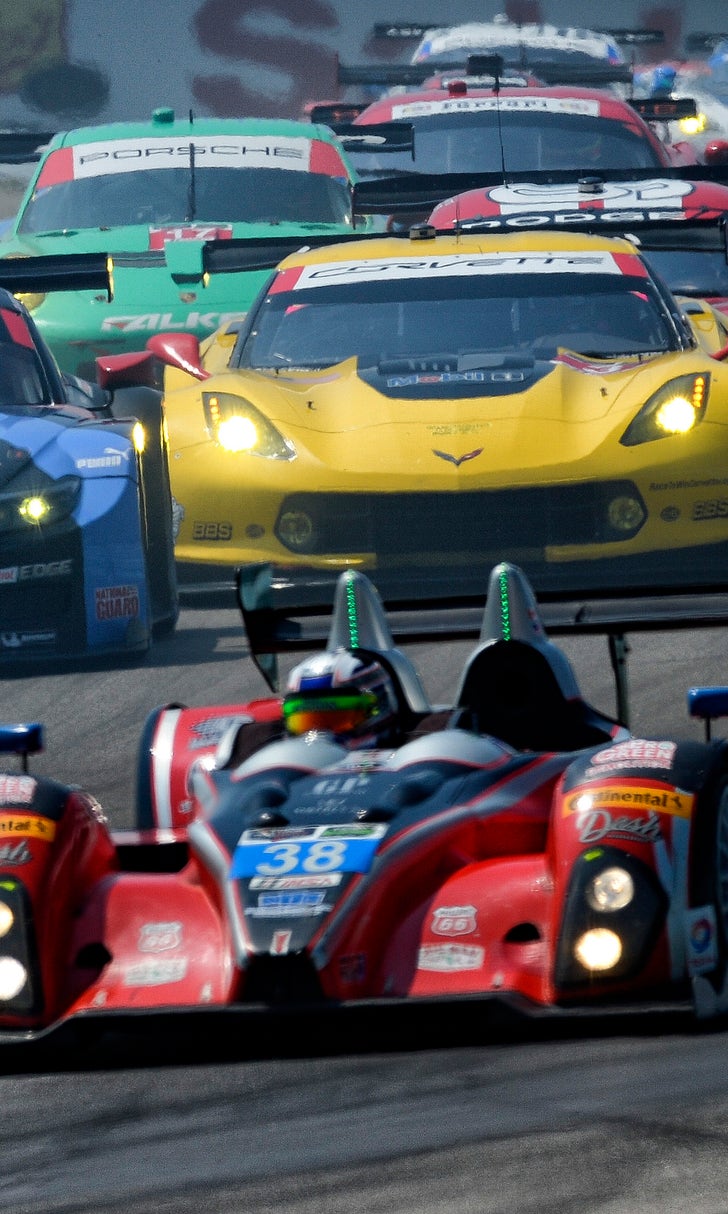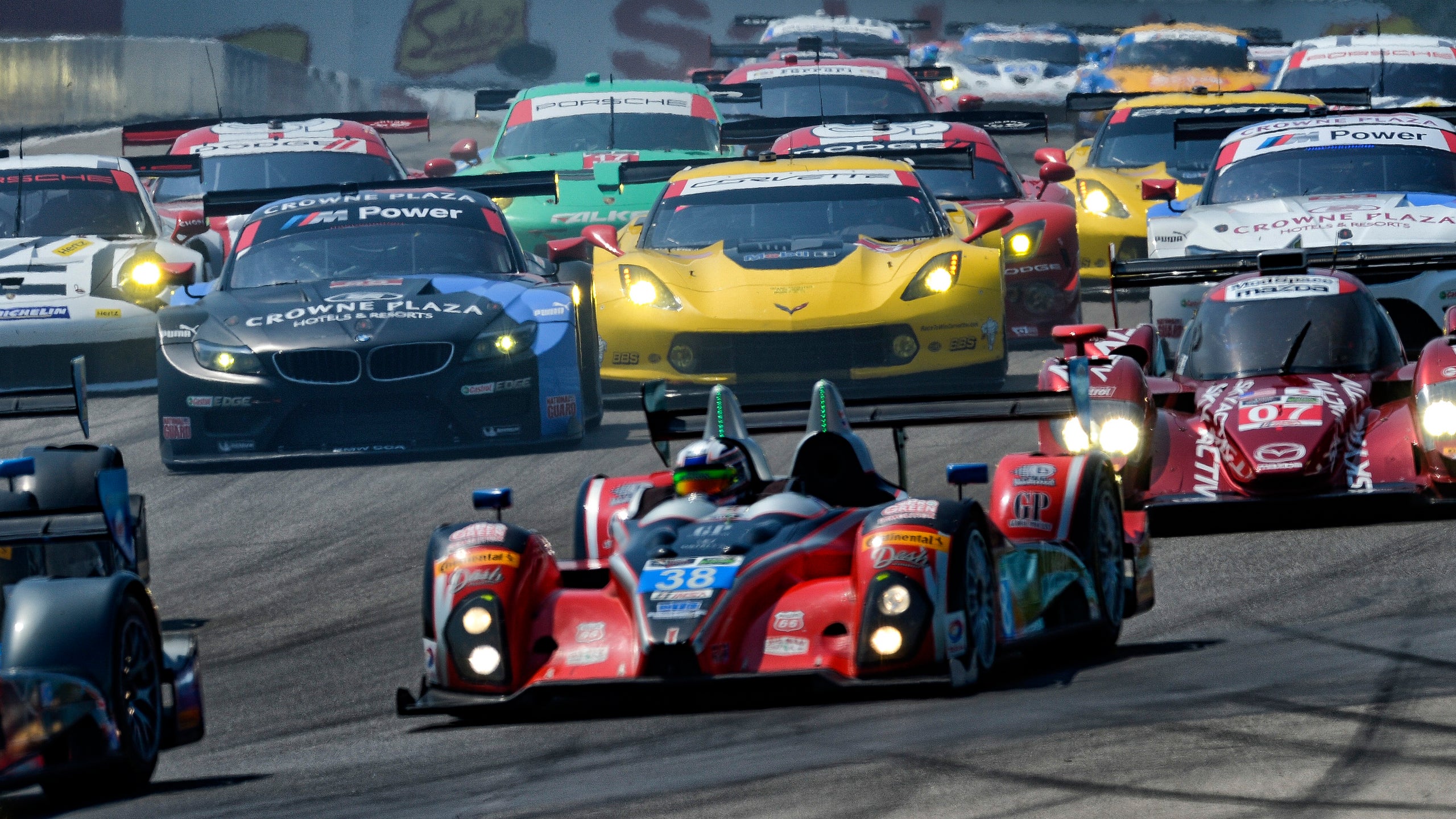 Title battles heat up as TUDOR Championship hits Road America
BY John Dagys • August 8, 2014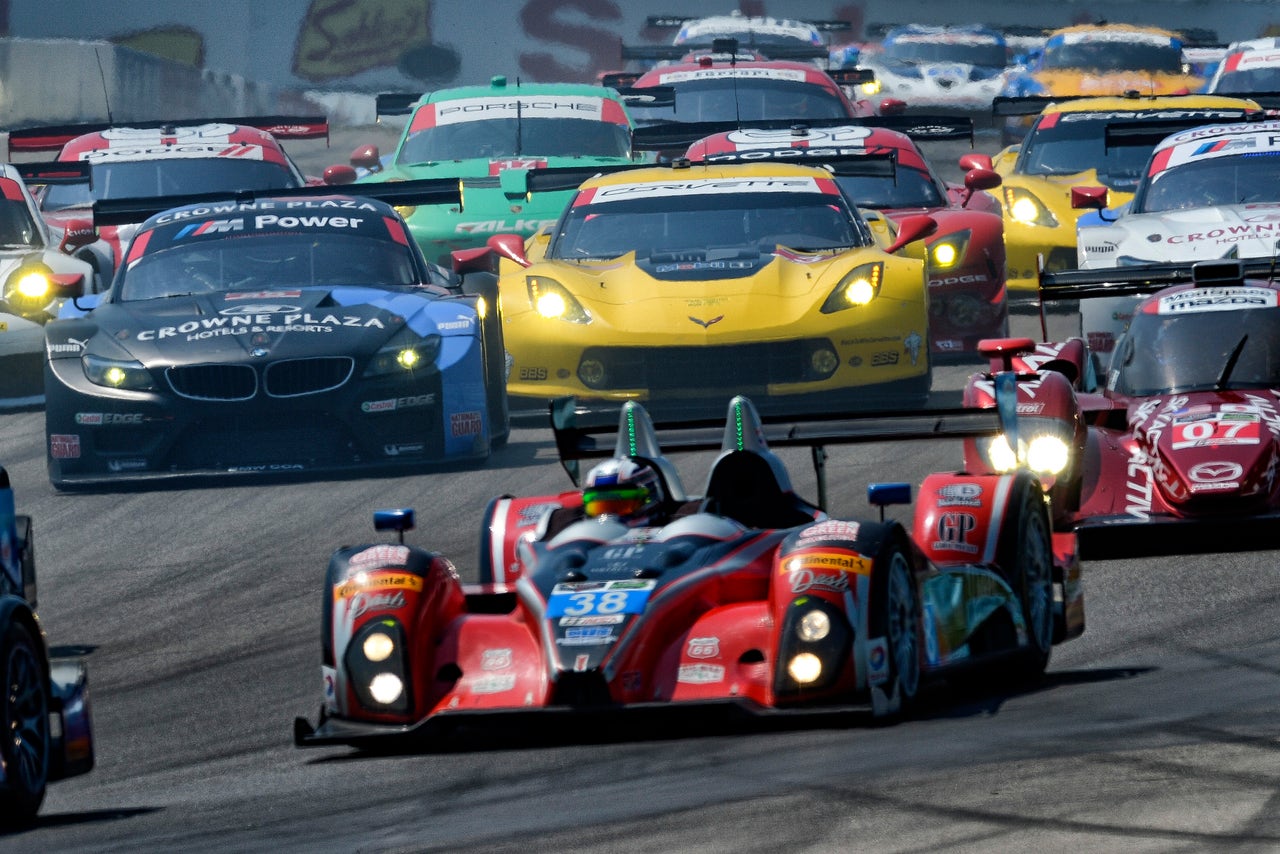 The summer stretch continues for the TUDOR United SportsCar Championship, as teams head to Road America for this weekend's Continental Tire Road Race Showcase (Sunday, 6:30 p.m. ET, FOX Sports 1).
Only three rounds remain for the Prototype class contenders and four for Prototype Challenge, GT Le Mans and GT Daytona competitors as the championship heats up and tensions rise heading into the home stretch.
A total of 52 cars are expected for do battle on the classic four-mile circuit in Wisconsin, including 13 entries in the Prototype class. 
Among the additions since last month's Brickyard Grand Prix is the return of the DeltaWing, fully rebuilt from its fire at Canadian Tire Motorsport Park, and the Honda-powered Riley DP from Starworks Motorsport, which re-enters following significant cooling updates to the new-for-2014 package.
Action Express Racing's Joao Barbosa and Christian Fittipaldi retook the points lead following their big win at the Brickyard. The Corvette DP duo now sit two points ahead of brothers Jordan and Ricky Taylor, who salvaged a fourth place result in Indy after early race contact with another DP.
While AXR and Wayne Taylor Racing are in a virtual dead-heat for the championship lead, Spirit of Daytona Racing has been on a recent upswing and a top result this weekend would see Richard Westbrook and Michael Valiante continue to close the gap.
Despite having dominated qualifying, the P2 cars from Extreme Speed Motorsports and OAK Racing struggled in the race at Indy, with the long straights of Road America not likely to suit the lightweight and underpowered prototypes this weekend either.
Olivier Pla returns to the wheel of OAK Racing's Morgan-Nissan with Gustavo Yacaman, who sits a distant fourth in the title race, due to a disappointing run last time out.
Chip Gansssi Racing's Memo Rojas also rejoins the series this weekend after a back injury, triggered by his recon lap accident at CTMP that forced the Mexican driver out of the cockpit last month. Sage Karam teamed with Scott Pruett for a runner-up finish at Indy.
The PC grid again sees a 10-car field, with CORE autosport's Colin Braun and Jon Bennett in cruise control. The duo head into Road America with a hefty 44-point lead, despite recording a third place finish at the Brickyard.
Indy spoils went to RSR Racing, which saw the Paul Gentilozzi-led squad claim its first class win of the year and a 1-2 finish for its pair of Oreca FLM09s. 
Verizon IndyCar Series rising star Jack Hawksworth, who made the winning move around teammate Bruno Junqueira, returns for the second consecutive race in the No. 08 car with Chris Cumming.
GTLM is unchanged from Indy, other than a Balance of Performance clarification being handed to the Porsche 911 RSRs. 
The factory Porsche North America entries, plus the Derrick Walker-led Team Falken Tire car, has received a 1 mm increase in air restrictor, 50 mm larger front splitter, 3-liter increase in fuel capacity and a larger rear wing.
The latest round of adjustments should help put the CORE autosport-run entries back in contention, although it will be tough to catch Corvette Racing's Jan Magnussen and Antonio Garcia in the title race, with the duo entering Road America with a 14-point lead. 
Indy winners Jonathan Bomarito and Kuno Wittmer have moved into second and will look to give the SRT Dodge Viper squad back-to-back victories. 
AIM Autosport's Townsend Bell and Bill Sweedler, meanwhile, maintain command of GTD, which sees a sizable 19-car grid this weekend. 
Among the changes since Indy include the return of Markus Palttala, Kevin Estre and Ben Barker to the series following previous commitments for all three, as well as the TUDOR Championship debut for Australian V8 Supercar ace Alex Davison, who teams with fellow Aussie David Calvert-Jones in the No. 18 Muehlner Motorsports Porsche. 
Track activity kicks off on Friday afternoon, with two rounds of practice on tap prior to qualifying on Saturday. The Continental Tire Road Race Showcase takes the green flag Sunday afternoon, with same-day coverage on FOX Sports 1 beginning at 6:30 p.m. ET.
---