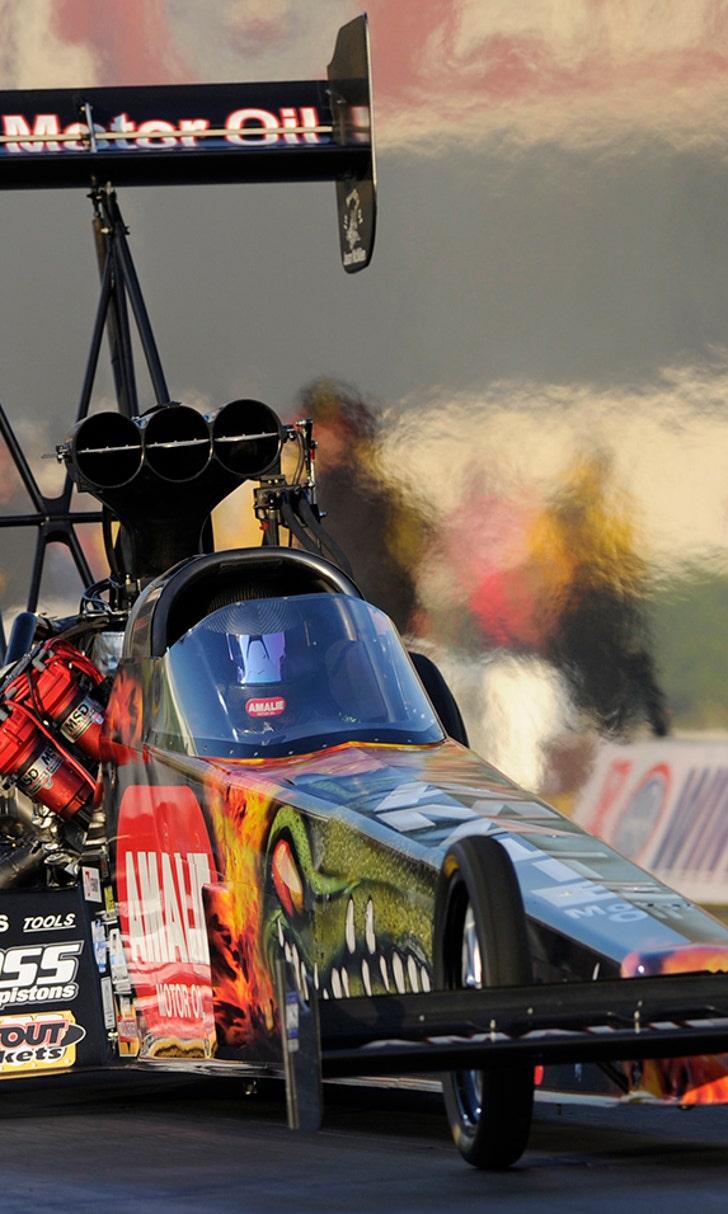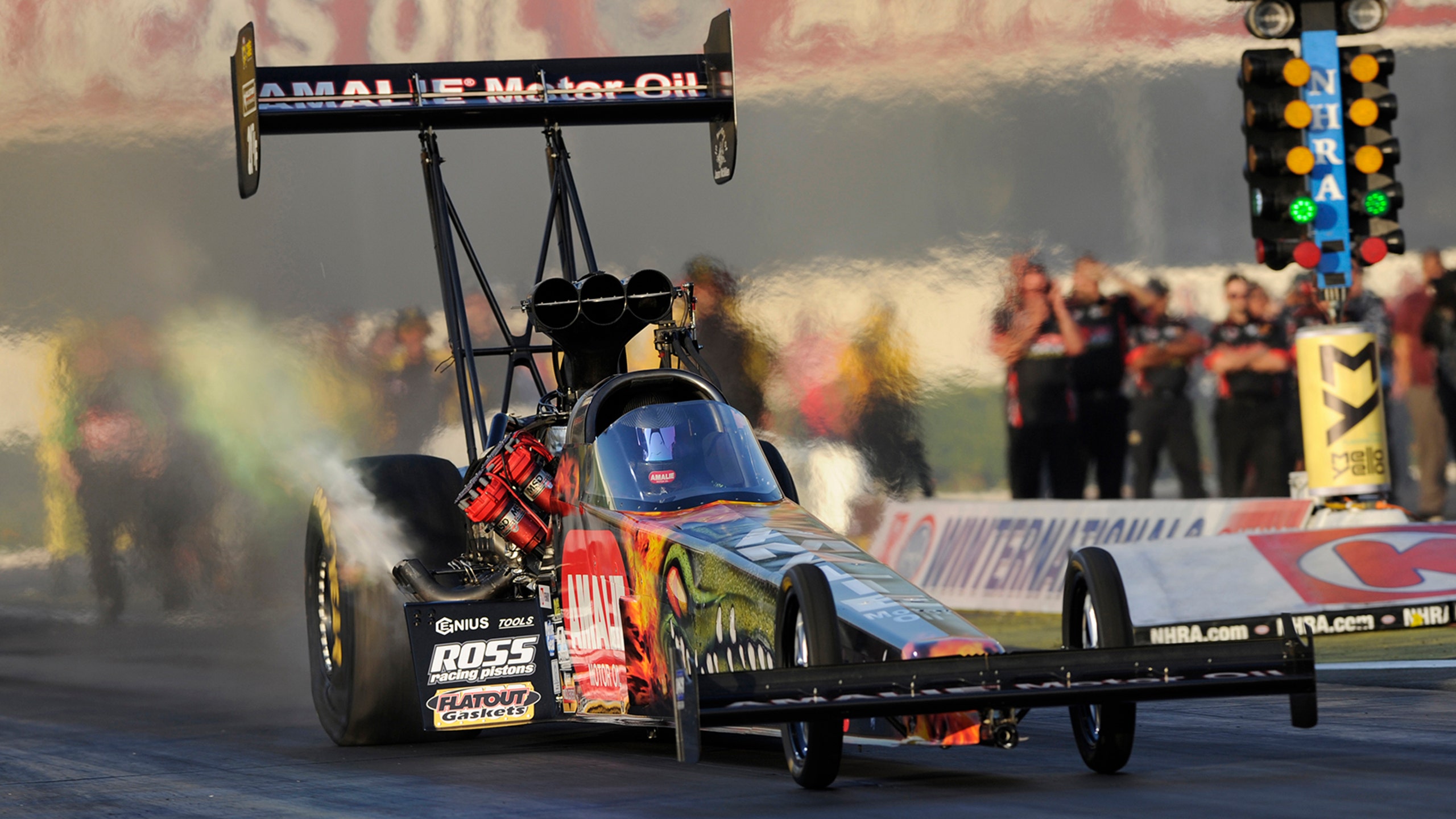 Terry McMillen aiming for first NHRA playoff berth
BY foxsports • August 27, 2016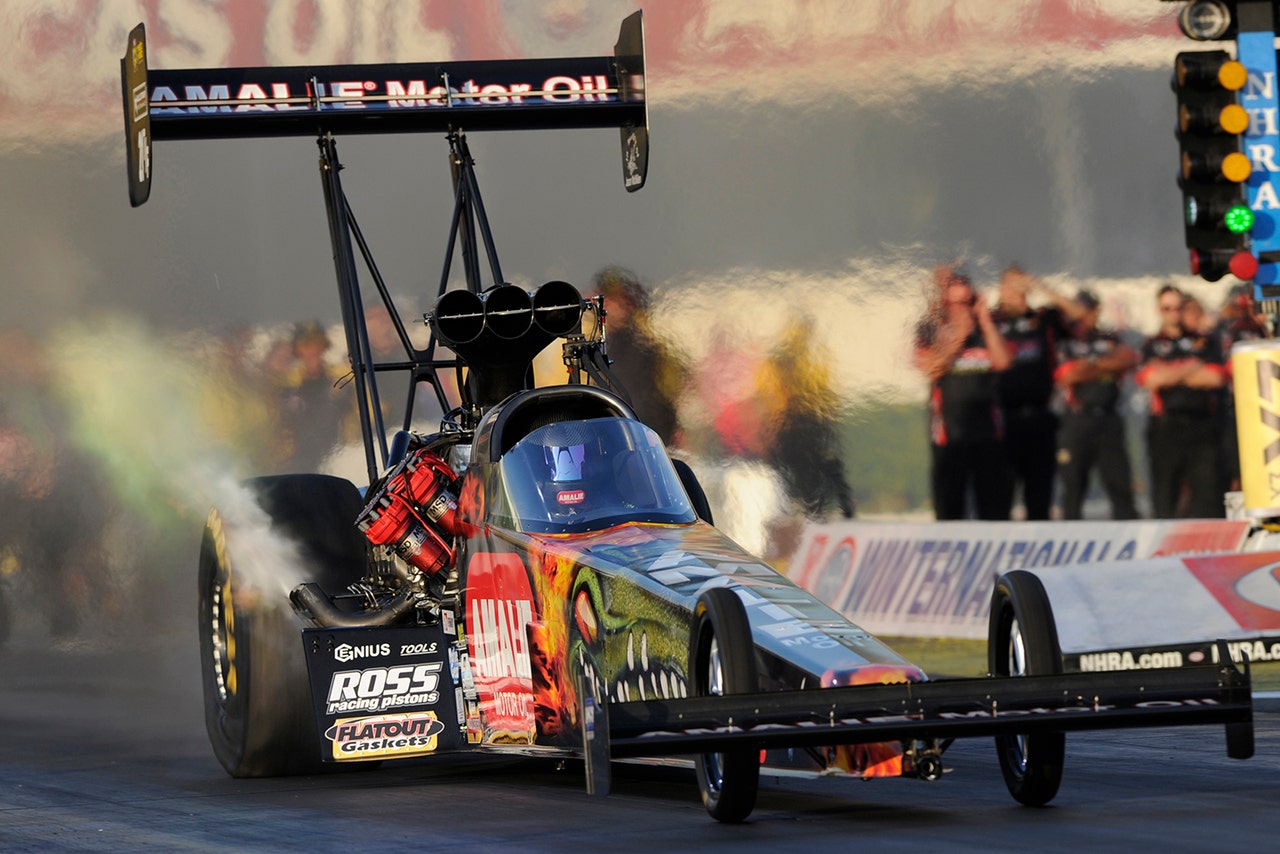 The definition of insanity is doing the same thing over and over, yet expecting a different result each time.
Count Terry McMillen as one of those who staunchly disagrees with Albert Einstein. As he puts it, Einstein never drove a Top Fuel dragster.
McMillen heads into next weekend's Chevrolet Performance NHRA U.S. Nationals, the final regular season event before the Countdown to the Championship, in a dead heat with Leah Pritchett in the 10th place position in points.
Indianapolis hasn't always been kind to McMillen. For instance, he's failed to qualify at three of the last four, and one year entered the top 10 at Indy, only to be ejected due to an oildown point deduction penalty.
This season provided early indicators that 2016 would be a different story.
McMillen opened the season with huge momentum, reaching the finals at the NHRA Gatornationals, and climbing as high as fifth in the championship point standings. Three races later, McMillen crashed his new car and went from May until August without a single round win.
Once again, McMillen finds himself in a fight, on the cusp of a playoff berth. But this time, it's his playoff berth to lose.
"Rob and the guys have not stopped working, trying to get this car to run a lot quicker than what it's been," McMillen said. "But, we're finally back in the 3.70 range with it. It's trying to run. And hopefully, we're peaking at the right time. Hopefully, we can finally get it into the playoff for the first time in seven years."
McMillen understands when qualifying begins next Friday, he will engage in a battle for a playoff berth with Leah Pritchett, who currently races under the Don Schumacher Racing umbrella.
McMillen's team, a single-car dragster, when sized up against the DSR operation is hardly a fair fight. But, the major discrepancy isn't the least bit intimidating to McMillen.
"We're just a small team with some really big dreams and our focus right now is to not make any mistakes, not oil down the track because it's disappointing sometimes when our championship hunt is determined by penalties and things like that," McMillen said. "Our focus is to try to run the car as hard as we can but take every effort we can, if we have to back it off a little bit to make sure we don't oil the track and give up 15 points, then that's what we have to do. Right now we are all hands on deck.
"The guys are at the shop working extremely hard getting everything ready to go. We're going to go there and at the end of the day, however it ends up, we're going to just know in our hearts that we gave it everything we had."
McMillen understands while Einstein had his thoughts on insanity, he also had his opinion on miracles.
Einstein wrote, "There are only two ways to live your life. One is as though nothing is a miracle. The other is as though everything is a miracle."
"We want to do whatever we got to do," McMillen said. "Right now I believe in my guys. I believe in my team. They're the ones that allowed us an opportunity to get to this level. We have probably one of the youngest teams out there on the NHRA circuit right now as far as working on the car, so they have a lot to be proud of and they have a big fight on their hands. Each one of them are up and willing to go to battle, so let's duke this thing out at the U.S. Nationals, and hopefully the cards fall our way."
***
Bobby Bennett is the Publisher/Editor of CompetitionPlus.com, a leading independent online drag racing magazine, since 1999. For the latest in dragster news worldwide, visit www.competitionplus.com or follow on Twitter @competitionplus
---