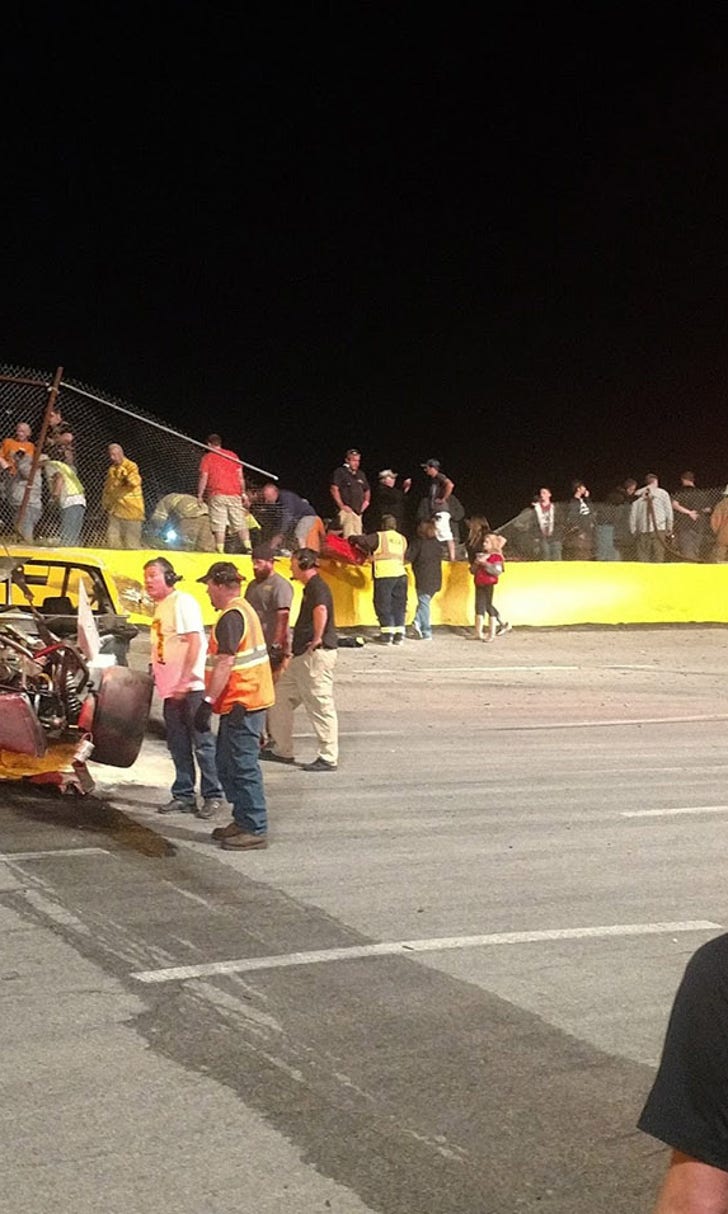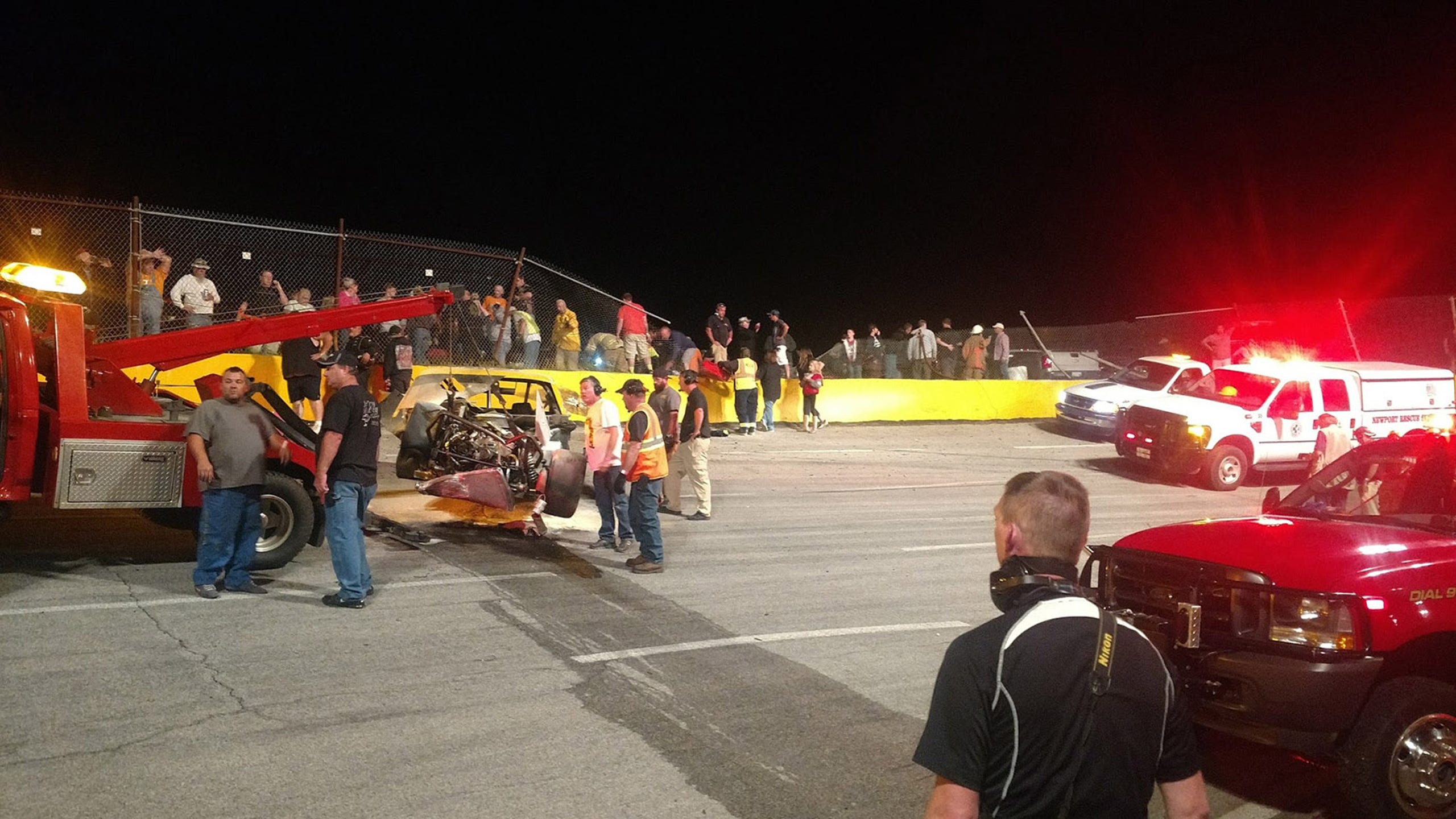 Six fans taken to hospital after Super Truck crash at Newport
BY foxsports • October 2, 2016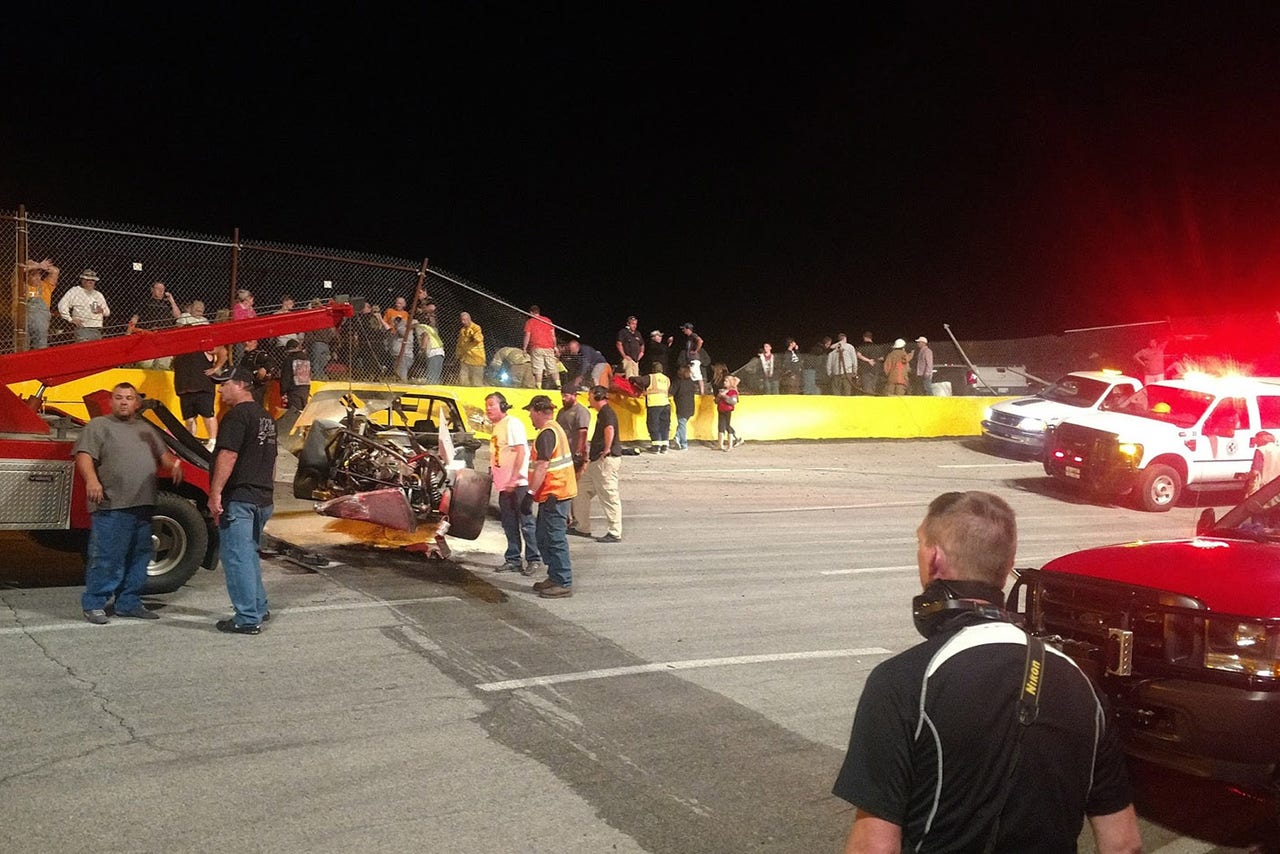 Six fans were taken to various hospitals Saturday night when a Super Truck crashed into the catch fence at Newport Speedway in Newport, Tennessee.
The Southeast Super Truck Series confirmed the incident on their Facebook page Sunday morning.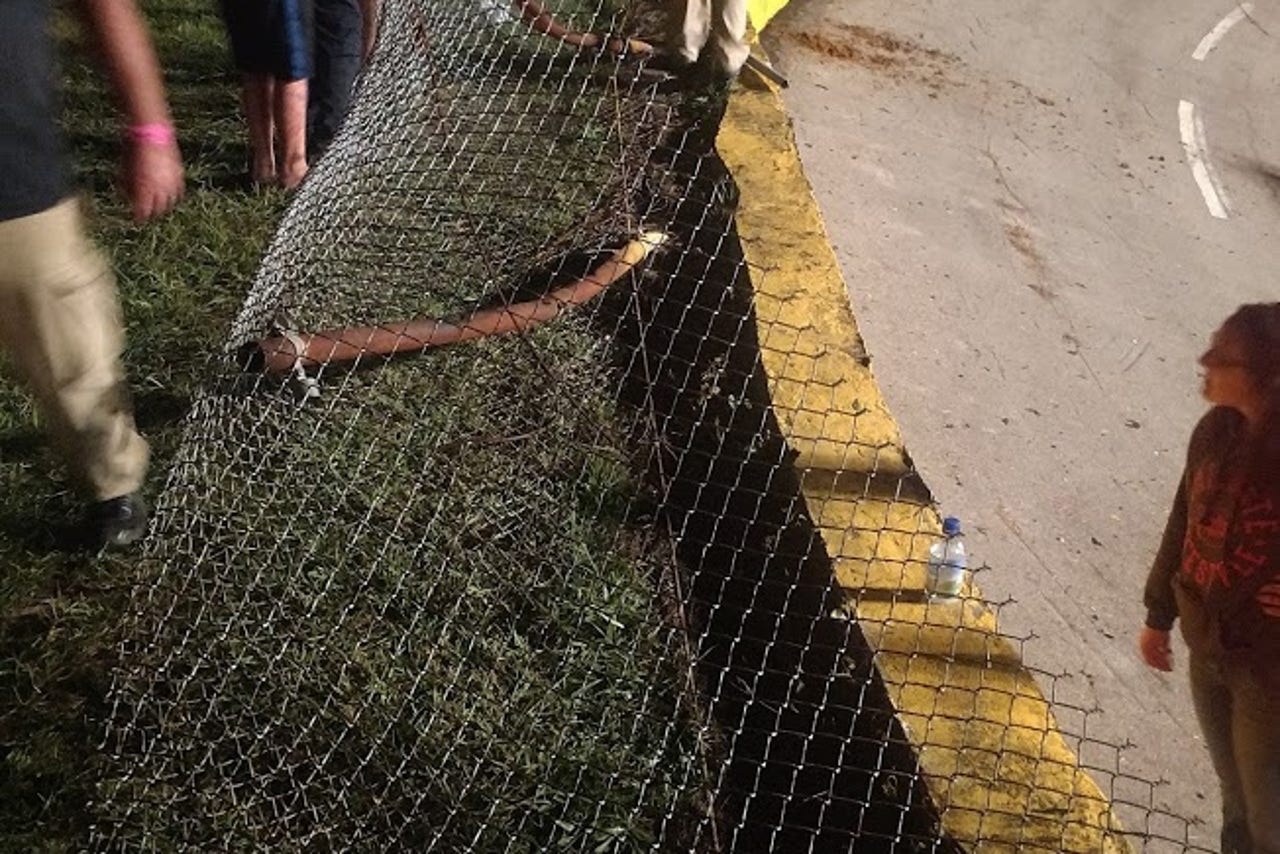 Tire marks from where Roberts' truck hit the wall can be seen at the top of the photo. The catch fence kept his truck inside the track.
According to the statement, The No. 3 truck of Jimmie Roberts had the throttle hang while entering Turn 1 on Lap 48 of the event. Roberts truck got up into the catch fence, which did its job and kept the truck inside the track.
However, six fans were taken to various hospitals with injuries. Fortunately, none of them are life-threatening.
One female fan was diagnosed with concussion-like symptoms while another female fan received a laceration to her leg. One male fan was taken to the University of Tennessee with injuries to both legs, but fortunately he escaped with no broken bones.
Racing was called for the night, handing the 2016 Southeast Super Truck Series Championship to Lee Tissot.
Read the statement in full below:
---