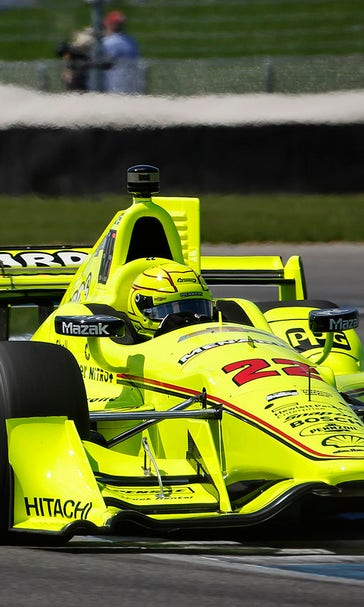 Simon Pagenaud takes third consecutive IndyCar race win
May 14, 2016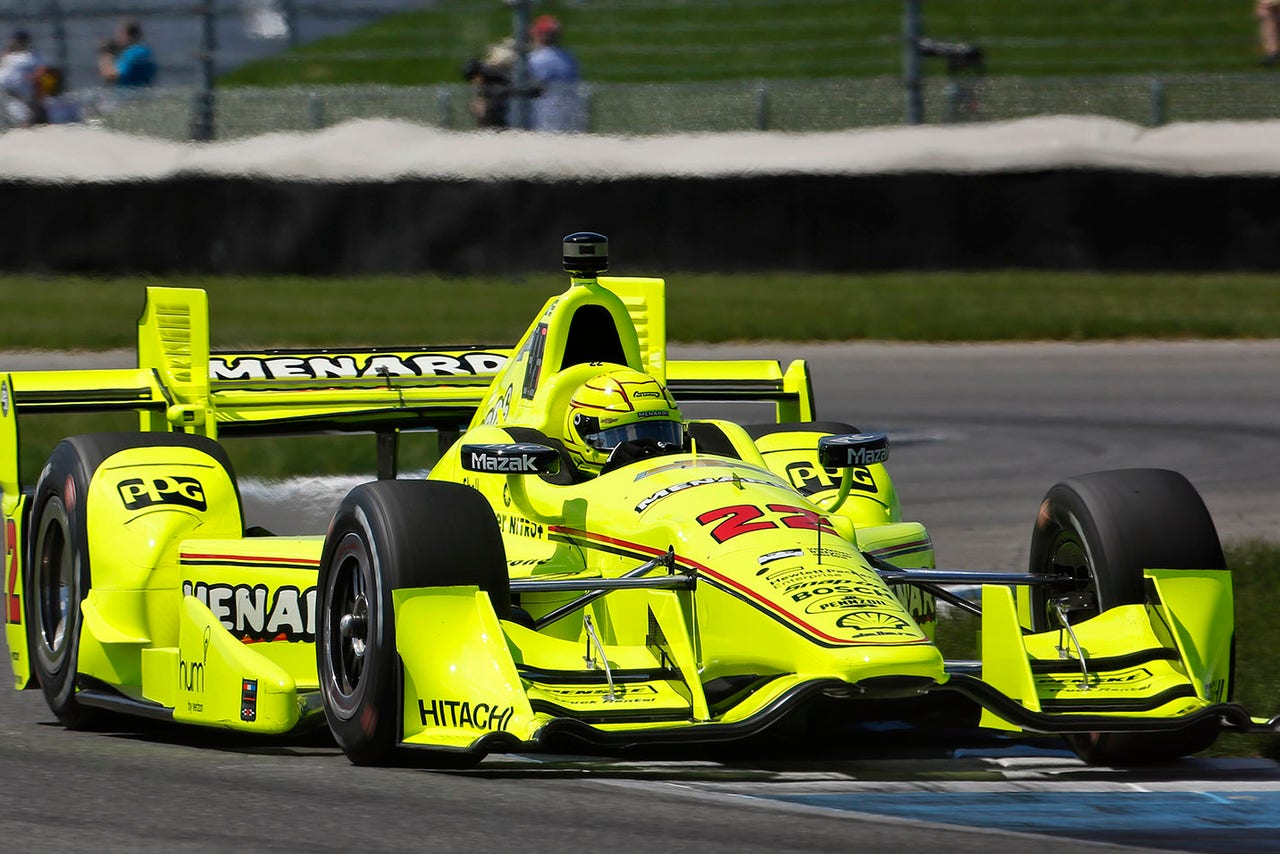 Five races into the 2016 Verizon IndyCar Series season, and Team Penske driver Simon Pagenaud has finished no worse than second.
On Saturday, the French racing driver picked off his third consecutive IndyCar race win with a victory at the Angie's List Grand Prix of Indianapolis. It was his second win at the Grand Prix of Indianapolis.
Pagenaud led the field away for the first of 82 laps at the start of Saturday's race at the Indianapolis Motor Speedway road course.
However, the field was quickly bunched back up under caution as Tony Kanaan and Sebastien Bourdais came together in the first corner on Lap 1. The incident occurred when a move by Scott Dixon apparently caused Tony Kanaan to adjust his line entering the corner, squeezing Bourdais into the wall.
James Hinchcliffe, turning his first laps in competition at the speedway since his injury here during practice for the 2015 Indianapolis 500, challenged Pagenaud for the top spot as the field went back to green, but was unable to make anything of it.
Pagenaud went on to build up a four second lead, but briefly lost the battle for the provisional lead when Charlie Kimball passed him in the first sequence of stops, but soon got it back. Meanwhile, Juan Pablo Montoya, who had been mired back in the field after grazing the wall during qualifying, was given a drive-through penalty for crossing the pit exit line, as did Takuma Sato earlier in the race, and Josef Newgarden and Will Power later in the race.
A second caution flew mid-race when Bourdais coasted to a halt on track (JR Hildebrand did too), bringing the field into the pits. James Hinchcliffe beat Pagenaud out of the pits, while Helio Castroneves and Conor Daly stayed out and led the field back to green, having just pit before the caution.
Daly took the lead at the restart on Lap 46, having started 22nd, while Pagenaud moved back by Hinchcliffe into third position.
Daly kicked off the final round of pit stops with 22 laps to go but, after the stops cycled through, it was Simon Pagenaud who had the lead having conserved fuel during his previous run, leading him to have to take less fuel. He also used push-to-pass on his in-lap. Meanwhile, Daly sunk back to a sixth-place finish behind Castroneves and Hinchcliffe.
Unofficial race results:
1. Simon Pagenaud
2. Helio Castroneves
3. James Hinchcliffe
4. Graham Rahal
5. Charlie Kimball
6. Conor Daly
7. Scott Dixon
8. Juan Pablo Montoya
9. Ryan Hunter-Reay
10. Alexander Rossi
11. Spencer Pigot
12. Carlos Munoz
13. Mikhail Aleshin
14. Max Chilton
15. Marco Andretti
16. Matt Brabham
17. Gabby Chaves
18. Takuma Sato
19. Will Power
20. Jack Hawksworth
21. Josef Newgarden
22. JR Hildebrand
23. Alex Tagliani
24. Sebastien Bourdais (DNF)
25. Tony Kanaan (DNF)
---