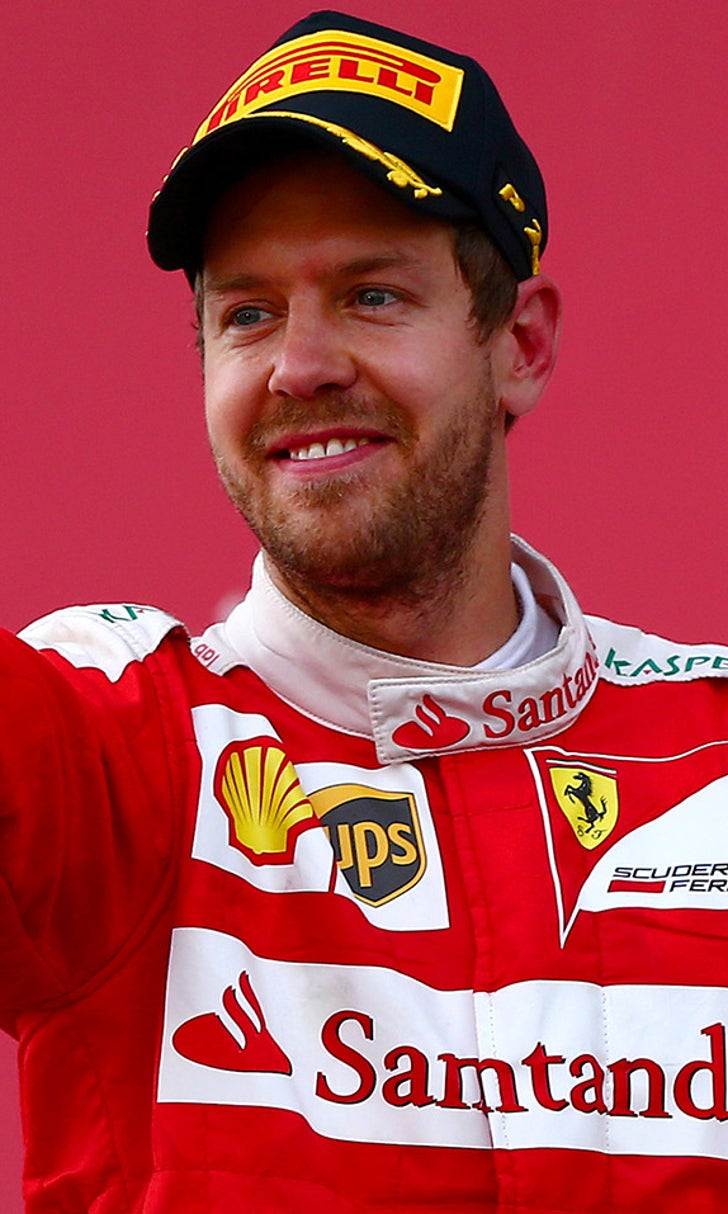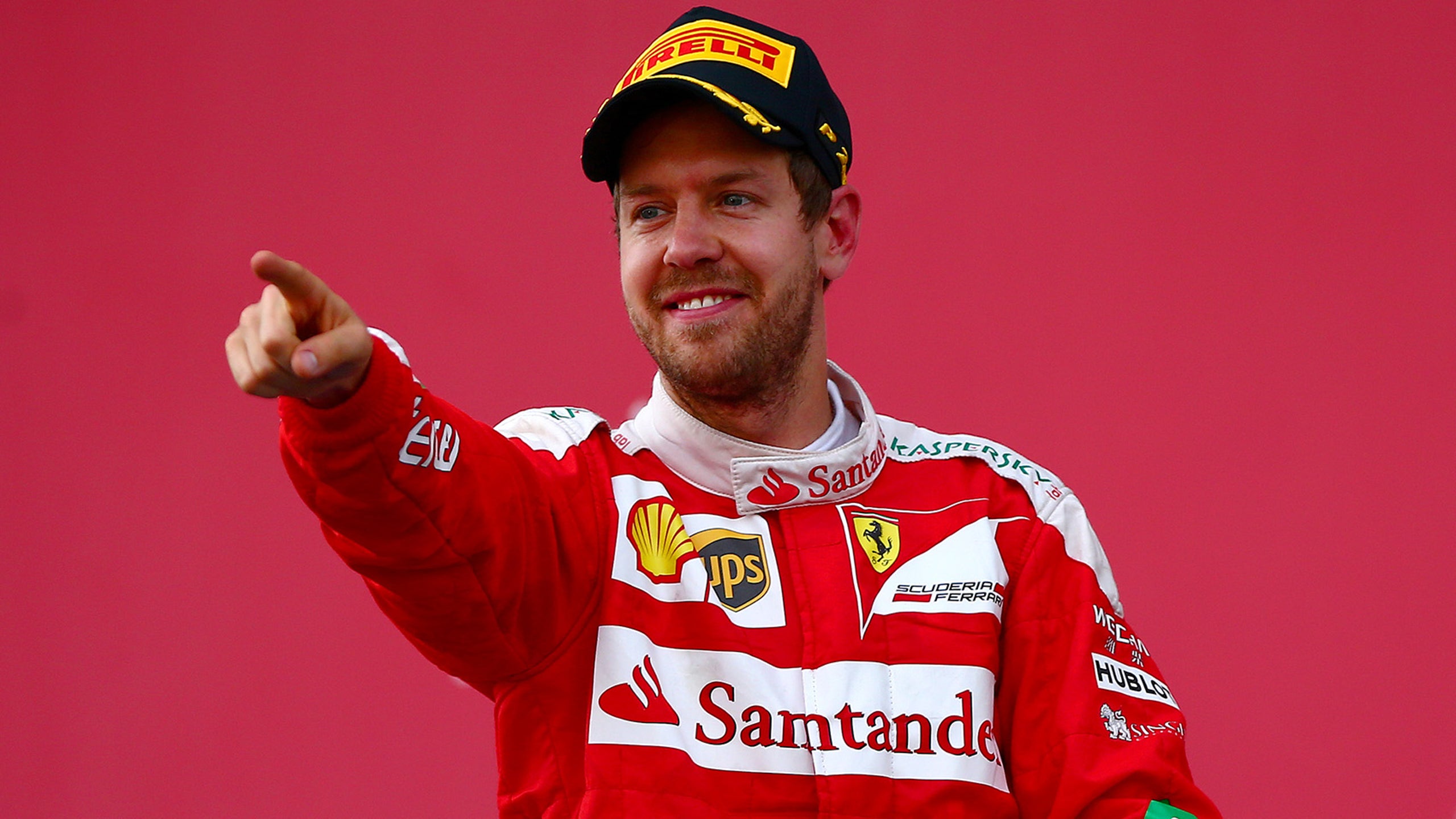 Sebastian Vettel upbeat after another solid F1 finish
BY foxsports • June 19, 2016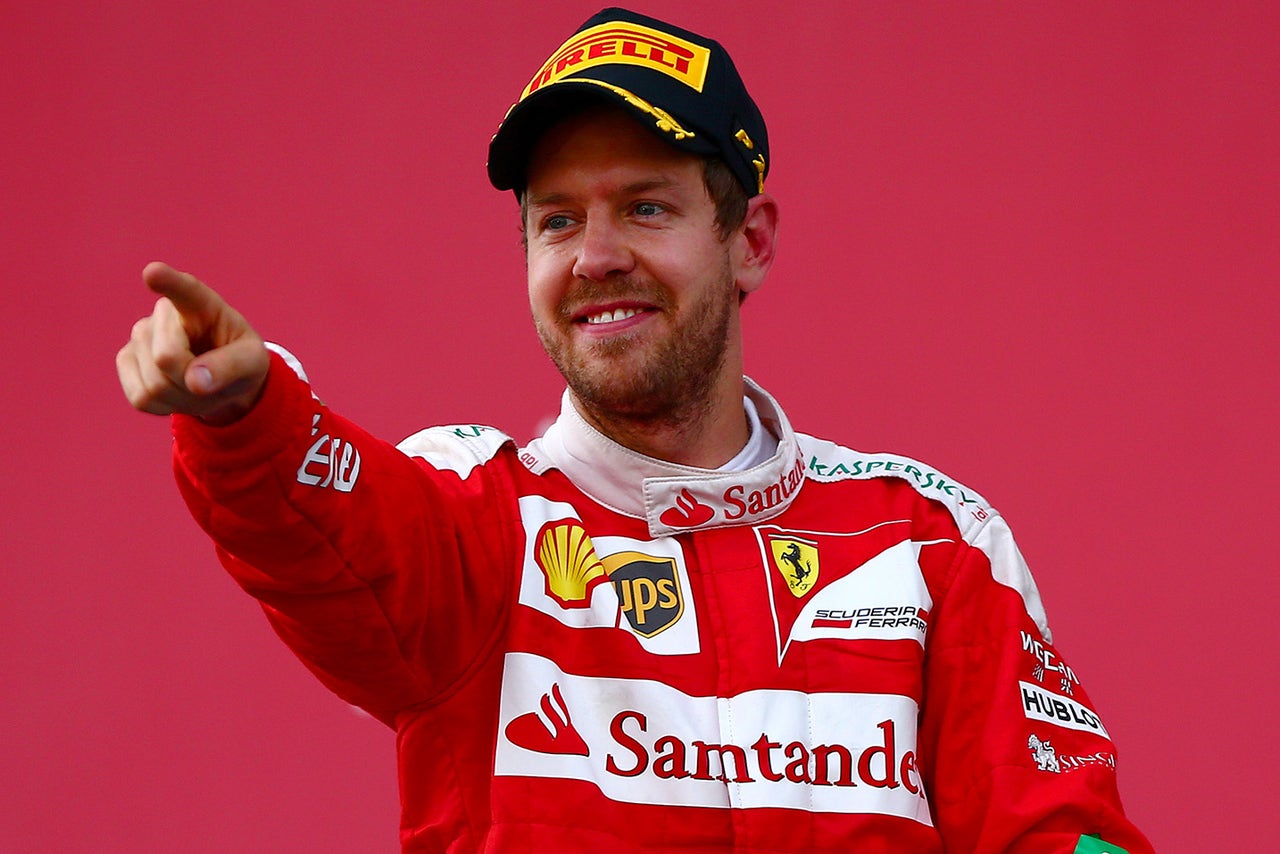 Sebastian Vettel followed up his second place in Canada with another in Baku after Ferrari was able to turn its weekend around.
The cars did not look competitive on Friday but were much improved by qualifying, when Vettel earned fourth – which became third after Sergio Perez was penalized. In he race, he moved up to second when Daniel Ricciardo made an early stop. He spent some time behind teammate Kimi Raikkonen after the stops, but the Finn was told to let him by.
"Today has obviously been a great job for us," said Vettel. "Already by the end of yesterday the car was coming alive. We were struggling a bit on Friday, but to see where we are now I think is a great recovery. Second place in a row, two times on the podium now in a row after Canada, which is great, scoring some good points – even though this weekend was a bit different to last week. But still I think the pace is there, the car is good, we are coming along, so all in all a great day and thanks to the team.
"I think a lot of people lost a lot of money because they were betting on a safety car and we didn't have one! I think it also speaks for the quality of the drivers. So it was a clean race. I expected a couple of safety cars, but it didn't come out. But it's a great circuit, a great challenge and with the high-speed sections where it's really narrow it's a lot of fun."
Vettel was pleased with the way Ferrari had turned things around after the car had not looked competitive on Friday.
"The car didn't feel bad but it was just not quick enough. Then we changed quite a lot for Saturday, changed again quite a lot going into quali, so we did what we could here, reacting to it and came back and in the end finishing second. Of course, we benefited a little bit from the problem that Lewis had, or the mistake that Lewis did yesterday, because both Mercedes were very, very quick throughout the weekend – but that's how it's done.
"So I'm very happy and very proud. We kept our head in and, as a team, worked well. Shame that Kimi couldn't quite keep the third place but, for sure, he made it very nice for me to secure the second. Obviously at that point with a lot of laps to go we didn't know how quick Lewis will be and how much him and Checo would be able to catch up so it has priority to make sure that we ran away. Surprised there was no Safety Car but, all-in-all, it's been a great track and a great weekend."
---