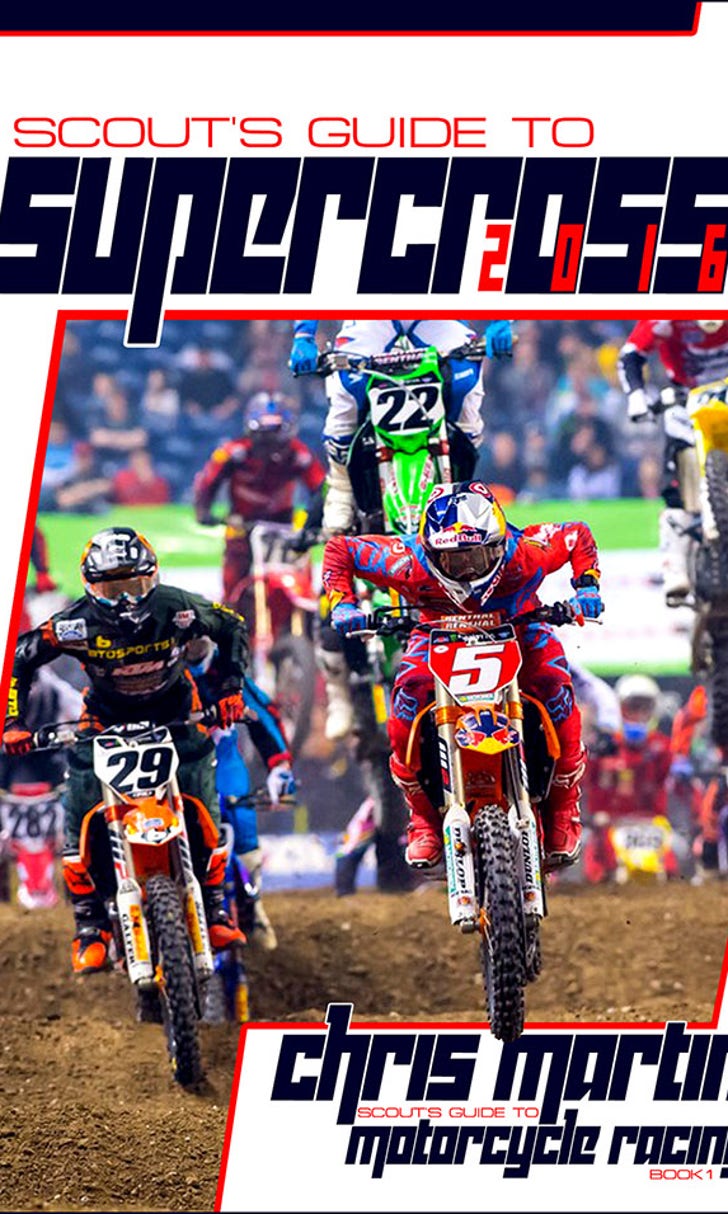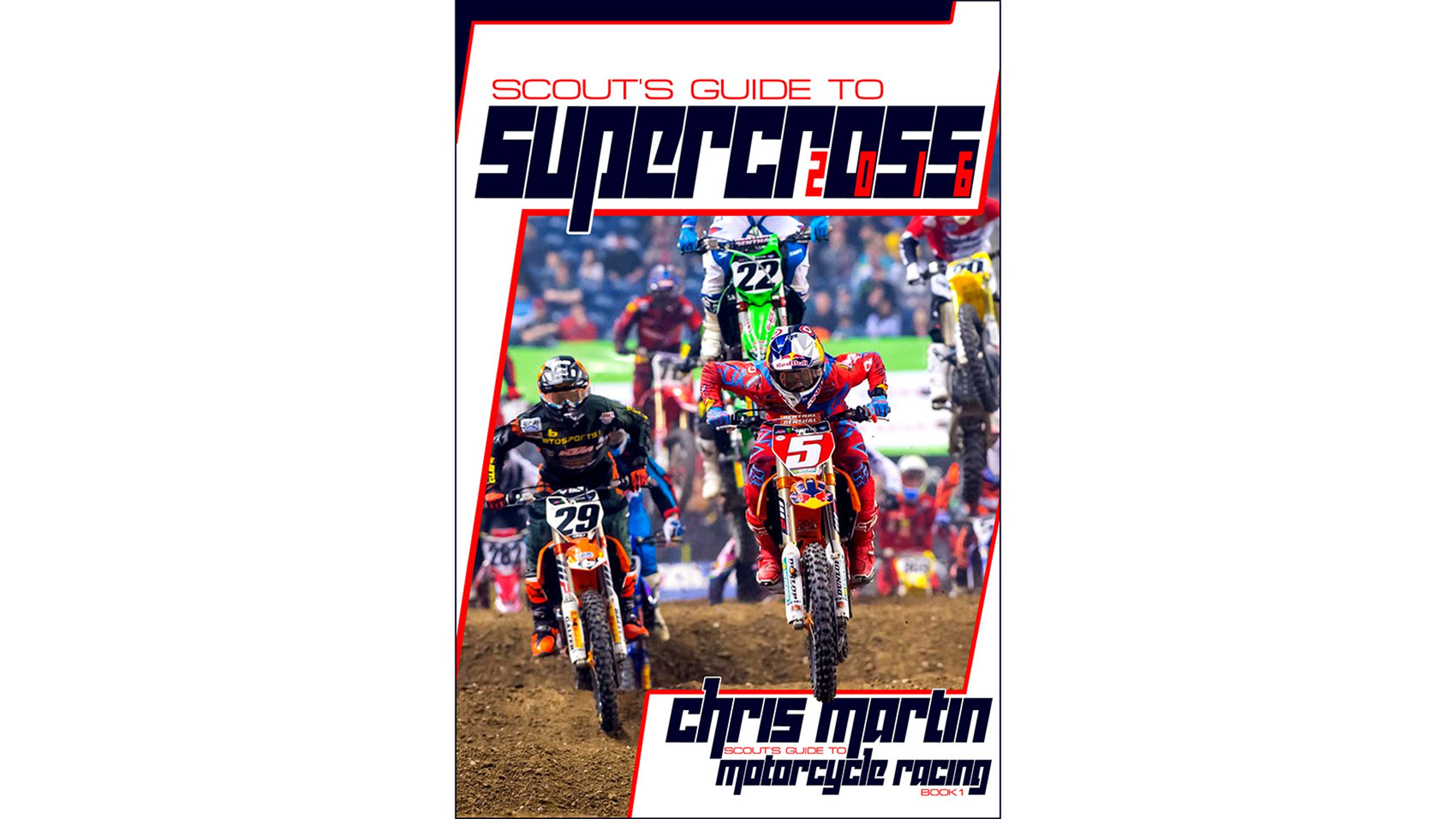 'Scout's Guide to Supercross 2016' for sale on Amazon
BY foxsports • January 16, 2016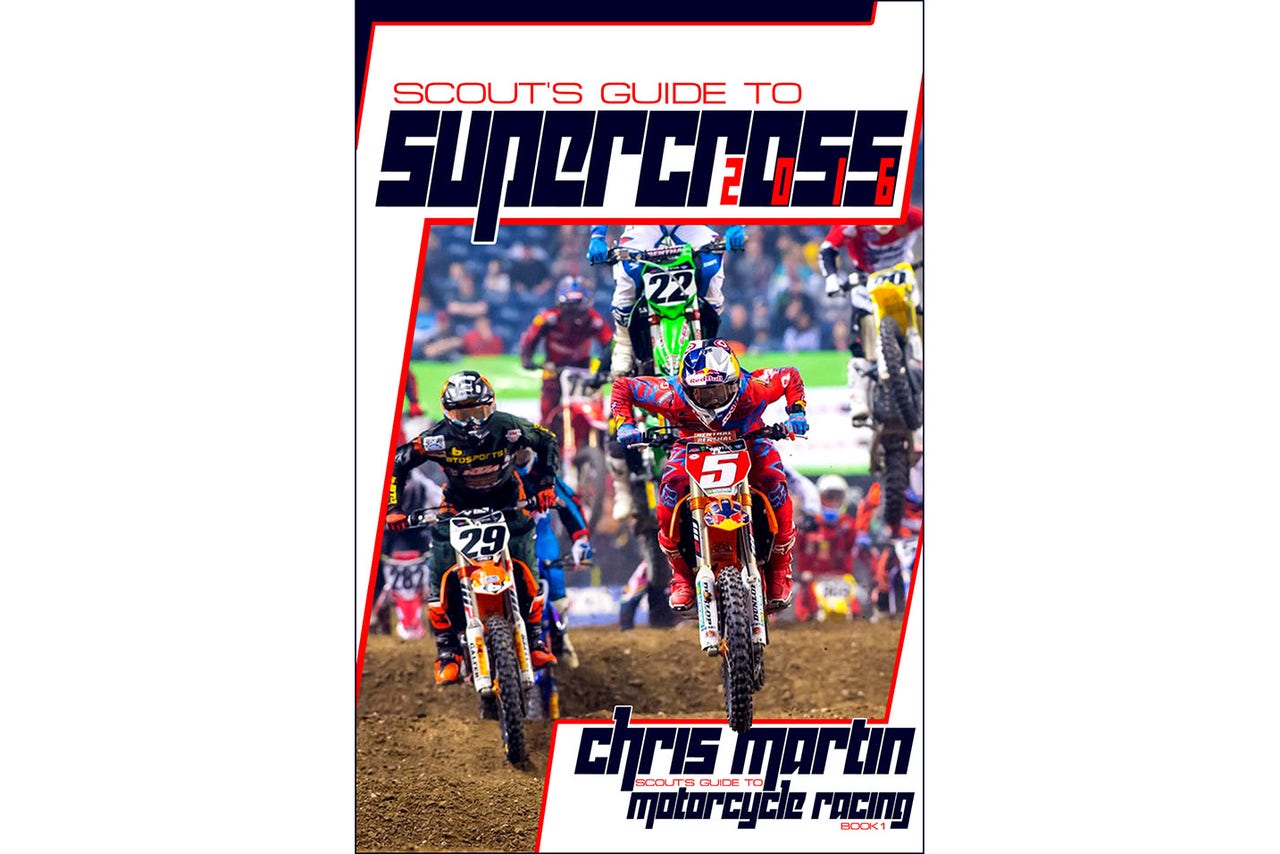 Chris Martin, a motorcycle racing contributor to FOXSports.com, has now released a new eBook titled "Scout's Guide to Supercross 2016."
The book can be read on a tablet, smartphone or computer and is compatible with iPhone, iPad and Android devices using the Kindle, iBooks or Google Play Books apps.
In the book, Martin analyzes the strengths and weaknesses of the stars of Monster Energy Supercross, exposing each riders' vulnerabilities and examining their styles, using information gathered from interviews with various personalities from inside the sport.
"I'm really excited to finally get this out in the world," said Martin. "Motorcycle racing journalism has been my life since the late '90s. Actually, it was the only 'real' post-college job I ever had until I transitioned to more long-form writing a couple years back. During that time, I've had both a special operations book (Modern American Snipers (St. Martin's Press)) and the first in a military science fiction series (Engines of Extinction) published, but I've been aching to get back to do some motorcycle racing journalism. The move away from the 365-day grind of breaking news and race reports finally put me in a position to properly attack an idea I've had for years. I couldn't be more thrilled with how it's turned out. NFL, NBA, and MLB fans eat this sort of thing up, and I think supercross fans will too once they get a taste."
Martin's "Scout's Guide to MotoGP 2016" and "Scout's Guide to MotoAmerica 2016" will be released in the coming months.
Scout's Guide to Supercross 2016 can be purchased now on Amazon.com for $2.99.
---