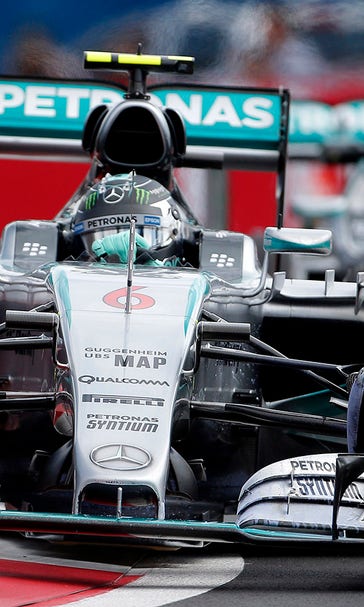 Rosberg tops Friday practice as F1 returns to Mexico
October 30, 2015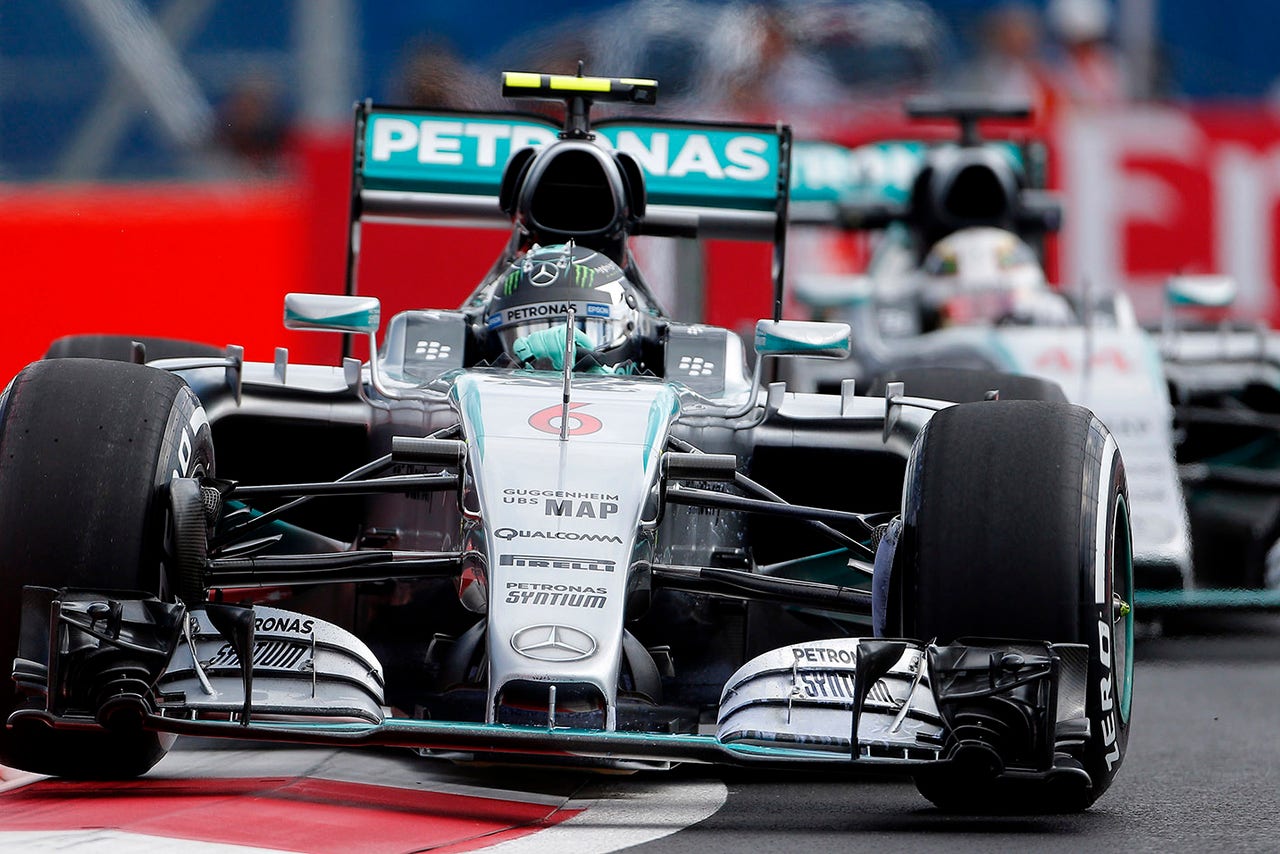 Nico Rosberg of Mercedes was the fastest around the reconfigured Autodromo Hermanos Rodriguez circuit Friday afternoon as he lapped the 2.674-mile racetrack in 1:21.531.
Red Bull Racing's Daniil Kvyat and Daniel Ricciardo were second and third fastest while recently crowned 2015 World Champion Lewis Hamilton was fourth. The drivers were unable to set fast times in the closing minutes of FP2 as a rain shower passed over the track.
The times picked up by over four seconds between the two Friday sessions as the drivers struggled with grip and overheating brakes around the newly resurfaced 17-turn racetrack. It was the first time F1 cars had been on the circuit since 1992.
Max Verstappen, the 18-year-old Dutch racing driver who finished in fourth position at last weekend's United States Grand Prix, was the fastest in FP1 ahead of Red Bull Racing's Daniil Kvyat. However, Verstappen's time of 1:25.990 only came after he cut one of the chicanes, and was far off the pace of the rest of the field in FP2.
Verstappen found himself unable to turn a timed lap in FP2 due to a crash in his Toro Rosso early on in the session, which brought out a red flag. A second red flag came out later on when Romain Grosjean parked his Lotus on the side of the track after it became stuck in fourth gear.
Valtteri Bottas also had a scary moment in FP2, which resulted in him losing the front wing of his Williams. Bottas got back on track and finished up in seventh place behind the two Ferraris.
Despite featuring high elevation, a stadium section and ultra-close walls, the speeds at the Autodromo Hermanos Rodriguez have been nearing the all-time record with Lewis Hamilton hitting 362.3 kph (225.1 mph) in FP1.
Full FP2 results: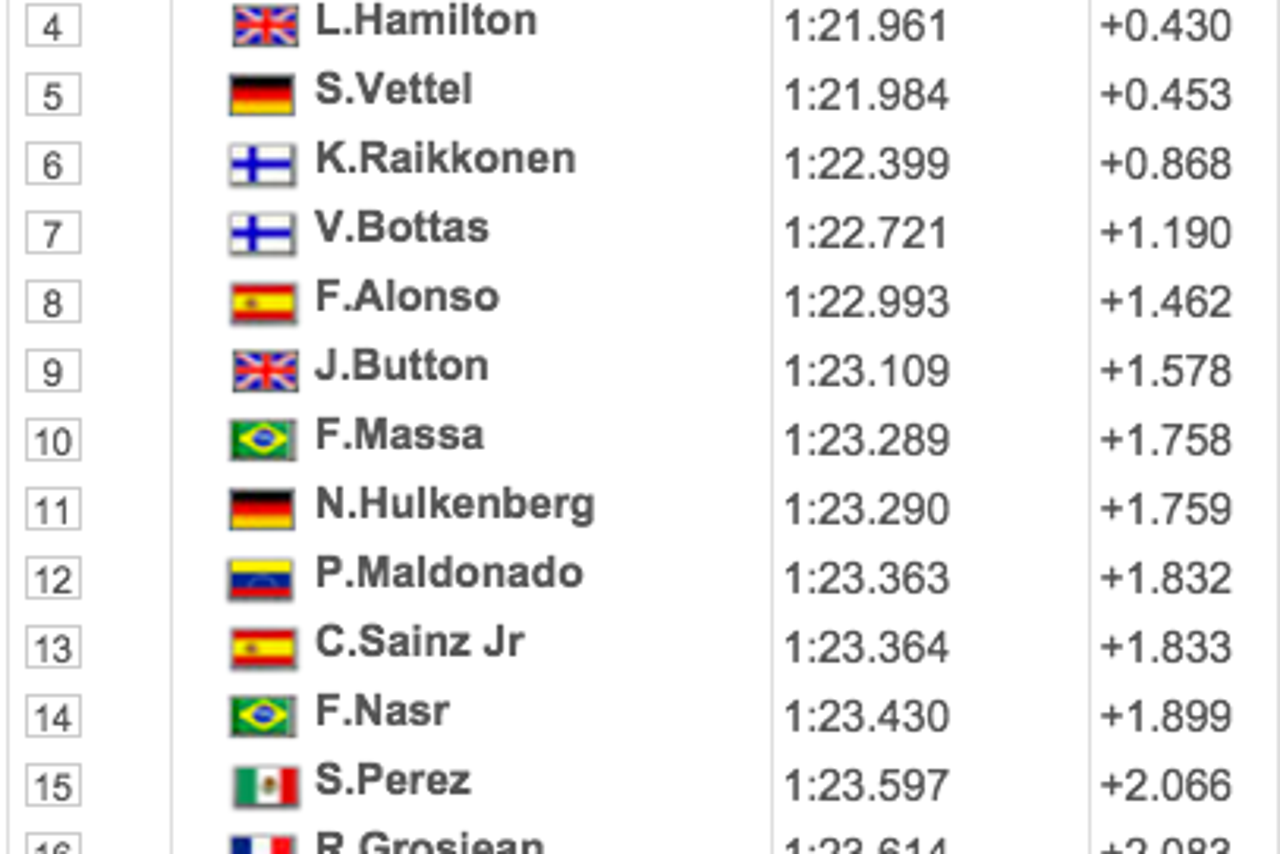 Full FP1 results: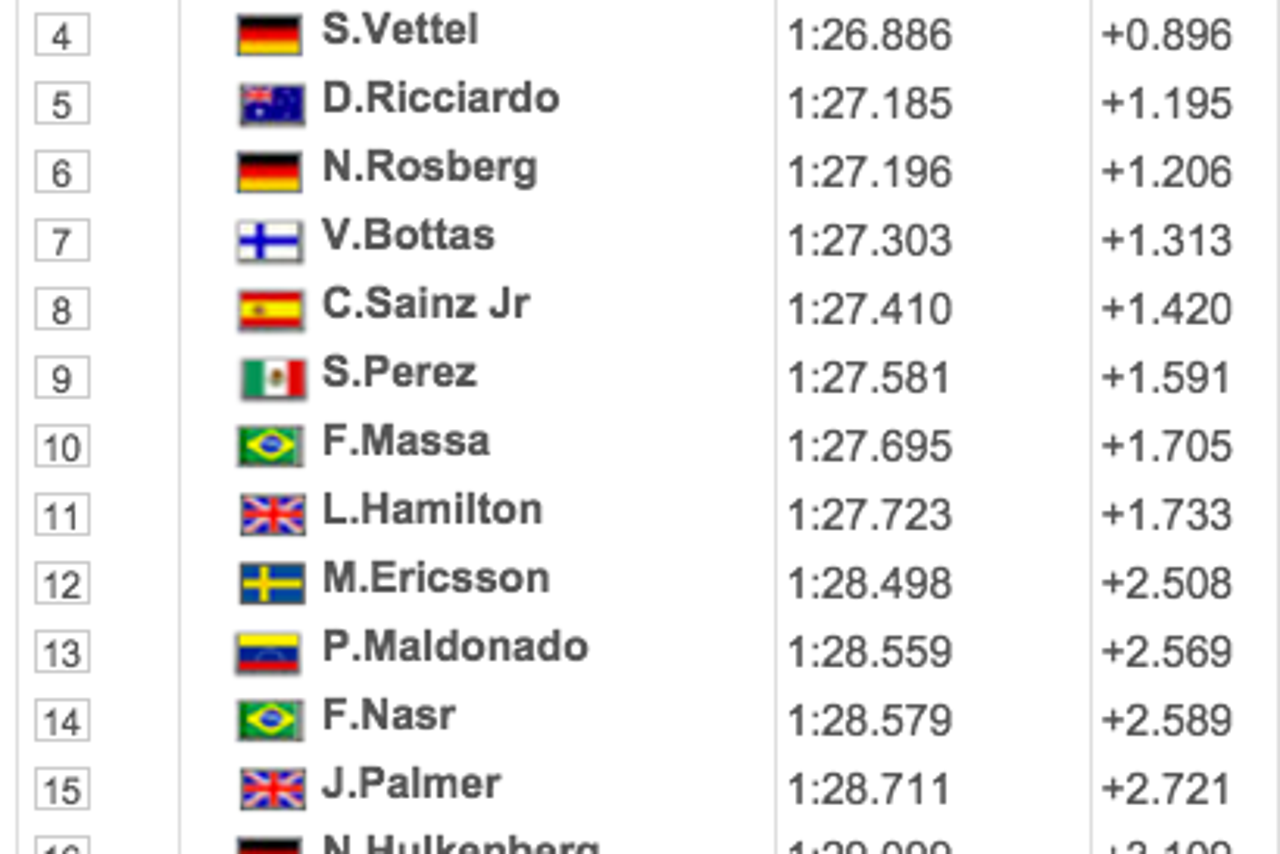 ---