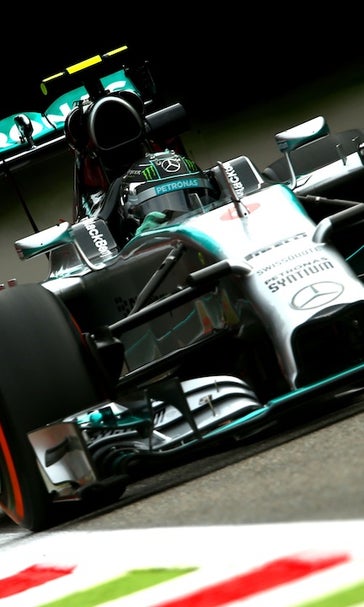 Rosberg narrowly edges Hamilton to take top spot in F1 practice at Monza
September 5, 2014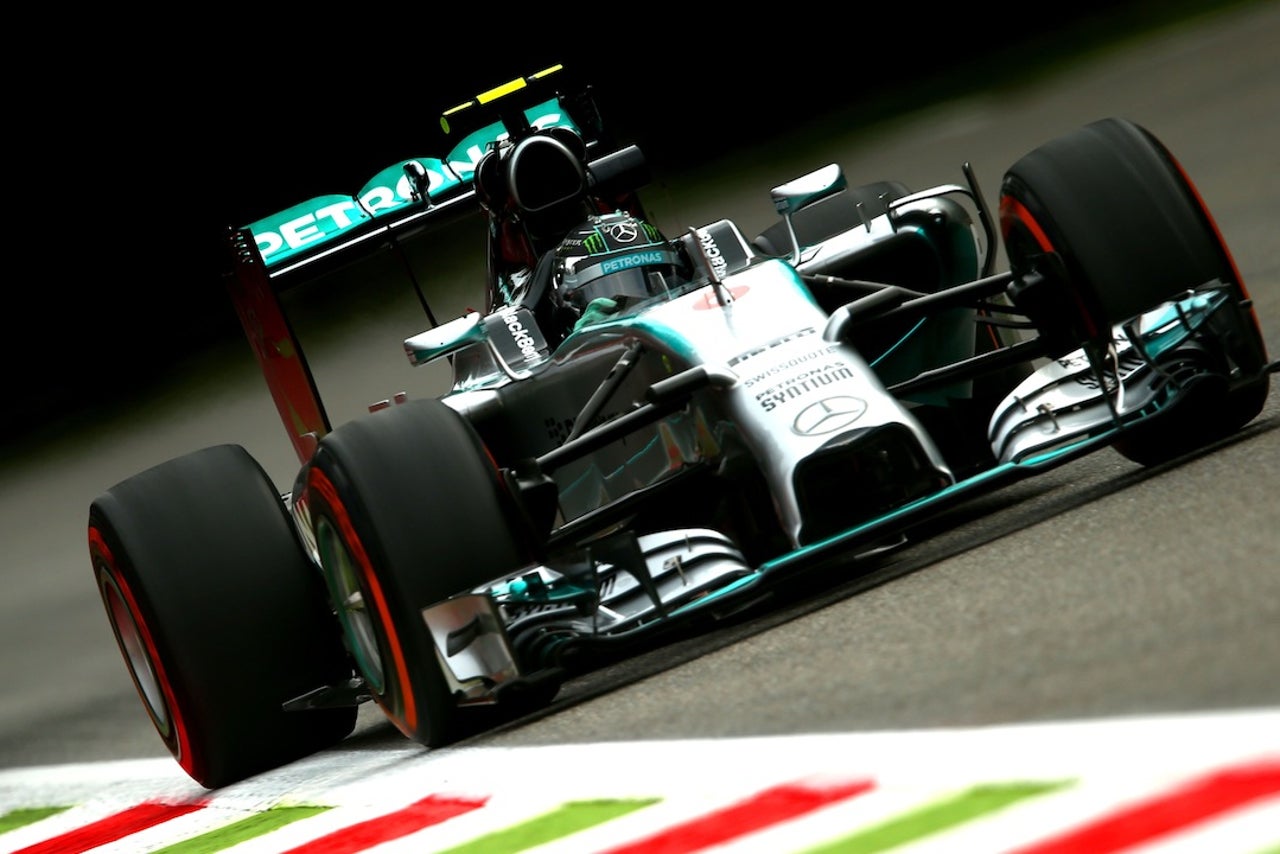 Championship leader Nico Rosberg was fastest in the second practice session of the Italian Grand Prix on Friday, while Mercedes teammate Lewis Hamilton was hindered by car problems.
Hamilton was more than half a second ahead of the pack in the morning session but took part only in the final half hour of the afternoon's 90-minute practice due to an electrical problem.
The Briton completed just 16 laps and was only six hundredths of a second slower than Rosberg, who clocked 1 minute, 26.225 seconds in the course of 41 laps.
Two-time world champion Fernando Alonso was fourth quickest, just behind Ferrari teammate Kimi Raikkonen in front of the Italian team's passionate home fans at La Pista Magica (the magic track).
Hamilton could take satisfaction from posting the quickest time of the day, with a lap of 1:26.187 on the fastest track on the F1 circuit.
He would not be happy at suffering more car problems after retiring three times this season, as well as enduring a brake failure in qualifying in Germany and a fire in qualifying in Hungary.
Hamilton will be hoping for no more problems as he continues his intense fight for the title with Rosberg. He won at Monza in 2012, while Rosberg has never had a podium finish in Italy.
Rosberg enters with a 29-point lead over Hamilton in the drivers' standings -- the biggest it has been all season.
A big part of that gap was built in the controversial Belgian GP two weeks ago, when Rosberg finished second, after crashing into Hamilton early and sending his teammate out of the incident-packed race.
Daniel Ricciardo was third in the standings after winning the last two races in Hungary and Belgium. The Australian was 16th in the morning, more than two seconds slower than Hamilton, and improved to 10th in the later practice, 0.7 slower than the Mercedes duo.
His Red Bull teammate and the defending champion, Sebastian Vettel, was seventh, just behind Valtteri Bottas and Jenson Button, who was second in the morning session.
Kevin Magnussen of McLaren was eighth fastest, followed by Felipe Massa of Williams.
Conditions were dry and cloudy for both sessions, with the sun out at the start of the afternoon.
---