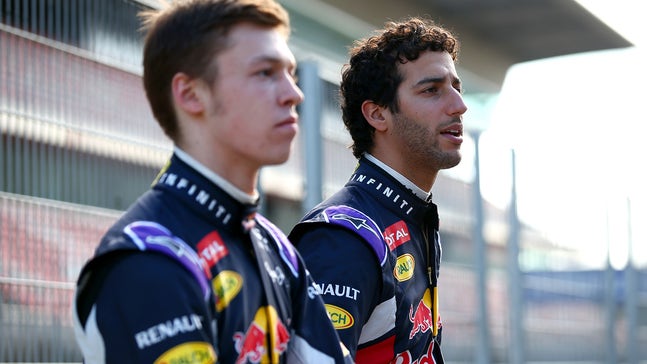 Report: Red Bull F1 open to driver changes for 2016
Published
May. 30, 2015 12:43 p.m. EDT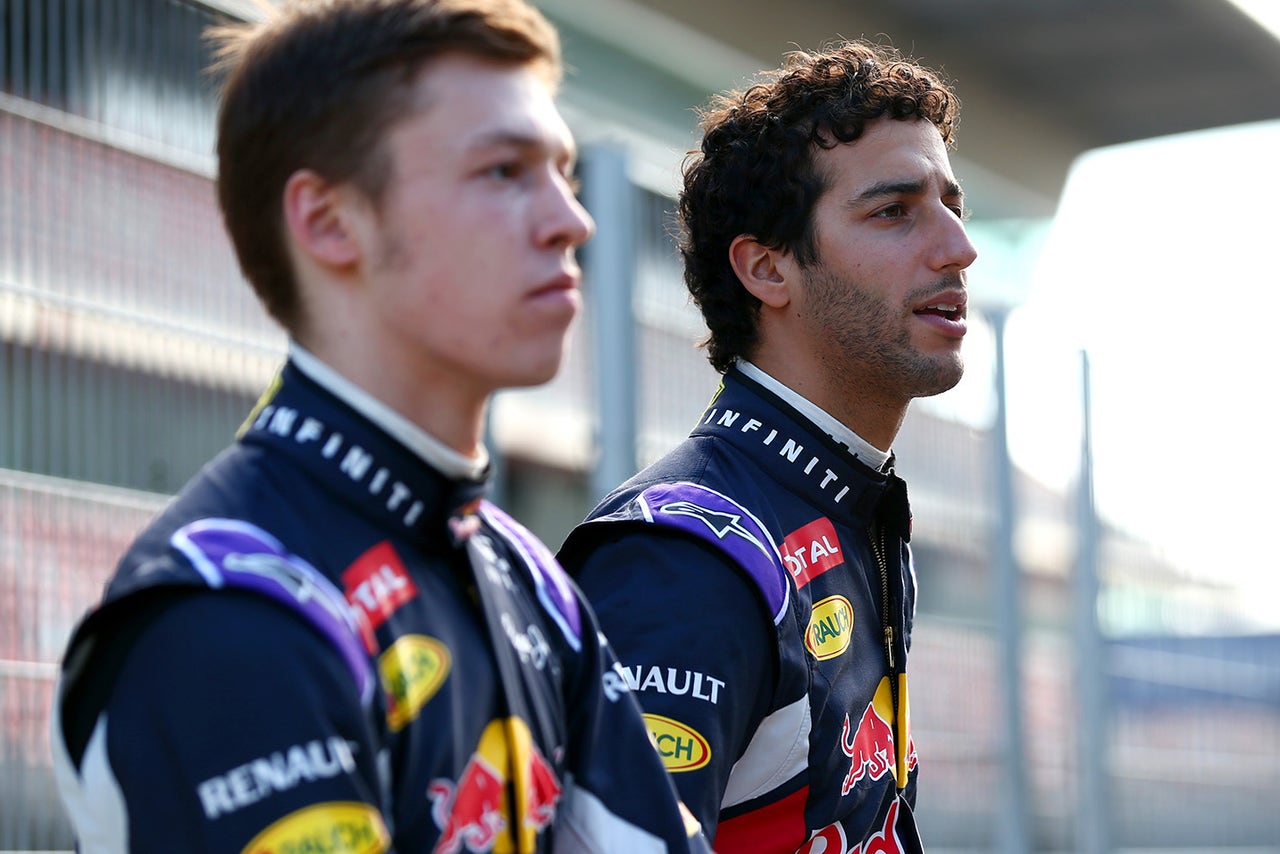 Red Bull is open to changing its driver lineup for 2016, according to the Dutch newspaper De Telegraaf.
The news follows Dutch teenager Max Verstappen's meteoric debut for the junior outfit Toro Rosso this year, even though his progress hit a bump in Monaco with his heavy crash and subsequent penalties.
But until then, Red Bull Racing team principal Christian Horner was declaring both Verstappen and fellow rookie Carlos Sainz's debuts this year as "one of the positive stories in formula one at the moment."
At the same time, pressure is mounting on the shoulders of Red Bull's struggling Russian Daniil Kvyat, while lead driver Daniel Ricciardo is reportedly out of contract at the end of the season.
"According to a source within Red Bull," said De Telegraaf, "replacing the current lineup of the team is certainly an option."
The newspaper identified Kvyat as clearly the most endangered, as it was "noteworthy that only Ricciardo, Sainz and Verstappen were used for commercial activities by Red Bull in Monaco."
De Telegraaf said Australian Ricciardo, on the other hand, is being eyed by Williams and Ferrari, whose drivers Valtteri Bottas and Kimi Raikkonen could be leaving their respectively British and Italian teams at the end of the season.
At the same time, 17-year-old Verstappen is vowing not to let his Monaco crash with Romain Grosjean and subsequent penalties affect him.
"These things happen and will only make me stronger," he declared on his website.
And France's L'Equipe quotes him as saying: "I have learned many lessons since the beginning of the season, and I'm happy with the way things are going.
"Experience is essential, as it will enable me to achieve success in a top team.
"Carlos and I are rookies, so when we make mistakes, we are more easily forgiven. But if I want to go to Red Bull, I have no right to make them," Verstappen added.
Click HERE for more F1 news and features.
---