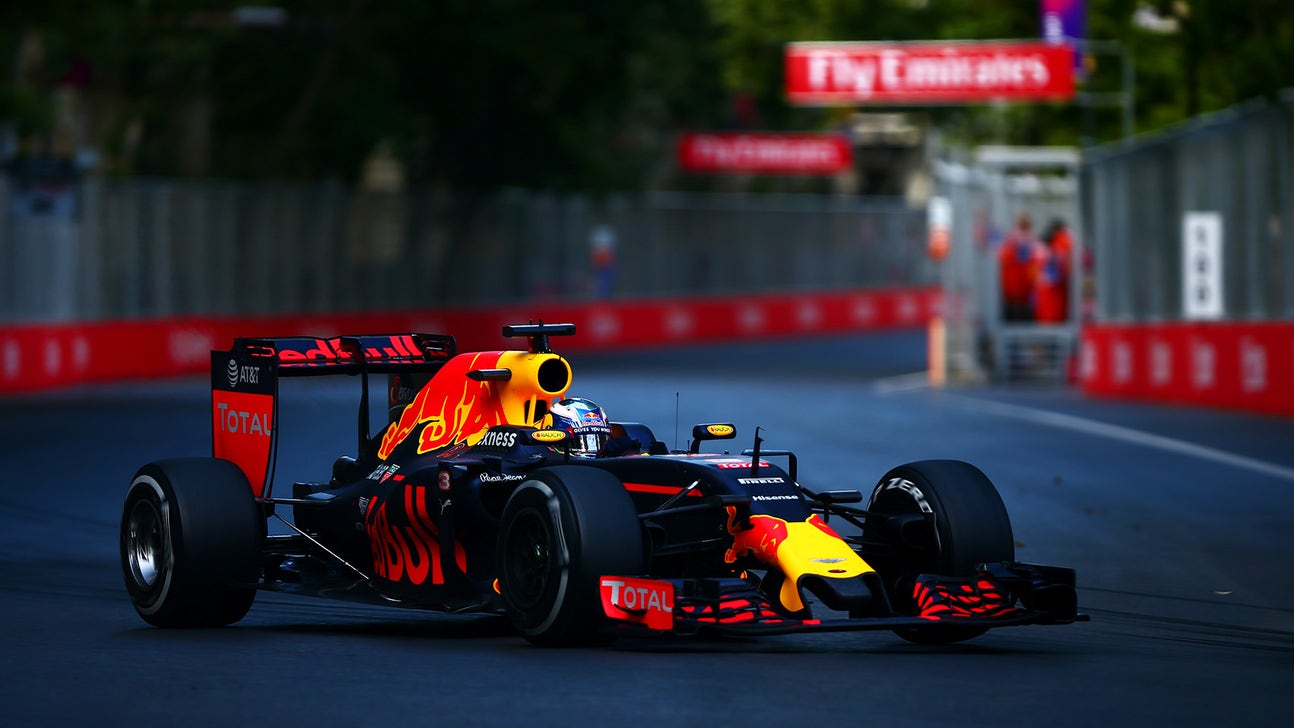 Red Bull Racing explains reasons for performance in Baku
Published
Jun. 20, 2016 1:48 p.m. ET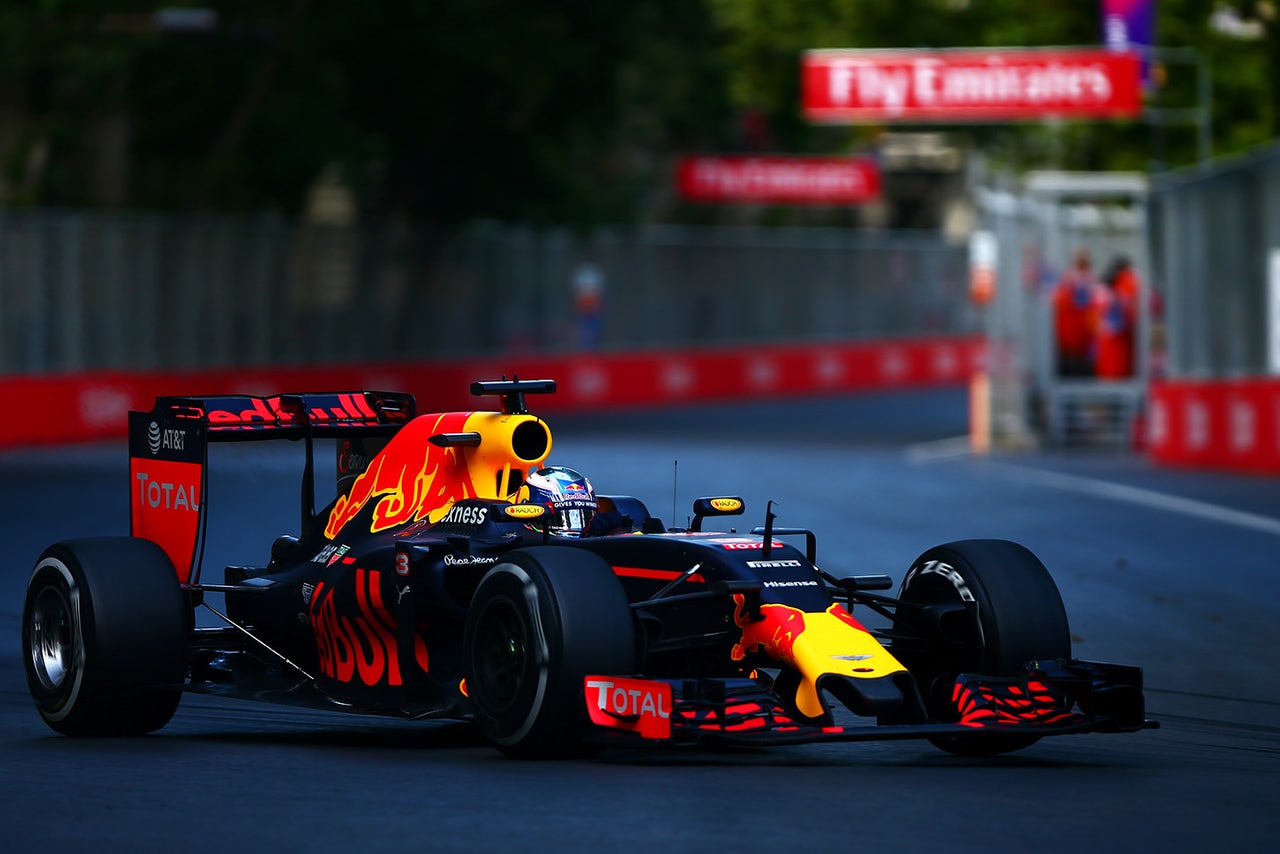 Red Bull Racing's tire struggles in the European GP were a result of the decision to run an ultra low downforce setup, Christian Horner has admitted.
Both Daniel Ricciardo and Max Verstappen had to offload their supersoft tires in the opening laps and run a two-stop strategy, the pair eventually finishing seventh and eighth. In Canada, they also had to go in for two stops for tire reasons, while others made it to the flag on one.
Red Bull had traditionally run very low downforce at fast tracks to make up for a power deficit, and in the past it has paid off.
"We're on a very fine edge trimming the downforce out of the car," said Horner. "The first few laps we turned the tire on very well. Daniel said, 'I was easily able to stay with Nico, I was cruising, and then suddenly 'bang,' the rear tires get into a lot of trouble.'
"You find that your window by doing that is very narrow, I think today's temperature, trimming the downforce out of the car, perhaps the car then sliding a little too much has caused the rear graining. As soon as you get into that you're in a world of pain."
Asked if there was any connection with what happened in Montreal, Horner said: "I think the only link is running in a window light on downforce you get yourself into a very narrow band. I think that's probably the biggest lesson. There'll be a lot of analysis that goes into it – I think that will be the lesson out of this weekend certainly in race conditions.
"I think that the configuration that we've ended up running the car in in order to be sensible on the straight we've put ourselves in a very narrow window. I think it's accentuated here by the length of the straight and of course we're on pretty much Monza downforce. You've only got to be a little bit out of that window and you've lost control of the tire."
The team also experienced some brake issues in Baku.
"Daniel was in a bit of trouble in the last 10 laps, the pedal went very long, I think because he had been following so closely for quite a few laps. The temperatures started to rage a little, just on the front left."
Horner admits that the team's home race could be difficult once again.
"Austria is going to be a challenge for us for sure. I think it's in the top three power sensitive circuits. Maybe there will be a chicane on the straight this year! Thereafter we've got circuits which we know will come back toward us. It's get through Austria with damage limitation before getting to the likes of Hungary, Silverstone, Hockenheim, etc."
---