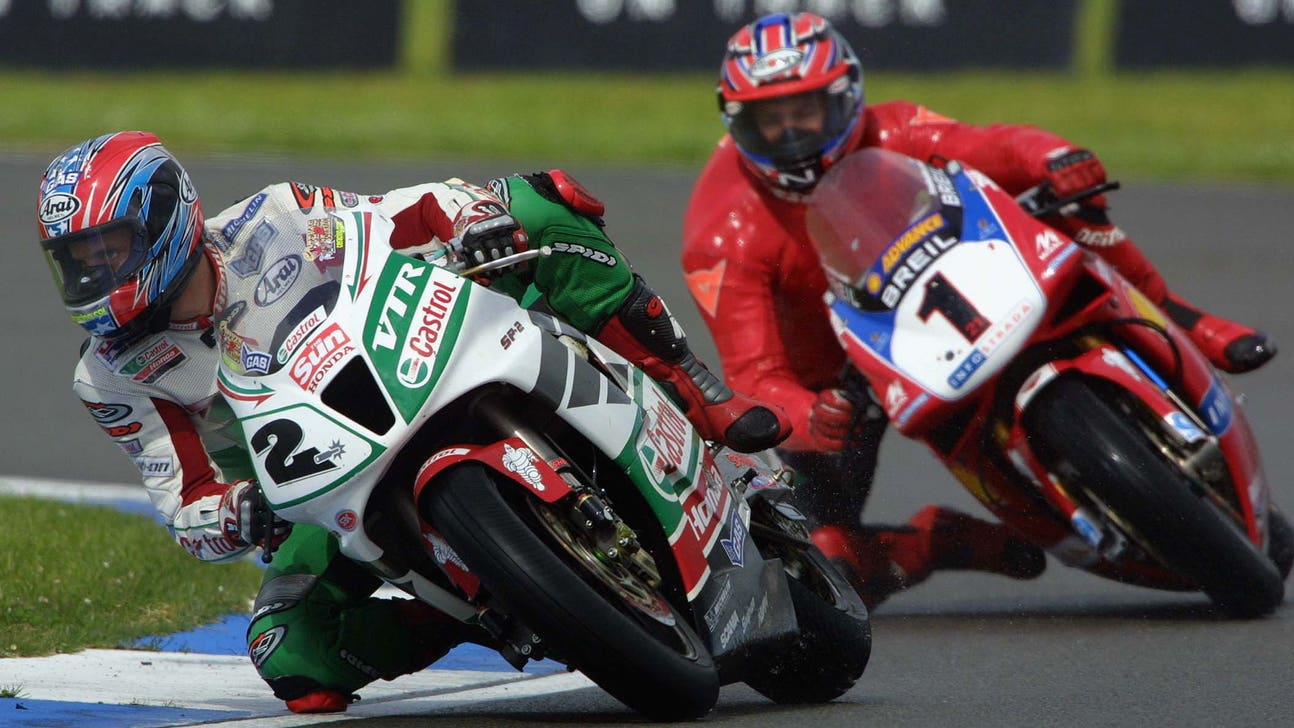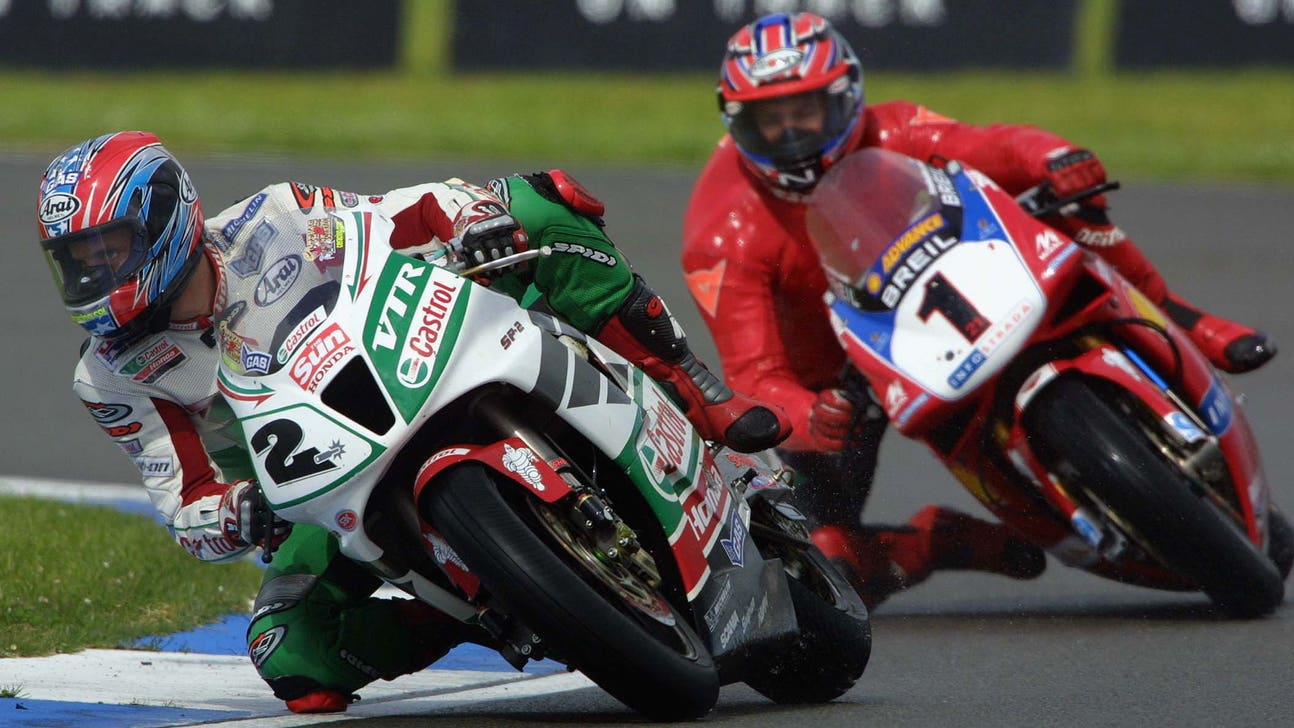 Ready for retirement: Colin Edwards reflects on motorcycle racing career
Published
Aug. 9, 2014 12:35 p.m. ET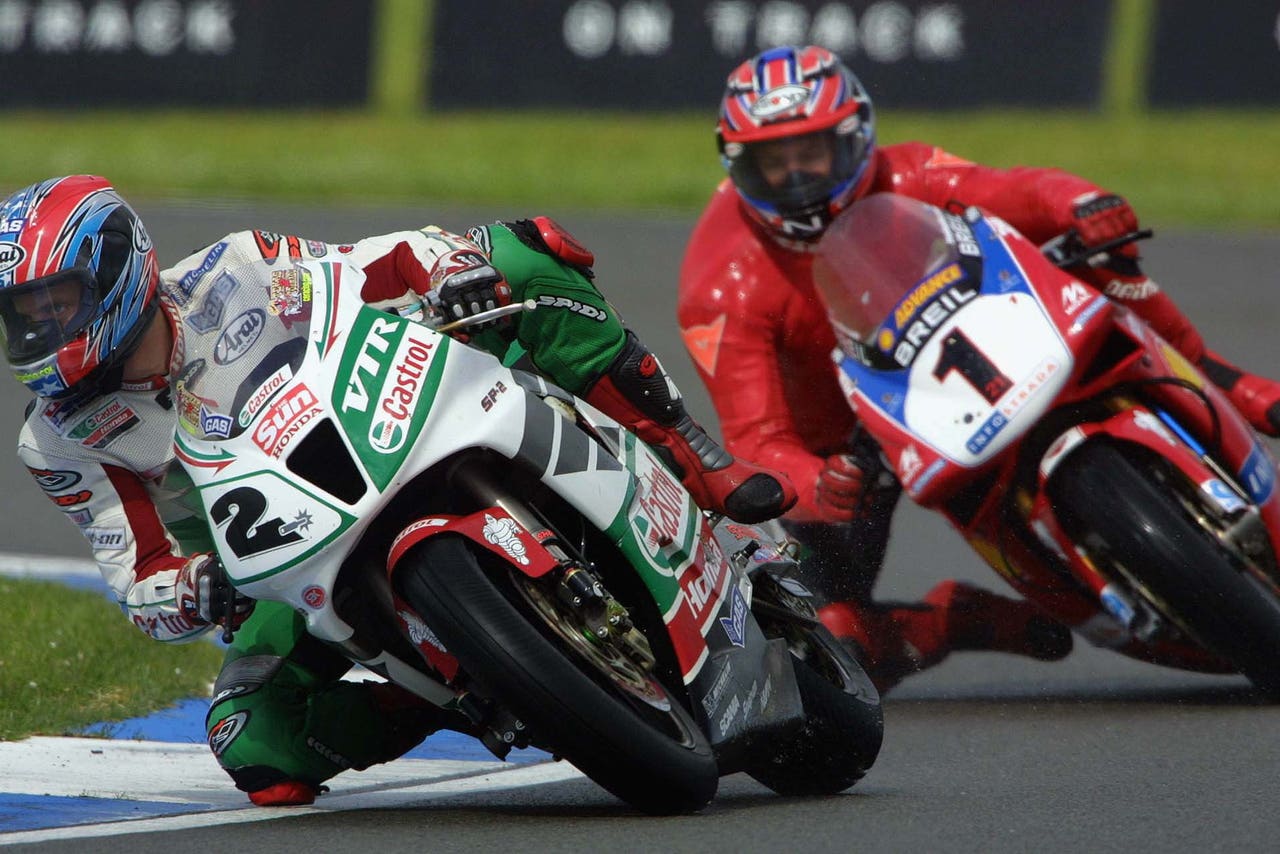 It seemed like it would never end. The love affair that Colin Edwards had for racing motorcycles and the globetrotting lifestyle.
It started with the World SBK championship in 1995 and, since 2003, the Texas Tornado has been an often fast but always irreverent and outspoken fixture in MotoGP.
But at 40, Edwards has decided call it quits at the end of the 2014 season although he is likely to be in "semi-retirement" and do the British and Valencia GPs after his home farewell in Indianapolis on Sunday.
The retirement was a decision reached during an off-season chat with his wife Alyssia and a new focus on his young family - children Gracie, Hayes and Liv.
"I still feel like I am fast and that competitive spirit is still there. But am I young, dumb and full of piss and vinegar? No." Edwards said.
"MotoGP is a young man's game and it always has been that way. Maybe I'm just not willing to throw it all on the line to make that last lap pass.
"I feel like it on the track but when I'm off the track I just feel it is nice hanging out at home."
Home is a sprawling Texas ranch near Houston that is also headquarters for the Boot Camp riding school and shooting range for impressive an armory of guns. Another Edwards love affair.
Family was fundamental to Edwards's decision to retire.
"They just want more daddy time, whenever I am at home we have a blast," he said. "And Hayes is eight now and he's good little baseball player and I need to spend more time hanging out with him.
"A couple of years ago I asked him if he wanted me to stay home because I didn't want my career to impact on his career because at that time he was talking about racing.
"But he didn't want to race and now I need to focus on my family.
"I'm ready to start a new chapter in my life. I'm done with the pressure of racing and all the time you need to be away from home to put your heart and soul into racing.
"I still want to be involved and travel and even maybe still be in the paddock and doing something but racing motorcycles is finished for me."
Bikes were a family when at age three Edwards got a minibike from his Australian father. The passion grew and Edwards became a top ranked junior motocrosser before switching to road racing. 
It has been a career laced with unmatched highs and emotion-charged lows.
Edwards rates his stunning victory over his great Australian rival Troy Bayliss in the final race at Imola to claim the 2002 World SBK crown, his second title, as the most memorable moment.
"I didn't need to win the second race to win the title, I made my mind up with two laps to go to win the race and it would be all good," Edwards said.
And Edwards says his insane, life-preserving jump-off at over 200 kph from an Aprilia Cube engulfed in flames because of a leaking fuel-filler cap at the German GP as the scariest.
The tragic death of Italian young gun Marc Simoncelli in the Malaysian Grand Prix at Sepang in 2011 was hard to take, and a moment when many thought Edwards would be justified in walking away from racing.
Edwards and his former Yamaha teammate Valentino Rossi were both innocently involved in that fatal crash.
"Obviously the Simoncelli crash was a downer and not just for me but for everybody," he said.
"The fireball in Germany was pretty scary. And I should have won GPs at Assen in 2006 and Qatar in 2004.
"You have good times and bad times and you have to take it all in your stride but it has been one hell of a ride."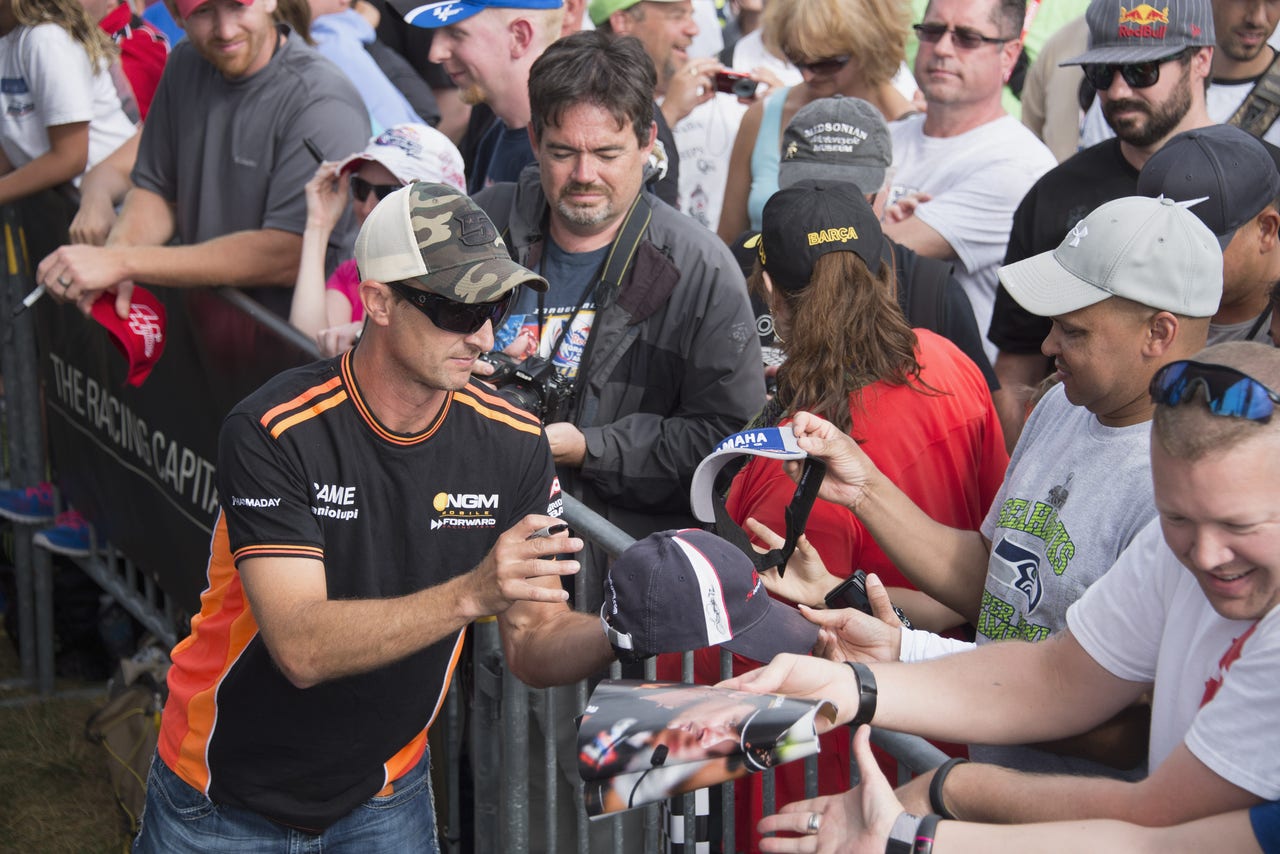 Colin Edwards signs autographs for fans during the "Riders for Health Auction" during the MotoGp Red Bull U.S. Indianapolis Grand Prix - Free Practice at Indianapolis Motor Speedway on August 8, 2014.
Edwards will walk away without regret apart from the feeling of what might have if he had not binned it at the final chicane while battling fellow American Nicky Hayden for the win in the 2006 Dutch TT.
Edwards never did win a MotoGP race - he scored 12 podiums - in stints with Aprilia, Honda, Yamaha and now Forward Racing.
He came to MotoGP in 2003 with Aprilia as a double World SBK champion but quickly realized that age matters in the premier class. The time to exploit his true potential in GPs had passed.
"I know I came to GPs too late and I had some bad habits that took me a couple of years to get over," Edwards said.
"I had to change because I was doing it wrong.
"I did change but even then I was 30. Imola 2002 was the highlight of my career but I was 28 years old and right in my prime, and that was still pretty old to be in your prime.
Look at Marc Marquez (20) and Jorge Lorenzo (23), they were much younger when they won their world championships.
"I've known for a long time I came to GPs too late. It went from all out kill and destroy to the point that I had to get the bike to work as good as I could to make it easier."
Edwards understands the Marquez mindset but admits it is time for him to move on - "I got other more important [explicit] to be doing" - but that he hopes not to cut his ties with the paddock completely.
"Like Marquez I was there at one time too, my entire life was thinking about motorcycles from when I woke up and went to sleep at night. But I haven't checked a website in two years," he said.
Edwards will leave the sport to a new generation of riders who are more politically correct, much to the dismay of his massive fan base.
No more Colin Edwards - the tobacco chewing gun lover, a bike racer and thrill seeker whose candid and profanity-laced views on motorcycles and life - will be missed.
**********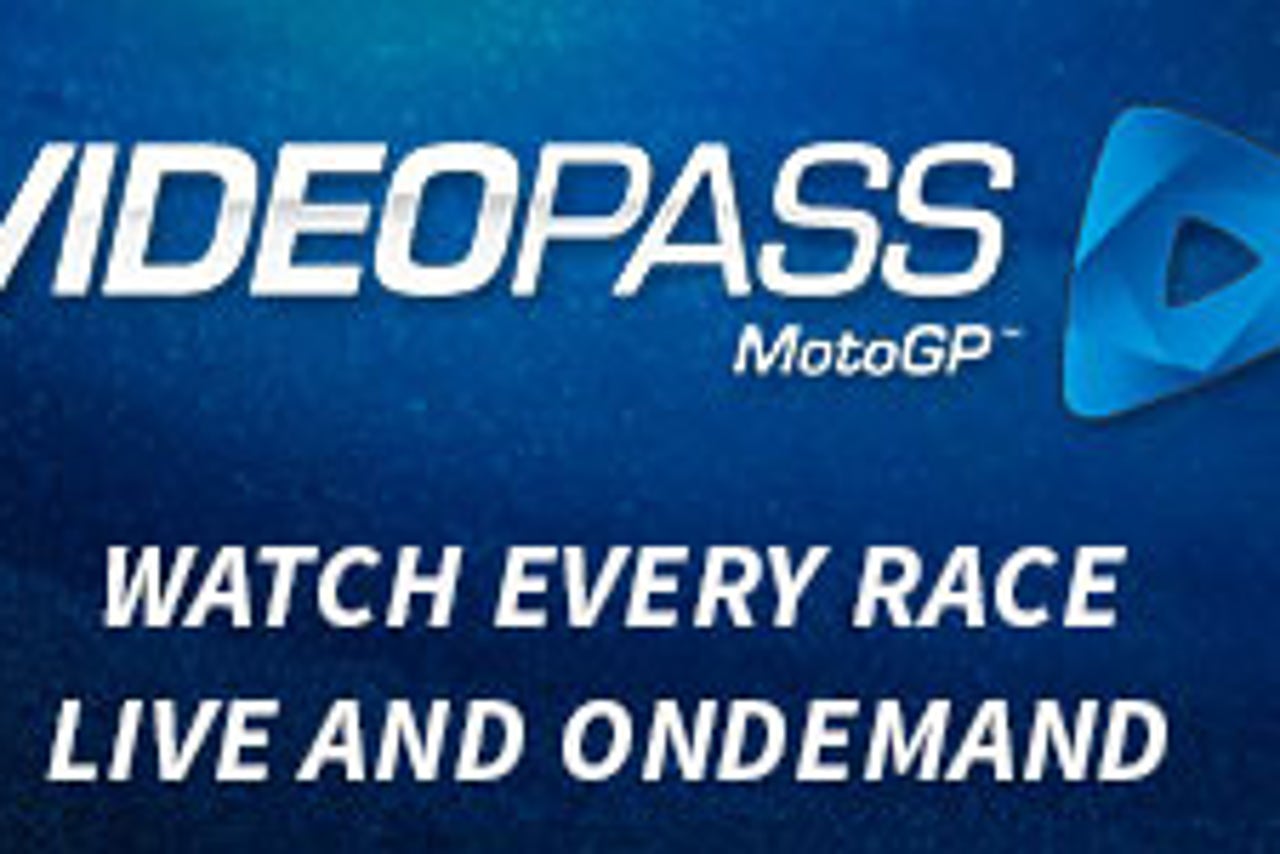 Want to take your MotoGP viewing experience to the next level?
The MotoGP Videopass allows you to watch all three MotoGP categories live and OnDemand from the comfort of your own home or on the go via your tablet or preferred mobile device. In addition, you can enjoy more than 22,000 videos from 1992 to the present day including full races, interviews, summaries, reports and much more.
Click here to access MotoGP's Videopass for half the regular price for the rest of 2014.
---