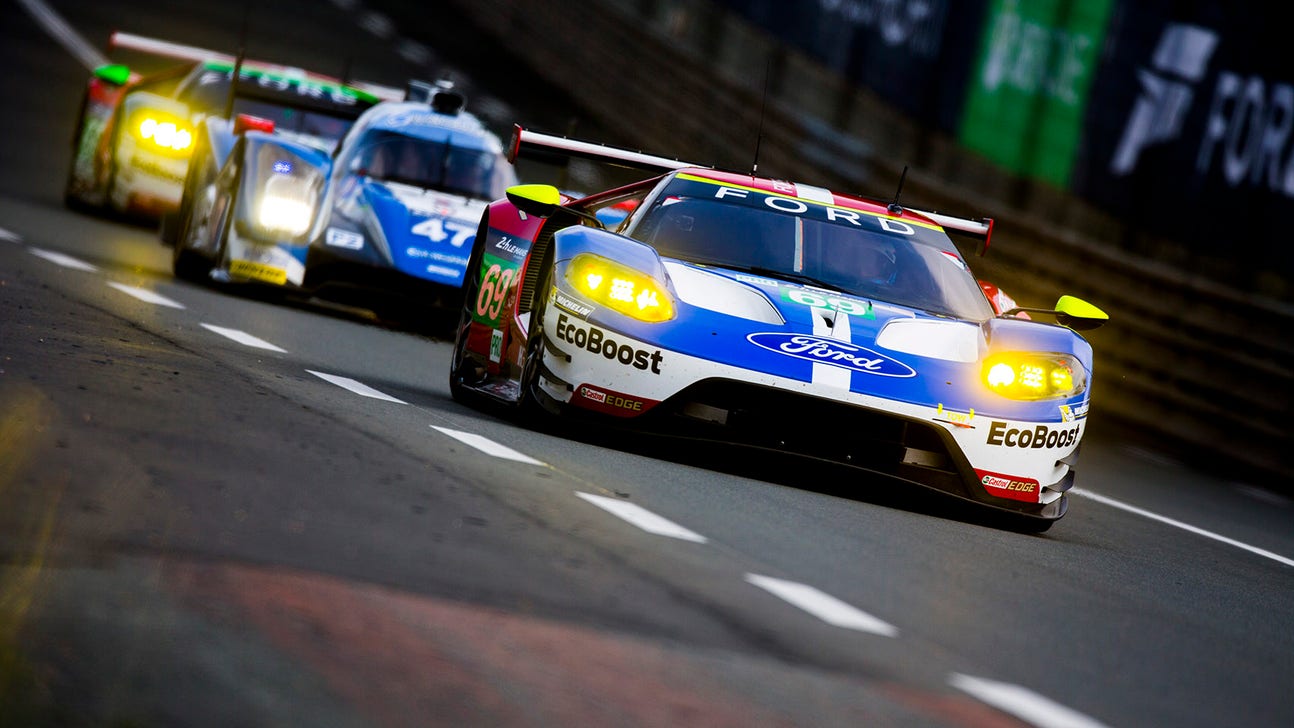 Pre-race notes for the 24 Hours of Le Mans
Published
Jun. 18, 2016 7:58 a.m. ET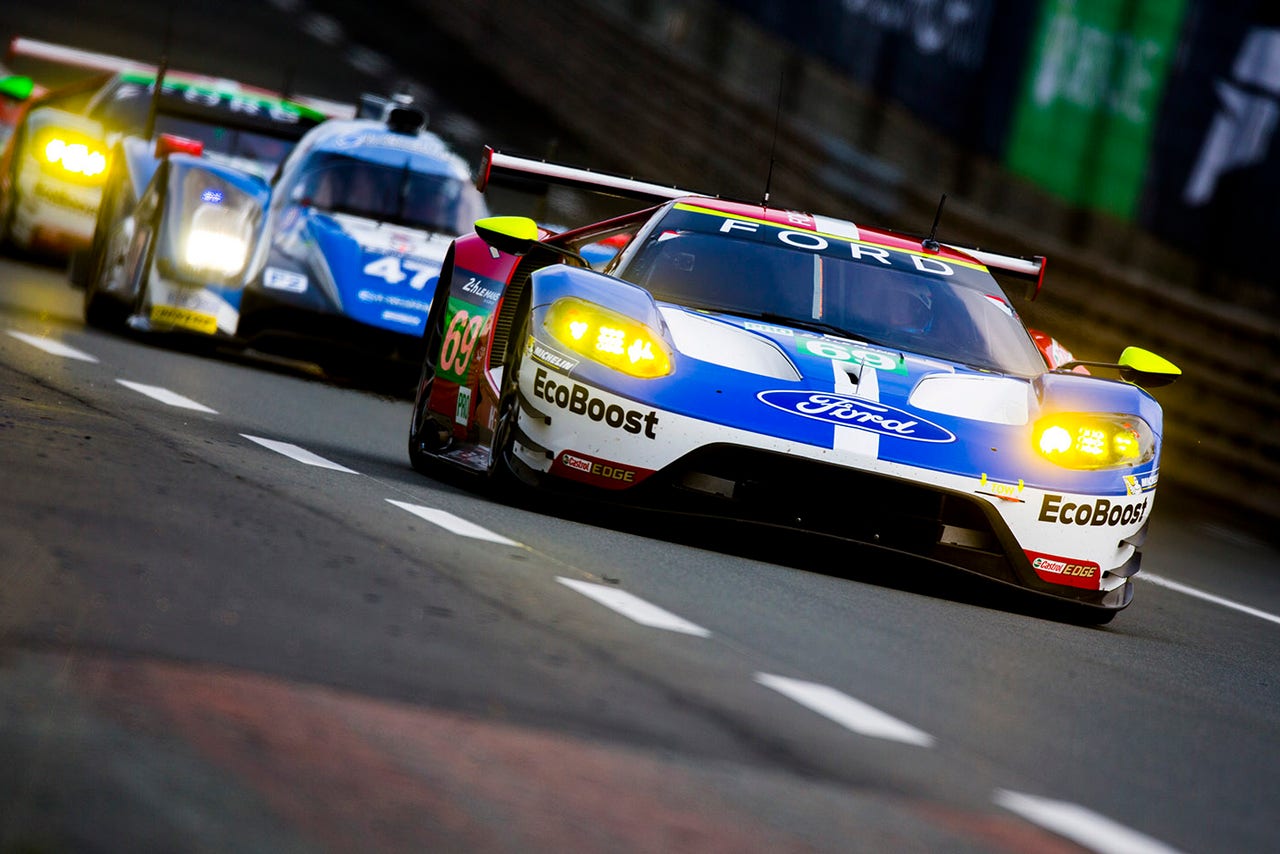 ***Andre Lotterer put the No. 7 Audi R18 on top in a warmup session that was plagued by accidents and red flags, that brought it to an early end. There were incidents for both the No. 36 Baxi DC Racing Alpine A460b, as well as the No. 22 SO! 24 by Lombard Racing Ligier JS P2 Judd, which caused stoppages. 
***Work continues to repair the Alpine, following David Cheng's heavy accident in warmup. Cheng lost control of his LMP2 contender after running over a patch of water entering Indianapolis Corner. It's believed the car can be repaired in time for the start of the race. It's to roll off from second in class on the grid.
***There's also been pre-race drama in the WeatherTech Racing camp, with Cooper MacNeil having fallen ill overnight and not likely to race. The Proton-run team pushed to have reserve driver Gunnar Jeannette, also a Silver-rated driver, replace MacNeil. However, officials have not allowed that to happen on the grounds that Jeannette having not completed any laps in practice or qualifying, despite having taken part in the test day with the team.
***If MacNeil is not cleared to race by the ACO doctor, race engineer Greg Fordhal told Sportscar365 that they have been told the team would receive special dispensation to race in GTE-Am with only the Gold-rated Leh Keen and Bronze-rated Marc Miller. It would be deja-vu all over again for the effort, which was forced to run a two-driver lineup in the race in 2014.
***Pu JunJin received clearance to race in a visit to track medical Saturday morning but, according to the team, didn't feel entirely comfortable in the No. 33 Eurasia Oreca 05 Nissan during his single lap in morning warm-up. The team is working on some possible driver comfort options for the Chinese driver, making his Le Mans debut.
***Seven cars have been moved to the rear of the grid due to its drivers not completing the five-lap minimum drive time requirement in qualifying: No. 30 Tequila Patron ESM Ligier JS P2 Honda, No. 22 So24! by Lombard Racing Ligier JS P2 Judd, No. 4 ByKolles Racing CLM P1/01 AER, No. 27 SMP Racing BR Engineering BR01 Nissan, No. 28 Pegasus Racing Morgan LMP2 Nissan, No. 40 Krohn Racing Ligier Nissan and No. 63 Corvette C7.R.
***James Winslow is the only driver pulling double duty between today's Road to Le Mans race and the 24-hour race itself. The Australian-based Brit will drive the No. 61 Graff Racing Ligier JS P3 in today's support race and the No. 25 Algarve Pro Racing Ligier JS P2 Nissan in the French endurance classic.
***A GRAND-AM flag has been adorned in the Michael Shank Racing garage this weekend. The flag flew on the team's transporter in 2012 when the Ohio-based team won the Rolex 24 at Daytona. Mike Shank gave it to longtime fan Michael Goodwin after that race and Goodwin has returned it to the team this weekend, in his and the team's Le Mans debut.
***Michelin has brought 6,000 tires to Le Mans for its 33 technical partner teams taking part in the race. The French tire giant has a staff of 100 people on-site (50 tire fitters, 25 team advisors, 15 engineers and ten management staff), with 15 trucks in total.
***FOX Sports GO will provide multiple in-car and garage cameras, featuring Corvette Racing, during the race. Ford will be providing similar in-car and garage camera coverage for its four Ford GTs at FordPerformance.tv.
***The Aston Martin Vulcan completed demonstration laps on Saturday morning with Peter Dumbreck at the wheel. The Scotsman reported that the 7.0-liter V12 beast reached 196 mph on the Mulsanne Straight.
***2012 Spanish Grand Prix winner Pastor Maldonado was spotted in the paddock Friday. The Venezuelan confirmed to Sportscar365 that he was looking for opportunities in the WEC and that he would be sticking around to watch the race, although he refused to be drawn on who he thought would win.
***The pair of Porsche Motorsport Porsche 911 RSRs are carrying backing from Esso this weekend, instead of its traditional Mobil 1 colors. Esso, which is owned by Mobil 1, becomes the official technology partner of the team.
***Be sure to download Andy Blackmore's Dunlop Spotter's Guide for the 24 Hours of Le Mans, featuring all 60 cars that are set to start this afternoon's race. 
http://www.spotterguides.com/portfolio/16lm/
---