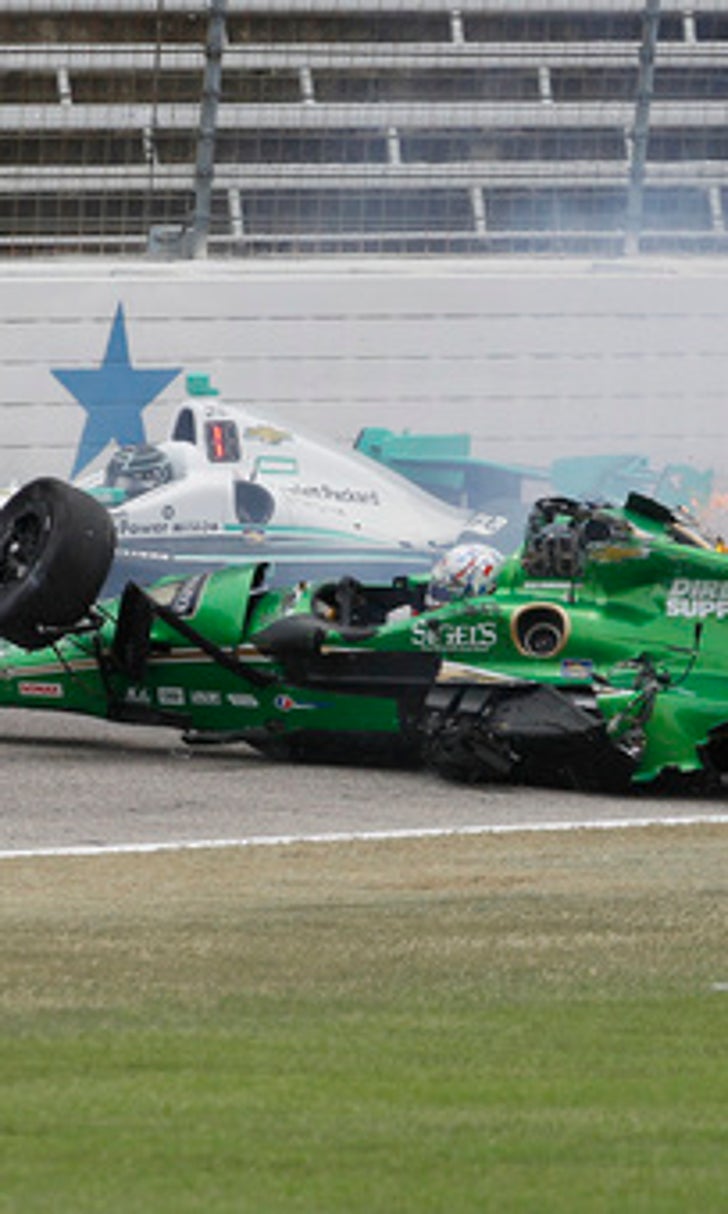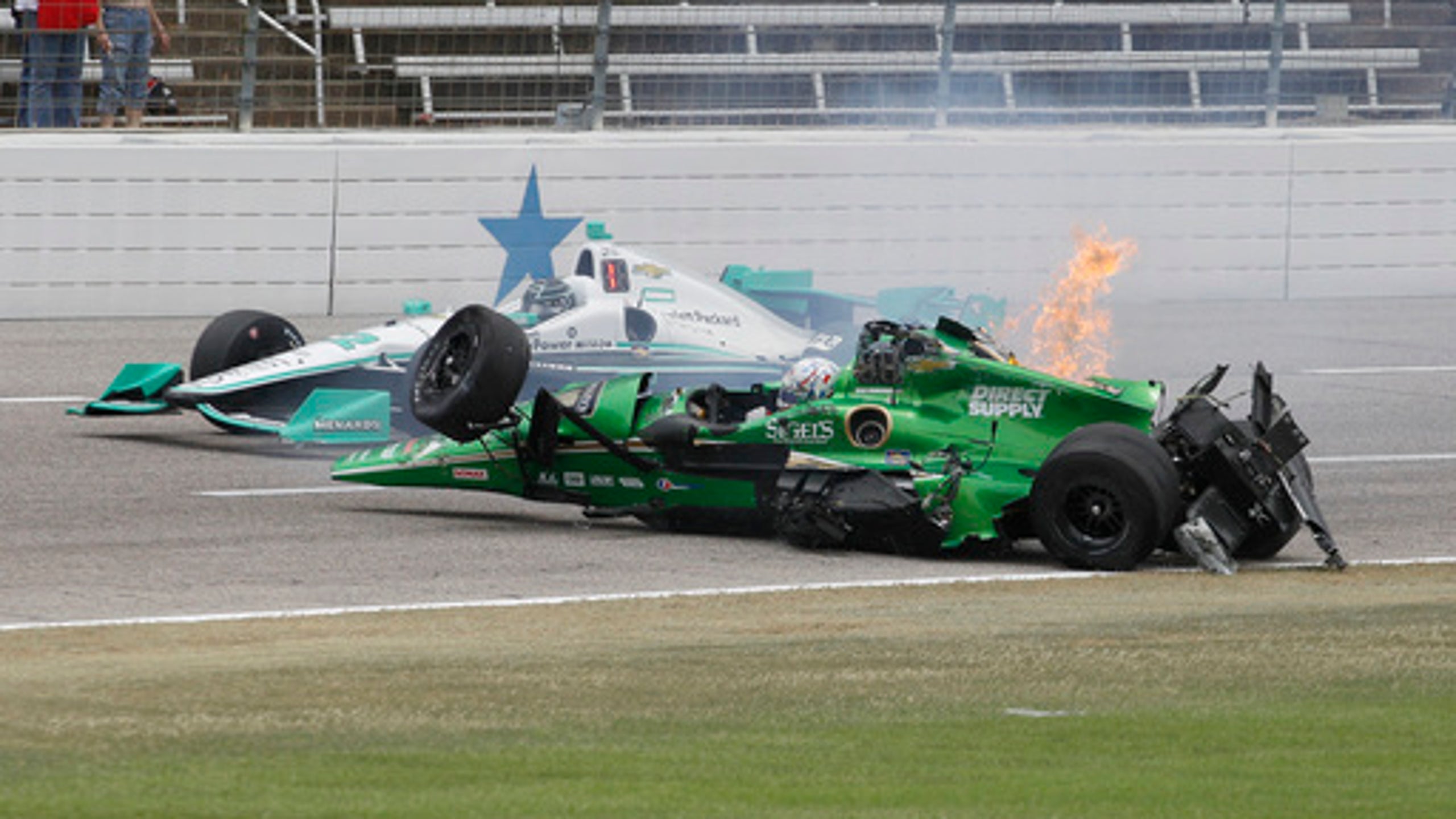 Postponed IndyCar Series race at Texas another rain delay
BY foxsports • June 12, 2016
FORT WORTH, Texas (AP) The IndyCar Series race at Texas is in a rain delay after being postponed a day and then starting late.
Only 71 of the scheduled 248 laps were completed before rain started falling and officials red flagged the race. That was 54 laps short of what is needed to be an official race.
The cars had taken the green flag about 40 minutes later than scheduled Sunday following work to dry the track. The race had initially been postponed about 11:30 p.m DT Saturday night after several hours trying to try the track after afternoon rain.
When the rain started Sunday, the race was under caution while track officials worked to repair the safety barrier on the frontstretch damaged by a hard crash involving Josef Newgarden and Conor Daly.
---