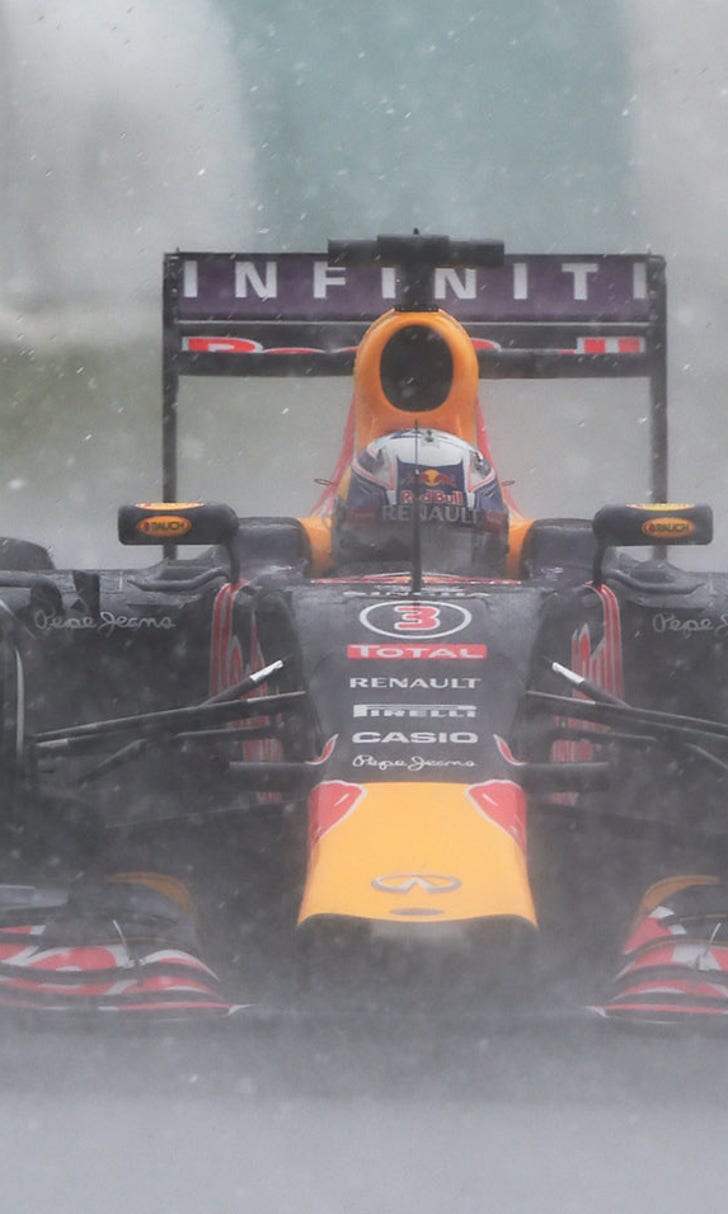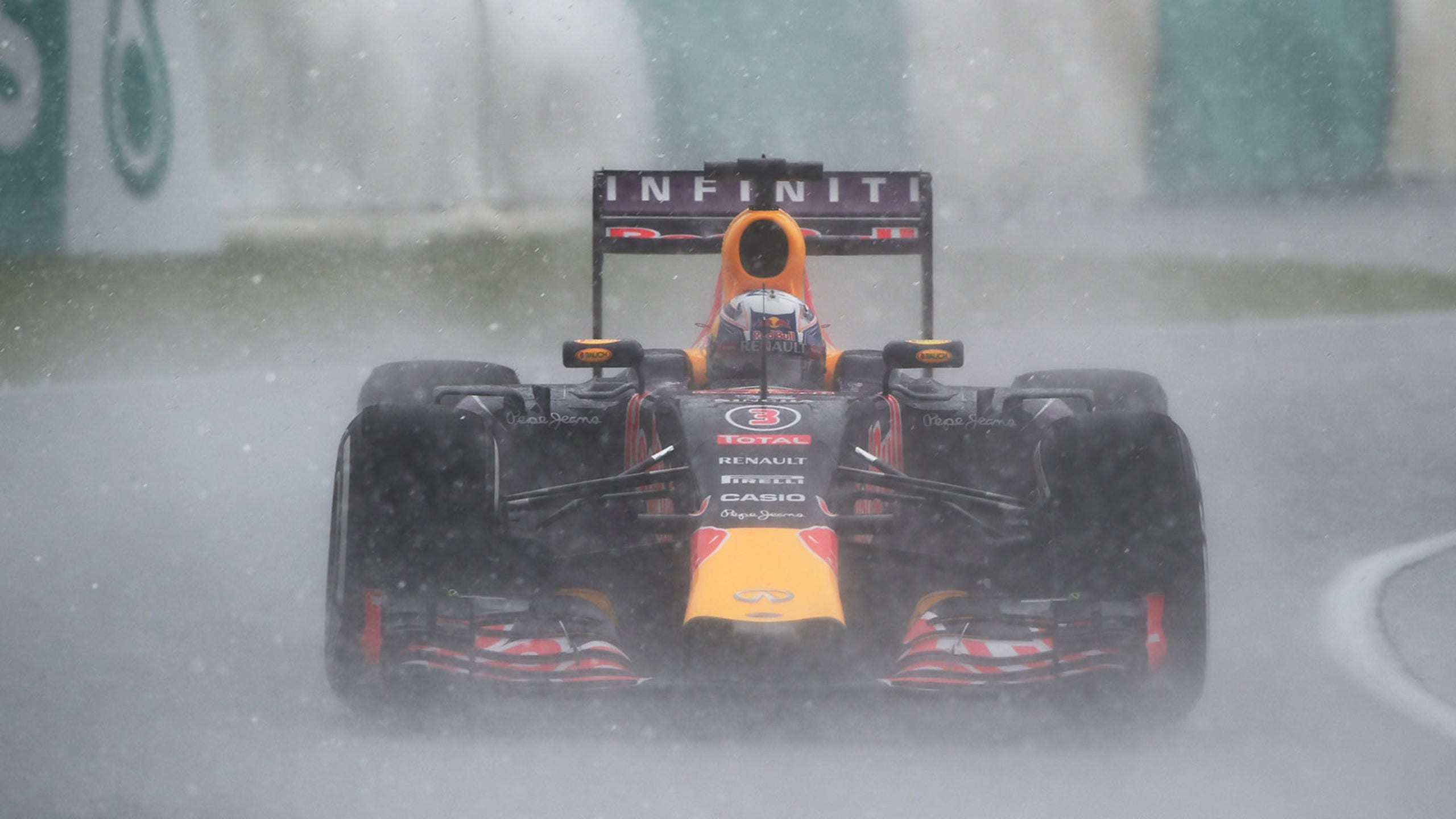 Pirelli invites F1 teams to January wet tire test
BY Adam Cooper • July 25, 2015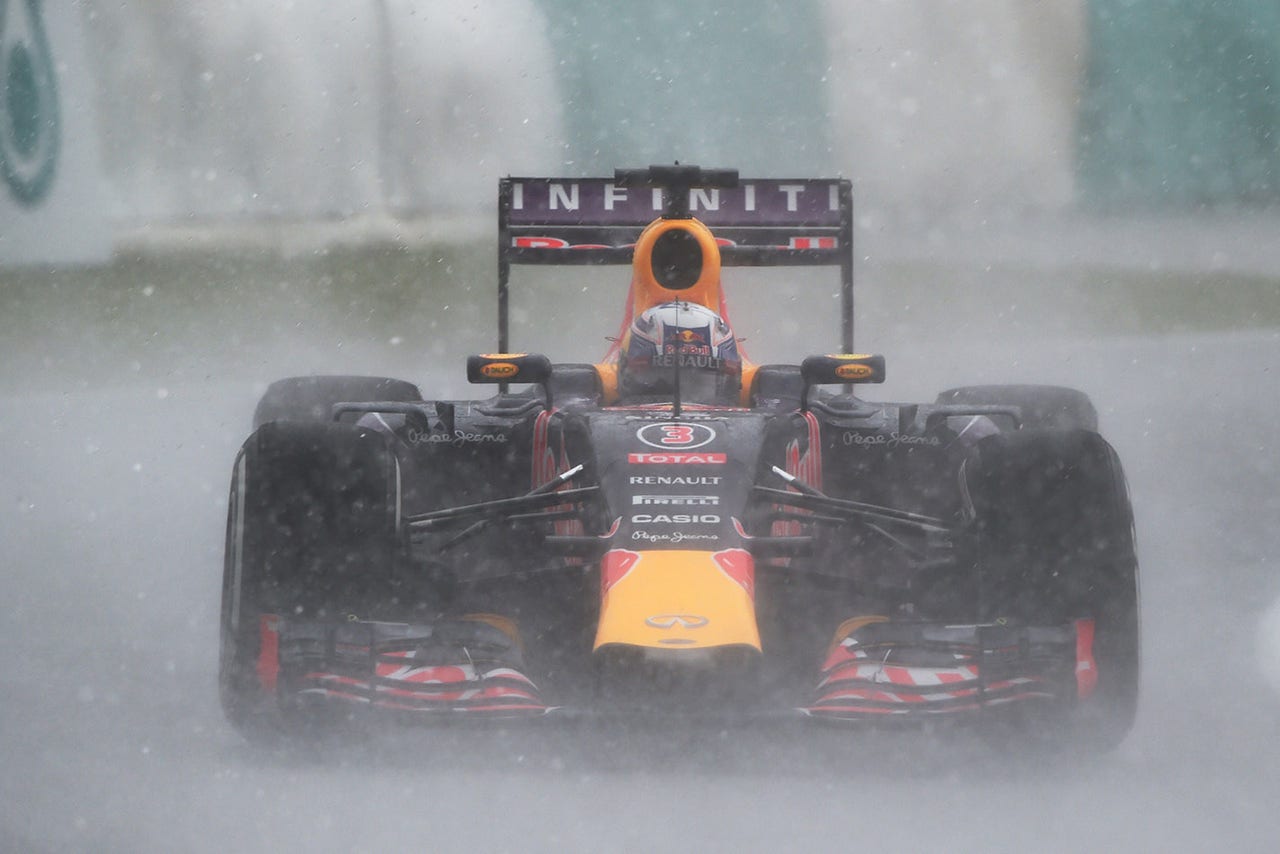 Pirelli is organizing a two-day wet-weather F1 tire test at Paul Ricard early next season.
The test will take place on Jan. 25-26 next year, using 2015 cars, and all teams have been invited to participate. The whole two days will be devoted to wet running, using the circuit's sprinkler system.
Pirelli has been trying for some time to organize a proper wet-weather test in the sort of controlled conditions that the French track can provide. As with all official tire tests, teams would not be allowed to make changes to the cars, or undertake any form of development.
"The plan is to go to Paul Ricard in January," said Pirelli's Paul Hembery. "You've got to go to a controlled circuit where water is applied on a consistent basis. It's one of the few places where in January it should be OK in terms of weather.
"You only need one car to do the test we're doing. We've extended it to everyone, if they all want to come, it's good."
The test is early enough for Pirelli to have new wet tires ready for the Australian GP: "It's for next year. The season starts later, so that helps. If we had the historical start, it would have been too late."
Hembery hopes that Pirelli will have an opportunity to do more dry weather testing.
"Any testing for us is positive. We'd like to do a lot more, in reality. We've been asked to come up with two or three stops per race. This year we've been a little bit too close to one. The margins are really small, and when you do the analysis it's five or 10 seconds is all that's needed to jump between one strategy or the other, and to get that right without testing is very difficult. So we do need to have a little bit more testing. Really it's for compounds, it's not so much for the structure of the tire."
Paul Ricard will be a novelty for many F1 drivers, as it has not been used for a group F1 test since May 2008.
Click HERE for more F1 news and features.
---