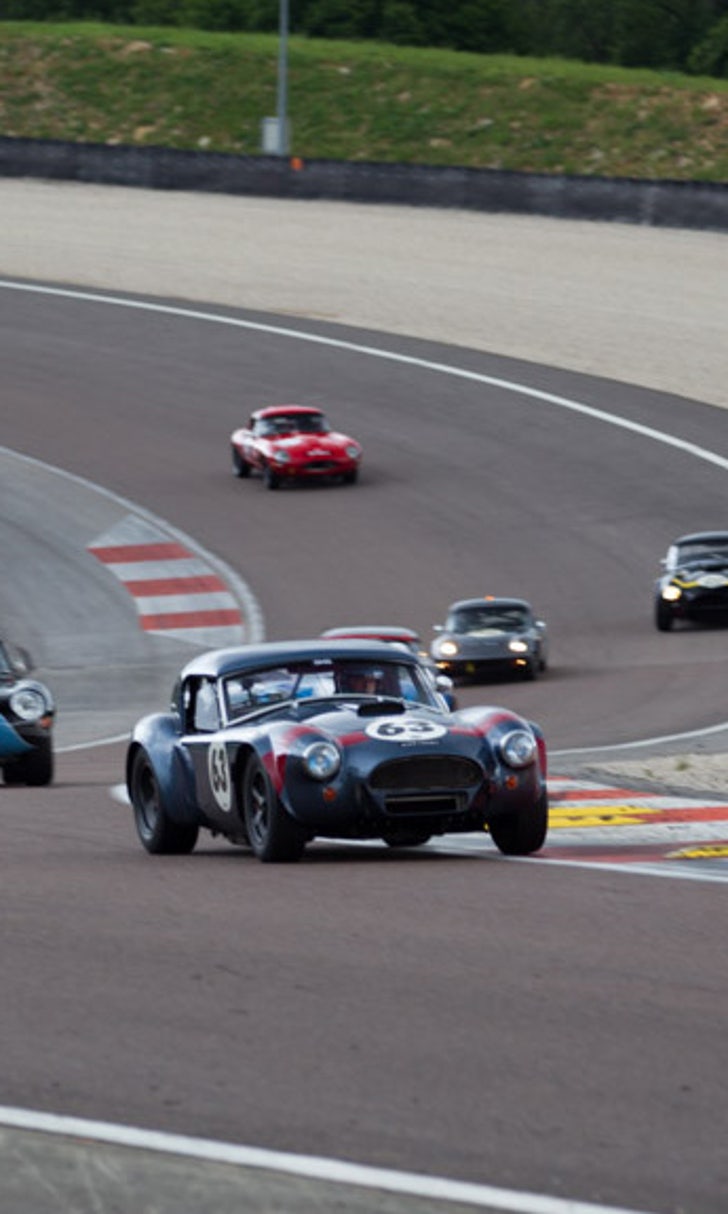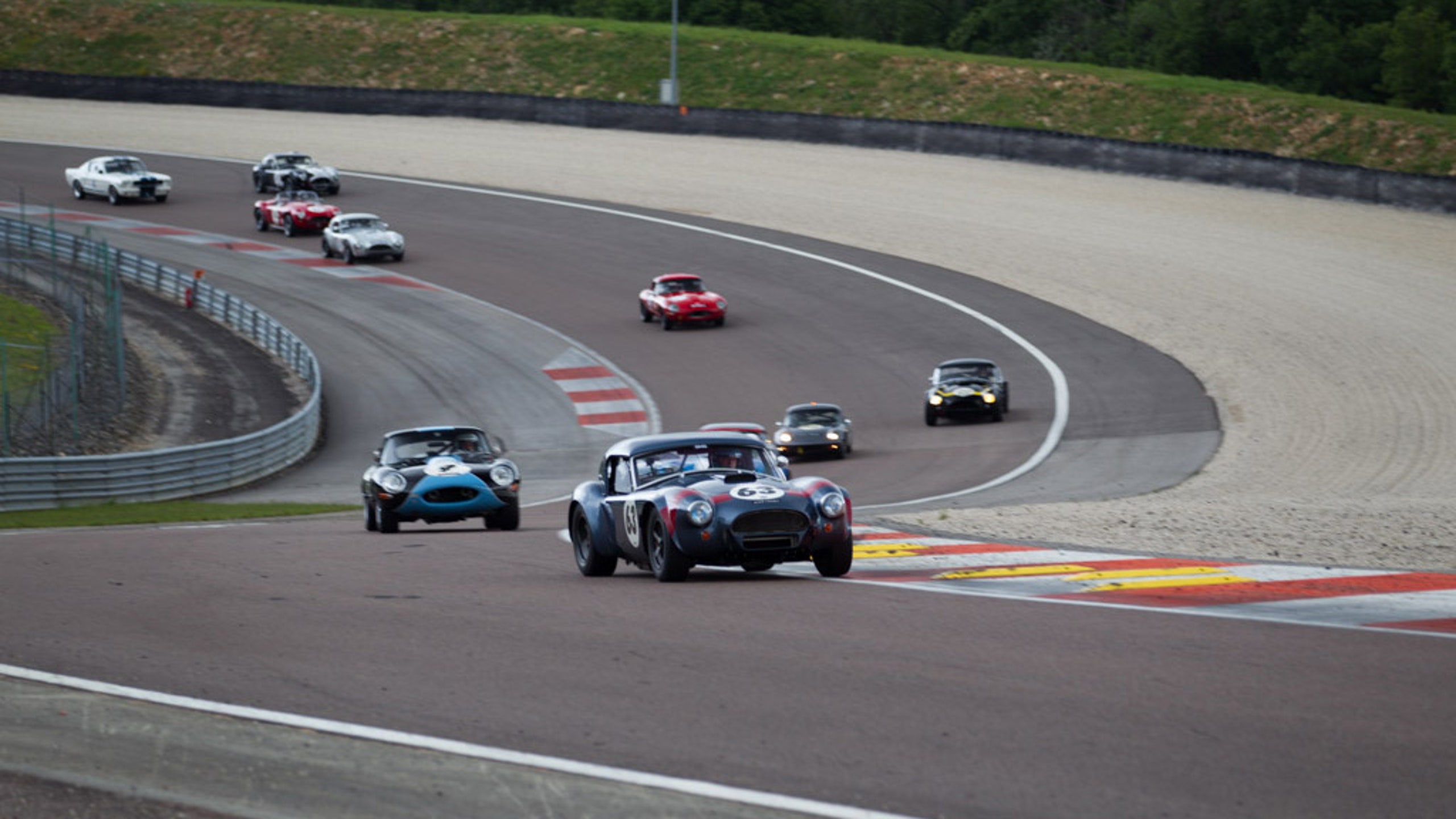 Notes from Grand Prix de l'Age d'Or, Europe's oldest historic race
BY foxsports • June 11, 2016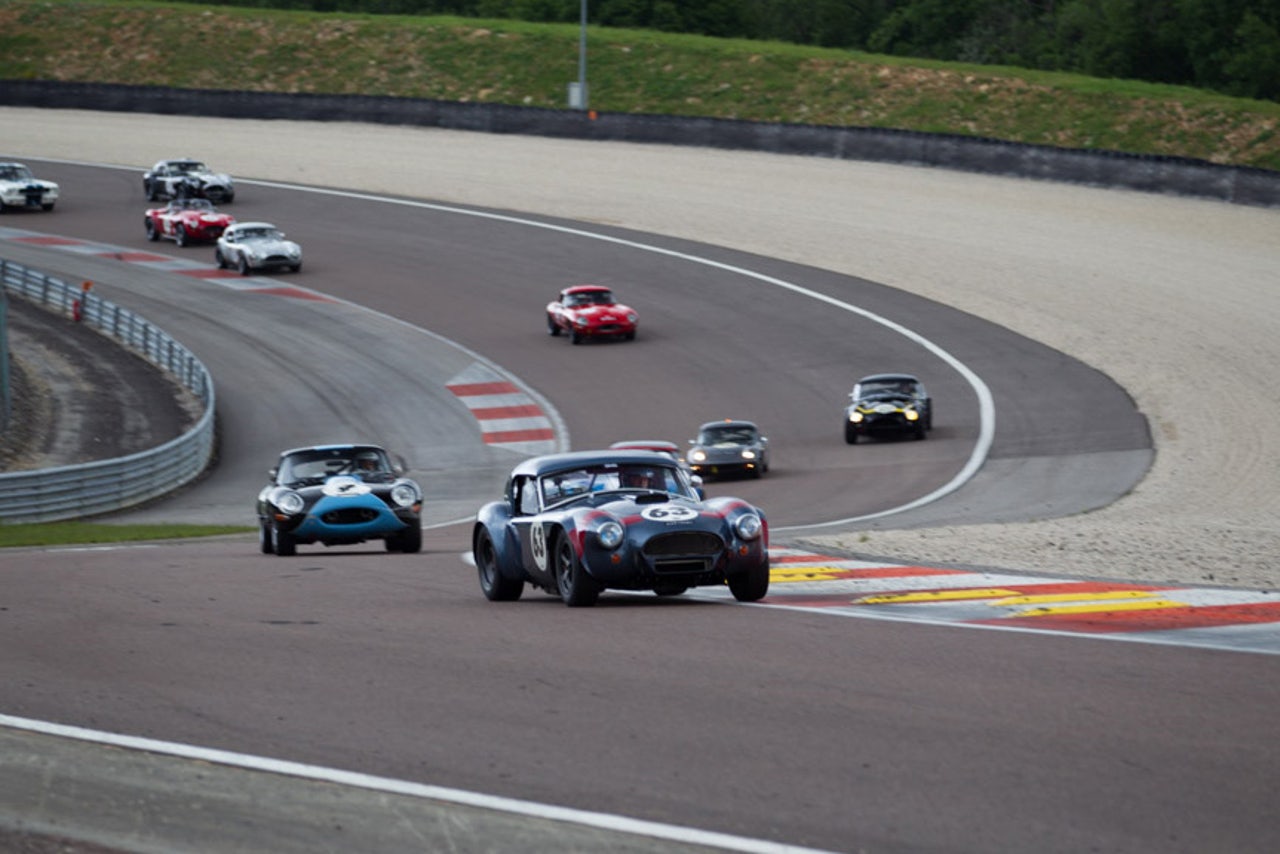 Since 2014, Europe's oldest historic race meeting, the Grand Prix de l'Age d'Or, is back under the wing of Patrick Peter with his highly experienced Peter Auto organization. While the last two editions still featured Grand Prix cars, this year's event focused almost entirely on sports and touring cars with fields ranging from 1920s Bugattis through to early 1990s Group C racing cars. Endurance is a key word in the Peter Auto events and, at the 2016 Grand Prix de l'Age d'Or, the spectators were treated to over 10 hours of racing, not including the practice and qualifying sessions. What was also distinctly different from the truly scorching 2014 and 2015 editions was the weather, as this year started off with rain on Friday morning and, the remaining days, a shower never seemed far off, but fortunately did not appear. In fact, just minutes after everyone left the track on Sunday, the heavens opened.
Before we took off again from the undulating Circuit Dijon-Prenois, we captured every session, resulting in this class-by-class, 300-shot gallery that includes more than enough spray, flames and slides to suit your appetite.
New to the party: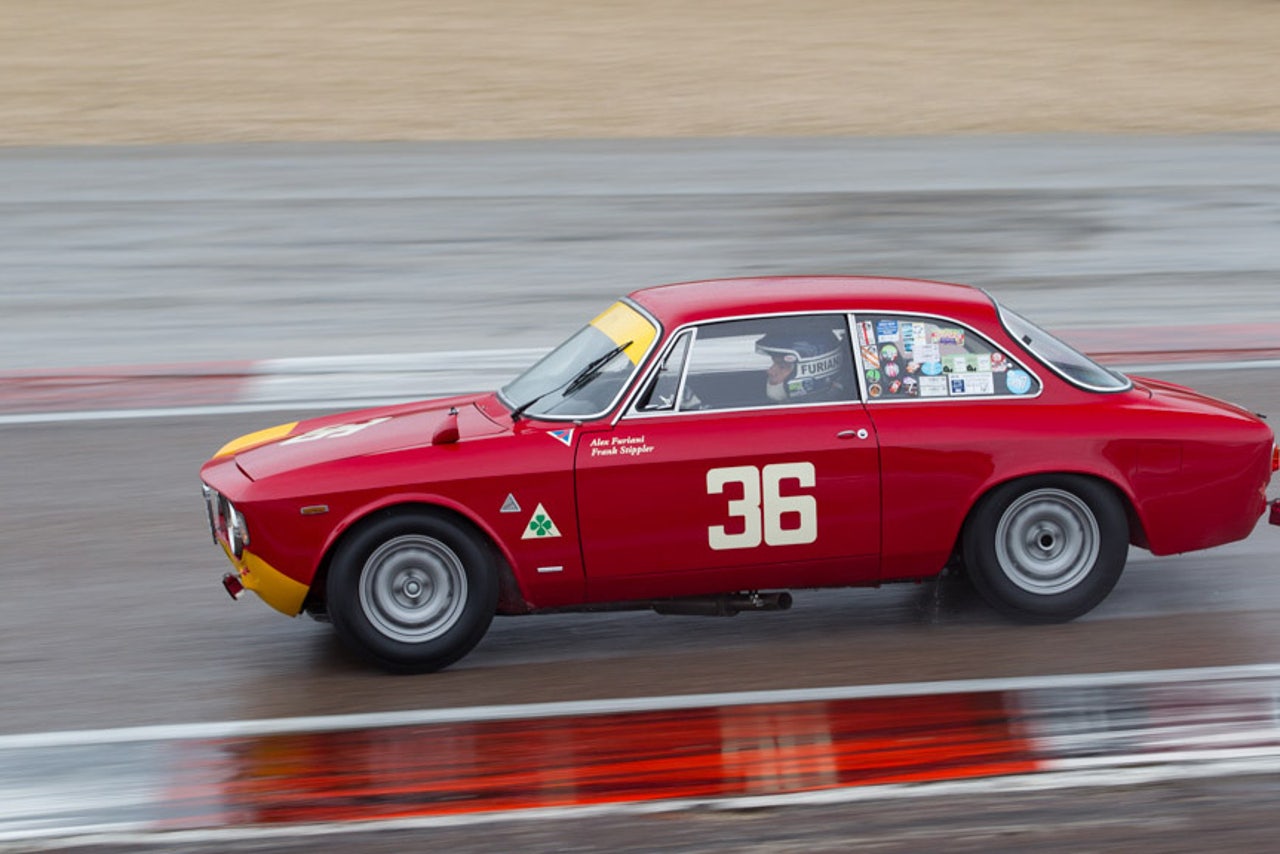 An Alfa Romeo Giulia GTA Corsa competes during a U2TC race.
Compared to the earlier Peter Auto events held this year, three new grids were added to the schedule for the Grand Prix de l'Age d'Or. Run over two 20-minute races was a grid for early Formula Junior cars, which included many oddities like the Jocko Special, a Hillwood and an Autosud. Both races, however, were won by Robin Longdon in the Lola Mk2 he has raced for many years. Of an altogether earlier vintage was the Trophee Legende for 1920s and 1930s sports cars. The field was sponsored by the local council and was led to the flag on both occasions by Christian Traber in the Talbot Lago T26 Monoplace Decalee from 1939. The U2TC series for the 1960s Touring Cars is a regular support event for Peter Auto and this year featured a star-studded fielded. Among the lead drivers was former BTCC champion Steve Soper, who shared a Lotus Cortina with owner David Cuff. Also on the grid was Nurburgring 24 Hours winner and Audi works driver Frank Stippler, who is a regular in the Alfa Romeo he races along with Alex Furiani. Both these cars featured at the sharp end in the two 40-minute races but Soper and Cuff lost valuable time during the mandatory pit stop in the second race. Regardless of their mishap, they would have come up short to challenge Furiani and Stippler in their highly successful GTA.
Sixties' Endurance: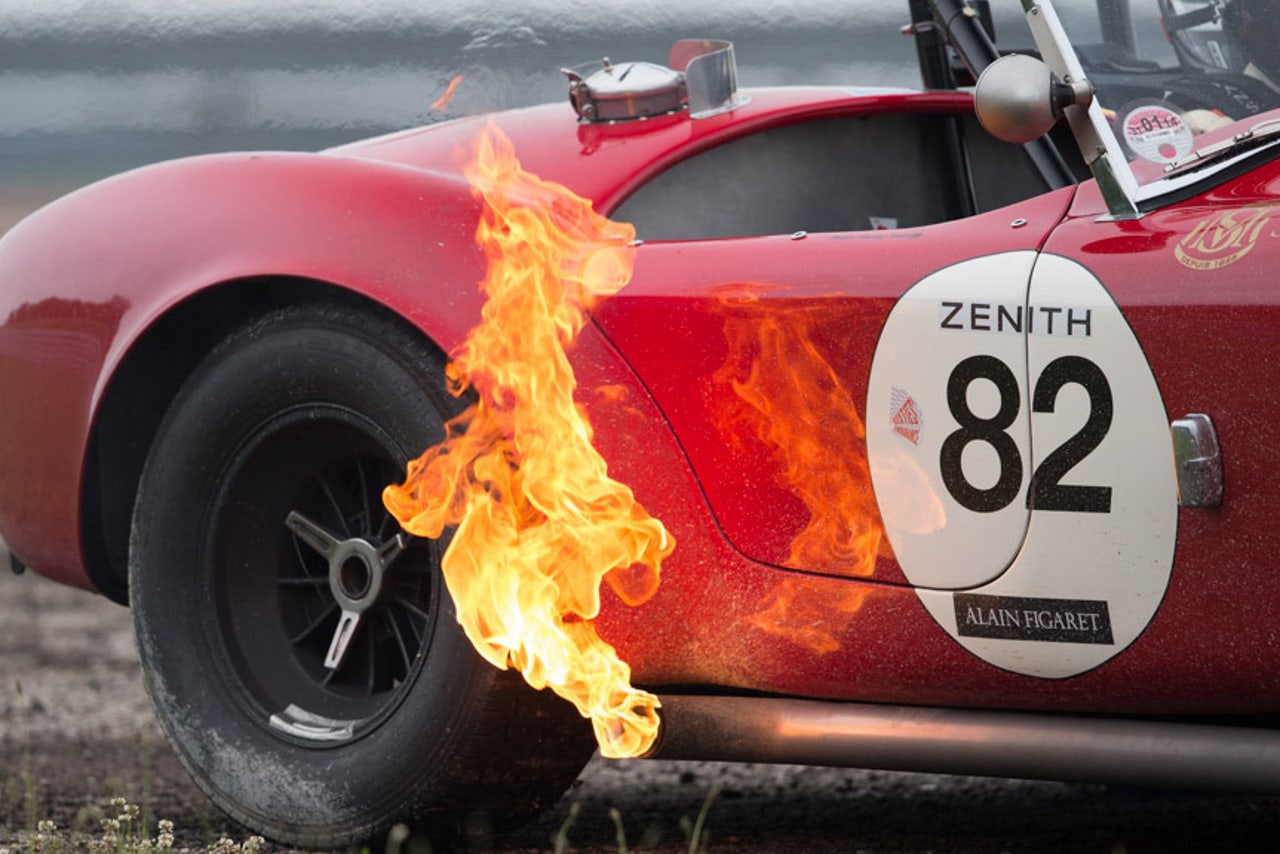 An AC Shelby Cobra runs into trouble during a Sixties' Endurance race.
Heritage Touring Cup:
Always a fan favorite is the Heritage Touring Cup for Group 1 & 2 machines of the 1970s and early Group A cars of the 1980s. Colorful and very diverse, this grid saw a 1960s Mustang take on a Volvo 240 that was almost 20 years its junior. As the cars are built to various regulations, the newest cars are not necessarily the quickest. In qualifying, however, it was the 1983 Pinepac Mustang of David Huxley that was put on pole position by ace-racer Nigel Greensall. He just pipped the nine-year older Ford Capri that was shared by Grant Tromans and Richard Meaden. In the race, the latter grabbed an early lead in the ferocious Capri, which is built to 1974 works specification and boasts a high-revving four-cam V6 engine. Unfortunately, it is as delicate as it was quick and Meaden was one of the one-hour race's earliest retirements. This allowed Greensall to build up a lead before handing over to Huxley. In what was only his second race in the series, he had to defend that lead against seasoned competitors Claude Boissy in a Ford Escort and Yves Scemama in another Capri. Huxley defended the position valiantly but eventually had to concede first to Scemama and second to Boissy.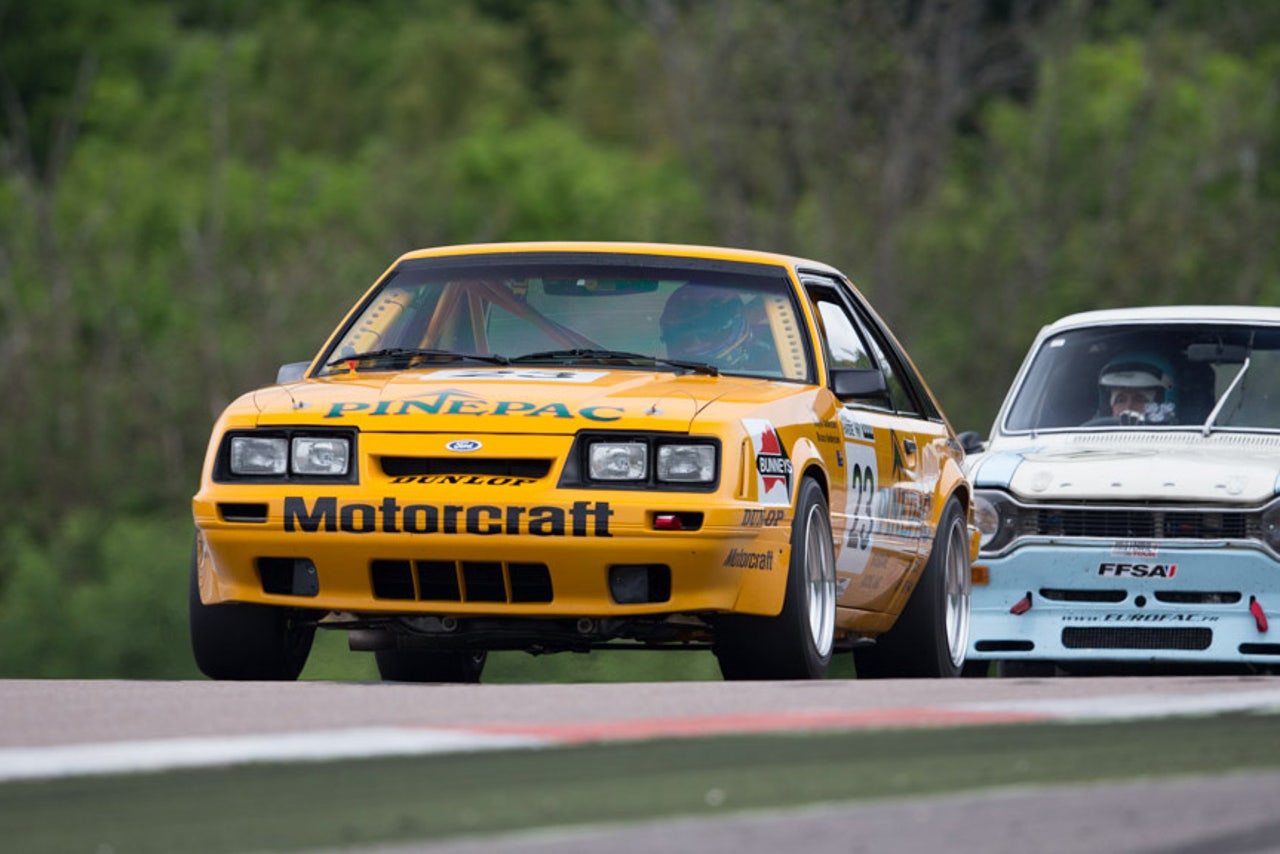 A Ford Mustang GT Group A competes during a Heritage Touring Cup event.
Classic Endurance Racing:
Group C Racing: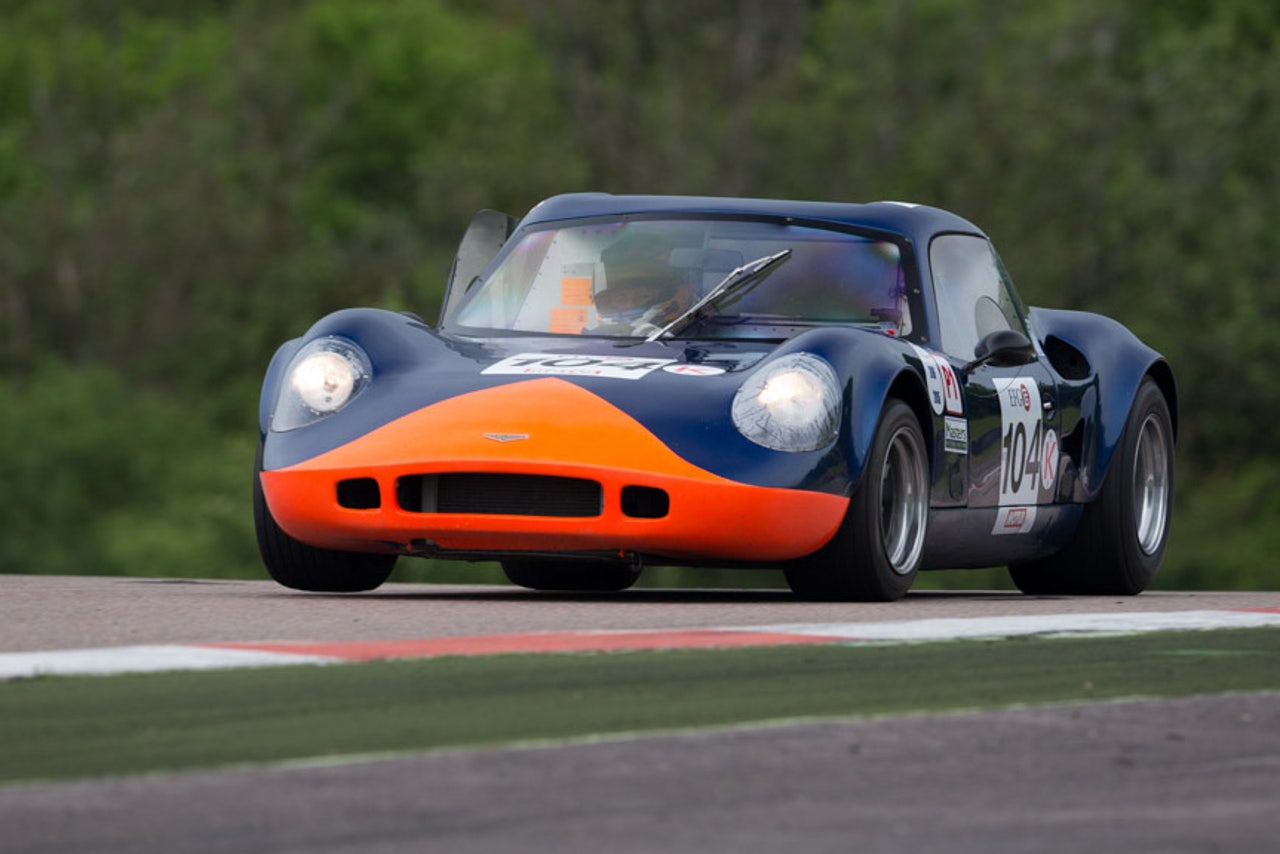 A Chevron B8 BMW competes during a Classic Endurance Racing 1 race.
New to the Grand Prix de l'Age d'Or and the cherry on the cake were the pair of 45-minute Group C races. Although consisting of less than two dozen cars, the field was very diverse, headlined by a Lancia LC2, Peugeot 905 and one of just three Lola T92/10s, which is among the very last Group C cars designed. Driven by Nathan Kinch, the Judd V10-engined Lola proved to be the class of the field. In both practice and qualifying, he completed just a handful of laps but was fastest in both sessions. In the first race, he was untouchable and he marked his 24th birthday with a great victory ahead of Katsu Kubota in a Nissan R90CK and Steve Tandy in a Chevrolet-engined Spice. Unfortunately, the Judd's spark box acted up and the V10 refused to fire ahead of the second race, which left Kinch no chance to repeat his victory, while Tandy also failed to make it to the start. Although Michael Lyons started on pole in the unique Gebhardt C91, the race was Kubota's to loose. He could even afford a sojourn through the gravel after a failed attempt to pass Lyons going into the second lap. The Japanese driver eventually beat Lyons by three seconds, while father and son Pierre-Alain and Erwin France were third in their Porsche 962C.
Final thoughts: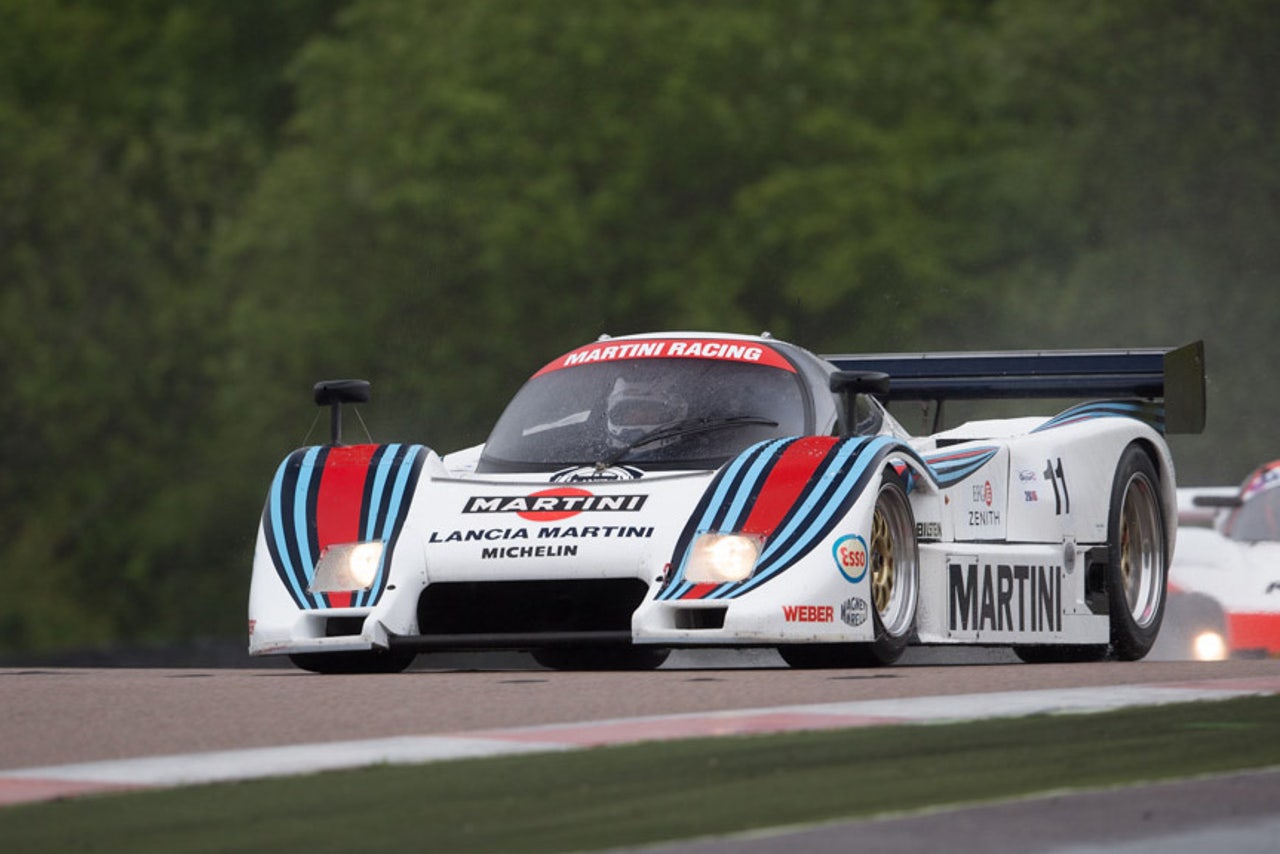 A Lancia LC2 competes in a Group C race.
Despite the challenging weather conditions, just over 14,000 spectators visited the Circuit Dijon-Prenois for the 52nd Grand Prix de l'Age d'Or. They were treated to a great spectacle on track, and they also had the opportunity to examine the cars more closely in the free-to-access paddocks. The various clubs were also strongly represented, which only added to the spectacle. All this and much more can be found in our exclusive, 300-shot gallery.
Story originally on UltimateCarPage.com
---