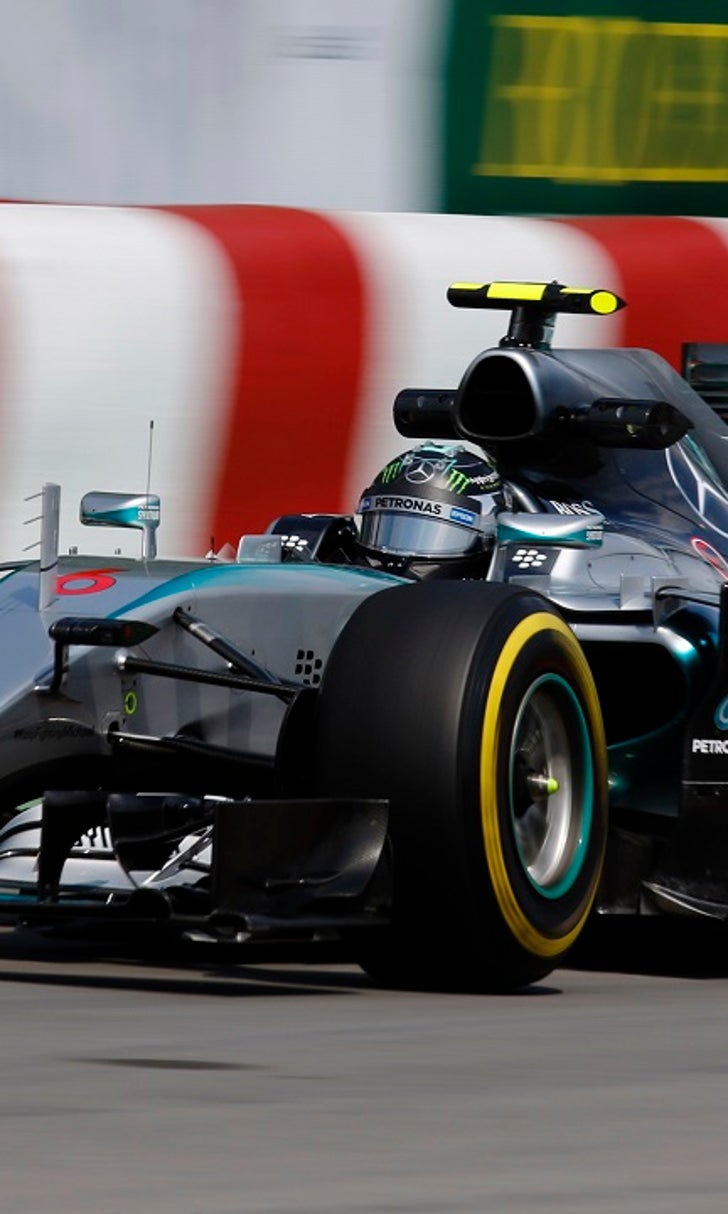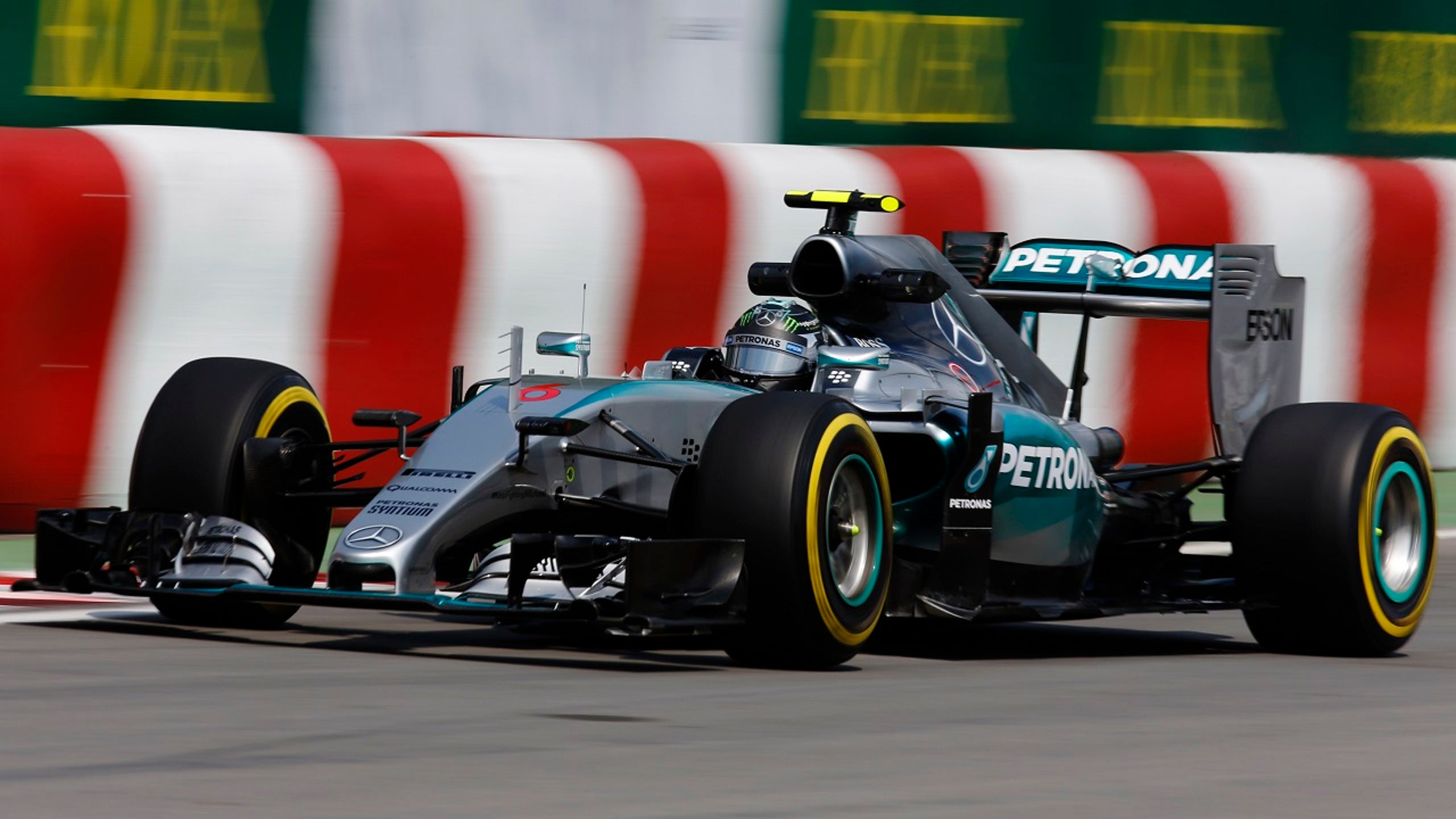 Nico Rosberg targeting improved performance at Austrian GP
BY foxsports • June 17, 2015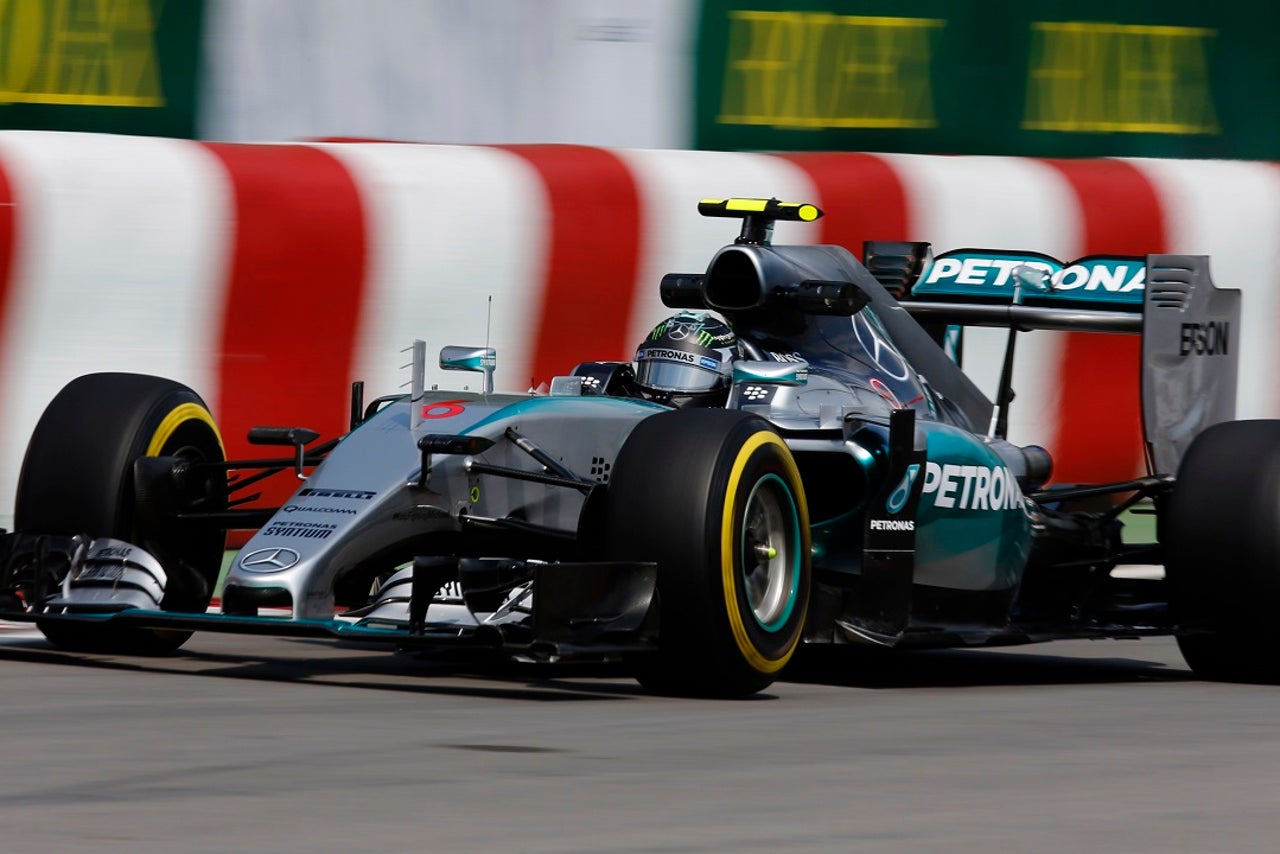 Nico Rosberg is still kicking himself for failing to pressure Lewis Hamilton in Montreal, and now has to make up for it at this weekend's Austrian Grand Prix.
Rosberg missed out on a hat-trick of wins after finishing second at the Canadian Grand Prix, as Hamilton won the race to extend his championship lead over his Mercedes teammate to 17 points.
With the form Hamilton has been in so far this season -- four wins out of seven races -- Rosberg has to make the most of any opportunity he gets.
The German driver gained good momentum after winning in Spain and Monaco, with Hamilton finishing second and third respectively, but his best form eluded him in Canada.
"Canada was really lost for me on the Saturday," Rosberg said. "Not getting everything together in qualifying hurt my chances big time."
Another pole position in Saturday's qualifying would complete a calendar year of pole positions for Mercedes.
The last time either Hamilton or Rosberg failed to qualify in pole was at last year's Austrian Grand Prix. Still, that did not hinder Rosberg, who won from third on the grid.
"My first race at this track last year couldn't have been much better. Of course, we didn't have the ideal start in qualifying but we nailed it on Sunday and it was great to get the win," Rosberg said. "I'm sure we'll have some tough competition here once again with Williams and probably some others too."
Hamilton's performance was arguably even more aggressive, driving brilliantly from way back in ninth spot on the grid to finish second.
The atmosphere around the Red Bull Ring track in Spielberg, nestled in the Styria region of Austria and surrounded by rolling hills, was among the most festive in F1 when it returned to the calendar last year. It gives drivers a welcome chance to connect more with the fans, amid a growing concern that the sport is lacking in excitement compared to previous years, with Mercedes crushing the competition, less noisy cars and a lack of overtaking some of the main sticking points.
"It's a circuit I really enjoy driving and the crowds are unbelievable, so I'm looking forward to getting back out there and having a good battle," Rosberg said.
The design of the track, with many long straights combined with some high-speed corners is similar to Montreal, which will no doubt please Hamilton.
"It was a great feeling to finally get back on top in Canada," said Hamilton, who is eyeing a 38th career win. "Now, though, it's time to move on and put things right at a circuit I had a tough introduction to last year."
The race should also give an indication whether Red Bull is genuinely improving after a difficult start to the season underlined by problems with the Renault engines.
Daniil Kvyat finished fourth and Daniel Ricciardo finished fifth at Monaco -- Red Bull's best result so far. But Monaco's circuit is the hardest to overtake on, and so this did not expose Red Bull's relative lack of racing pace. The inconsistency resurfaced in Montreal, where Kvyat was ninth and Ricciardo 13th.
The days of Red Bull dominating with Sebastian Vettel winning four straight titles from 2010-13 seem a long way away, and the team's motorsport consultant Helmut Marko is not optimistic that Red Bull can give its passionate home fans something to cheer about.
"As soon as there is a long straight we lose out. We know that we have a handicap on the engine side, horsepower-wise," Marko said. "The next circuits that are similar to Monaco are Budapest and then Singapore. If you only have three venues where you are relatively competitive, that spells the end to any dreams of glory. That is annoying."
Vettel, meanwhile, needs to bounce back after a disappointing fifth-place finish in Canada, a result that leaves him 43 points behind Hamilton.
---