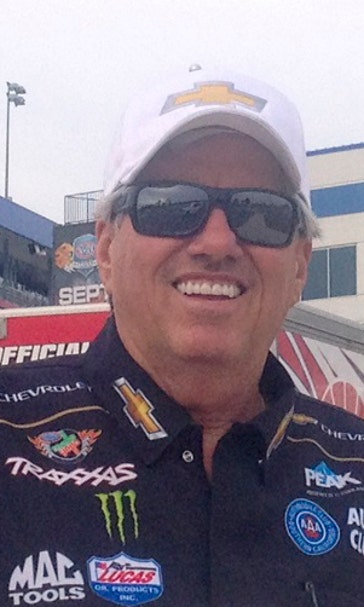 NHRA legend John Force is OK after elliptical machine accident
May 13, 2016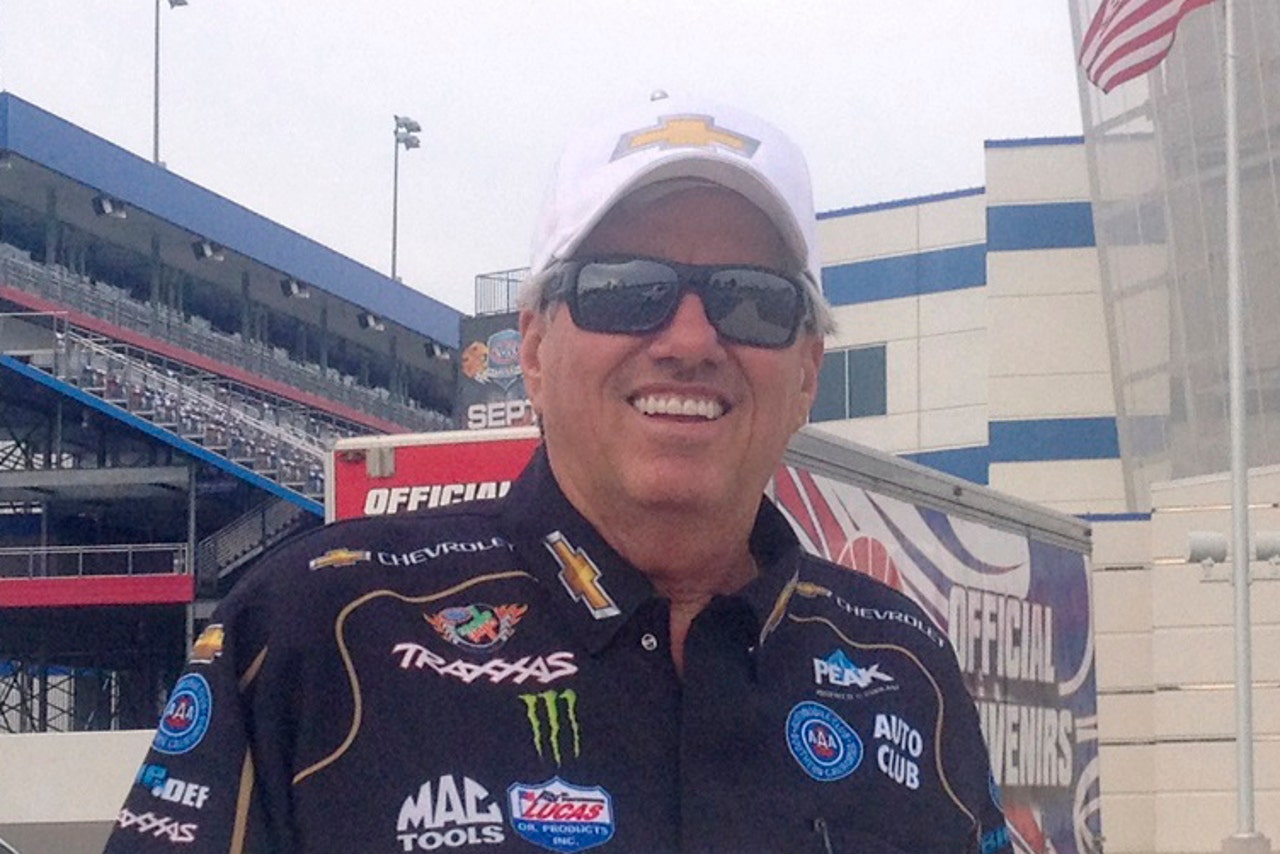 Sixteen-time NHRA champion John Force might want to learn how to run an elliptical machine before he ever tries to climb behind the wheel of a Top Fuel dragster, the top of the food chain in drag racing machinery.
Since his 2007 Funny Car crash, John Force has made himself a gym rat by working out 365 days a year.
Force knows the inherent dangers of driving a fuel burning Funny Car but never envisioned a weight room would ever require the NHRA's Safety Safari rescue team.
While in Indianapolis recently, during an open spot in a day filled with meetings, Force decided to put in some gym time.
Noticing the treadmill was occupied, Force decided to begin with the free weights. He went through a full routine, and when it became apparent the treadmill wasn't going to become available anytime soon, Force decided to give the elliptical machine a try.
Force admitted he liked the full workout of the machine and exerted every ounce of energy his now 67-year-old body could muster.
"I'm on this elliptical and I'm trucking along, and it's one of those cheap ones," Force admitted. "I'm all wound up on coffee and my whole arms and legs are going; all of a sudden, this whole thing tipped over."
Force's machine rolled over onto the occupied treadmill, and if not for the railing the results could have been disastrous.
"If his machine hadn't caught me, I would have knocked this guy through the glass," Force said. "The guy's like, 'What the hell is wrong with you?!"
In the midst of the commotion, the gentleman paused for a moment and did a double take.
"You're John Force," he said.
The gentleman then apologized to Force.
"I felt bad because I almost killed the guy," Force admitted. "I've wrecked a lot of cars in my life and set them on fire, but that's the first time I've ever crashed an elliptical machine."
***
Bobby Bennett is the Publisher/Editor of CompetitionPlus.com, a leading independent online drag racing magazine, since 1999. For the latest in dragster news worldwide, visit www.competitionplus.com or follow on Twitter @competitionplus
---