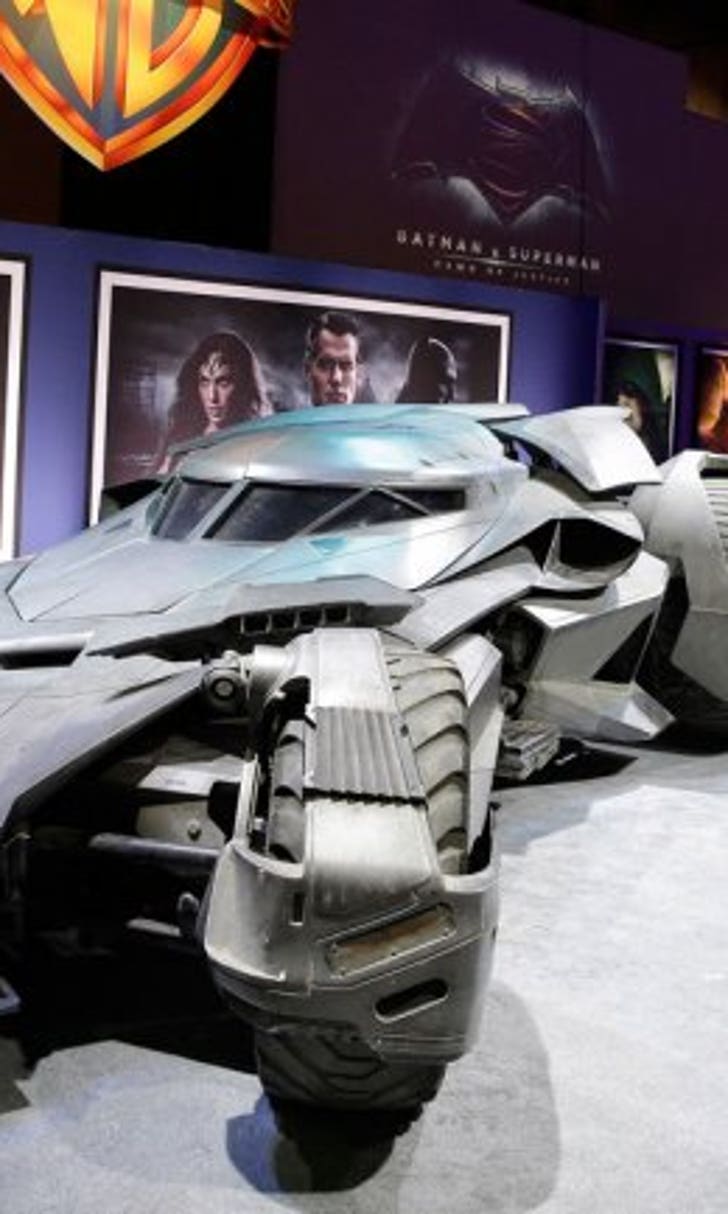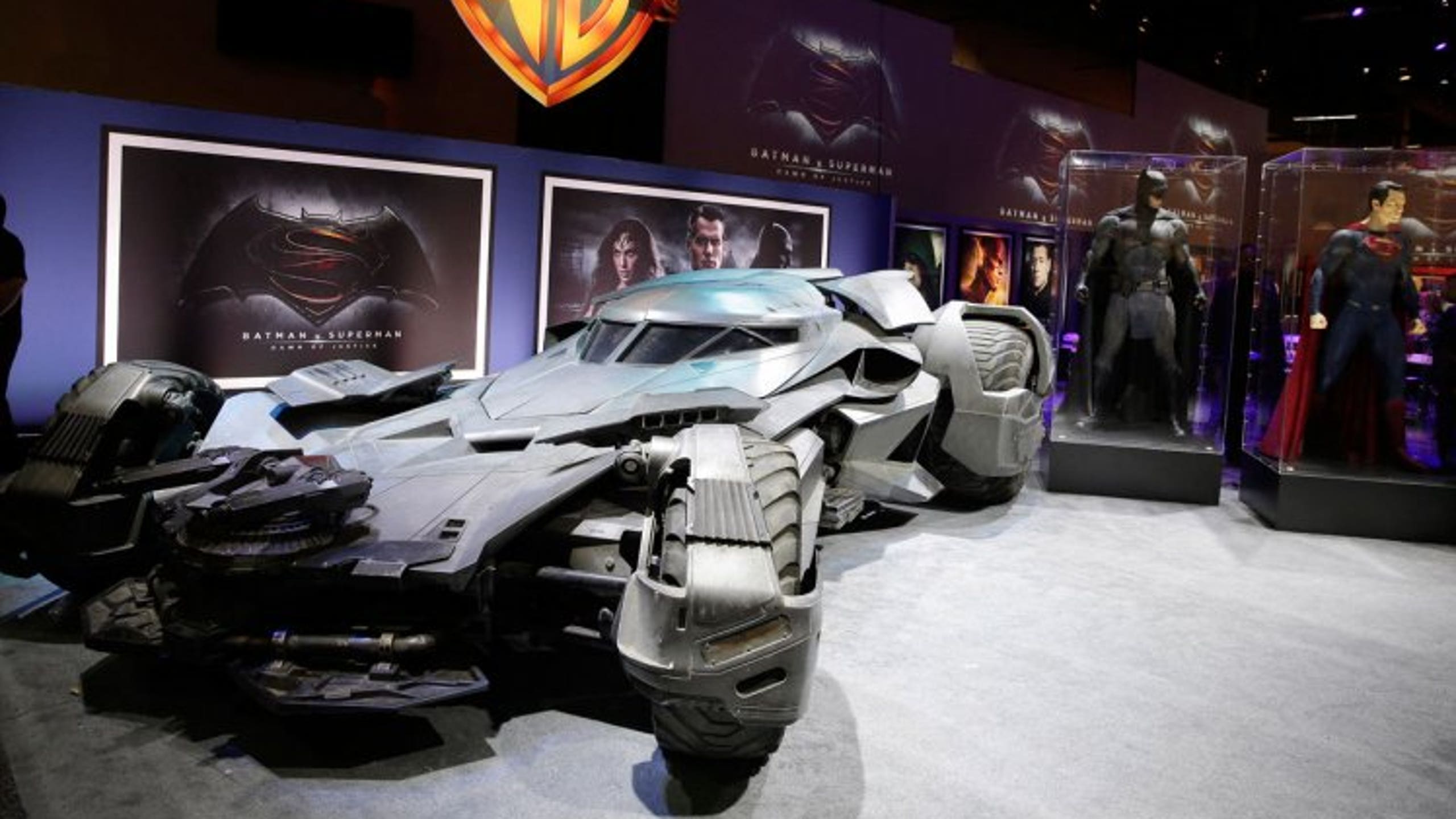 New 205-mph Batmobile set to star in 'Batman v Superman'
BY foxsports • June 17, 2015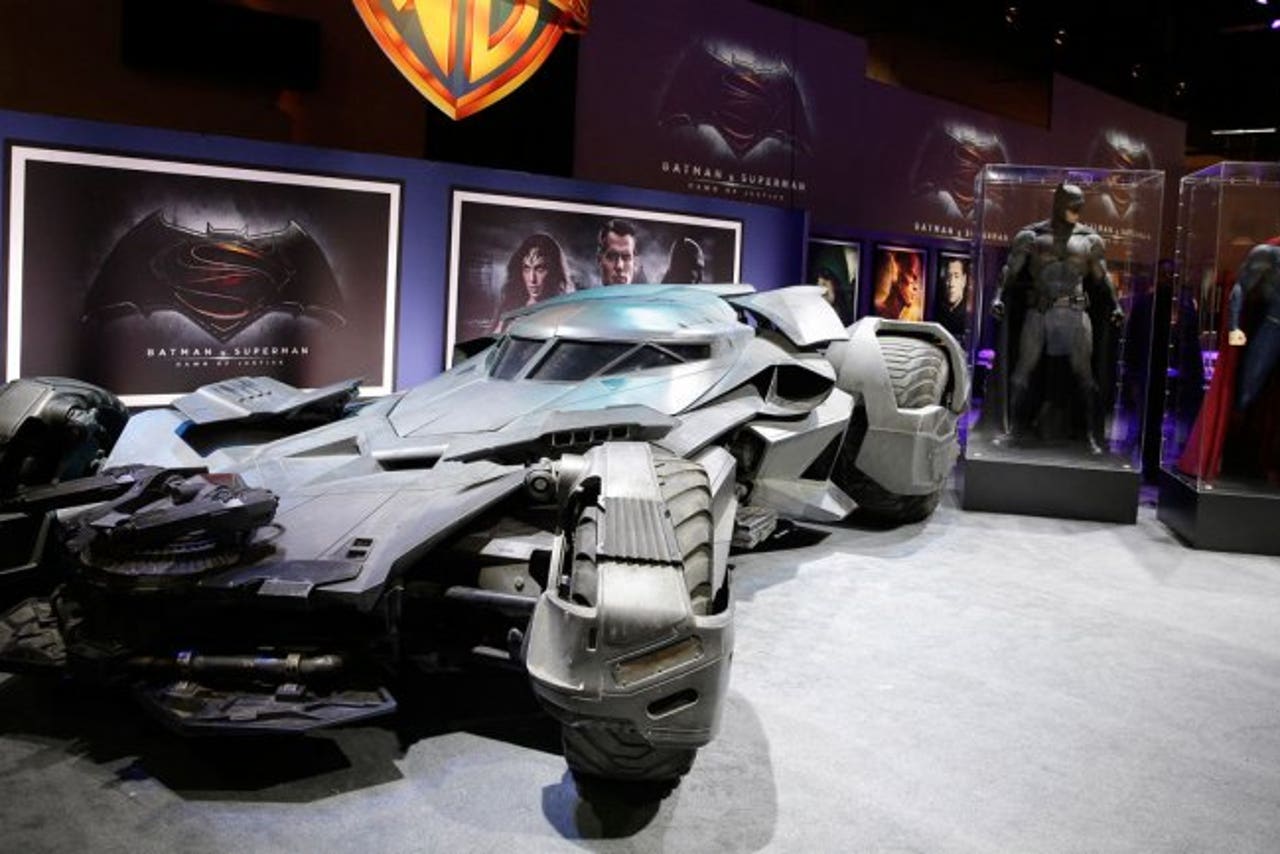 The newest version of the Batmobile was unveiled in Las Vegas and it's an intimidating, military-looking monster.
The vehicle will be featured in the upcoming movie "Batman v Superman: Dawn of Justice."
"This one is like on steroids, it's cool," said Batman fan, Reggie Watkins.
The car can reach speeds over 200 mph and weighs 7,000 pounds. The gigantic machine is 12-feet wide, nearly 20-feet long, and the rear tires are almost five-feet tall.
"It's pretty big seeing it in person than on screen," Watkins said.
The inside looks like a mixture between a classic muscle car and a futuristic cockpit. It's loaded with all the high-tech options the caped crusader needs including "stealth mode."
The new costume was also unveiled with the car. Actor Ben Affleck will play Batman and he'll be the man behind the wheel of this mammoth car in the film.
---