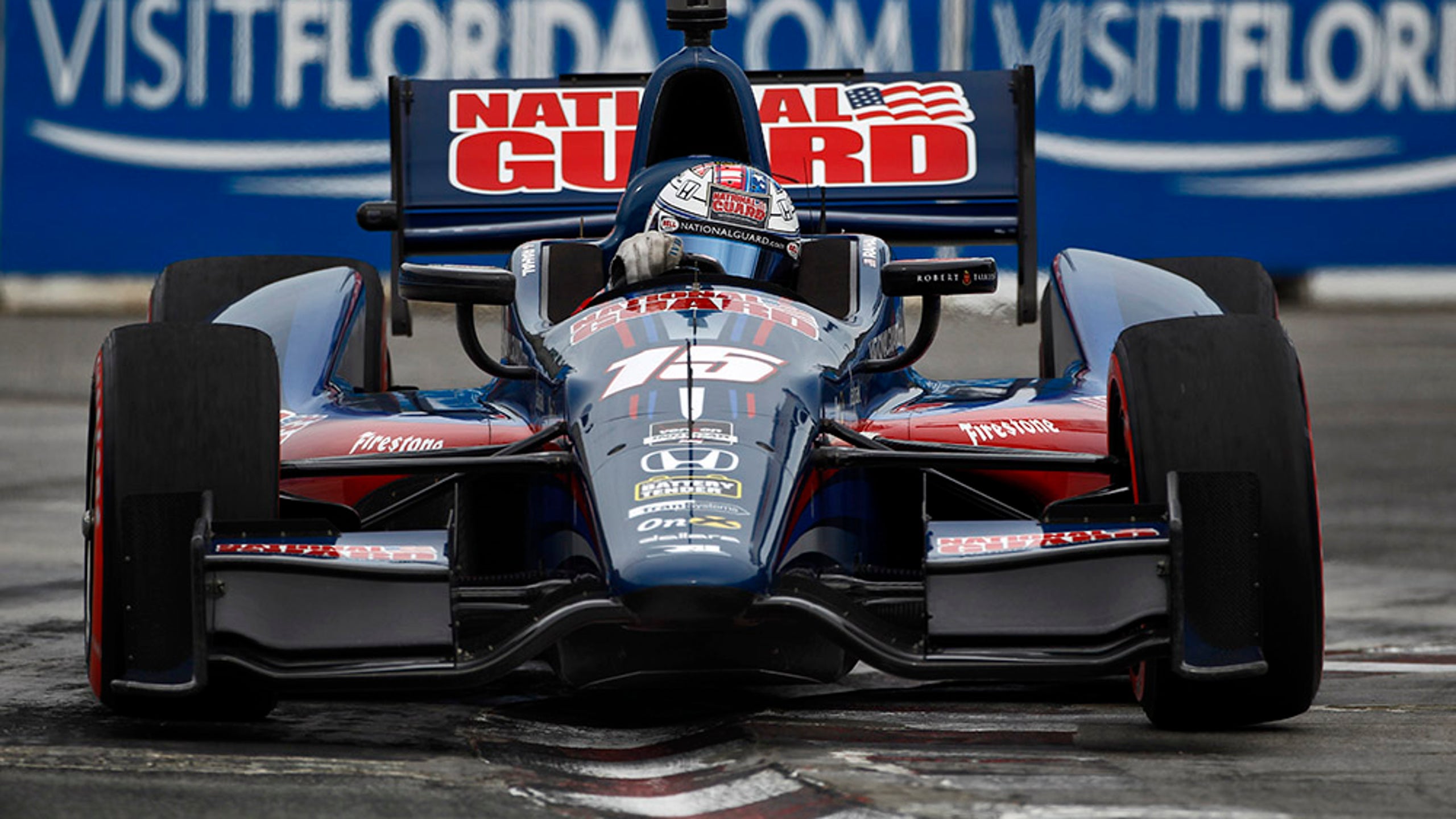 National Guard to pull out of NASCAR and IndyCar
BY foxsports • August 6, 2014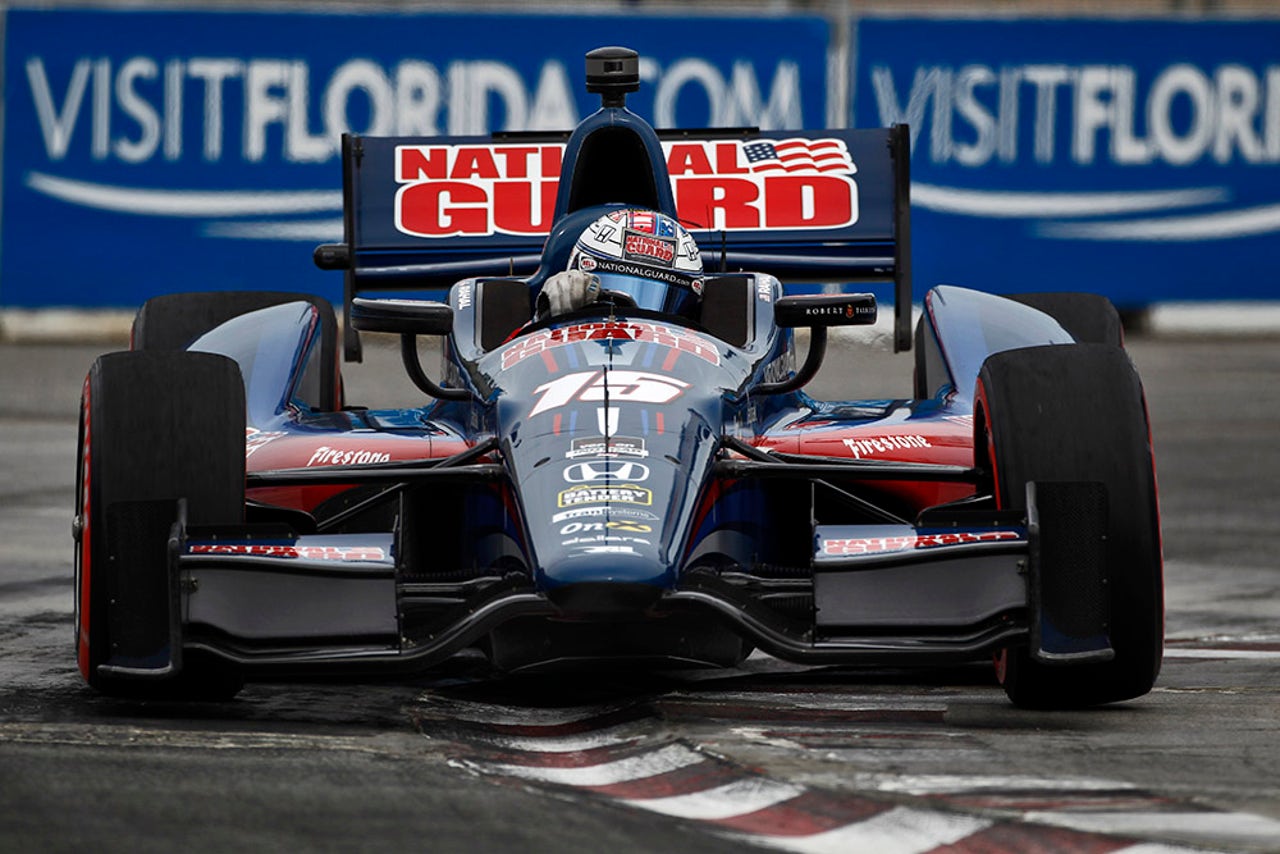 CHARLOTTE, N.C. (AP) The National Guard is ending its sponsorship of both NASCAR's most popular driver and one of the most recognizable names in IndyCar.
It's not clear when the guard is leaving motorsports. It said in a Wednesday statement on its web site that its contracts to sponsor Dale Earnhardt Jr. in NASCAR and Graham Rahal in IndyCar run through the end of the year. Typically, government contracts are reviewed annually.
But, Hendrick Motorsports said in a statement it has a contract with the guard through 2015.
''We have not been approached by the guard about potential changes and plan to honor our current agreement,'' the team said.
Bobby Rahal, co-owner of Rahal Letterman Lanigan Racing, said he learned of the guard's decision on Wednesday. He called it disappointing news ''given the significant incremental brand exposure we have worked to produce for the National Guard in our first season together, including various off-track marketing and advertising programs focused on supporting the mission set forth.''
The guard said it spent $32 million on its NASCAR sponsorship and $12 million on its IndyCar sponsorship this year, and noted that ''sports sponsorships have played an important role in helping the guard build strong brand awareness.'' But, the guard statement said its sponsorship contracts in NASCAR and IndyCar ''are set to expire at the end of the current season,'' which contradicts the Hendrick claim.
''Significantly constrained resources and the likelihood of further reductions in the future call for more innovative and cost-effective ways of doing business,'' Maj. Gen. Judd H. Lyons, acting director of the Army National Guard, said in the statement.
Military funding has come under increased scrutiny in Congress. Sen. Claire McCaskill of Missouri has called the sponsorship ''wasting a bunch of money on a very expensive sports sponsorship.''
A spokesman for McCaskill noted Thursday the guard had followed the Army, Navy, Marine Corps, and Coast Guard in all ending motor sports sponsorships.
''Claire is a NASCAR fan, and loves the National Guard - but spending tens of millions of taxpayer dollars on a recruitment program that signed up zero recruits, and that has been abandoned by the other service branches as ineffective, just makes no sense,'' said spokesman John LaBombard.
The guard announcement comes just two weeks after Earnhardt and Rahal visited Indiana National Guard troops at Camp Atterbury.
The drivers' met with a brigade out of Evansville, recognized soldiers from the 713th Engineer Company, did a question and answer session before honoring soldiers from the 219th Battlefield Surveillance Brigade and Earnhardt even swore in six soldiers who recently committed six years to the National Guard.
The drivers both fired a Howitzer, detonated explosives and left the base in the Blackhawk helicopter in what was a moral builder for the guard.
But, a USA Today report earlier this year showed that data provided to the newspaper showed $26.5 million in NASCAR sponsorship in 2012 failed to land a single new soldier.
The guard said in its statement that motorsports is not the only marketing arena to suffer under reduced budgets.
''Since 2012, the Army Guard has reduced sports sponsorships from six - including professional fishing and motorcycle racing - to just the NASCAR and IndyCar sponsorships,'' the statement said. ''In fiscal year 2015, the Army Guard's marketing budget is expected to be about half of what it was just three years ago in fiscal year 2012.''
The guard has been with Earnhardt since 2008, when he joined Hendrick Motorsports. NASCAR's most popular driver has won three races this year - including Sunday at Pocono when the guard was on the No. 88 and his uniform as his primary sponsor - and is second in the Sprint Cup standings.
Rahal only landed the guard this season after a prolonged battle with Panther Racing, which had the sponsorship in IndyCar from 2008 through 2013. Although the sponsorship was originally awarded to RLL late last year, Panther owner John Barnes appealed and the review dragged on for months.
The Government Accountability Office eventually denied Panther's appeal and RLL said in February the guard would be the primary sponsor for Rahal's No. 15 Honda.
Panther Racing has since filed suit against RLL, IndyCar and Document Packaging Brokers, an Alabama-based company known as Docupak that is involved in administering the guard sponsorship agreements. Panther alleges it lost sponsorship valued at $17.2 million a year because of bid-rigging and other improprieties.
---