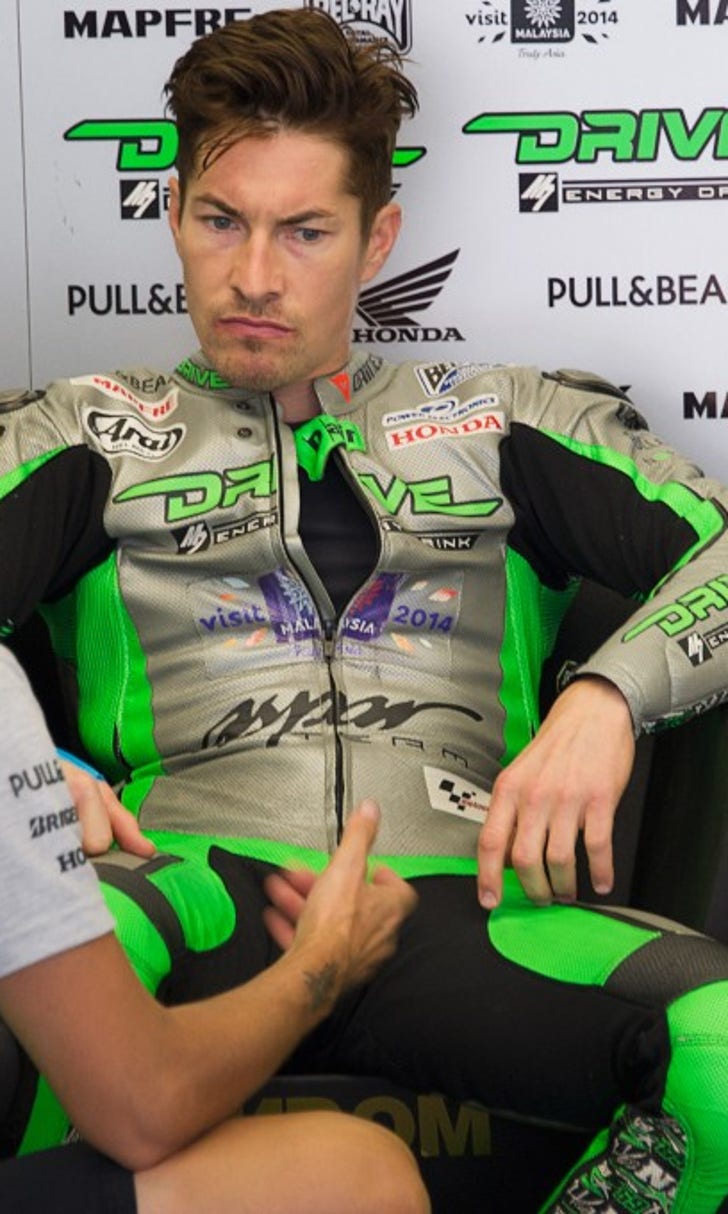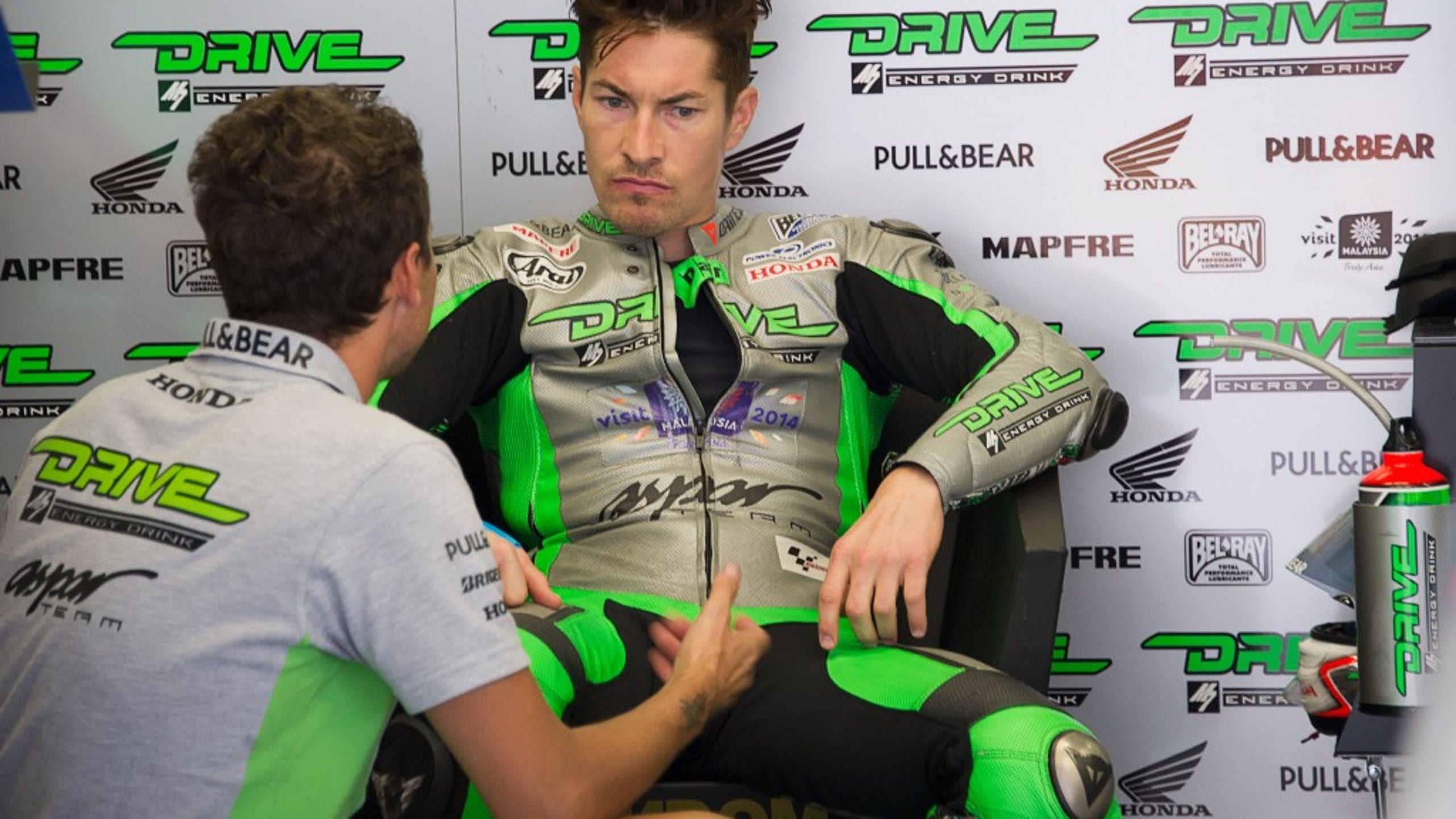 MotoGP: Hayden denies retirement rumors
BY foxsports • July 9, 2014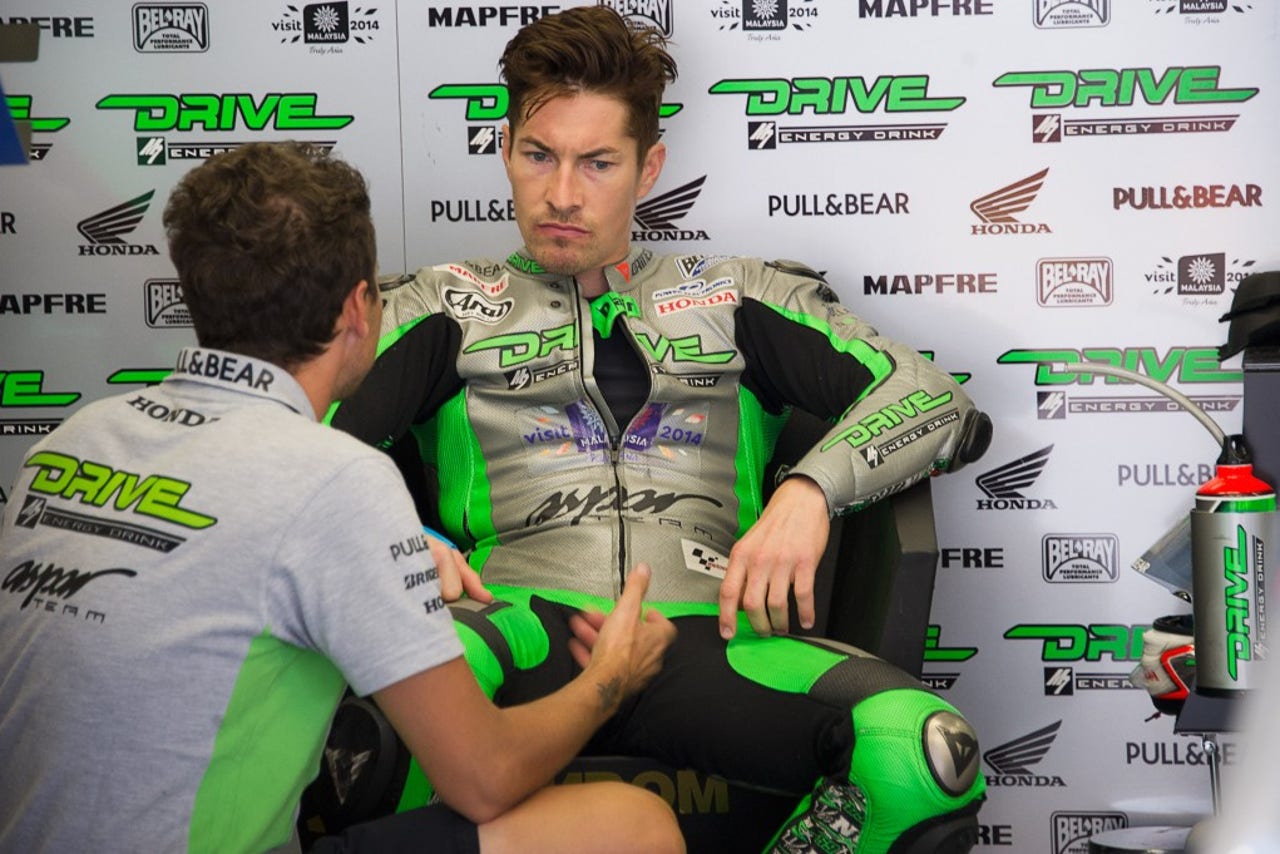 American rider Nicky Hayden has laughed off unfounded rumors that he was intending to retire from MotoGP because of injury issues with his right hand and wrist.
Hayden has endured a tough couple of weeks, with surgery in Italy 10 days ago putting his presence in Sunday's Catalunya Grand Prix in doubt.
On the eve of the Catalunya GP, paddock rumors had spread that Hayden was intending to announce his retirement because of the hand injury.
But the 2006 MotoGP World Champion has ridden through the pain barrier and he intends to race in Barcelona on Sunday. And keep on racing for the rest of the season.
"Somebody asked me that (about retiring) and I just laughed," Hayden said after qualifying 16th.
"I really don't know where these rumors come from. It seems the press in MotoGP are getting worse about starting rumors.
"I don't even really want to comment. The team was like 'should we make an announcement?'
"But if we commented on every rumor that's kicked around ... It would be comical. There is zero truth to it and I just laughed. My wrist is not perfect but I am not ready to retire."
Hayden had earlier told FOX Sports that he may require further surgery at the end of the season because of arthritis in his hand.
Hayden hopes that he will be able to complete the 25 lap race distance in Barcelona despite still being in the recuperation phase after surgery, but he has no desire to make excuses.
"I've not done a ton of laps to try and be in good shape (for the race)," Hayden said.
"It would be an easy excuse and I only had surgery 10 days ago and I still got stitches in, so it is not helping.
"Adrenaline should help a lot so we shall see."
If predictions of rain and wet race are correct, it would ease the physical strain on Hayden's wrist.
"I'm starting 16th so it won't hurt my feelings and physically it would be much easier (in the wet)," he said.
"We are prepared for the dry and it won't be easy going into a wet race with no practice. But I would take my chances and when you're starting in the back a little shake up wouldn't be bad.
"And our bike in the rain with less power might be more competitive because we know our chassis and handling is really good."
---