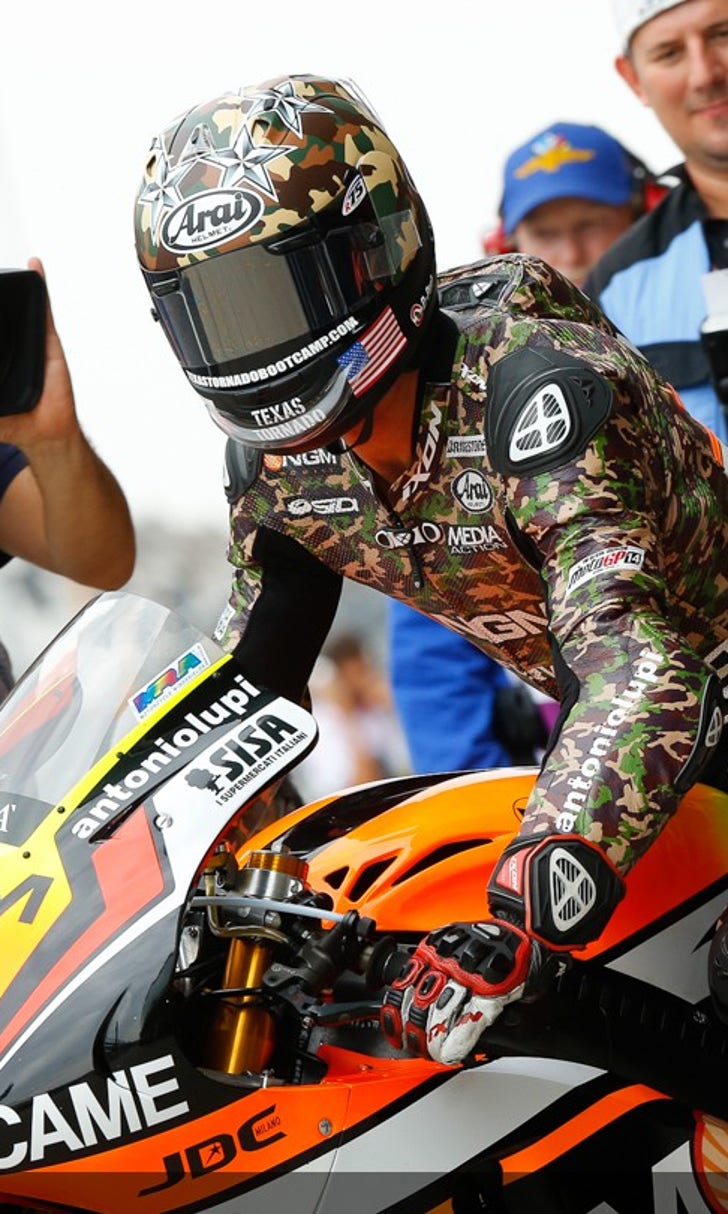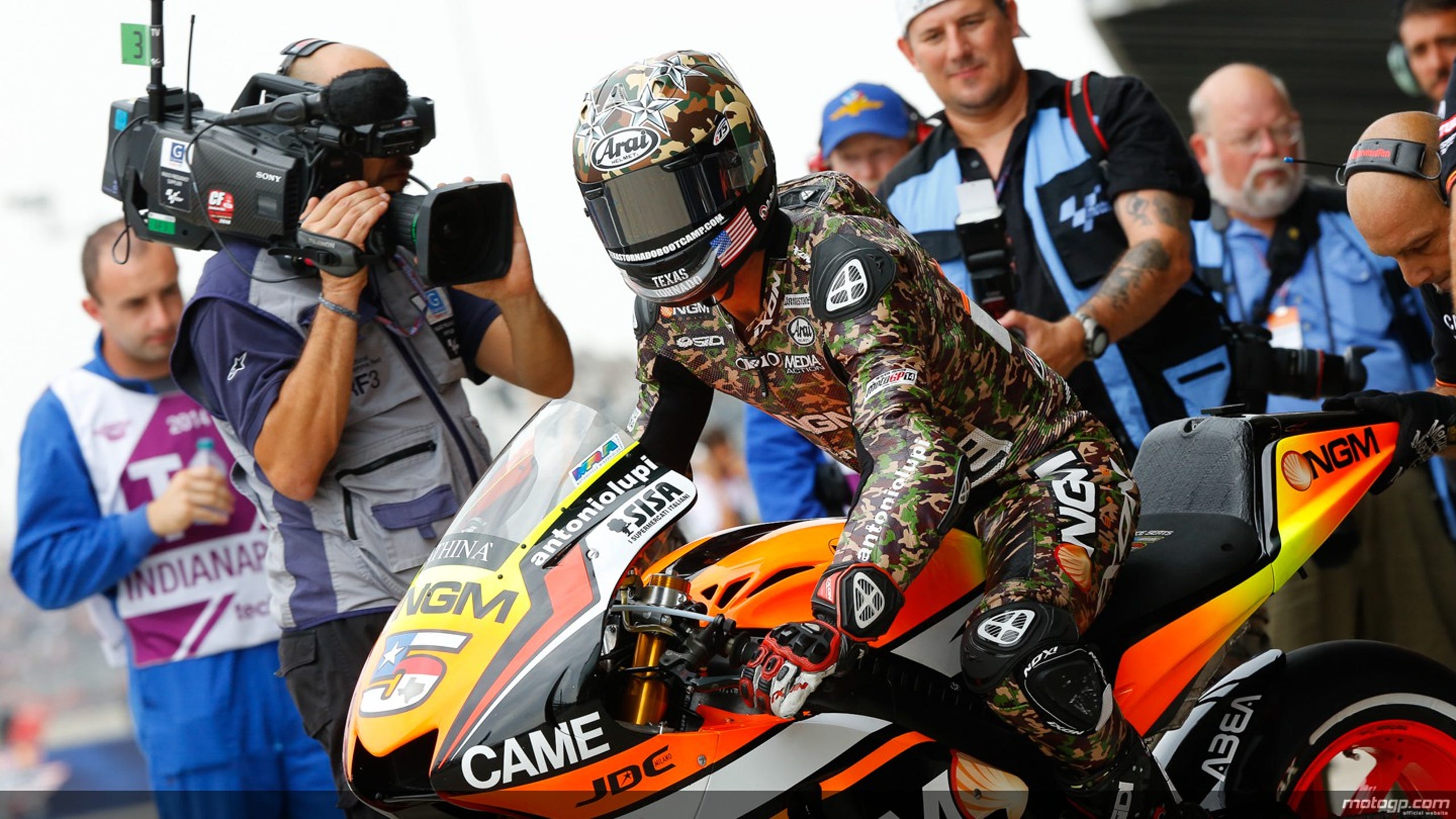 MotoGP: De Angelis replaces Edwards at NGM Forward Racing
BY foxsports • August 11, 2014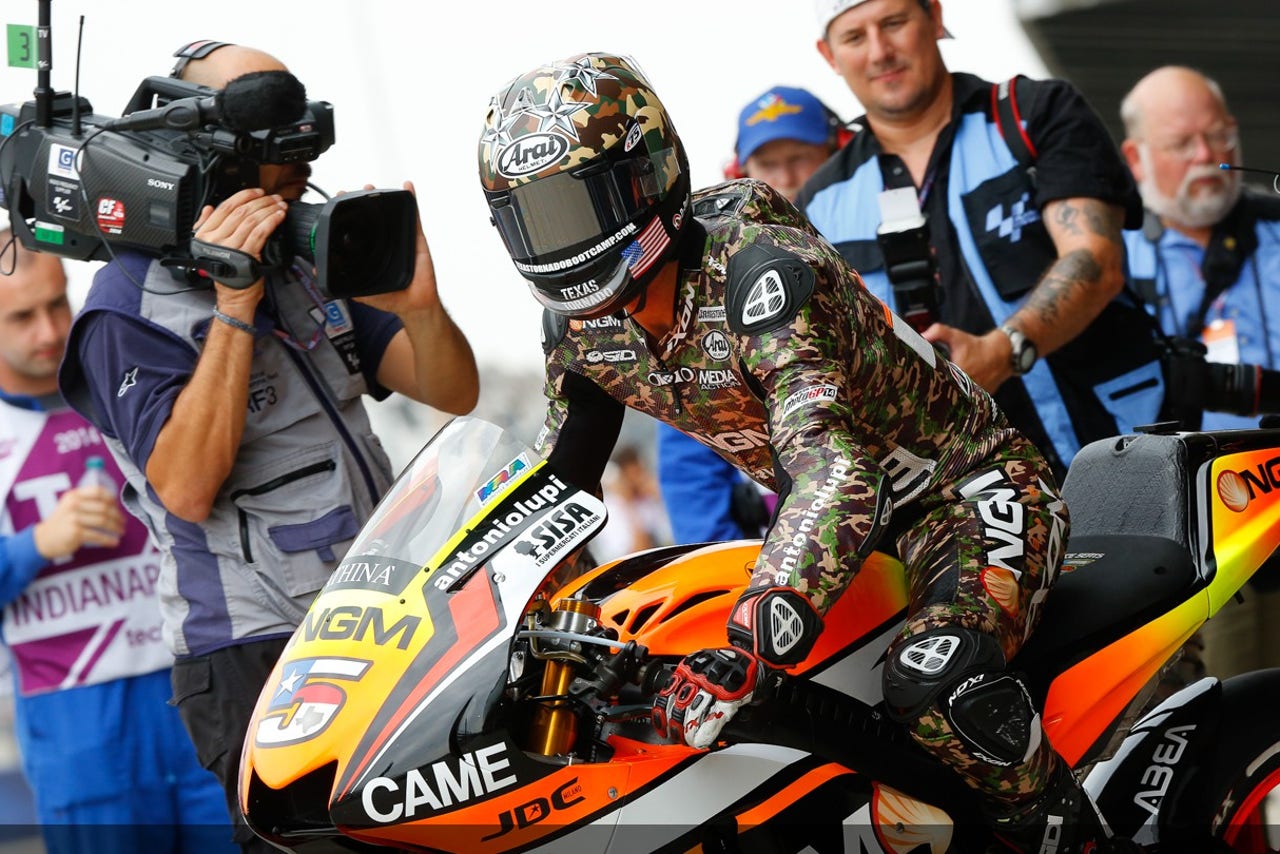 NGM Forward Racing and Colin Edwards have announced that the American will not be racing in Brno and, in the second part of the 2014 season, Alex de Angelis will ride for the team.
Two-time World Superbike Champion (2000 and 2002), 1992 AMA Champion and MotoGP™ protagonist Edwards will continue to be part of the NGM Forward Racing Team, contributing to the development of the machine and doing some wild cards. 
In his third season with Forward Racing, the 40 year-old Texan rider has contributed to the growth and success of the team, embarking on the adventure of the CRT project in 2012 and 2013 and the Open class this year. Thanks to his experience and personality, Forward Racing have now become one of the protagonists on the MotoGP grid.
Team owner Giovanni Cuzari said: "I'd like to thank Colin Edwards for everything he has done for our team. Our adventure in MotoGP has started thanks to him. Two times World Superbike Champion and successful rider in MotoGP, he accepted the challenge of the CRT project with us, scoring the first ever pole position and CRT win in Qatar 2012 in the year debut of this new class.  From that race we have constantly grown, improving the results."
"It was thanks to his experience that last year we chose the best package on the grid to race together in the new Open category. His contribution has been crucial and we now have eight wins out of 10 races. We will see Colin again this year as a wild card and he will always be part of the Forward Racing family. I'd like to thank Colin once again, he is an amazing rider and a great man."  
On bringing in De Angelis, Cuzari added, "I have always considered our team as a big family and Alex has already been part of our team. Moreover he has experience in MotoGP so I thought that he was the best rider to line up with our colors and I'm happy to give him this opportunity to return in the premiere class." 
Edwards stated, "It has been a great weekend here at Indy with lots of support  from the family, the friends and the team. I'm not 100 percent certain about how many races I will do until the end of the season but for sure I will be in Silverstone, whether I will be racing or not. I have big support there and I cannot miss this appointment. I am thinking about my future, the different possibilities. I'm happy and I look forward to the second part of my life."
De Angelis added, "It's a dream come true for me to return in MotoGP. I was working on this project last year, when I was racing with this team. Racing the second part of the championship with the NGM Forward Racing Team on board of a Forward Yamaha it's a great occasion and I'd like to thank Giovanni Cuzari for this opportunity as well as the Tasca Racing Team that released me."
---