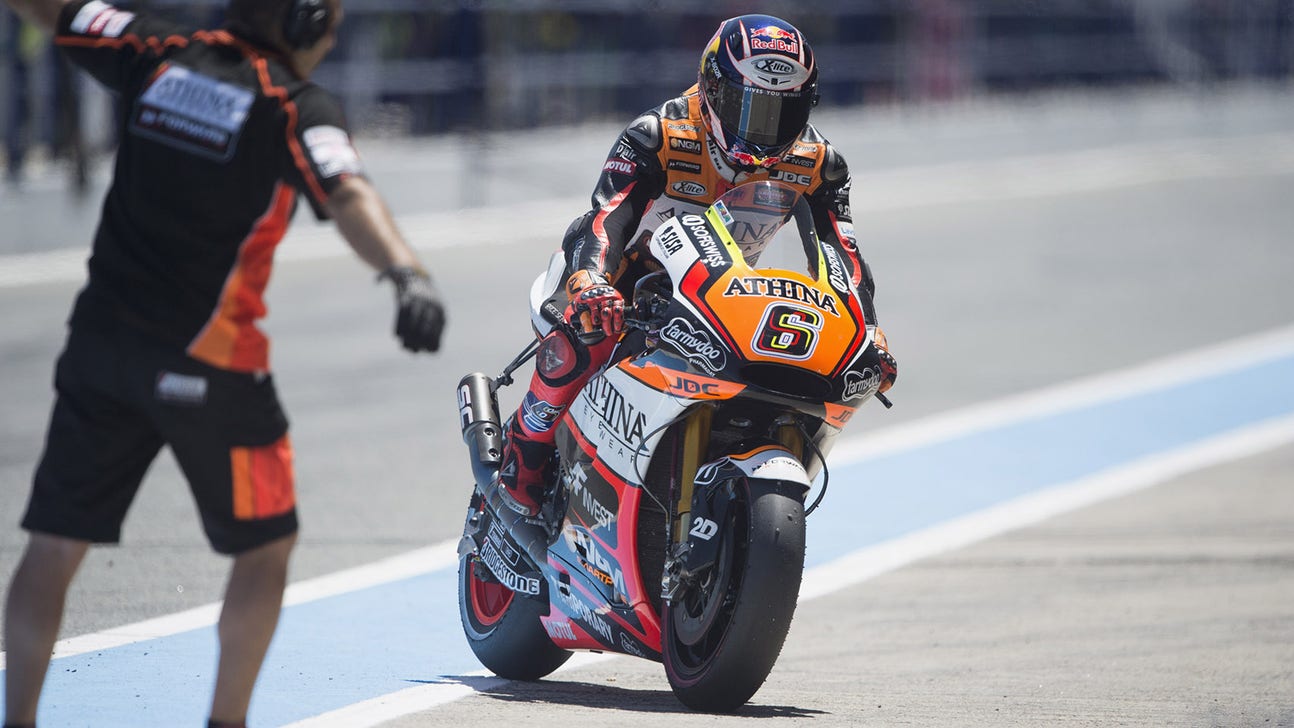 MotoGP: Bradl to miss home race after surgery
Published
Jul. 8, 2015 12:05 p.m. ET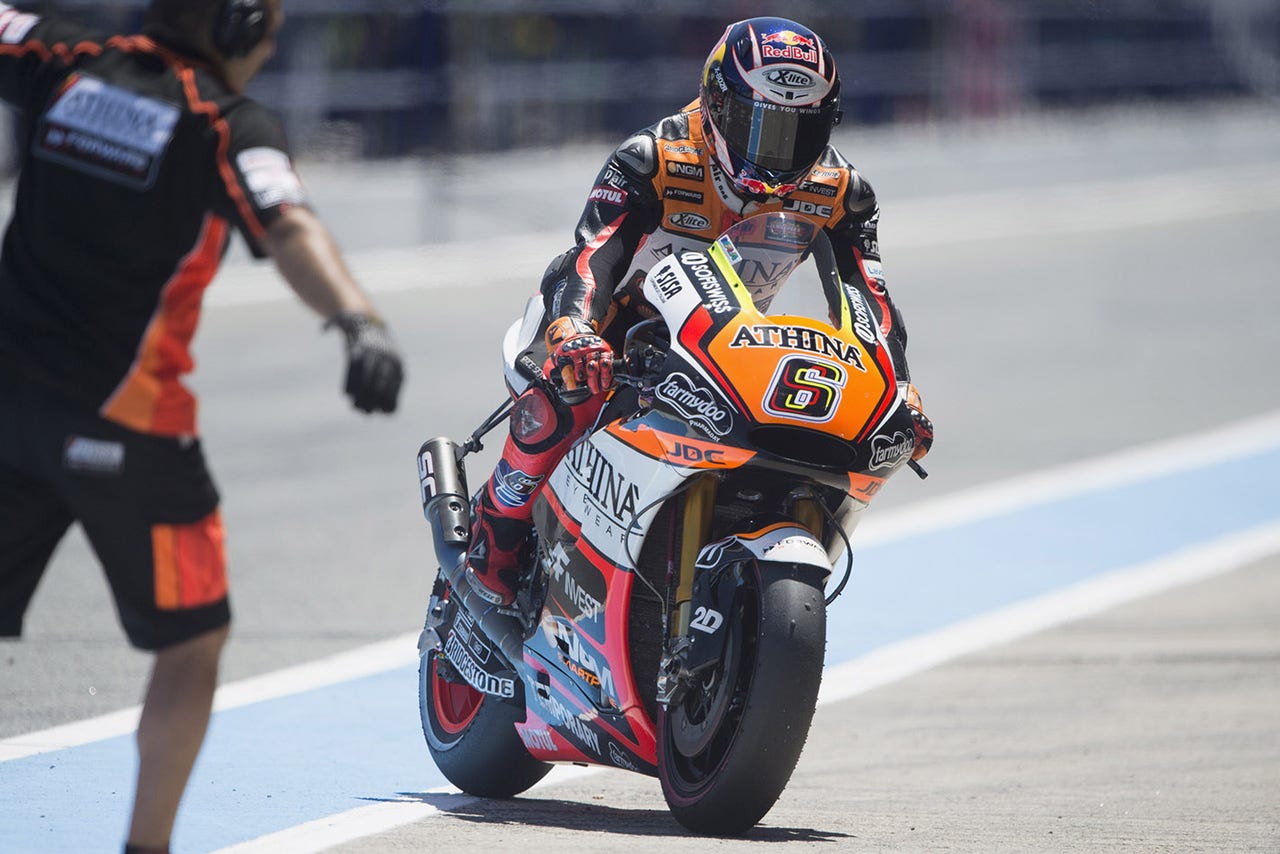 Following his crash in the Grand Prix of Assen, where he fractured his right scaphoid, Stefan Bradl will not take part to the race at Sachsenring this weekend.
The German rider immediately started rehabilitation after surgery last Monday, in which Dr. Stefan Krischak fixed the broken bone. He was motivated to ride his Yamaha Forward for his home race but, despite all efforts and treatments, the pain still persists and doctors have therefore recommended him not to return to the track too early and rest for a full recovery in view of the second half of the season.
Claudio Corti will substitute for him for the German GP; he has already been with Forward in 2010 in Moto2 riding a Suter bike and in 2013 in MotoGP with Colin Edwards riding an FTR-Kawasaki. The 28-year-old Italian will take to the track beginning Friday with FP1. Corti's best MotoGP result was 12th in the Catalan GP back in 2013, having also claimed a podium in France during the 2012 Moto2 season.
"It's really a shame to be forced to miss my home Grand Prix, but doctors have advised me not to rush the recovery in order not to jeopardize the rest of the season," said Bradl. "My hand is still sore and I will try to take full advantage of the four weeks stop before the race at Indianapolis. I will be at Sachsenring with the team to meet my commitments with the media, the sponsors and all my fans who have been really close to me during the week after I had surgery."
"I can't hide that I'm really happy to be back riding a MotoGP bike," admitted Corti. "Many thanks to Giovanni and all the team for this opportunity and I hope Stefan will be back as soon as possible. I will try to repay the trust by working hard and doing my best on the track. Riding this bike will be a new experience but I feel ready and I hope to collect a good result."
Click HERE for more MotoGP news and features
---