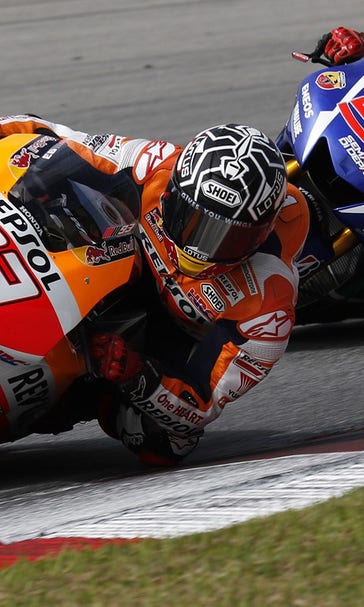 MotoGP: A title in 2015 would be my best, says Marquez
March 26, 2015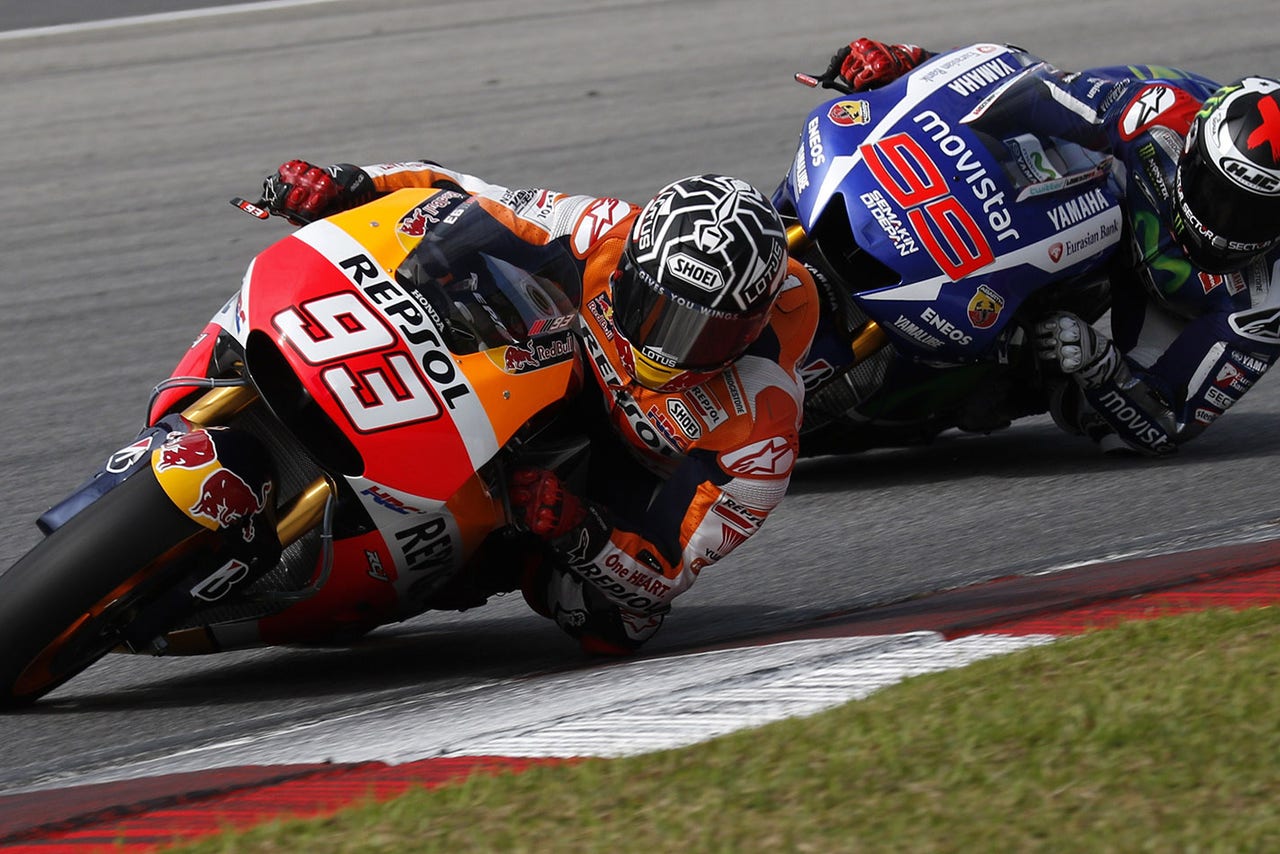 A third consecutive world championship in 2015 will mean more to Marc Marquez than his record setting rookie title as the youngest ever MotoGP champion.
Especially if he beats a fast and revitalized Yamaha rival Jorge Lorenzo to back-up his 2013 and '14 world championships.
Marquez's three-peat bid opens in Sunday's Qatar Grand Prix in Doha.
For Marquez - to put victory in this year's championship above his history-making 2013 title - reinforces his recognition that Lorenzo is the rider he most fears.
Lorenzo last won the championship in 2012, with Marquez becoming the youngest ever world champion, at 20, in 2013. Last year, Marquez swept to a second title by winning a record 13 races.   
"If you have a season when you push 100 percent and you are fighting within just a few points of Jorge, then if you win this championship the emotion will be bigger," Marquez said.
"When your rivals are pushing and the level is really high like it is with Jorge, and also Valentino (Rossi) and Dani (Pedrosa), then if you win the title it is more exciting than the others.
"When I won the title in 2013 I was really excited and when I won again in 2014 I was really happy but it wasn't like 2013.
"But if I win in 2015 it will be my most satisfying moment."
While Marquez does not dismiss the credentials of Honda teammate Pedrosa and the evergreen Rossi, it is Lorenzo's brilliance, and a cleverly upgraded Yamaha M1, that is the main block to a third title.
And Marquez rightly senses that Lorenzo will be in a dangerous mood as he bounces back from an under-performing 2014 season in which he never seriously challenged for the title.
"When a top rider has a season like Jorge had last year then 100 percent sure the next year will be stronger, and he will stronger than in the past years," Marquez said.
"Last year Jorge was not in a good shape with his physical condition but I expect he will be really strong again this year from the first race in Qatar
"I would like to repeat my wins of last year, like the 10 victories in a row, but I know that this will be very difficult.
"The Yamaha looks strong and is always competitive in Qatar as Rossi showed last year and now Jorge is clearly back on the pace."
Marquez won in Doha year ago, the first of 10 consecutive race wins that gave him control of the championship by mid-season.
Click HERE for more MotoGP news and features.
---