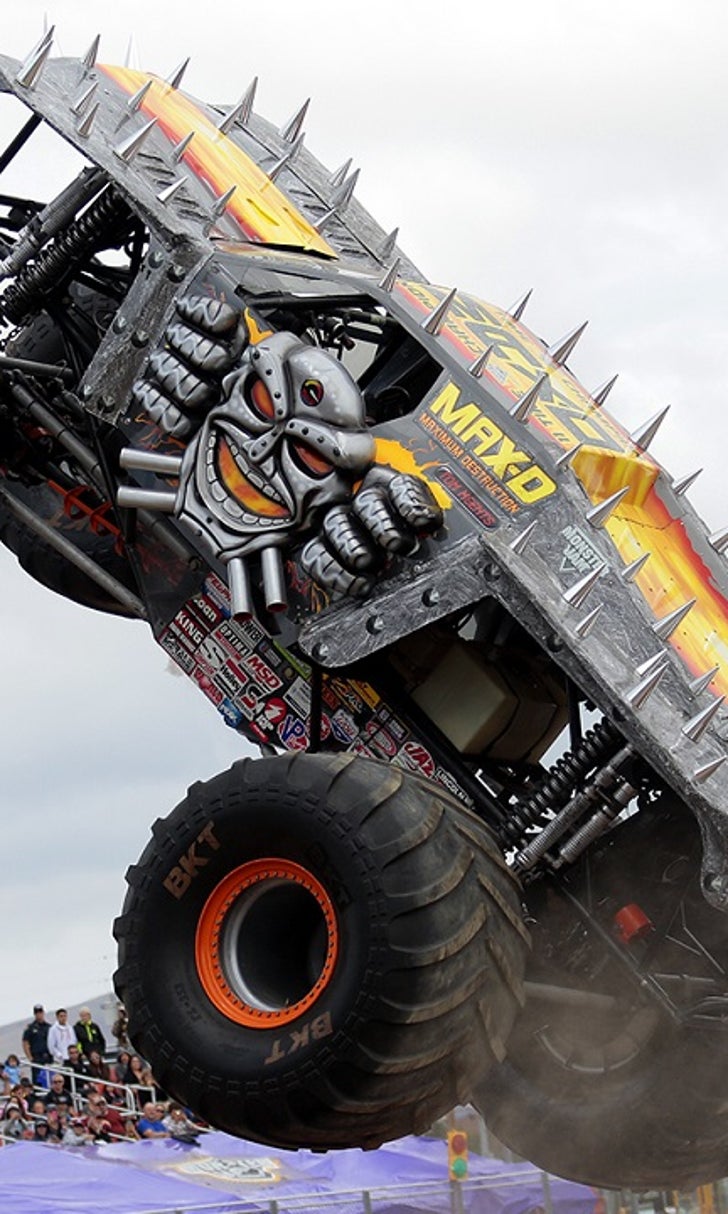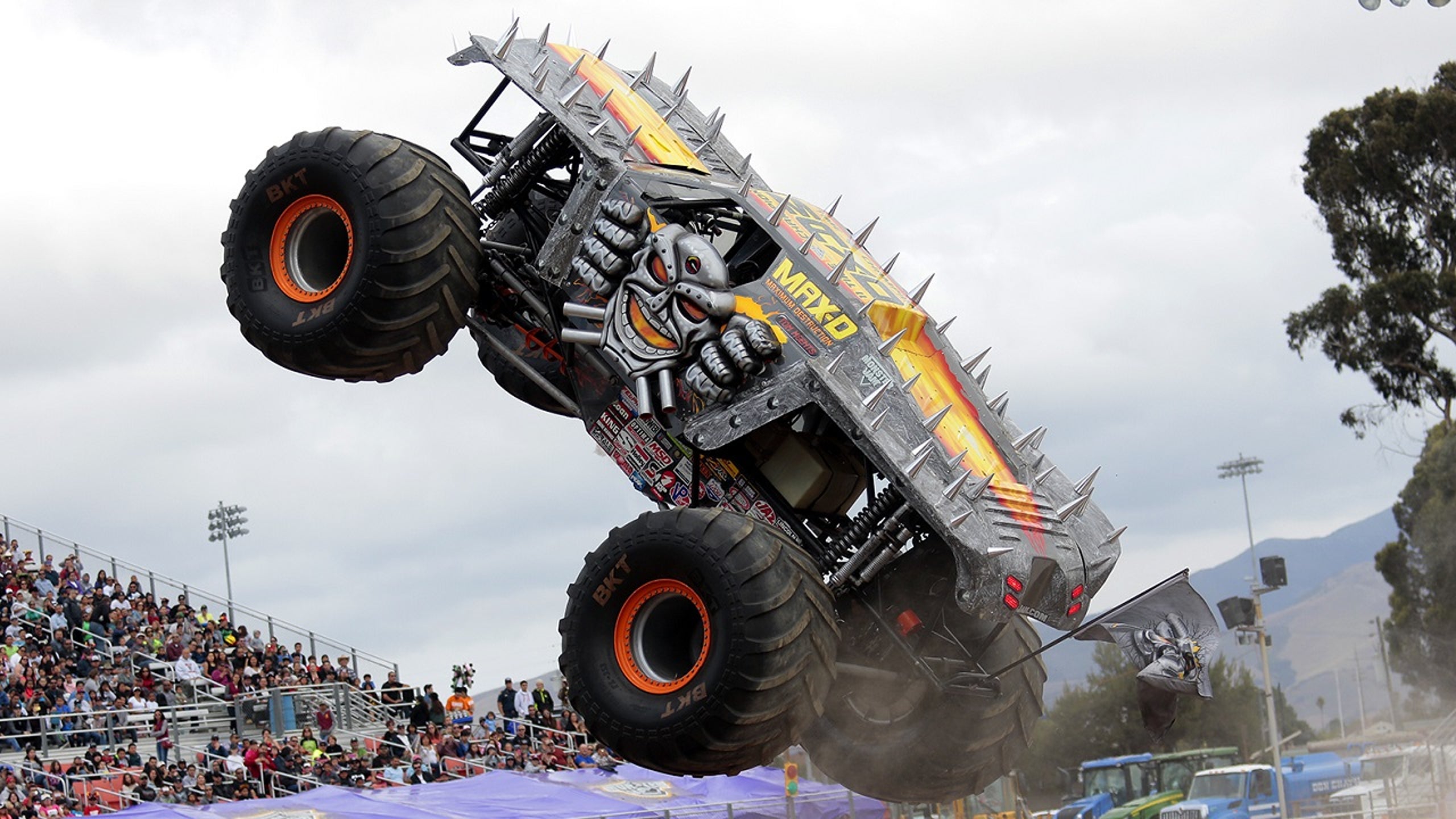 Meents makes history: Monster Jam champ lands first-ever front flip
BY foxsports • June 13, 2015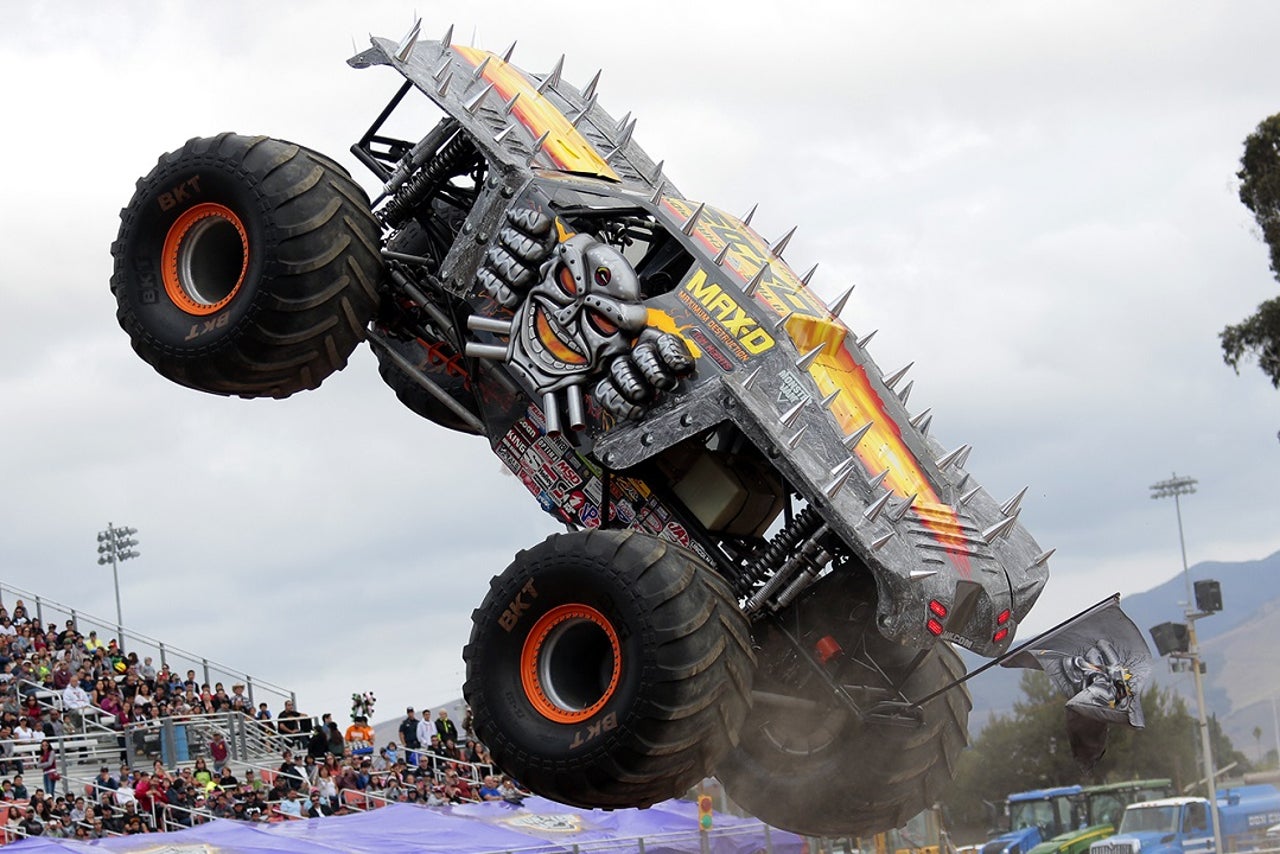 Eleven-time Monster Jam world champion Tom Meents made history Saturday night as he landed the first-ever front flip in a monster truck.
In front of 50,000 Monster Jam fans at MetLife Stadium - and millions watching at home - Meents flipped forward once in the air and added an additional roll on the ground before coming to rest. According to Monster Jam, it needed to land on all four wheels to be considered a success, and that is exactly what it did.
However, Meents just missed establishing a new Guinness World Records. Although Meents completed a full forward rotation, he bounced into an over-rotation so that his front tires did not hit the ground, as required by the Guinness World Record guidelines.
Meents and his Max-D team used a specially fabricated mechanical ramp designed to flip the truck through the air in a forward 360-degree rotation. According to months of research, Max-D's 1,500-horsepower engine needed to hit 6,200 RPMs on the 250-foot approach to ensure the truck was properly launched off the 88-degree kicker ramp.
The slightest mistake may have cost Meents and Max-D a spot in the Guinness World Records book, but the champ-like style brought the Monster Jam fans to their feet.
Now they shift focus to completing a double backflip next weekend at Gillette Stadium. For more information and to purchase tickets, visit MonsterJam.com.
---