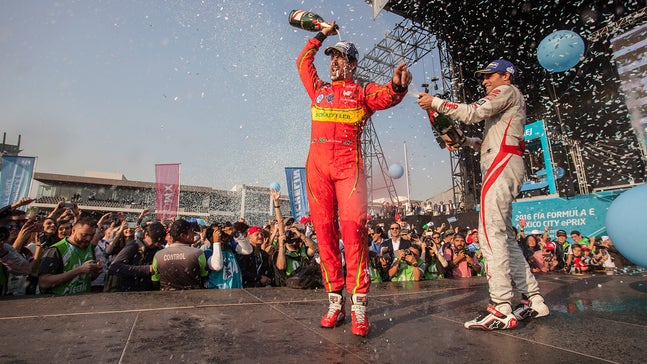 Lucas di Grassi excluded from Mexico ePrix, d'Ambrosio wins
Published
Mar. 12, 2016 10:24 p.m. ET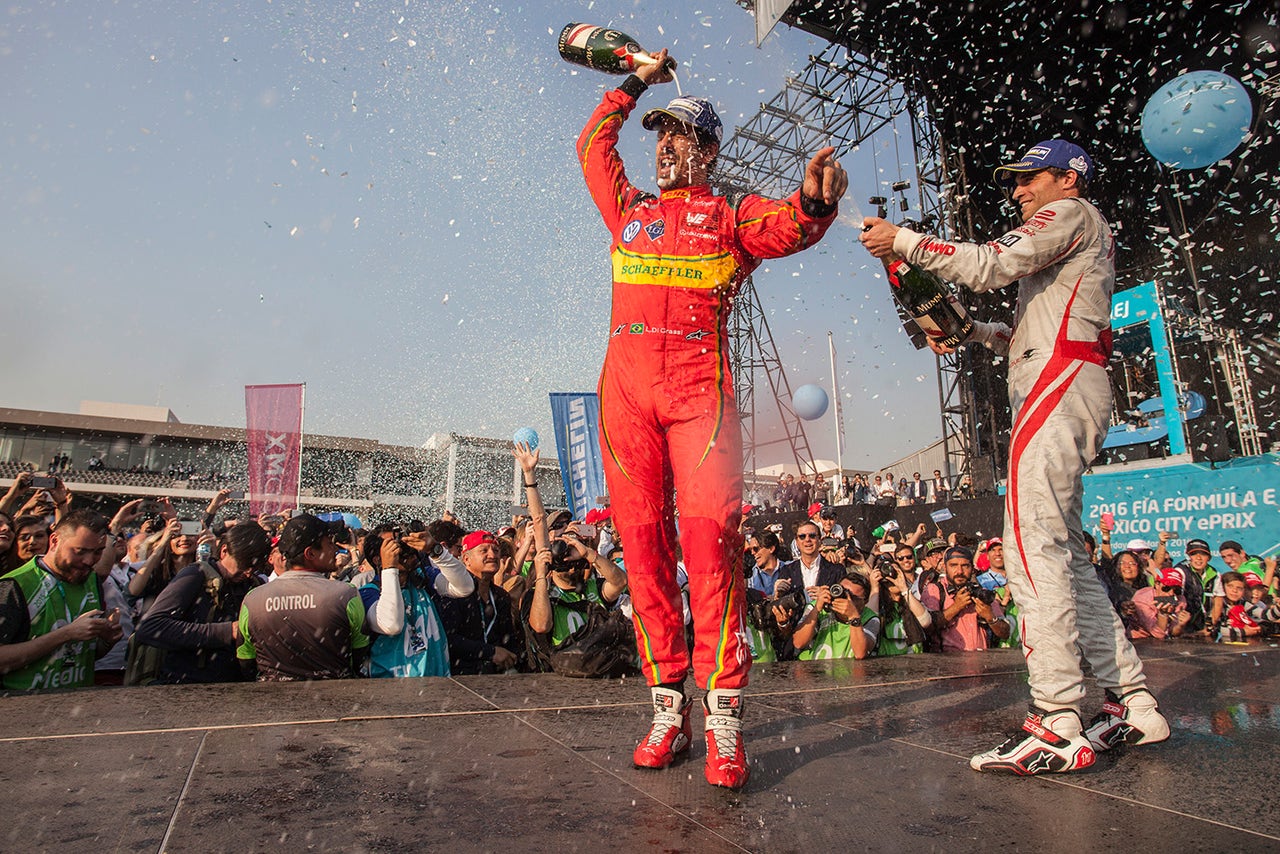 Race winner Lucas di Grassi has been excluded from the results of the Formula E Mexico ePrix after his car was found to be underweight. The car that di Grassi raced during the first stint was found to be 886.2kg, 1.8kg under the 888kg minimum.
Though this promotes Jerome d'Ambrosio to top step of the podium, it wasn't all good news for him either as he had his fastest lap (and the bonus points that come with it) taken away, instead handing those awards over to Nico Prost.
Loic Duval was also penalized after the Formula E Mexico ePrix, having 15 seconds added to his time for cutting a chicane. This costs him a position to Nico Prost but, after gaining a position from Di Grassi's exclusion, he still finds himself in fourth, while Prost was promoted to third spot.
This is the second time Lucas di Grassi has lost a race win, having been found to have had an altered front wing after dominating the 2015 Berlin ePrix.
Lucas di Grassi's team has chose not to appeal. Di Grassi thus hands the points lead back to Sebastien Buemi.
Updated results:
1. Jerome d'Ambrosio
2. Sebastien Buemi
3. Nico Prost
4. Loic Duval
5. Robin Frijns
6. Sam Bird
7. Daniel Abt
8. Nick Heidfeld
9. Stephane Sarrazin
10. Bruno Senna
---