Lewis Hamilton not getting hopes up despite taking critical pole
May 14, 2016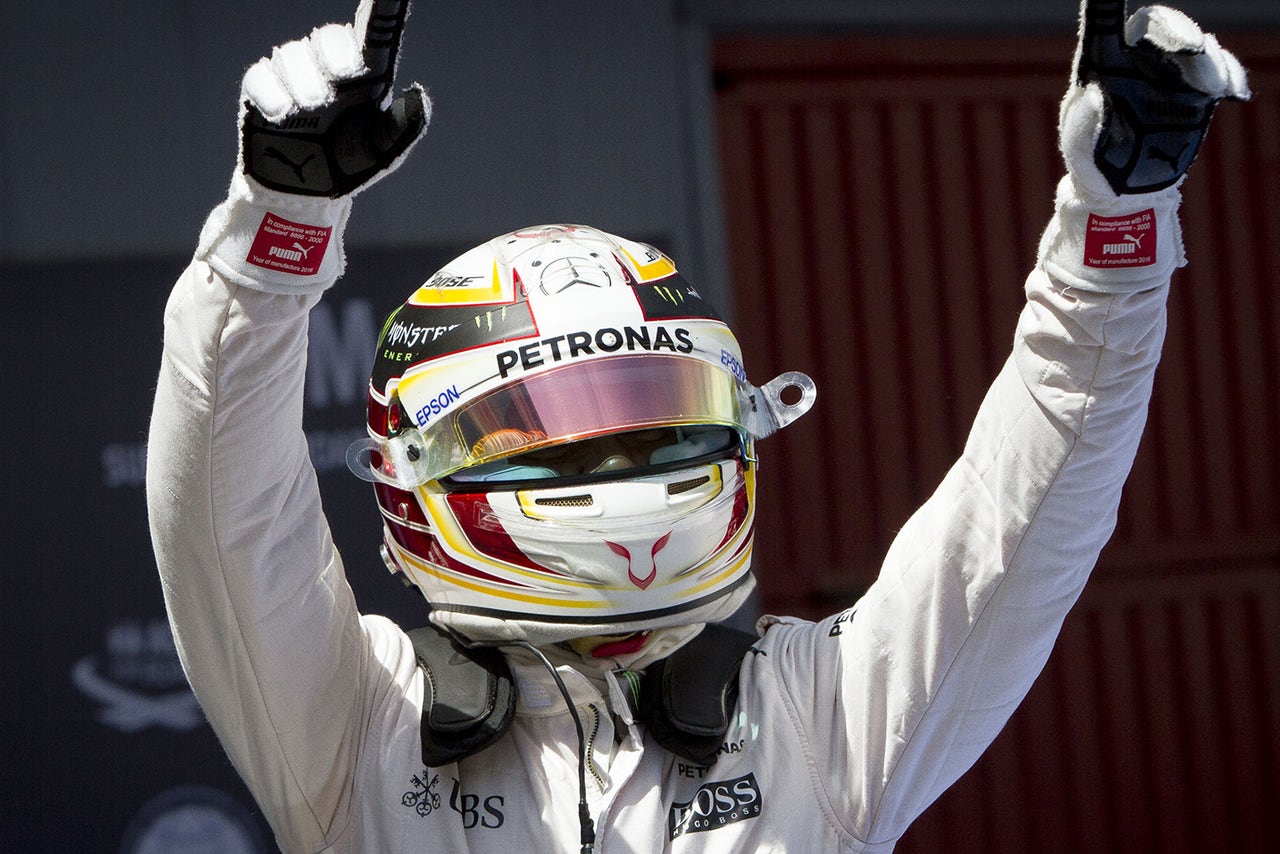 Lewis Hamilton expects Sunday's Spanish GP to be "hard work," although he declined to speculate on how his battle with Nico Rosberg might unfold.
Hamilton took a superb pole in Barcelona, having beaten his teammate in both Q2 and Q3.
"I have no preconceptions about how tomorrow's going to go," he said. "All I know is it's going to be hard work tomorrow, Nico's going to be fast. The tire strategy, all these different things are going to come into play.
"I'm just going to enjoy the rest of [this] afternoon, because it's a nice afternoon, and try and be in the best frame of mind tomorrow, and get some good sleep tonight. Tomorrow will be what it's going to be. As long as I do everything right in my steps hopefully whatever comes my way I can react the best way."
Although Saturday's performance is inevitably widely seen as the start of a resurgence, Hamilton was keen to point out that he's only lost pole this year at races where he didn't have a chance to compete for it due to mechanical problems.
"Here you can't overtake, so pole is the only option. But in terms of qualifying I am three of three. I've only competed in three qualifyings and I've been on pole in all three, so I'm really happy with that. The goal every year when you go out is to get pole every time, every opportunity you have is to outqualify your teammate, is to win the races.
"At the moment I'm behind on the races, but there are a lot of races ahead, a lot of opportunities to regain. So one step at a time. Even though there's a lot of steps, they're all big steps, and they're not easy to get. I'm just working as hard as I can. I think today is just a great showing of team work from the team."
Hamilton said pole was all the sweeter because Friday didn't go to plan for him, and he had to make major setup changes overnight.
"Qualifying is obviously an opportunity to pull out all the stops, to improve in all areas, and just really work with the tools that you've got and build as fast as possible on the foundation you've built hopefully on the Friday. I didn't have a foundation from Friday, I had a foundation from P3. Then it's just about going out and driving the nuts off the car and hoping that it comes together. The Q2 time was a nice lap, which put me in good stead for Q3.
"I knew Nico was behind me, so I came across the line knowing it was a good lap. Honestly, I thought it was enough, I would have been surprised if Nico had pulled that much of a step compared to his previous lap. When they told me it was that feeling I've always had, which is amazing considering I've had 52. So very, very happy with it."
---