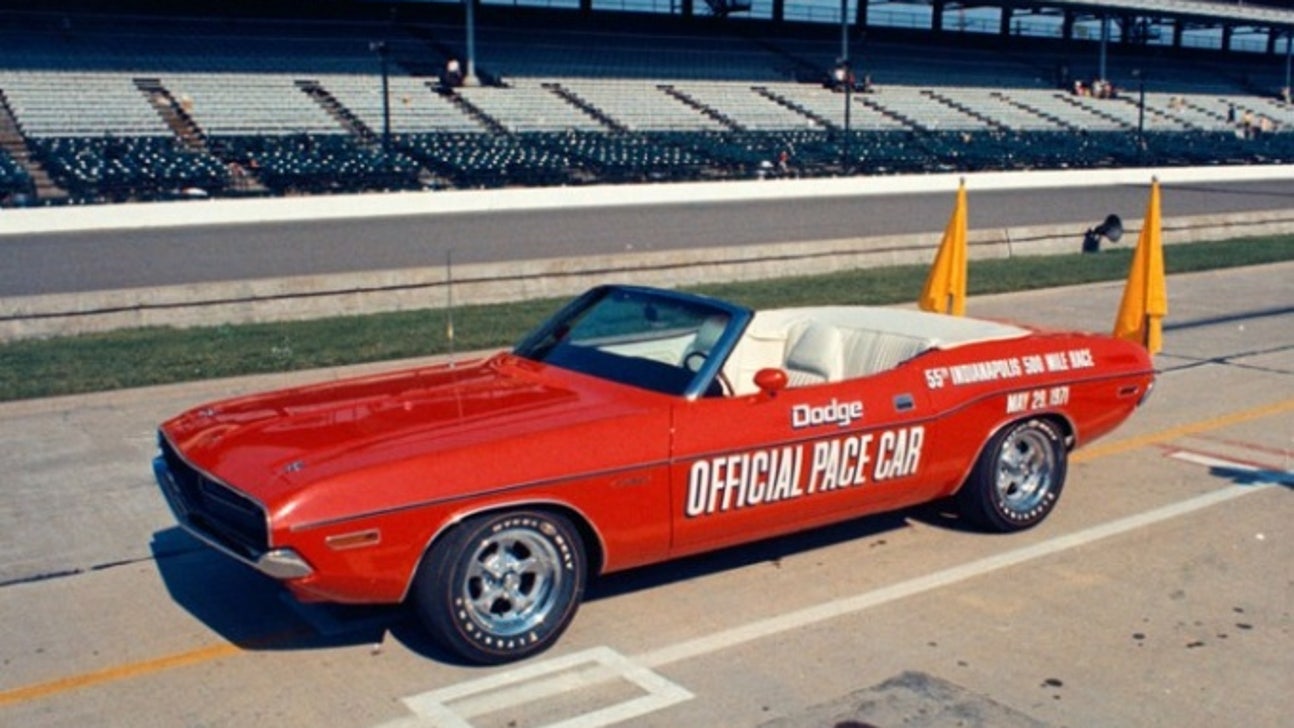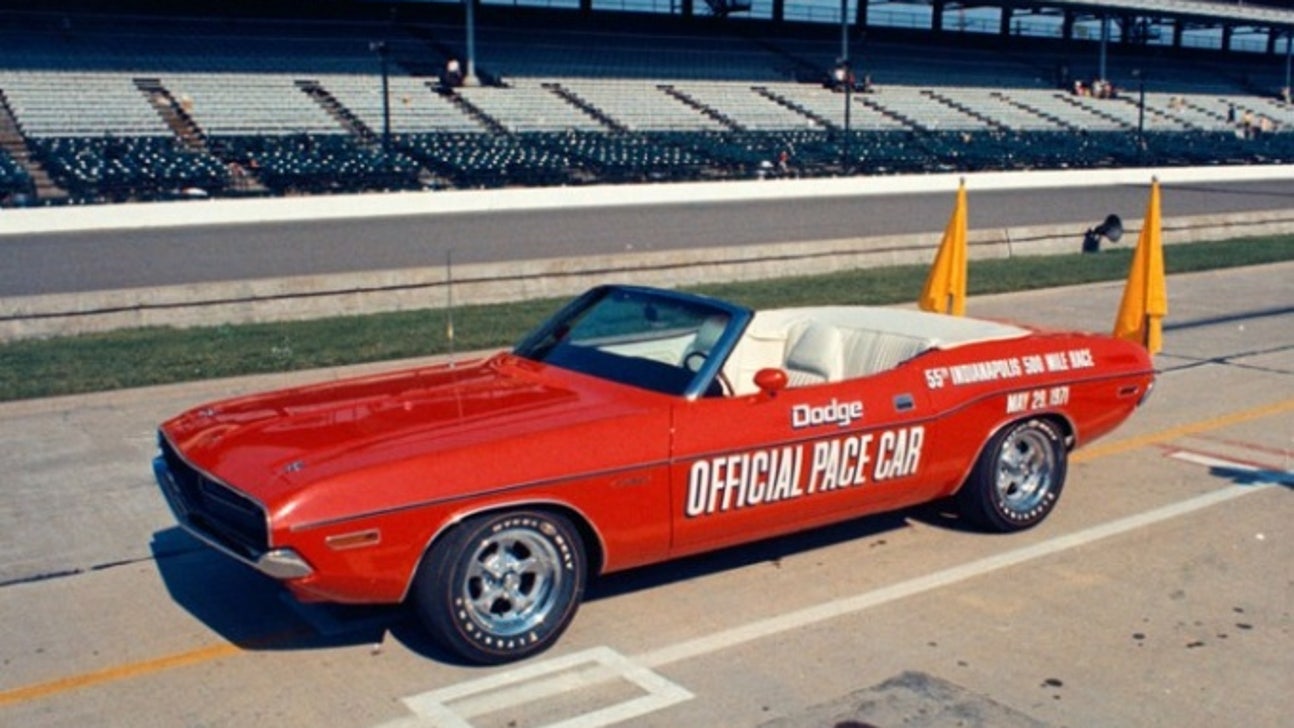 Largest-ever gathering of Indy 500 pace cars to include 'infamous' 1971 Challenger
Published
Oct. 28, 2014 12:25 p.m. ET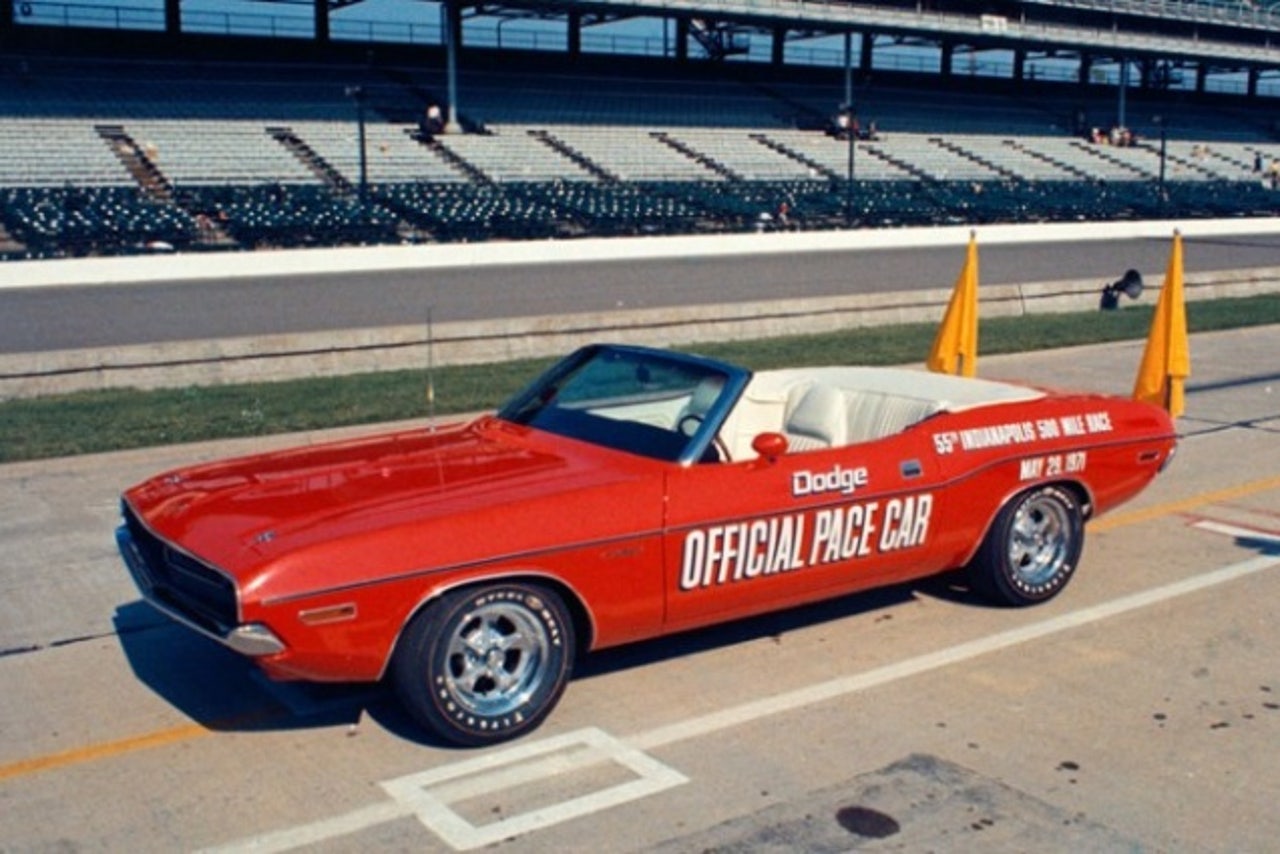 What promises to be the world's largest gathering of original (non-replica) Indianapolis 500 pace cars ever is set for The Muscle Car and Corvette Nationals will take place Nov. 22-23 at the Donald E. Stephens Convention Center in Rosemont, Ill., and it will include some particularly renowned examples. Among them is the 1971 Dodge Challenger convertible that infamously crashed into a photographer's stand at the start of that year's race.
As recounted by Hemmings.com, pace driver Eldon Palmer reportedly had planned out his approach to the infield at the start of the race beforehand, going so far as to place a marker at the point where he needed to start braking from the triple-digit speeds required to lead the pack of cars. Palmer later claimed that somebody had removed the marker, causing him to continue at 125 mph in the Challenger toward a temporary stand packed with photographers. Braking too late, the car skidded uncontrollably into the stand.
Palmer and the other occupants of the car, including astronaut hero John Glenn – the celebrity pace driver that year – escaped uninjured but some 30 photographers were hurt, at least a couple of them seriously, according to Hemmings. No pace car has crashed since then at Indy.
The front end damage to the car was repaired but an alternate Challenger was given to the winner, Al Unser, and the original pace car has been rarely seen since.
Other pace cars scheduled to take place in the display at The Muscle Car and Corvette Nationals include the 1970 Oldsmobile 4-4-2, the 1976 Buick Century, 1977 Oldsmobile Delta 88, and 1981 Buick Regal (the latter three all from the Sloan Museum's collection), the 1989 Pontiac Trans Am GTA and 1993 Chevrolet Camaro Z28 festival cars, and the 1999 Chevrolet Monte Carlo that paced that year's Daytona 500.
In addition, this year's giveaway car at the show will be a recently restored 1970 Oldsmobile 4-4-2 Indianapolis 500 pace car replica. For more information about the event, visit MCACN.com.
---