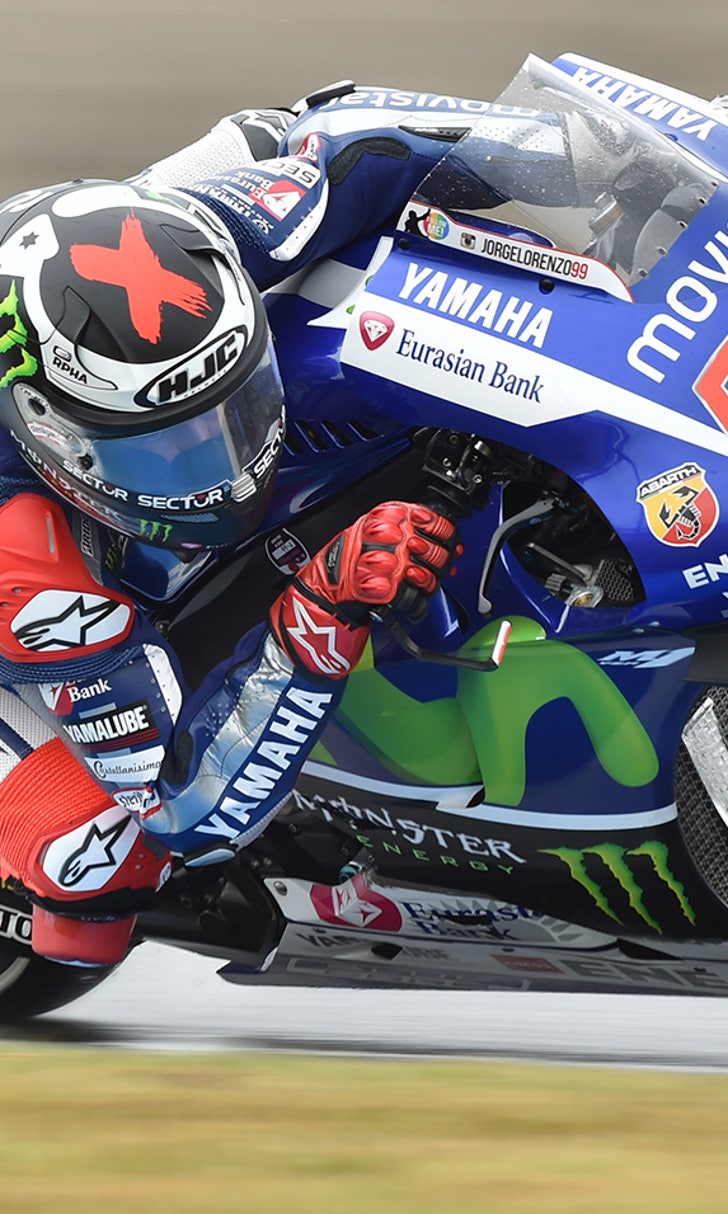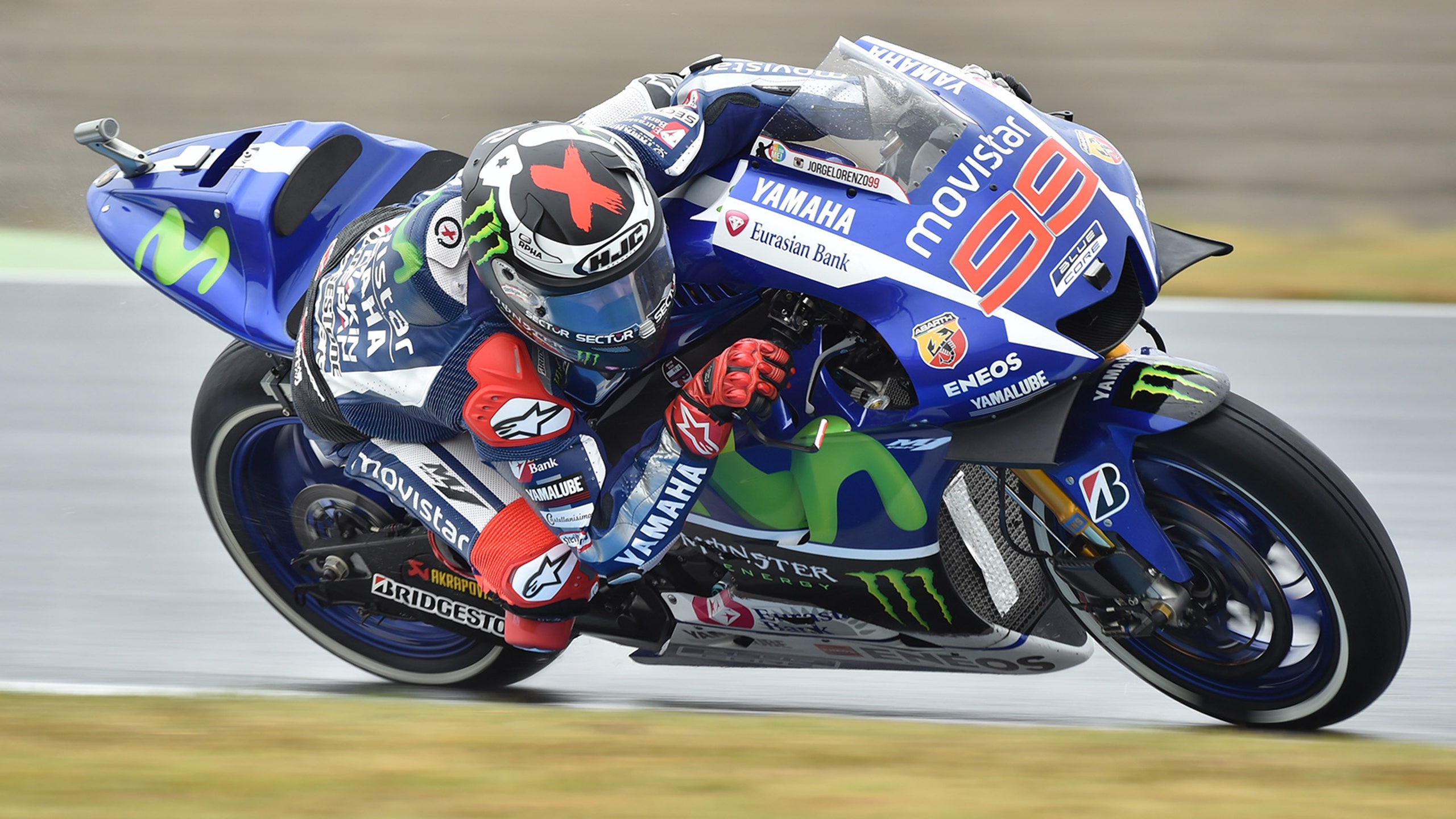 Jorge Lorenzo chasing MotoGP's Holy Grail
BY foxsports • October 14, 2015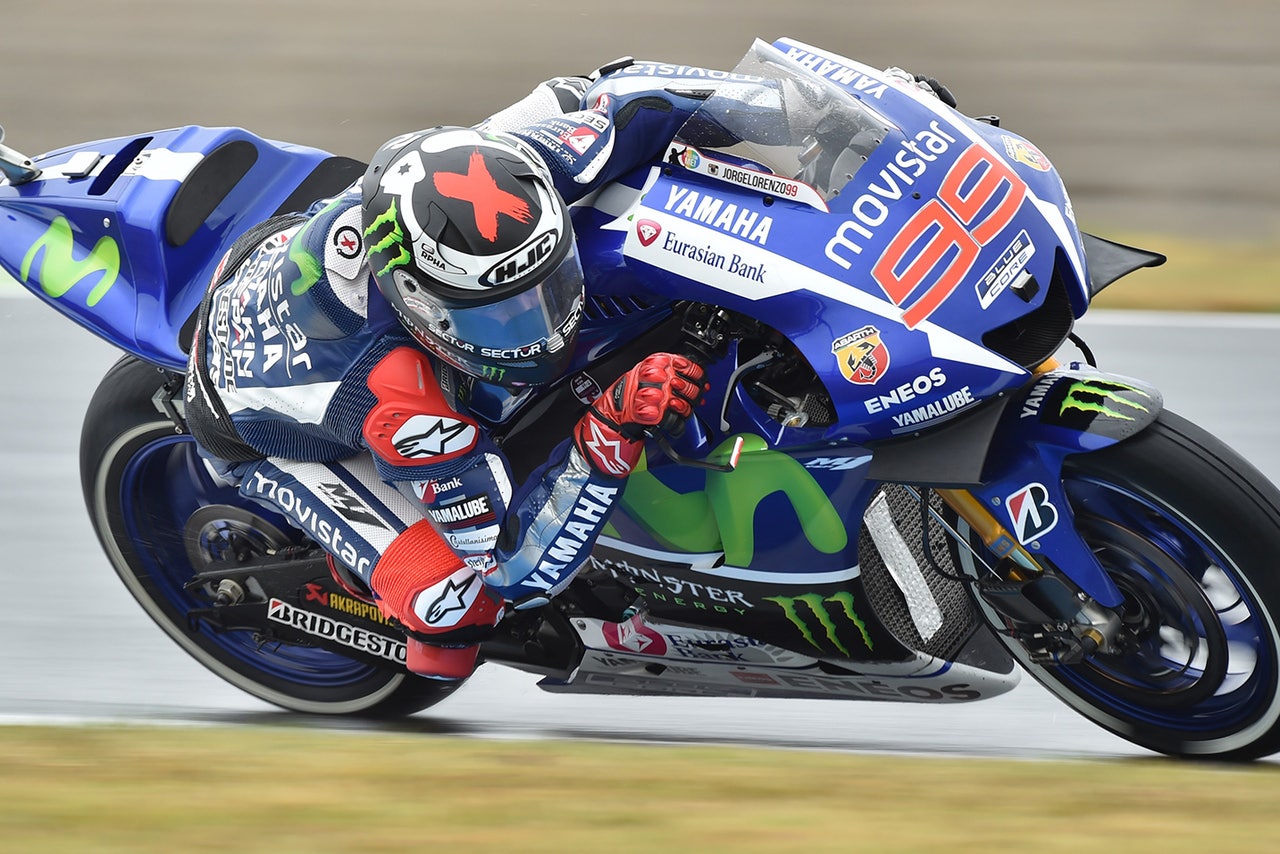 Jorge Lorenzo is in search of motorcycling's Holy Grail. 
And a win in Sunday's Australian Grand Prix at Phillip Island (Sun. 12:30 a.m. ET on FS1) will put him within reach of that historic milestone.
"With my speed and concentration and the competitive M1 this year I believe I can win and that's my goal," Lorenzo said.
The ultimate target is a third world championship and a deserving claim to be MotoGP's master alien.
The significance of winning the 2015 title is not lost on Lorenzo, and success at the Island is a crucial step in building a legacy as one of the all-time greats.
Lorenzo wants to be the first rider to have beaten all the 21st century aliens in the MotoGP championship.
And, along the way, become the first rider to end the freakish streak of his exalted fellow Spaniard Marc Marquez.
Honda's golden boy Marquez is already out of the equation for his bid at a third straight tile. An early season surge of four consecutive race wins by Lorenzo and a series unforced crashes has cost Marquez his chance.
Only one man stands between Lorenzo and his dreams - his Yamaha nemesis Valentino Rossi.
With just three races to go, including Sunday's Phillip Island race, Rossi leads by 18 points.
The Yamaha pair has cut loose from the pack to squabble over the title, the outcome crucial to both.
"For me it is a big motivation because if I win this year I will be the only rider so far to have beaten Rossi, Marc Marquez, Casey Stoner and Dani Pedrosa in a championship," Lorenzo said.
"That means a lot to me. I believe I can do it. The Yamaha M1 is more competitive this year and there is no reason we will be very strong at Phillip Island."
Stoner (2007 and '11), Rossi (2008 and '09), Lorenzo (2010 and'12) and Marquez (2013 and '14) have shared all eight championships since 2007.
Rossi has never feared a teammate like his does Lorenzo who he says is faster on the M1 and is riding "very close to perfection."
A repeat of his 2013 Aussie GP victory will be the platform for a title that, if he takes it, will overshadow his 2010 and '12 crowns.
"This year if I win will be a more special feeling for me and Yamaha, especially to beat Honda after Marquez has won the past two years," he said.
"So this championship is very important for Valentino and me. If Valentino wins he can say he has beaten Marc, Casey, Dani and Lorenzo to a championship.
"If I win I can say that to win championships I have beaten Casey, Marc, Dani and Valentino.
"I am fortunate to have competed in an era with some of the most talented riders in the history of the sport and for sure some of the best of the last 30 years.
"Casey, Valentino, Marc and Dani each have a different character, style and mentality for racing.  All of them have been extremely fast and difficult to beat."
Click HERE for more MotoGP news and features
---