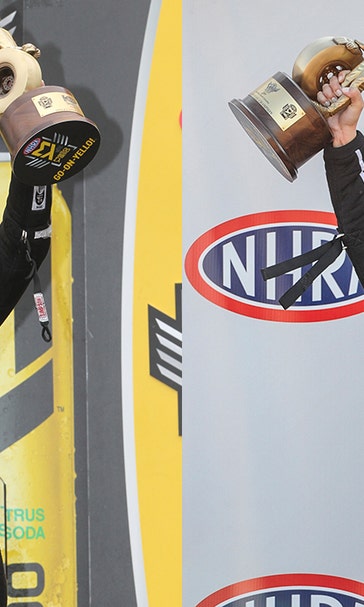 John Force wanted boys, but got winning girls instead
May 4, 2016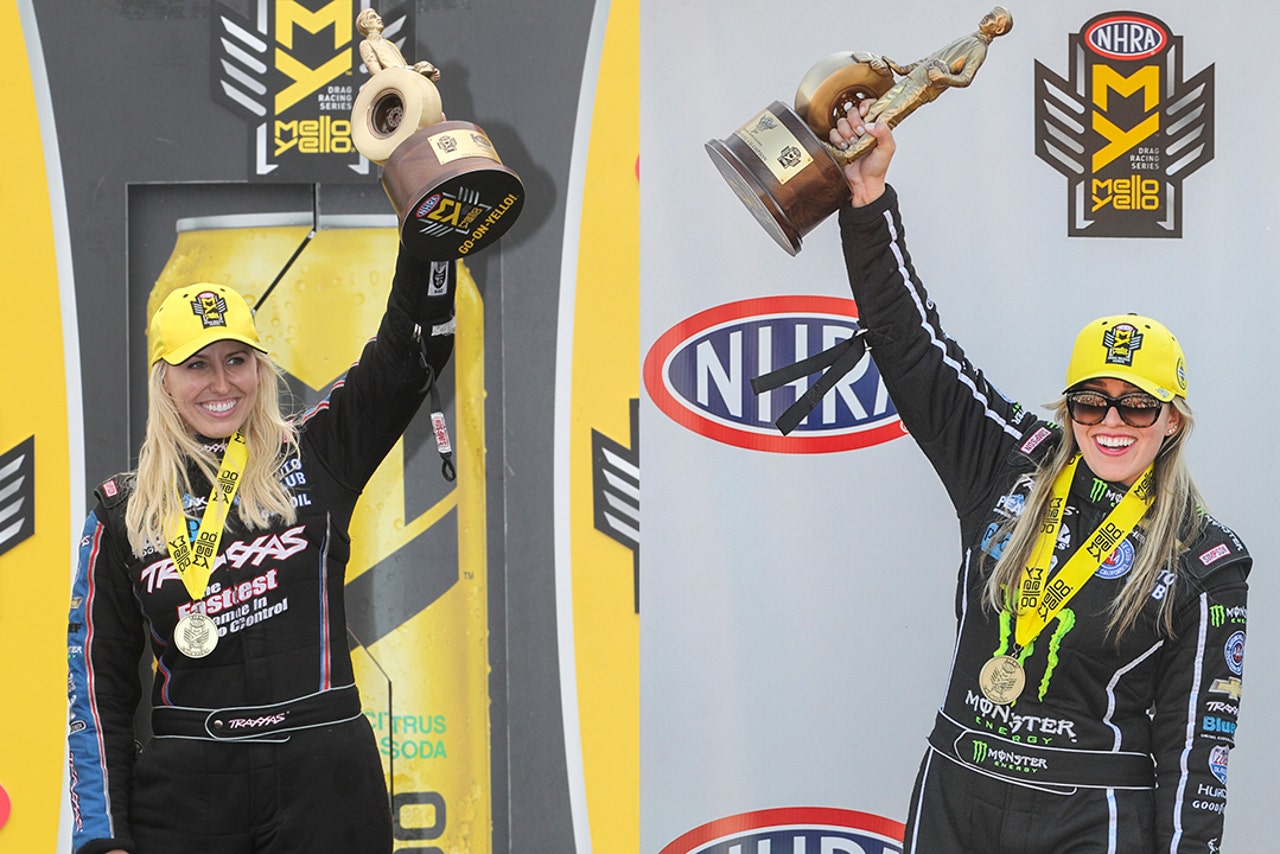 John Force admits this wasn't the first time he's had to eat his words and promises it won't be the last either.
The 16-time NHRA Funny Car champion, while on his 2006 A&E reality show The Driving Force, lamented the fact he wanted boys to carry on his legacy and pointed to his three daughters; Ashley, Brittany and Courtney, and said, "and this is what I got."
What Force "got" is three drivers, who have combined to win 15 times in 26 finals in a little under nine years. While he is drag racing's winningest professional driver with 143 wins, in the same span as his daughters he has just four wins in 10 final rounds.
"Yeah, I ate those words, didn't I?" Force said with a laugh. "Lately, I've been eating a lot of words. A lot of stuff I've been saying and having to go back and say, 'Man I'm sorry I said that."
What Force also has is a place in fatherly history. He's the first dad to have daughters who lead and share a point lead in two professional categories in a major racing series.
Brittany, on the strength of two wins this season, holds on to the No. 1 ranking in Top Fuel, while Cortney's win on Sunday pulled her into a tie with Tim Wilkerson for the Funny Car division.
While Force takes pride in seeing his girls win, seeing them accepted by his peers means the world to him.
"To see someone like Wilkerson, who is overdue for a championship, and to watch him losing that race to her and stepping out of the car; he was kissing her more than I was.
"When you really love the sport, to see that emotion from a guy who's a friend and a family guy; and to watch him needing that win, needing that money and that points lead, and watch how he treated her. I just stood there, and I was glowing. I was going more for Wilkerson than my own girl, and I thought, 'Man, that's why I want to be in this sport.' And that's why I want my kids in it."
Force is quick to counsel his girls how drag racing can be a fickle sport.
"I've warned them," Force explained. "Enjoy this moment and be glad there's two weeks between races instead of a week because this thing is going to be a roller coaster because the competition is coming for you."
Force understood, as a pitcher struggling in a base loaded situation, he needed to let his girls work their way out of a jam.
"I want them to feel what I felt all those years and Brittany was the only one who hadn't felt it," Force said of his daughter's struggle to win her first race.
Then there was Courtney's failure to qualify for the Countdown last season. She only got into the Traxxas Funny Car Showdown via the fan vote lottery after suffering through 15 first round losses.
After a while, Force admits, there was the need for a bit of divine intervention this season. He said that's just what fathers do.
"I stood at the starting line first round at Gainesville, and I said, 'You know Lord if somebody has to go down, let it be me. Give that girl Brittany a chance to win."
Brittany won and John, well, he red-lit.
"I remember getting out of the car and saying, 'OK God, I said let me go down, I didn't say humiliate me!"
Different race, same scenario, but this time it was Courtney who needed help.
"I'm standing up there behind Courtney, and again, I said, 'You know Lord, she's really struggling and trying to keep those sponsors happy. If somebody's got to go down, let it be me. But whatever you do, don't let me red light.' And I red lit again.  I'm like, in Atlanta I'm not saying anything."
And as Force has learned the hard way, if he doesn't say anything, he doesn't have to eat his words.
***
Bobby Bennett is the Publisher/Editor of CompetitionPlus.com, a leading independent online drag racing magazine, since 1999. For the latest in dragster news worldwide, visit www.competitionplus.com or follow on Twitter @competitionplus
---