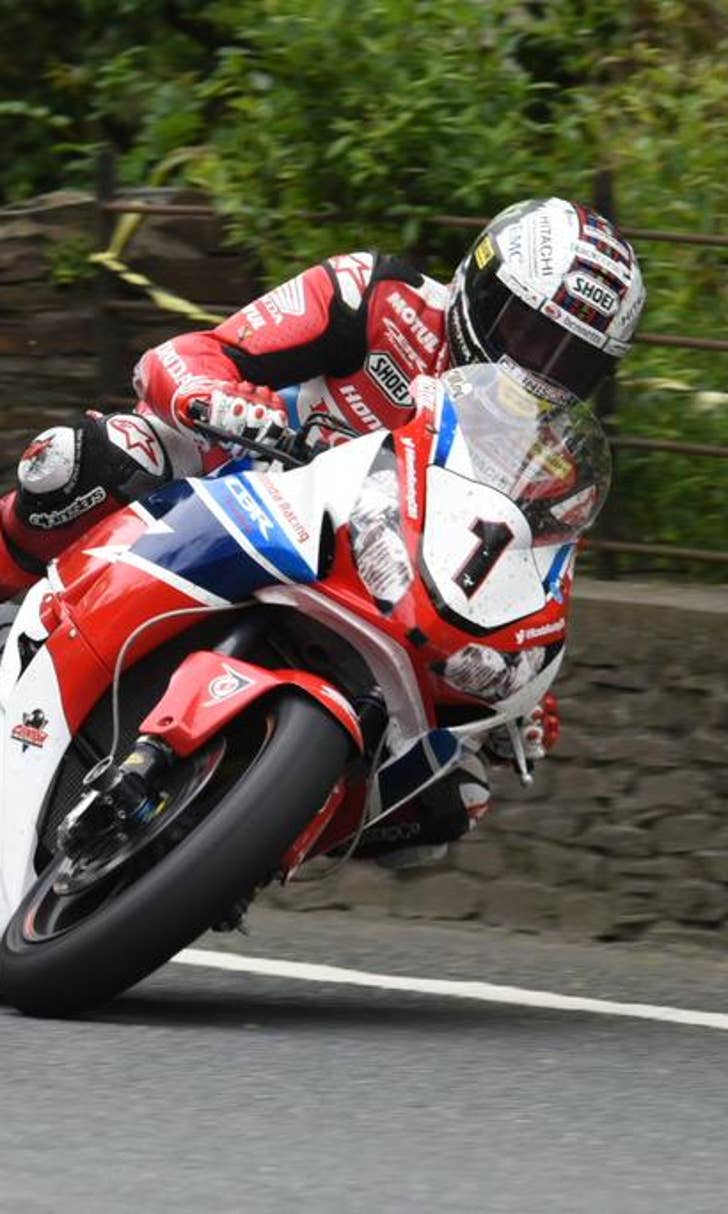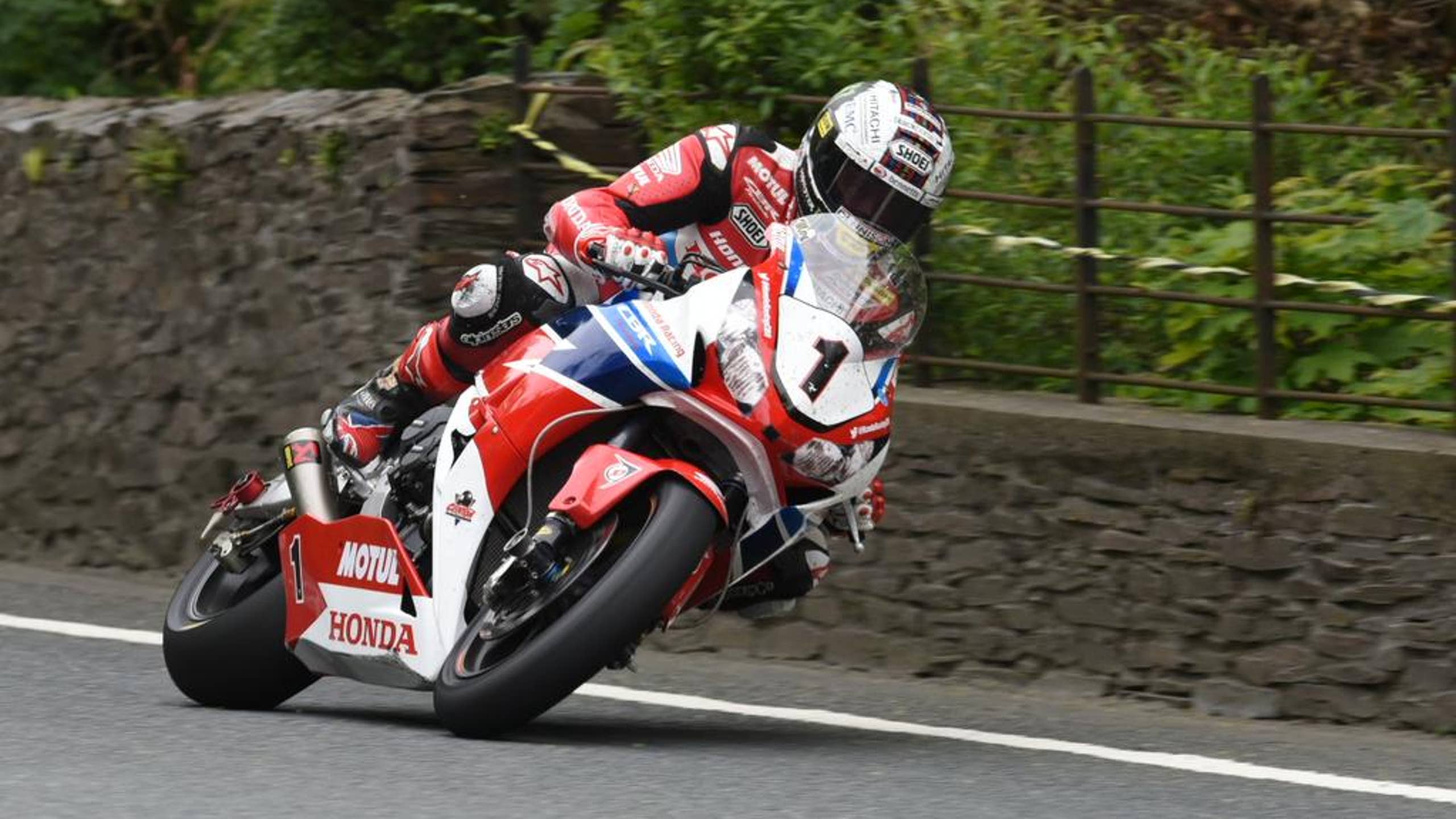 Isle of Man: McGuinness wins 2015 Senior TT after red flag
BY Samuel Reiman • June 12, 2015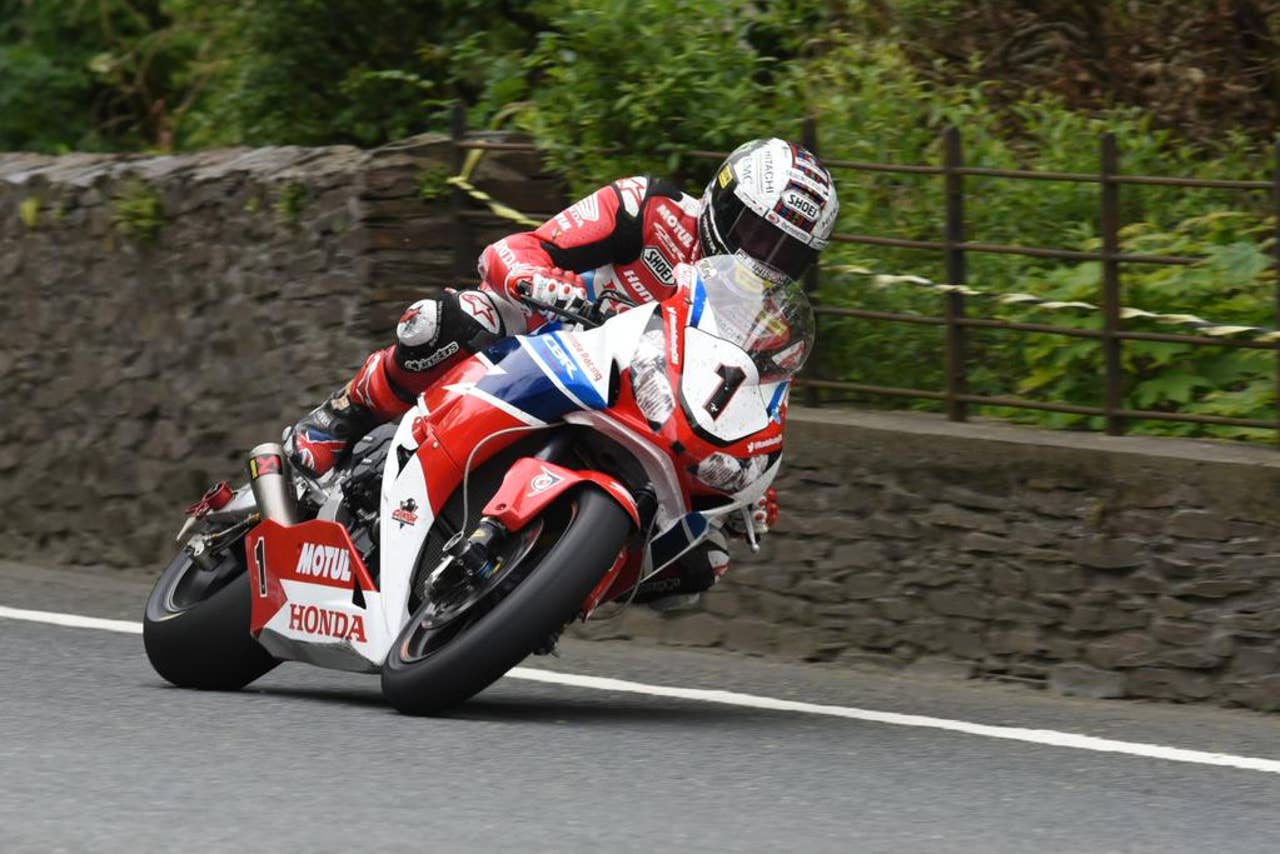 John McGuiness ran a 17:03.567 en route to winning the 2015 Isle of Man Senior TT.
The 43-year-old Brit led the field off for the start of the scheduled six-lap race from Douglas, Isle of Man at 12:30 p.m. local time on Friday.
Each rider set off in 10-second intervals behind him and it was Ian Hutchison, who has already won three times this week, boasting a 1.4-second advantage after the first circuit.
However, halfway through the second lap a red flag was thrown on the course for a crash near the 11th milestone on the circuit. Jamie Hamilton was seriously injured in an incident and was airlifted to the Nobles hospital. His injuries are not thought to be life threatening.
The race was restarted as a four-lap race at 2:35 p.m. local time, and John McGuinness led away again.
McGuinness had lost time to the leaders during the initial start, but this time was determined to make up for it and ran a record-breaking 17:03.567 before heading into the pits at the end of lap 2. When the round of stops was over, he found himself with a 12-second lead over Ian Hutchinson.
McGuinness was able to extend that to a 14-second lead over new second-place rider James Hillier for his 23rd career Isle of Man TT and his seventh Senior TT win. Hutchinson came home in third.
---