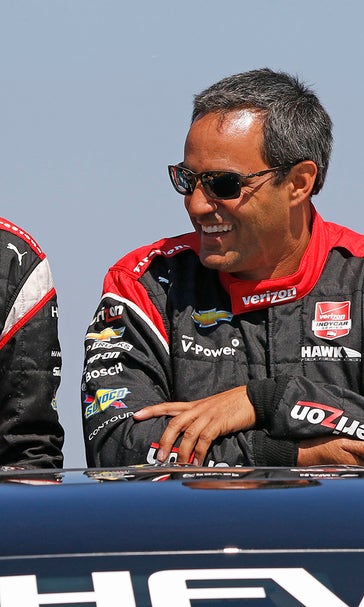 IndyCar's 'old guys' continue to prove themselves the fastest
April 19, 2015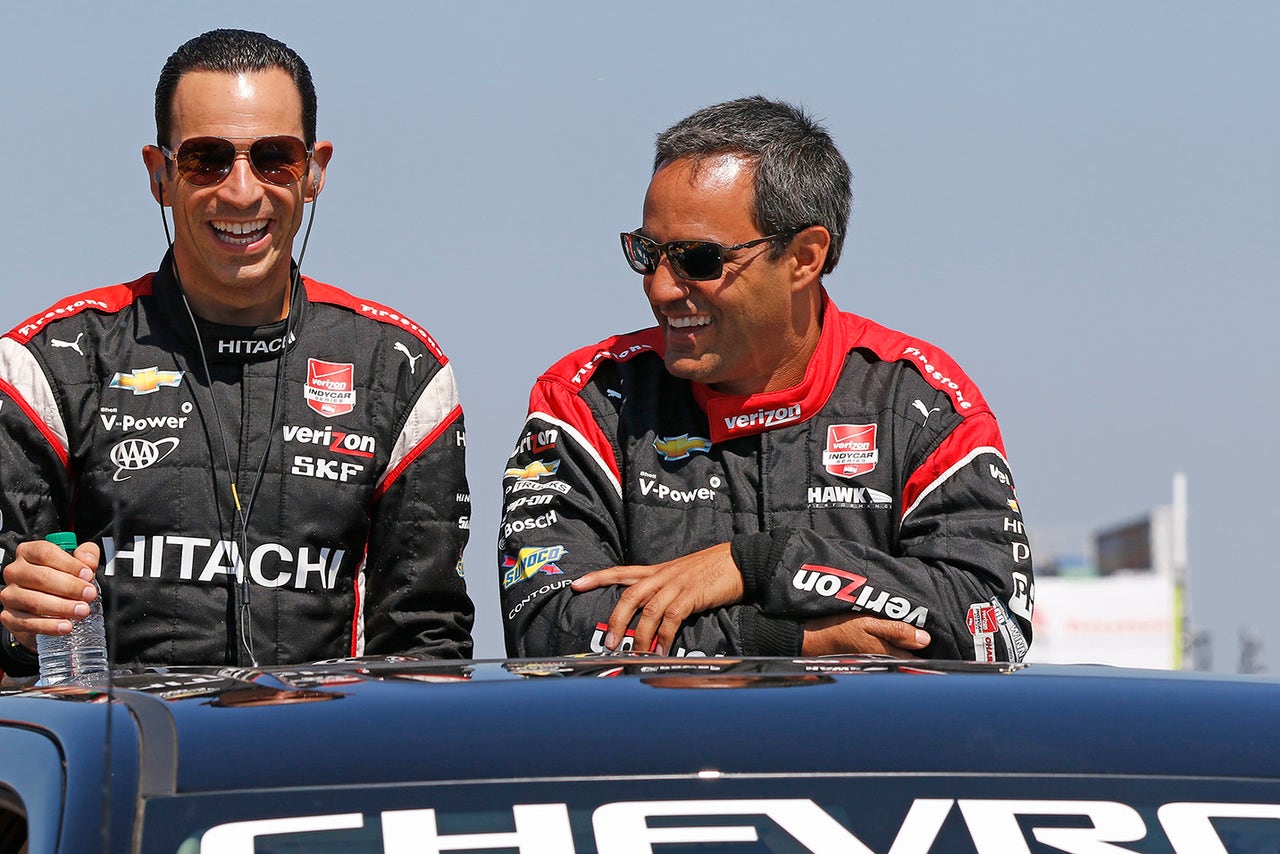 LONG BEACH, California – As the most successful team owner in Verizon IndyCar Series history, including a record 15 wins in the Indianapolis 500, Roger Penske will always take experience over youth. So after the two oldest drivers in the series swept the front row for Sunday's 41st Toyota Grand Prix of Long Beach, Penske walked over to team president Tim Cindric with a big smile on his face and said, "Not a bad day for a couple of old guys."
Helio Castroneves turns 40 on May 10, but proved on Saturday that he is faster than drivers half his age when he broke the track qualifying record that goes all the way back to the CART days. And teammate Juan Pablo Montoya, a veritable youngster at 39, was second quick in qualifying to form an all-Penske front row for one of the world's biggest street races – second in prestige to the Formula One Grand Prix of Monaco.
"It's a real credit to Helio and Juan on the job they did today," Penske told FOXSports.com. "Juan has really picked it up from last year and Helio has never been better. He is really on his game. To get a pole position with the competition not only on our team but also up and down the grid is amazing. Helio is one of the best and has been great on ovals. You don't win three Indianapolis 500s and almost win a fourth like he did last year without being a pro. On these tracks, he is just outstanding.
"Hopefully, we can finish it off in the race."
Team Penske has become a fountain of youth for IndyCar talent. Castroneves is a three-time Indianapolis 500 winner and has gone into the final race of the season the past two years in the fight for the championship. And Montoya's second career in IndyCar has him in the points lead heading into Sunday's race.
"I can tell you we are really getting our money's worth with Juan," Penske said. "He has really stepped up. He is a great guy on the team. He is going for it. He doesn't take any prisoners – he goes for it. To me, that's what we need."
Another driver on the team, Simon Pagenaud, qualified fifth as he prepares for this third start with Team Penske.
"Simon has been a great addition, also," Penske said. "I think you are going to see him scoot right to the top. He will win races this year. He understands the competitive situation he is in and each one of them is making each other better so it's all good."
Ironically, the team's fourth driver is the defending series champion – Will Power. Fast all weekend, the driver from Australia botched his qualification attempt in the first session and did not advance out of his group to the next round of qualifications. The two-time Toyota Grand Prix of Long Beach winner starts way back in 18th place on Sunday.
"I got caught out by a yellow," Power said. "I should have pushed harder on that lap that I had. I made a big mistake and then aborted it. That was the only lap that was going to count so it was really on me to get up to speed quicker and finish that lap. It's unfortunate to have to start back there. A lot of stuff has to play out and fall my way to get back to the front.
"I'm disappointed, man. I have to start at the back of this place; it's tough to pass and makes it super difficult. And that is a really old front row that's going to lead us to the start of the race. It's really good to see two old guys on the front row."
Especially, when those two old guys are Power's teammates.
"Unfortunately, our friend Will didn't get a chance to run a fast lap," Penske said. "Overall, I'm thrilled with the way the team is coming off the start of the season."
Given a choice between youth and experience Penske always goes with the proven winner. And he has two of them on the front row to start the race.
"Driving schools are tough in this business because there is so much competition and unfortunately, every week you have to perform," Penske said. "I'm excited with where we are going."
**
Be sure to catch Bruce Martin's Verizon IndyCar Series Report on RACEDAY on FOX Sports Radio every Sunday from 6-8 a.m. ET.
---