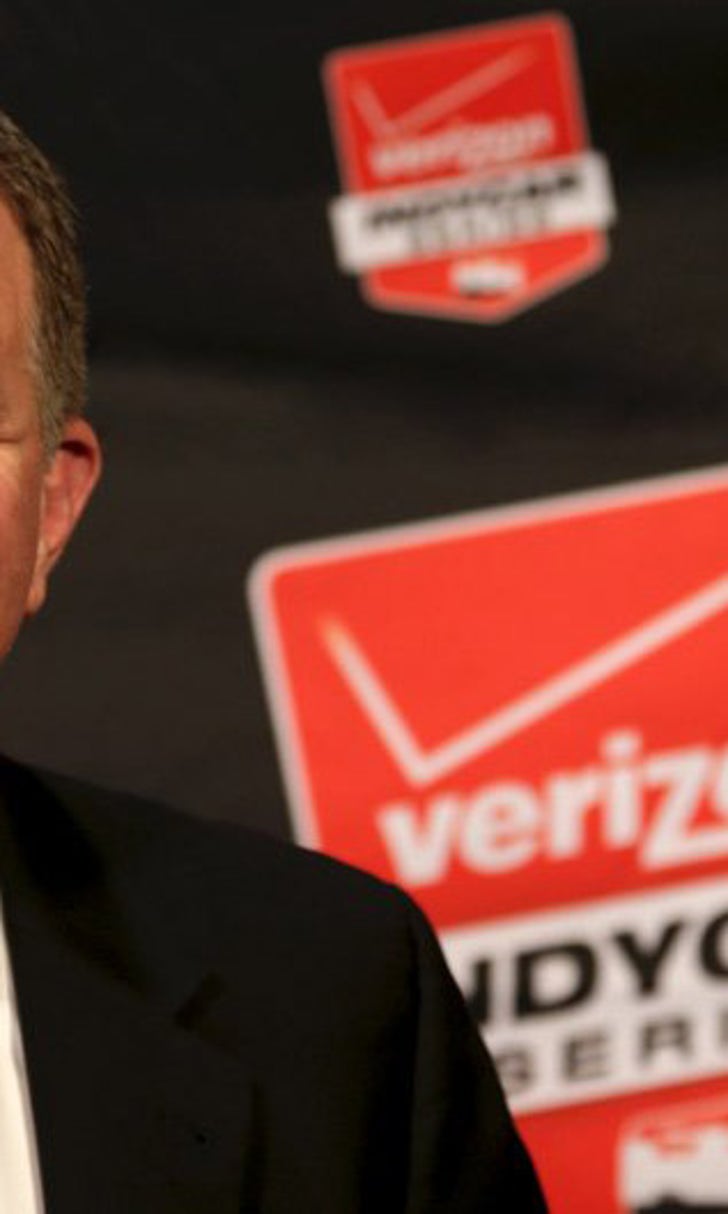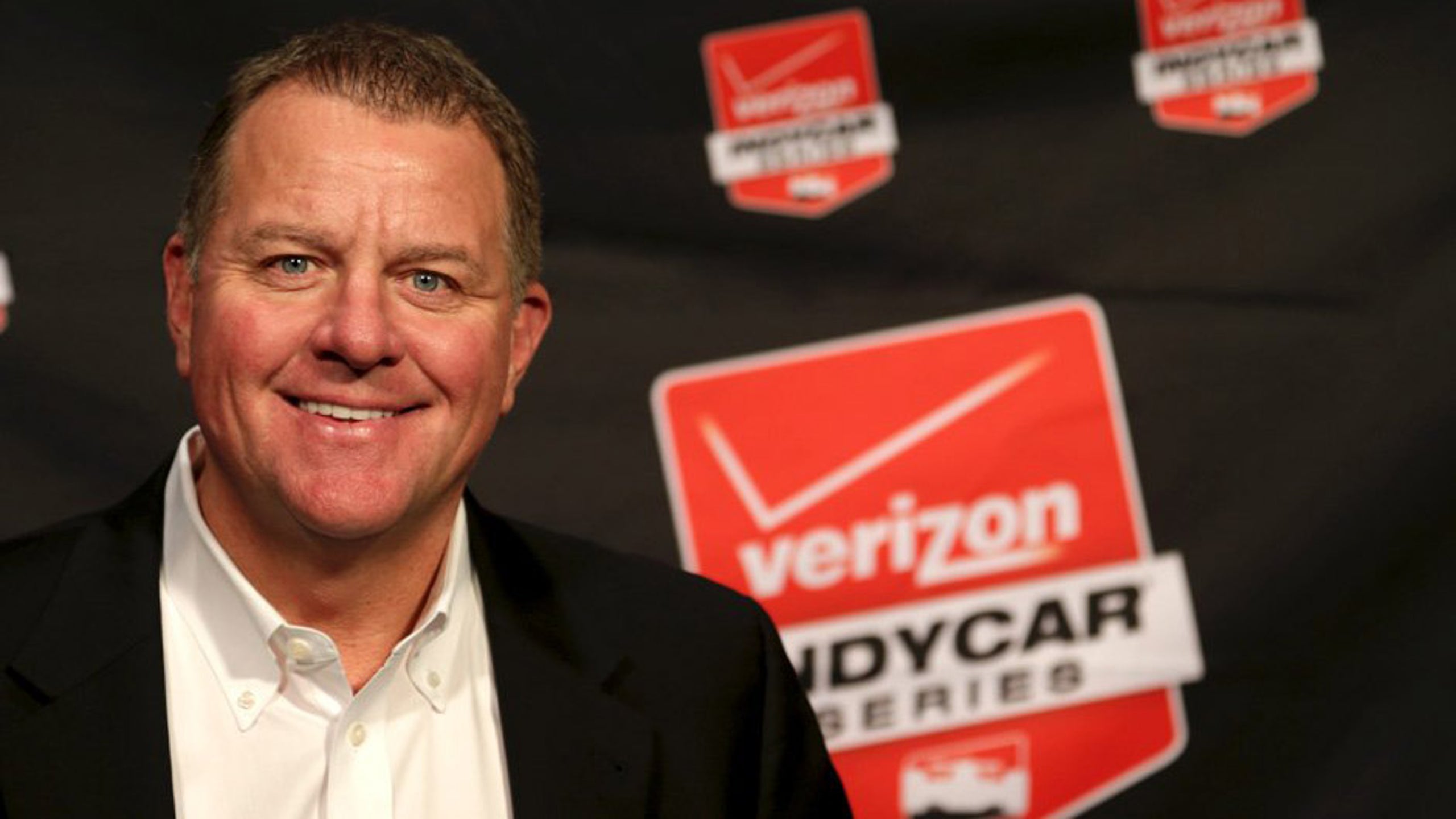 IndyCar: Jay Frye speaks on his new role as president of competition
BY foxsports • November 20, 2015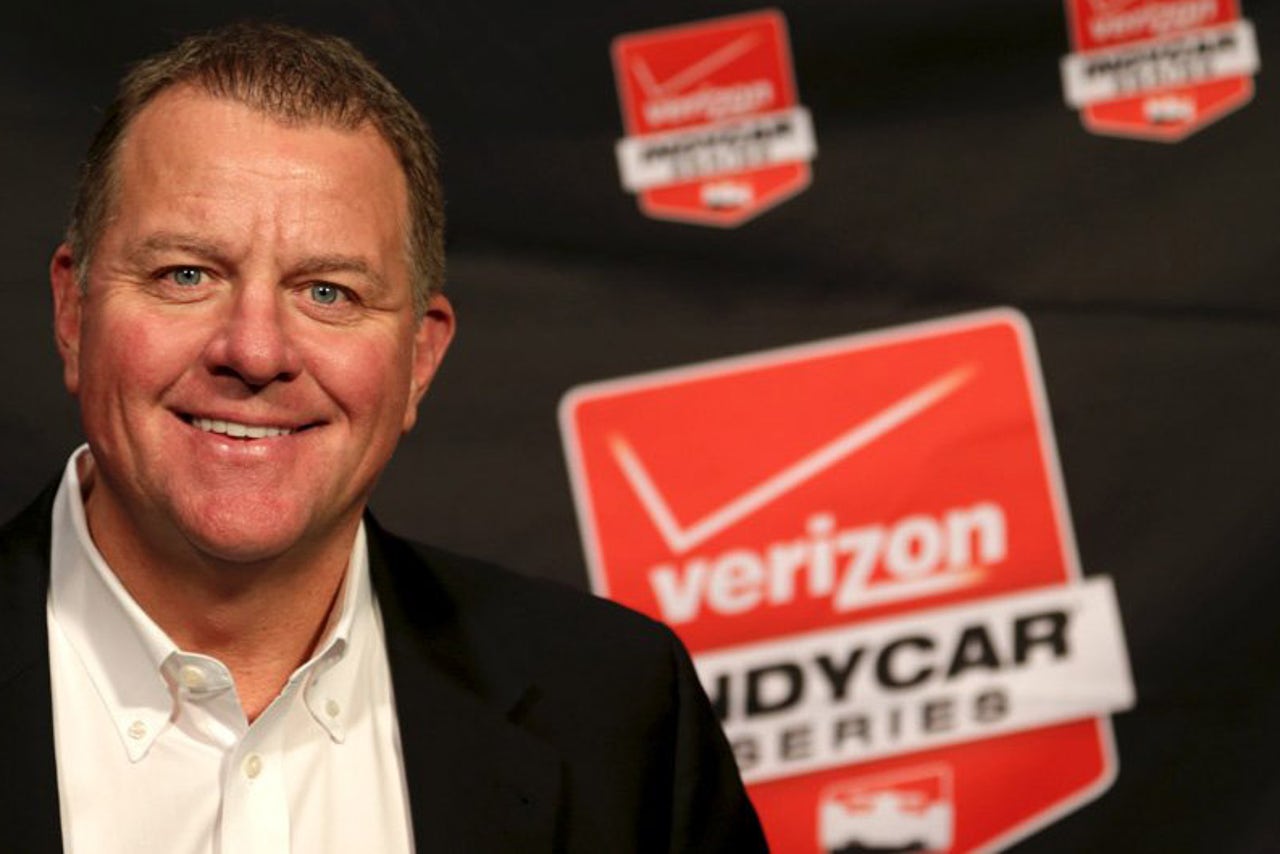 Jay Frye believes it is his duty to become INDYCAR President of Competition and Operations because he solidly believes in the product, the competition and, most importantly, the dedication of the team owners in the Verizon IndyCar Series. That is why he gave up a successful position as Chief Revenue Officer of Hulman Motorsports - the parent company in charge of INDYCAR and the Indianapolis Motor Speedway - for the controversial position as the leader of INDYCAR competition.
"There were lots of reasons to take this job," Frye told FOXSports.com. "The series has had lots of momentum the past couple of years and more than anything it's an opportunity. I was on the competition side of NASCAR for over 20 years and this is an opportunity to get more involved in the competition aspects of this company. When Mark Miles (Hulman & Company CEO) asked me about it I was thrilled at the chance to take this opportunity. It's a great team effort and I can't wait to get started."
Not only doe Frye have the support of Miles but also the support of powerful team owners such as Roger Penske and Chip Ganassi. That is important to take a position that will often be controversial.
"I've known them for a long time from our NASCAR days and both have done phenomenal things," Frye said. "It's huge to have their support. I'm excited to be working with them much more in this new role. One of our goals is to harness the knowledge of the paddock in a much bigger and broader way. There are a lot of really smart people in the Verizon IndyCar Series and we want to do what we can to get them more engaged on a regular basis and create more emphasis for both groups."
Frye is the type of guy that looks a person in the eye when talking to them and always has a firm handshake. He has the ability to make the individual he is speaking with feel like the most important person in the room. That ability has served him well in racing, first as a marketing executive for Budweiser and Valvoline and later as a NASCAR Team Manager and Owner at MB2, Ginn Racing and Team Red Bull.
In late 2013, Frye switched gears and joined Hulman & Company CEO Mark Miles staff as the Chief Revenue Officer of Hulman Motorsports - the division of the family-owned company that controls and operates the Indianapolis Motor Speedway and INDYCAR.
Frye was able to bring in many new partners, finalize the deal that made Verizon the sponsor of the Verizon IndyCar Series and was largely responsible for bringing the popular Phoenix International Raceway back to the schedule beginning in 2016. He was able to repair the damaged relationship that previously existed between former INDYCAR CEO Randy Bernard and PIR president Bryan Sperber from the last time PIR and INDYCAR tried to work out a deal in 2012. Bernard was so angry at Sperber that he started a campaign with International Speedway Corporation President John Saunders to get Sperber fired.
It was Bernard who was fired by the Hulman & Company Board of Directors in October 2012.
In Frye's position as Chief Revenue Officer he was one of the most popular men in the INDYCAR paddock.
On Nov. 12, Frye became INDYCAR President of Competition and Operations succeeding the beleaguered Derrick Walker who resigned effective Aug. 30.
Frye has left a position where he was popular and well liked by all to take a job where even the best-intentioned and experienced individuals are highly scrutinized and criticized. Before Walker became INDYCAR President in 2013, many considered him "the right man for the job." Walker entered the position full of confidence; optimism and hope that he would help chart the course for INDYCAR to thrive going forward.
Two years later, the 70-year-old Walker had lost the confidence of his staff; the support of Miles and nearly every team owner had one issue or another with Walker's decisions. Race Control continued to be inconsistent and the insistence on aero kits put Honda at a competitive disadvantage for the first half of the 2015 season.
When Walker left, Miles began a search for his replacement. Frye believed he was the right man for the job and the native of Rock Island, Illinois who played college football for the University of Missouri was able to persuade Miles to let him switch roles within the company.
"Earlier I talked to the group and I brought up kind of an interesting story," Frye recalled. "We're all friends with Kenny Schrader. Kenny drove for us for six years in NASCAR. There were times when I would get frustrated with something and I would talk to Schrader about things. At the end of the day he would say, 'When we did this, you rose your hand and said you wanted to do this, right? You decided to do it, make it happen.'
"When I was fortunate enough when Mark asked me to do this, I think we have a great product, great teams, great people. It was an honor for me to raise my hand and say, 'I want to do this.'
"I'm very enthused about this. I think we're going to have a lot of success."
All of the team owners expressed their support but of course that will change the first time Frye makes a decision that goes against them.
Frye is practical enough to understand this but truly wants to help IndyCar grow.
"One of the things we want to do with the league is make sure we have great people in positions," Frye said. "I think we've got a lot of really good people. So it's yet to be determined on the roles. Maybe roles change, maybe things are moved, maybe the structure.
"On the Race Control piece, we want to have the best that we can find. We want them to be racers. We want to provide them the tools, train them, and have weekly follow-ups. We want to, again, try to take away the debate sometimes. Like we said earlier, there's always going to be debate. If we can minimize the debate and make Race Control more transparent in a lot of ways, that's what we plan to do."
Some may question Frye's knowledge in technical aspects of the job but he is quick to point out he has had over 700 races on top of the pit box during his racing career. He brings business acumen to the job that can help the team owners from themselves.
Confidence is Frye's greatest quality at the moment. They key will be if he can finally keep the team owners in line with what is good for the sport instead of satisfying their own personal agendas.
"I've been in their shoes when calls have gone against me, too, so I understand and respect their issues," Frye said. "We want to build a consensus with the teams on what we are trying to do but at the end of the day, we as a series will make the call. If one time it goes against a certain time they will know why and respect it although they may not necessarily agree with it. As long as we are working in the same direction that all works out in the end. Not everyone will be happy all the time but there will be respect throughout the series and that will make it better."
Frye grew up an IndyCar fan from Illinois - the next state over from the home of INDYCAR in Indiana. He would ultimately work with NASCAR teams from 1992-2012. Since joining INDYCAR two years ago he has brought some of the successful concepts he has used the past 25 years and implemented them to the Verizon IndyCar Series. That means more corporate sponsors to help the sport.
"We as a series have to be smart about what we are doing," Frye said. "We have a great racing product. The racing is spectacular but we have to be smart to maintain costs and look at the program of the future, do certain things and help add value to the teams in other ways. I'm certain we can do it in a smart way going forward. We have good momentum on our schedule and hopefully going back to Phoenix in 2016 will open some opportunities with their parent company (International Speedway Corporation) that weren't there before."
Click HERE for more IndyCar news and features
---