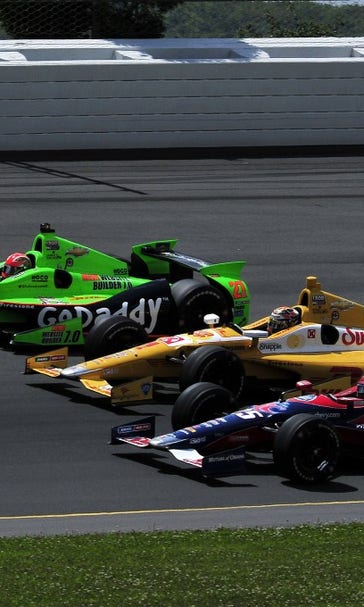 IndyCar: Andrettis aim for pocono redemption
July 16, 2014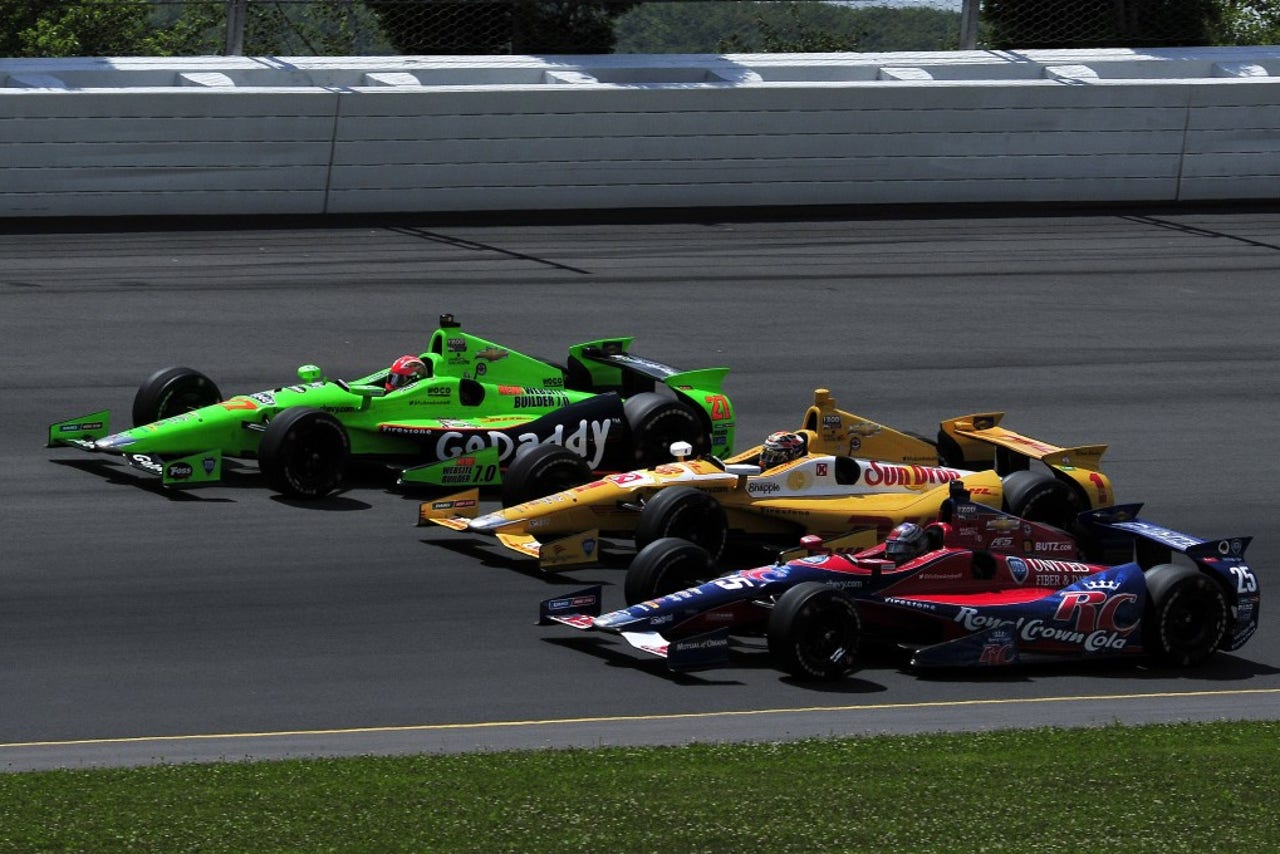 LONG POND, Pennsylvania – Andretti Autosport arrives at Pocono International Raceway for Sunday's Pocono INDYCAR 500 Fueled by Sunoco believing it has some unfinished business to take care of.
It was an all-Andretti front row for last year's race, as the team owned by Pennsylvania's own Michael Andretti claimed all three starting positions for one of three races on the schedule that feature a three-abreast start.
Marco Andretti was on the pole alongside teammates Ryan Hunter-Reay in the middle and James Hinchcliffe on the outside. Even with E.J. Viso starting 23rd, it appeared there would be a great chance one of the four Andretti Autosport drivers would celebrate IndyCar's return to Pocono for the first time since 1989 in Victory Lane.
Hinchcliffe never made it through Turn 1, crashing on the first lap. Viso was parked after 104 laps and Hunter-Reay was among the leading contenders for victory when he came down pit road on Lap 63 and got plowed into by Takuma Sato.
That left Marco Andretti as the leading contender to win for Andretti Autosport but the team was using up its fuel with its strategy while all three Chip Ganassi Racing cars had used a fuel-saving strategy.Scott Dixon would go on the win the race followed by teammate's Charlie Kimball and Dario Franchitti.
Andretti was despondent after finishing 10th in a car that dominated the race, leading 88 laps in the 160-lap contest.
This year he is back with a vengeance, according to the man who calls his race strategy, Kyle Moyer, the general manager of Andretti Autosport.
"Marco is driving brilliant," Moyer said. "I wish everybody would realize how great Marco is driving right now. He is doing a fantastic job. He is keeping his nose clean and he is doing great lap times. One of these races we'll get the monkey off our back.
"I think the fire is there. I think he is excited about going to Pocono. It's one that I screwed up last year and let get away from us. We have to go on about our business and try to win races and championships and the only way we are going to do that is to play as tough as everybody else is and that is what we are trying to do.
Hunter-Reay is this year's Indianapolis 500 winner and is the only driver eligible if winning the IndyCar "Triple Crown" if he can win all three 500-mile races, including the season-ending contest at Fontana, California.
"Coming off the heels of the Indy 500, I'm pretty confident in our oval performance, especially on the bigger ovals," Hunter-Reay said. "Hopefully we can make a big run for it. We had a good test there. It's something I'm looking forward to. Obviously the Triple Crown would be a huge honor to be a part of.
"One step at a time. One stint at a time. We'll see how Pocono goes. One thing's for sure, it's going to be a hard-fought race."
It's the uniqueness of Pocono Raceway that makes it so difficult. It's the only track on the schedule that has just three turns.
"Well, they don't call it the tricky triangle for nothing," Hunter-Reay said. "It is a very tough track, especially in an IndyCar in turn three. It's low grip. When you get into traffic, it's not as easy to follow as it would be at Indianapolis."
It's a double-points weekend and that means there could be some shuffling in the standings if Verizon IndyCar Series leader Will Power has an issue. He takes a 39-point lead over teammate Helio Castroneves into Sunday's race. Hunter-Reay is third, just 41 out of the lead.
---