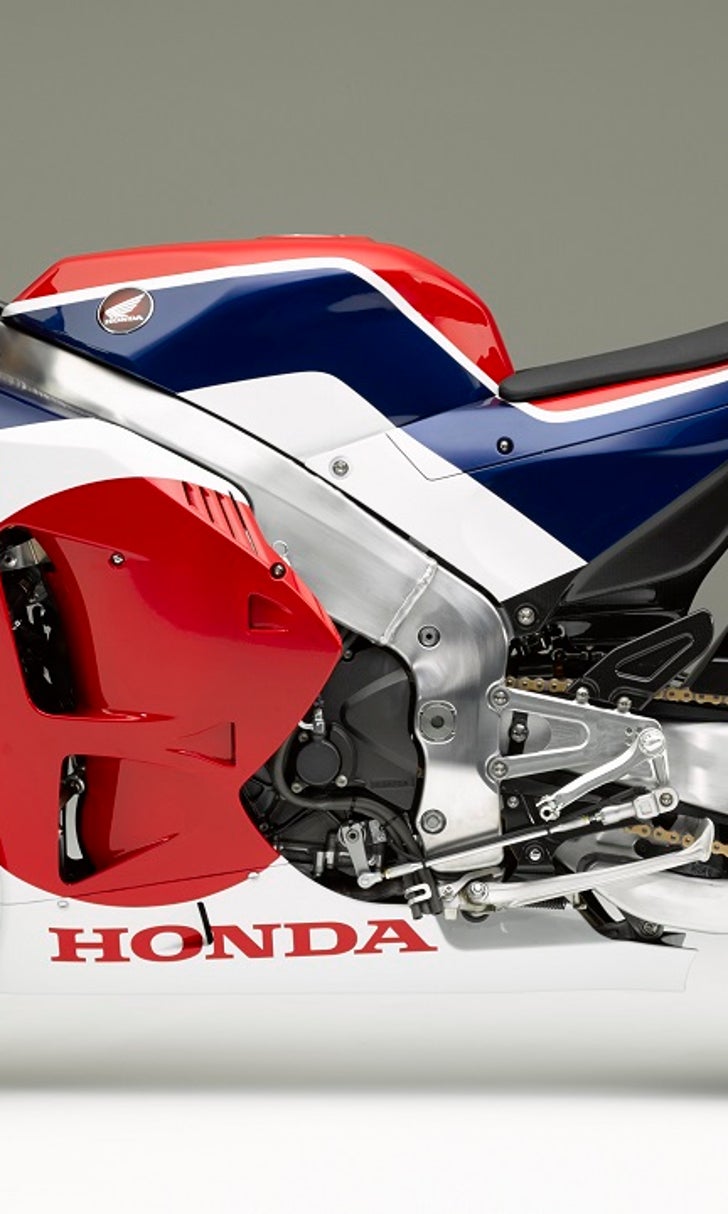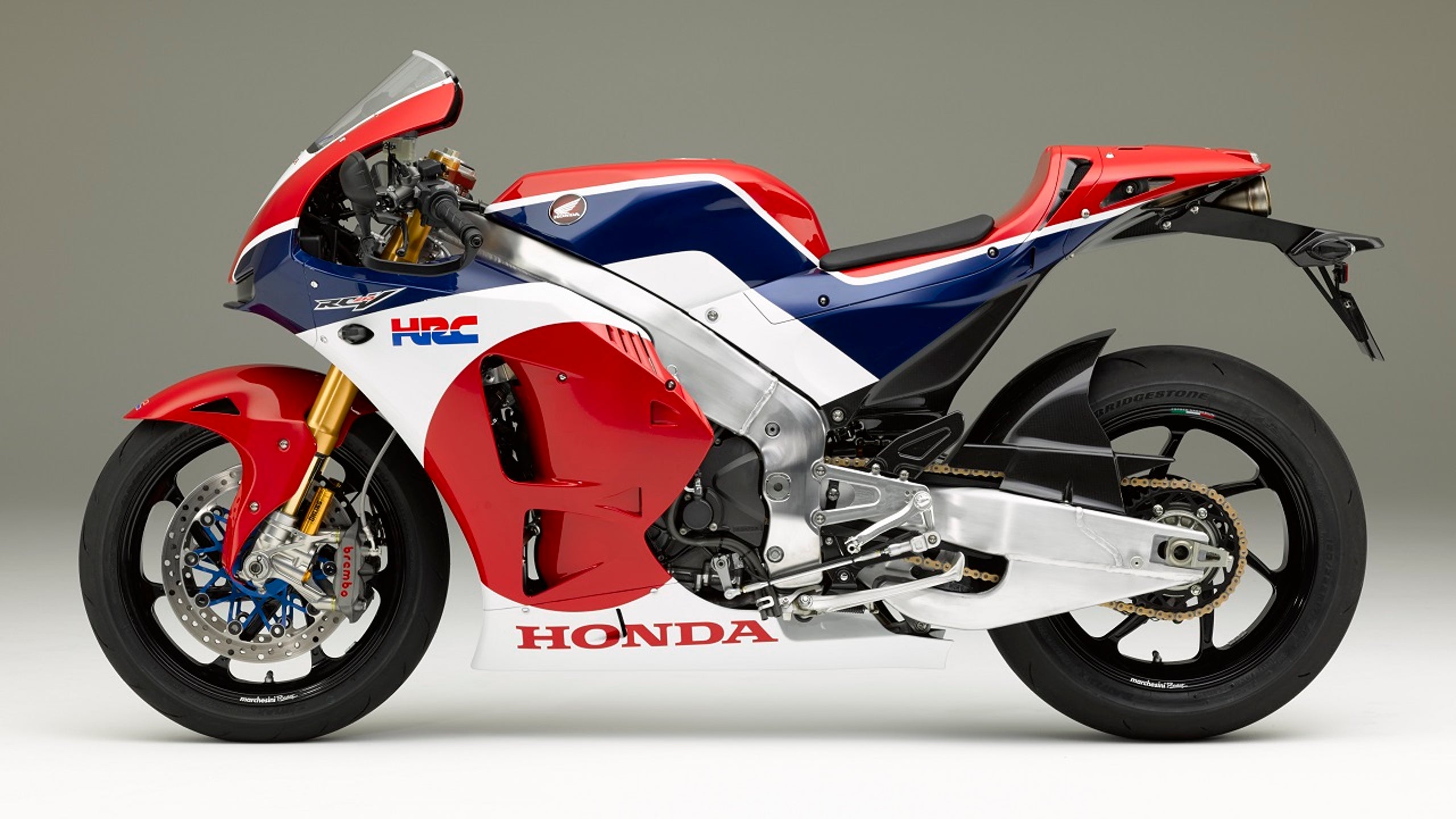 Honda unveils $184,000 MotoGP-inspired street motorcycle
BY foxsports • June 16, 2015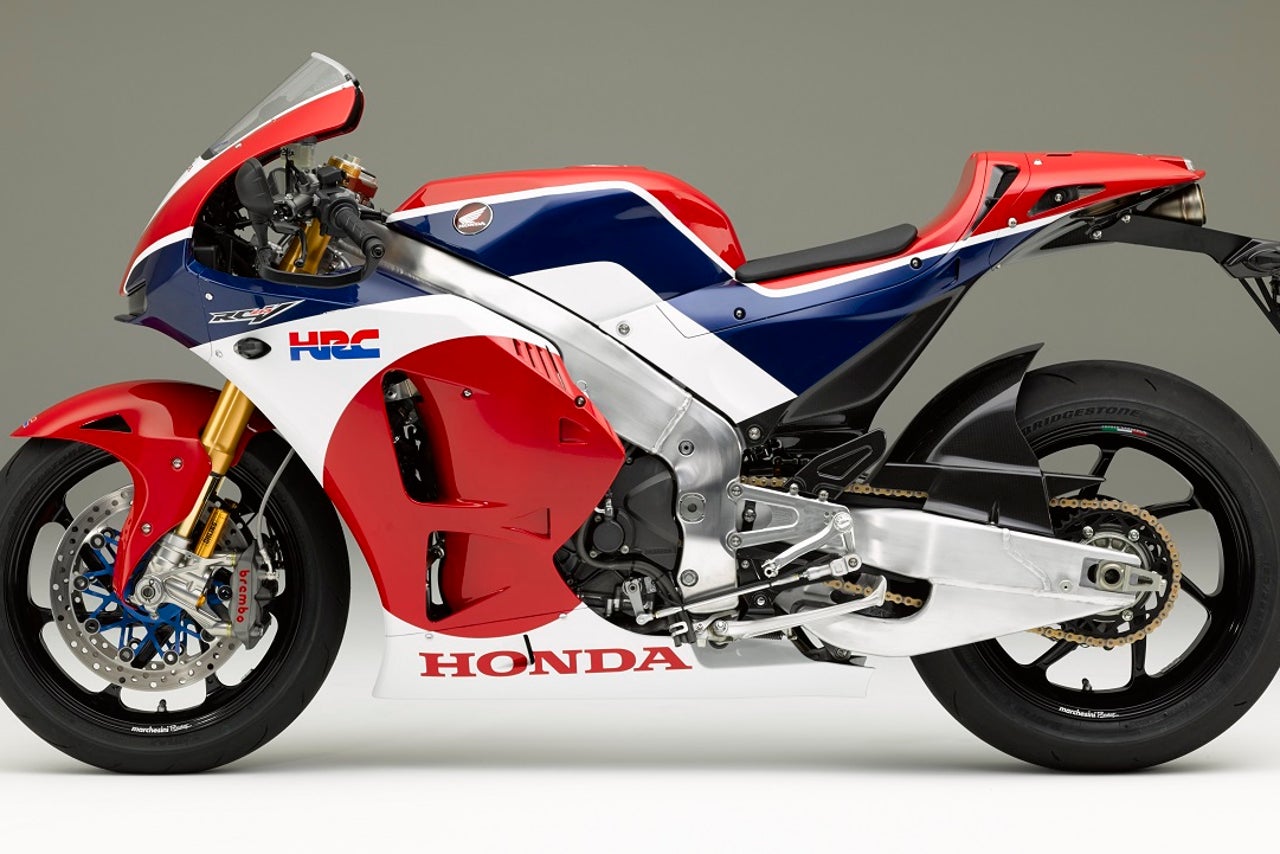 Honda has introduced a street-legal racing bike that goes on sale in July for the eye-popping price of $184,000.
The RC213V-S is based on Honda's MotoGP championship-winning motorcycle, and the two are so similar that Honda says they share about 80 percent of their parts.
Common components include a massive swingarm, O–hlins shocks, a slipper clutch, magnesium wheels, and Brembo brake calipers squeezing Yutaka rotors. The street version also features an aluminum frame, under-seat gas tank, and carbon fiber-reinforced plastic bodywork just like the race bike.
The powertrain is a 999cc V4 connected to a six-speed gearbox that's close to the competition version, but replaces its pneumatic valve springs with steel springs. As a result, engine speed is reduced, but with an optional sport kit it will spin to 13,000 rpm and produce 212 hp.
That's if you live in Europe or Australia where the kit's available and the standard bike makes 156 hp at 11,000 rpm. Due to noise restrictions, apparently, US-bound RC213V-S will be restricted to 8,000 rpm, which equates to a relatively paltry 101 hp. Nevertheless, it's equipped with adjustable power modes and engine-brake control, plus and a race-develoed traction control system.
The RC213V0-S is the most expensive street-legal production motorcycle ever offered by a major manufacturer, easily topping the recent $65,000 Ducati 1199 Panigale Superleggera and $50,000 300 hp Kawasaki H2R.
The order books open on July 12th, and only 200 are expected to be produced, which is nearly $37 million worth of motorcycles.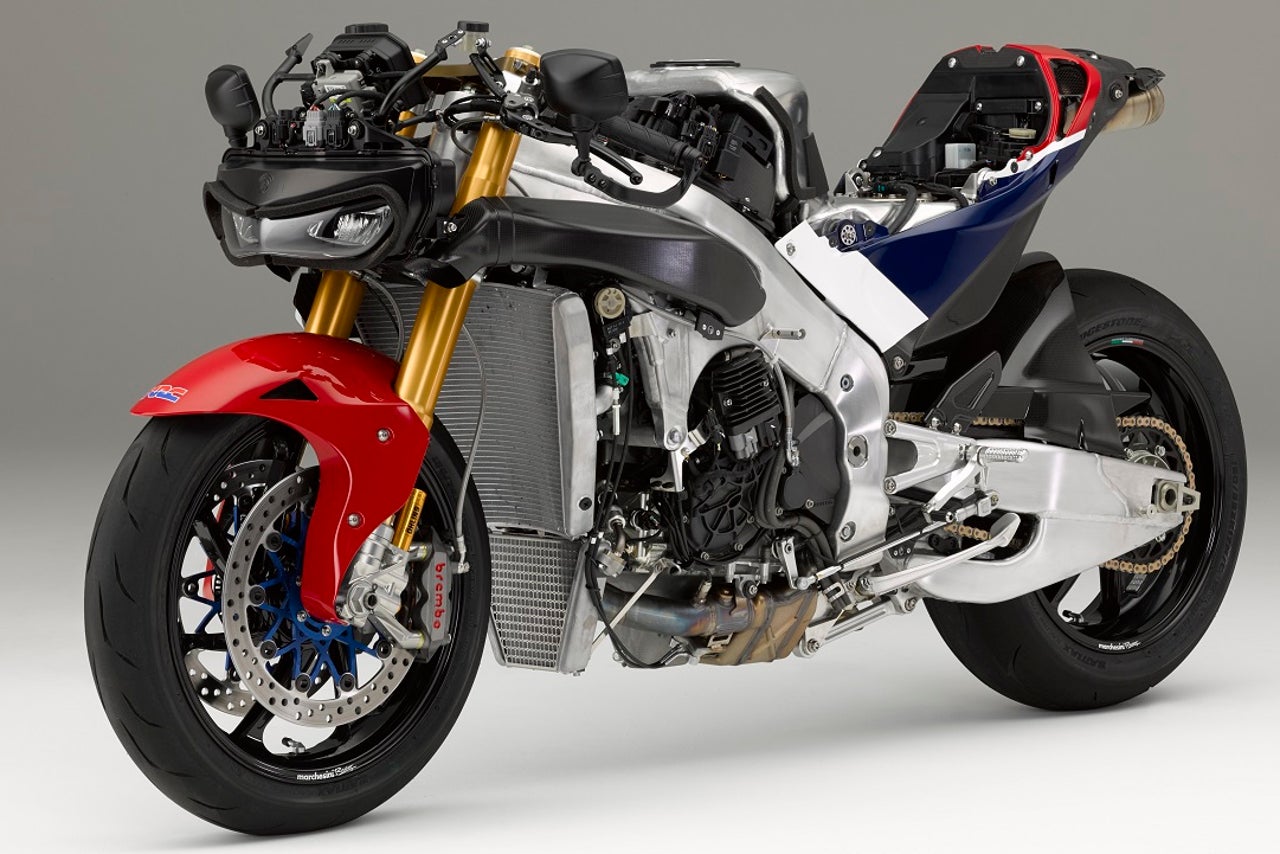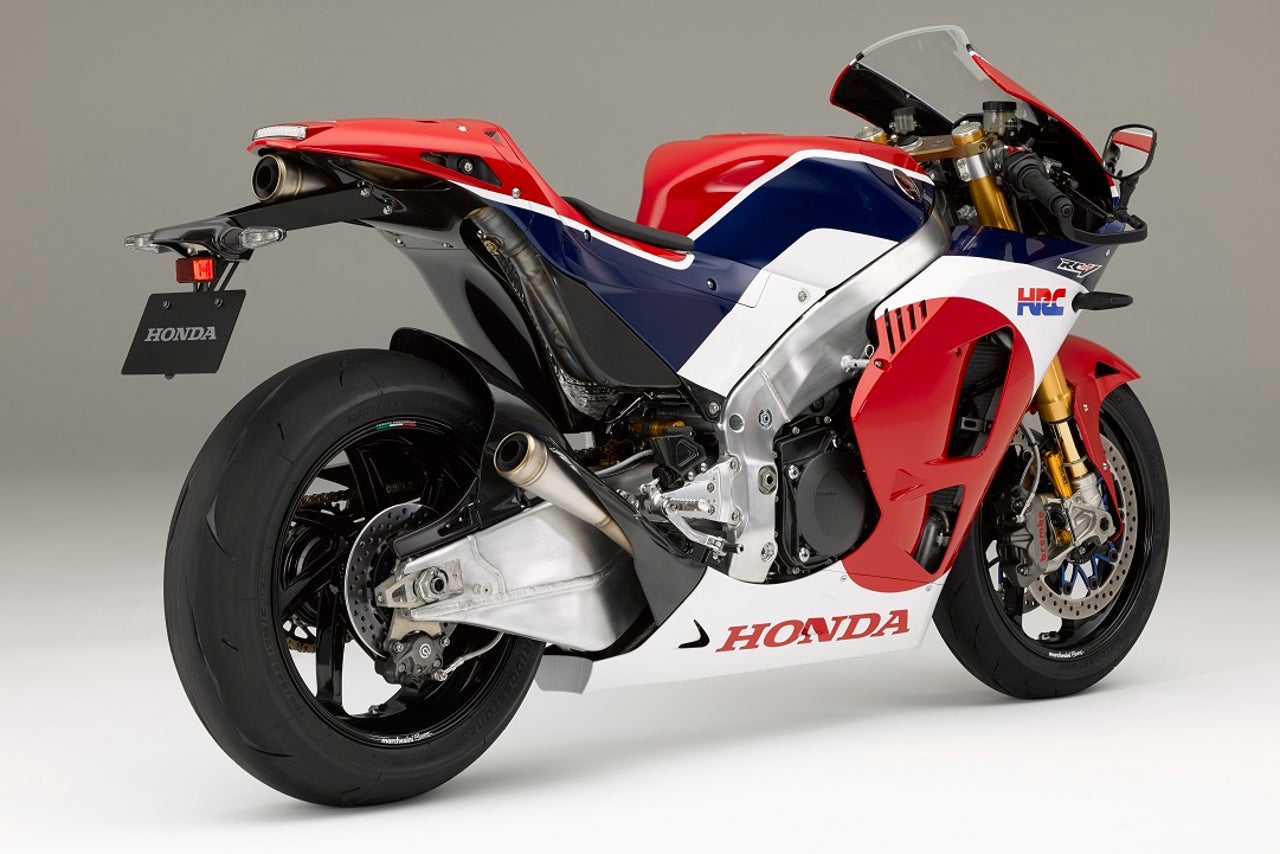 ---