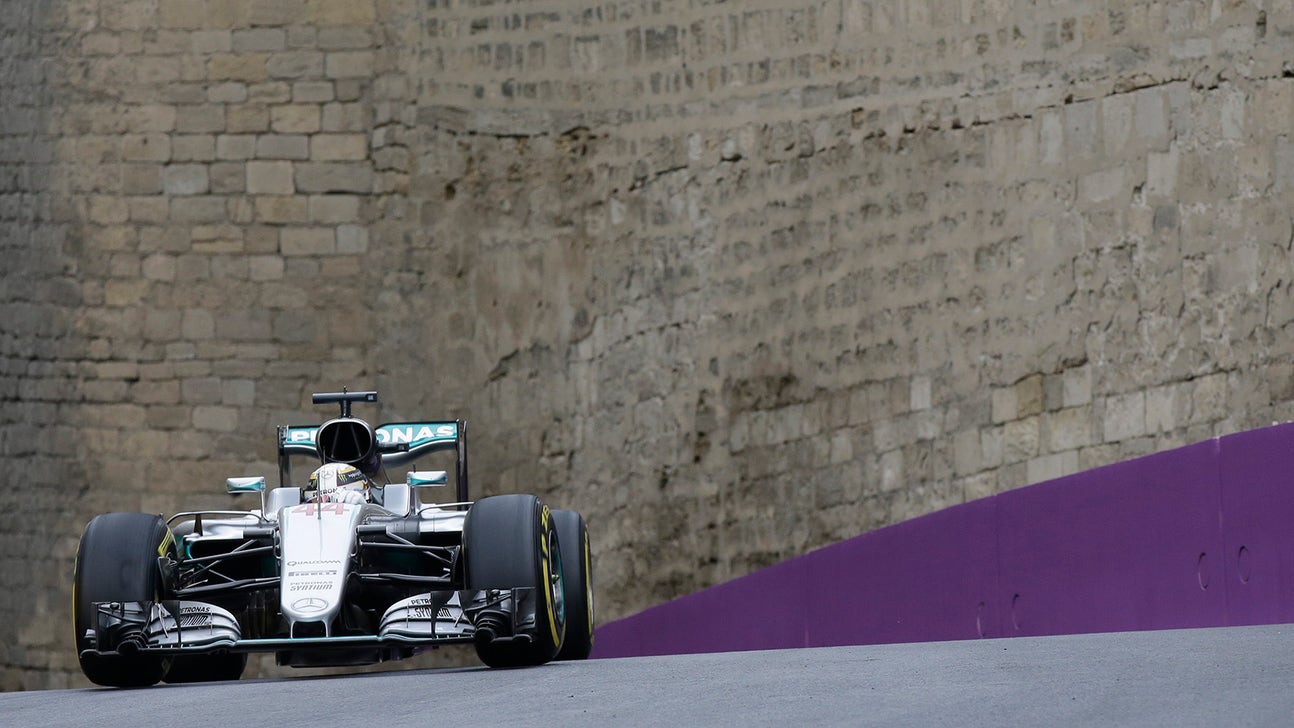 Hamilton explains why he enjoys the challenges of F1's newest circuit
Published
Jun. 17, 2016 1:50 p.m. ET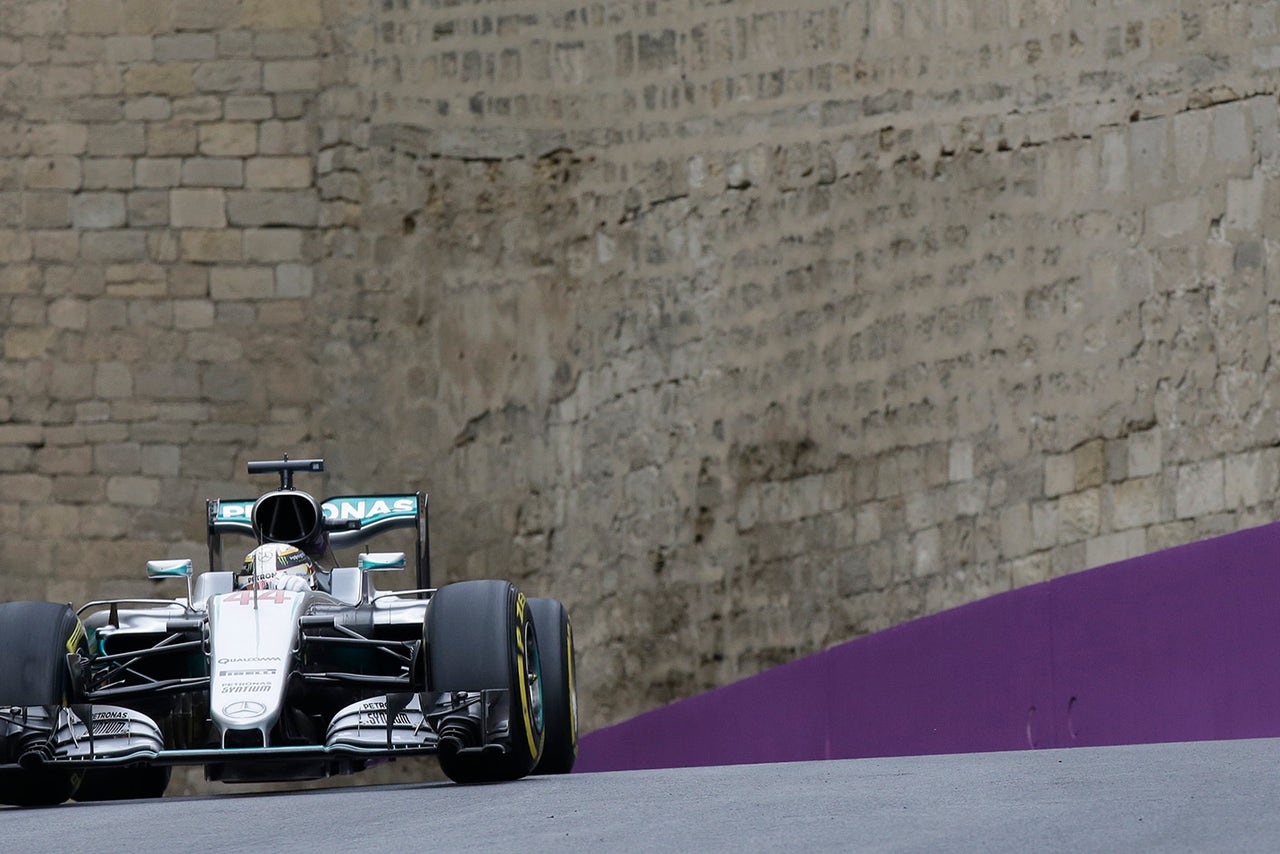 Having expressed doubts about Baku after driving it in the Mercedes simulator, Lewis Hamilton dominated both practice sessions on Friday, finishing just under 0.7s ahead of teammate Nico Rosberg in FP2.
Hamilton also had more off track incidents than most of his colleagues as he explored the limits, even brushing the wall at Turn 3 in the first session. Afterward, he said he found the track challenging and it met with his approval.
"The circuit was very slippery in the morning when the cars went out, sliding around," said Hamilton. "It's very similar to Valencia in many ways, but then the better part being that it's a combination of corners like Monaco, where you're really having to attack these braking zones and commit to corners with barriers at the exits. We're doing 220 mph down the main straight. You definitely have your heart in mouth. It's a real challenge so far to be on the limit, but I'm feeling pretty much at home.
"Configuration-wise, it's not massively challenging, but it's like a big balls track, you need balls through here, just like in Monaco. Coming down at over 200 mph, once you commit to the corner... Turn One you can dive out and go straight on, but Turn 3, you commit to the corner, and if you don't make it you're in the wall, just like Monaco. That's what I'm saying, you really need confidence.
"I'm pretty happy where I've got the car balance. Right now when you do have it in a relatively nice area, how do you improve on that? That's what we've got to try and do. We don't want tore-invent the wheel, we don't need to change too much, but it's really kind of small increments to get the car better."
Hamilton doesn't expect to see so many driver errors on Saturday: "We're all learning, when you get a new track you take it one step at a time but as quick as you can. When you trip up, you get back on, and you keep going. That's just how a new circuit is, particularly on a street circuit. Everyone is trying to get up to speed as quick as possible. Everyone's probably learned the track now, so we'll see less of it."
Meanwhile, he made it clear that he's not happy with the high tire pressure mandated by Pirelli for this event.
"It's strange coming here this weekend, we have a new record in tire pressures, so they were obviously worried coming here this weekend. They pumped up the rears to 22psi, which is the highest we've ever had for any tire, which is ridiculous. As long as there are no blow-ups, we'll do what we can with that."
Lewis also had a little dig at some of his fellow drivers when asked if he had any safety concerns prior to attending the drivers' briefing.
"One thing for sure, these drivers they moan so much about so many damn things... It's really bumpy down the main straight, and you can't really see Turn One that well, because the car's vibrating, so it's really hard.
"But that's part of racing. But these guys want it to be smooth, smoother than ever, no vibrations, and no bumps, they want to take all the character and life out of these tracks. This has bumps but I guarantee that there will be some people who say those things, but I'll just sit there and smile."
---