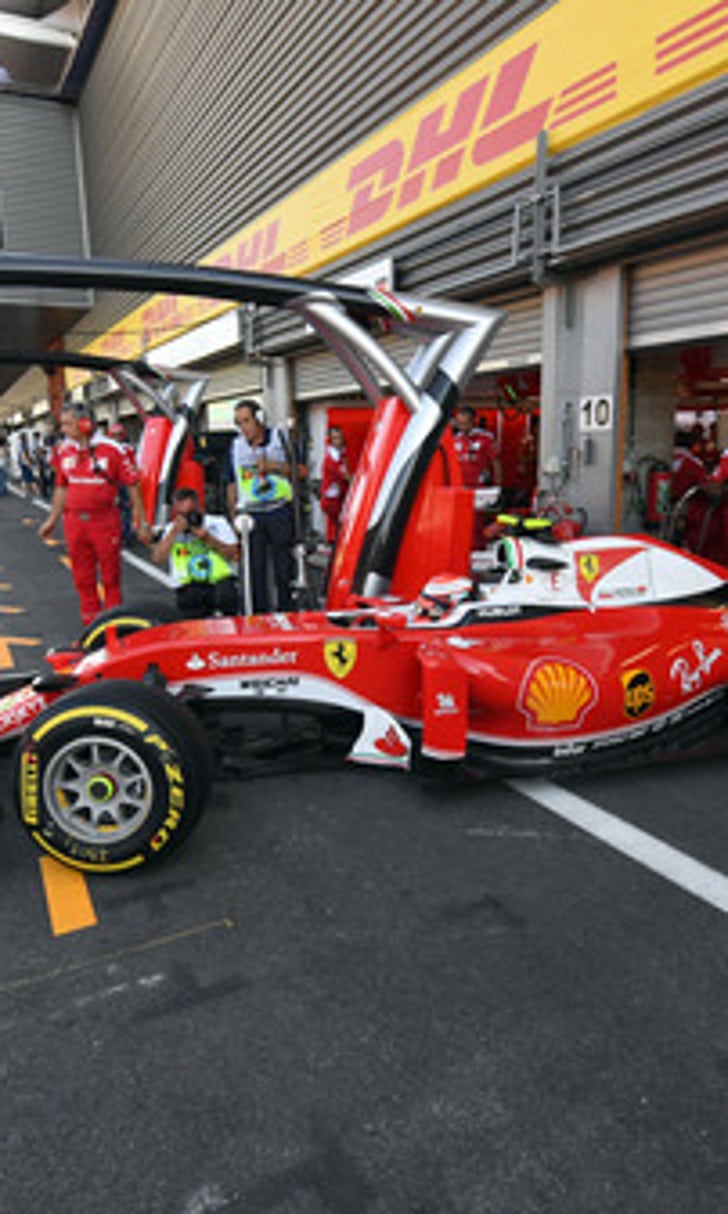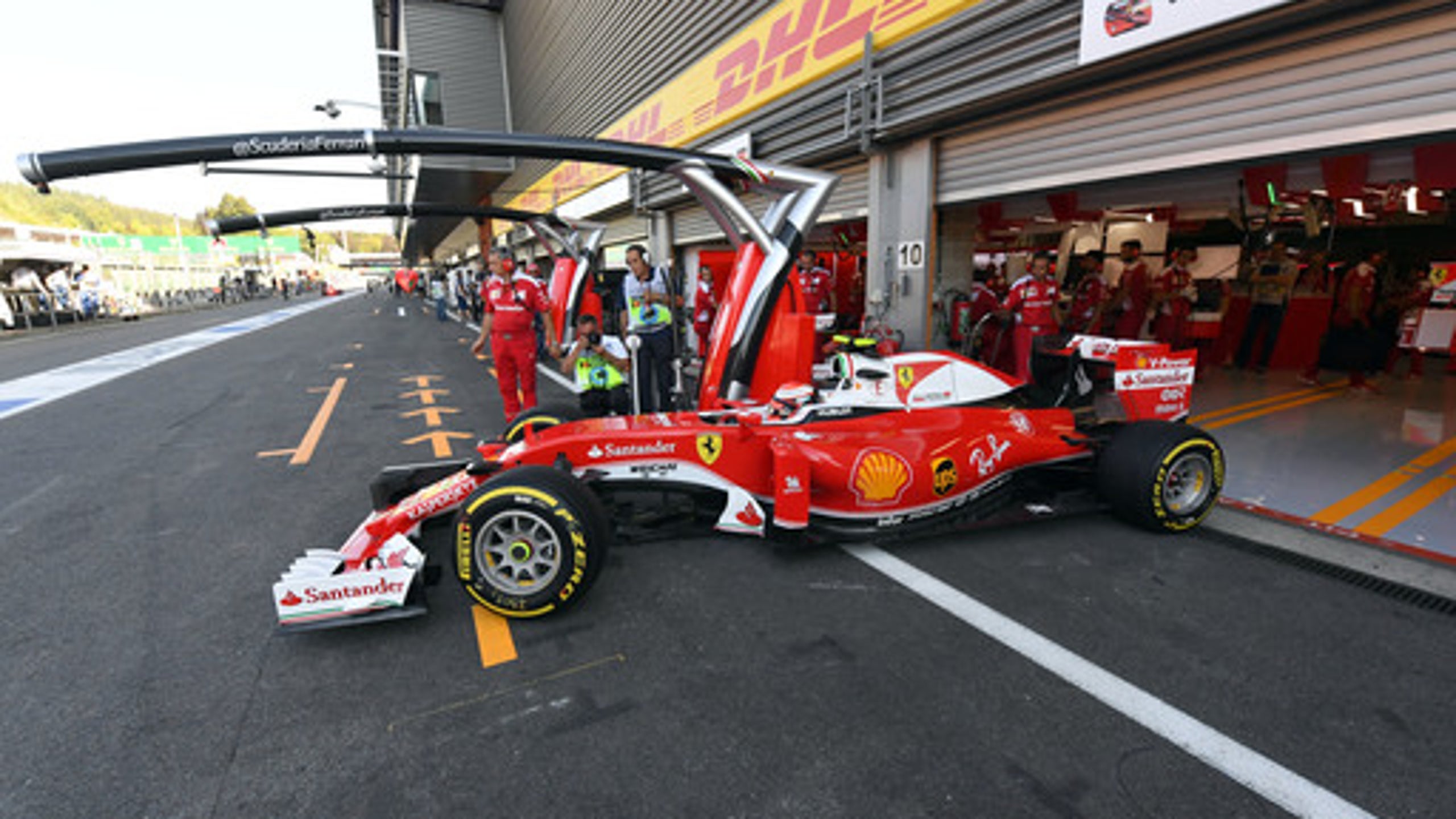 Hamilton excited about starting Belgian GP from back of grid
BY foxsports • August 26, 2016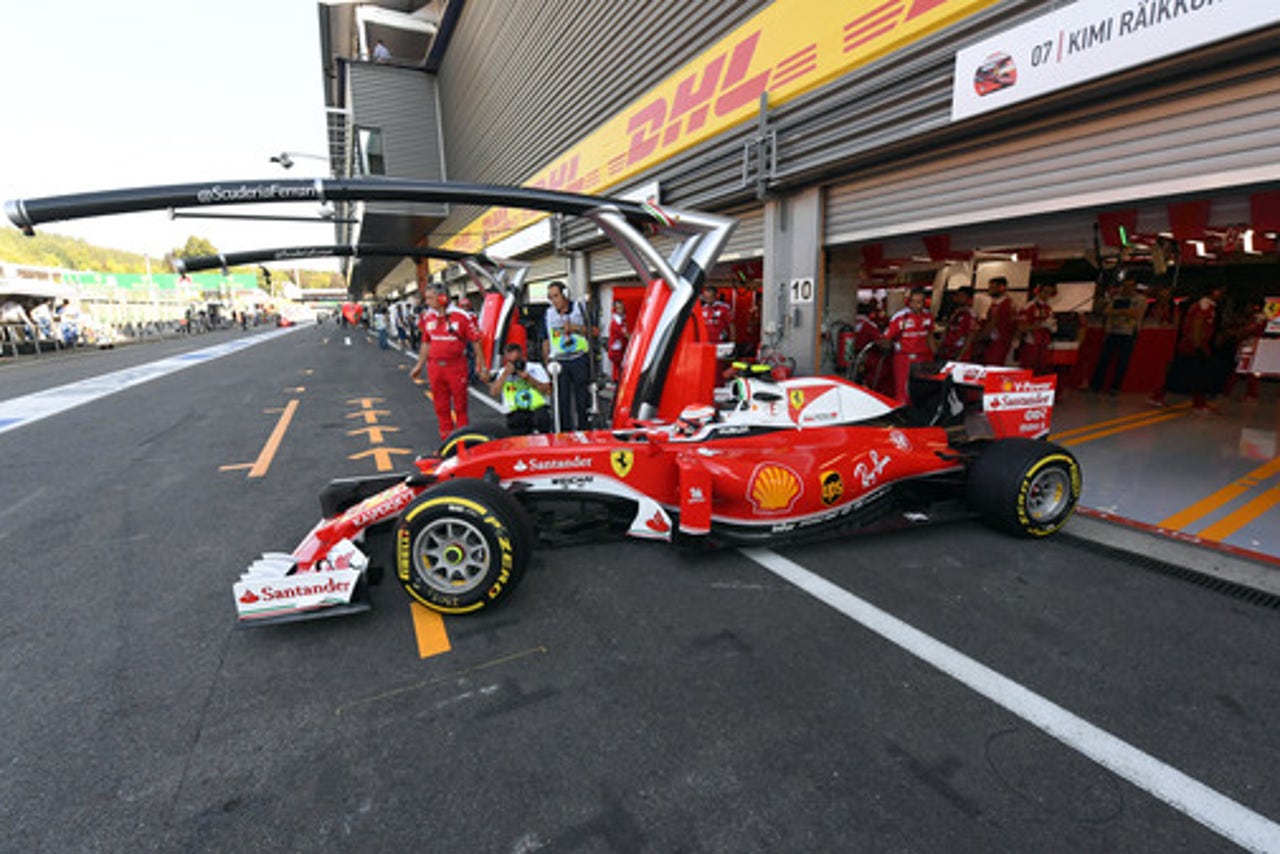 SPA-FRANCORCHAMPS, Belgium (AP) Starting from the back row at the Belgian Grand Prix will do little for Lewis Hamilton's chances of a 50th career race win.
But it will bring back exciting memories of his childhood days racing against the odds in karts.
''I had a really bad go-kart when I started and always had to start last because it was so bad, and then I drove through the field,'' the 31-year-old British driver said. ''I hope I still know how to do it.''
Hamilton took a 15-place grid penalty in Friday's morning practice session for having changed too many engine parts this season, and was then handed a further 15-place penalty following another component change in the afternoon.
That means he will start Sunday's race from the back row along with McLaren's Fernando Alonso, who incurred a 35-place grid penalty for a similar array of component changes. Saturday will decide which of the drivers - who share five world titles - starts from last.
Hamilton, chasing a third straight F1 title and fourth overall, won at Spa last year. A repeat win is a long shot - even for Hamilton - but since Spa is the longest track in F1 at 7 kilometers (4.3 miles) and is very fast, it should help him pick up valuable points.
Hamilton has a 19-point lead over Rosberg, his Mercedes rival, in the title race. Rosberg is seeking his fifth win of the season, and first at Spa.
''That Nico has never won here doesn't make any difference to me,'' Hamilton said. ''I just focus on my job. I love this track, particularly if there is good weather. I will start from behind, but I have done my homework.''
Meanwhile, Max Verstappen posted the fastest time in the second practice ahead of his teammate Daniel Ricciardo, boosting Red Bull's hopes of a second win this season following Verstappen's brilliant victory in Spain.
Hamilton and Rosberg were slower during the afternoon session because they ran on harder medium tires, getting an indication of durability in the event it's the main tire on Sunday if the scorching weather continues.
Nestled in the Ardennes forest, Spa is ordinarily known for its cool climate.
But temperatures hit 35 degrees Celsius (95 F) in the afternoon, having reached 25 C (77 F) for the first practice at 10 a.m.
''Everybody was struggling to make the tires last and sliding quite a lot,'' said Ferrari driver Sebastian Vettel, the fourth quickest in second practice.
The afternoon sun seemed to get to the 18-year-old Verstappen, who was unhappy with Finnish veteran Kimi Raikkonen - twice his age.
''What is he doing? It's dangerous,'' Verstappen said over race radio. ''I'm riding over 300 kph (186 mph) and he's blocking me.''
He was far happier afterward.
''Compared to other competitors, we showed great pace today,'' Verstappen said. ''I had some struggles but at the end it paid off.''
In the morning, Rosberg was fastest ahead of Hamilton.
Although practice lacked excitement, it was important for testing as drivers got two extra sets of Pirelli tires. Some also wore a protective halo device designed to reduce the risk of head injuries, following the deaths of F1 driver Jules Bianchi and British IndyCar driver Justin Wilson last year.
''It doesn't disturb me when driving. I could go fast straight away,'' Rosberg said. ''So I think that was a success.''
Pirelli, the Italian manufacturer, is testing tires to try and add more protection for drivers from impacts with kerbs and track debris. This follows Vettel's complaints when his tire blew during last year's race.
The unexpected glorious weather saw fans arriving in droves, including a large group of Dutch to cheer on Verstappen, tipped as F1's next big star and the youngest driver to win a race.
Organizers said 20,000 tickets were sold to Dutch fans. He is also attracting interest from local fans because his mother is Belgian.
Thanks to the impact Verstappen has made since joining five races into the season - securing three more podium finishes to follow up his win in Barcelona - Red Bull has overtaken Ferrari and sits second in the constructors' championship.
Now, Hamilton's penalty gives Red Bull team principal Christian Horner hope for another win.
''They have issues to deal with this weekend with one of their cars, so that gives us further opportunities,'' he said.
---